As we approach REMIX 2018, we wanted to showcase some of our recent success stories from the past few years of the REMIX Design Competition to present the opportunities available for potential applicants looking to participate in future shows.
We have seen past finalists who participated in recent years go on to work for labels such as Dolce & Gabbana and also see their own brand present in the international fashion weeks.
This week we take a look at 2015 finalist Nicolas Martin Garcia who spoke to us on how REMIX has helped propel his career within the fashion industry.
When did you first get into fashion and why?
I was never one of those kids who dreamt of being in fashion. My real dream was to be a criminologist. Fashion for me came after a dark time where I did not know what I wanted to do in life. I certainly had a predisposition because my mother tried to educate me into creativity and good taste so one day I decided to try this career. I had always drawn and I started in a school where they taught 'fashion for religious figures, priests, nuns etc.' a bit bizarre as a starting point. I decided to attend the Accademia Costume e Moda in Rome and from what started as a solution to my life, it became my passion and career!
How would you describe your creative vision?
My creative vision very much reflects the vision Kandinsky had of art. He said 'Art is the daughter of his time.' For me fashion is the same thing. For me it's a mix between the 80's and 90's and the contemporary costume society and of course my background. I'm Columbian, so for example gold is something I really like and I am certainly not a minimalist in my designs.
For me fashion has to always make people dream, not only with beautiful things, but also with incredible stories that I can translate with clothing. But you must never forget you have to be concrete, a trouser is a trouser and a skirt is a skirt.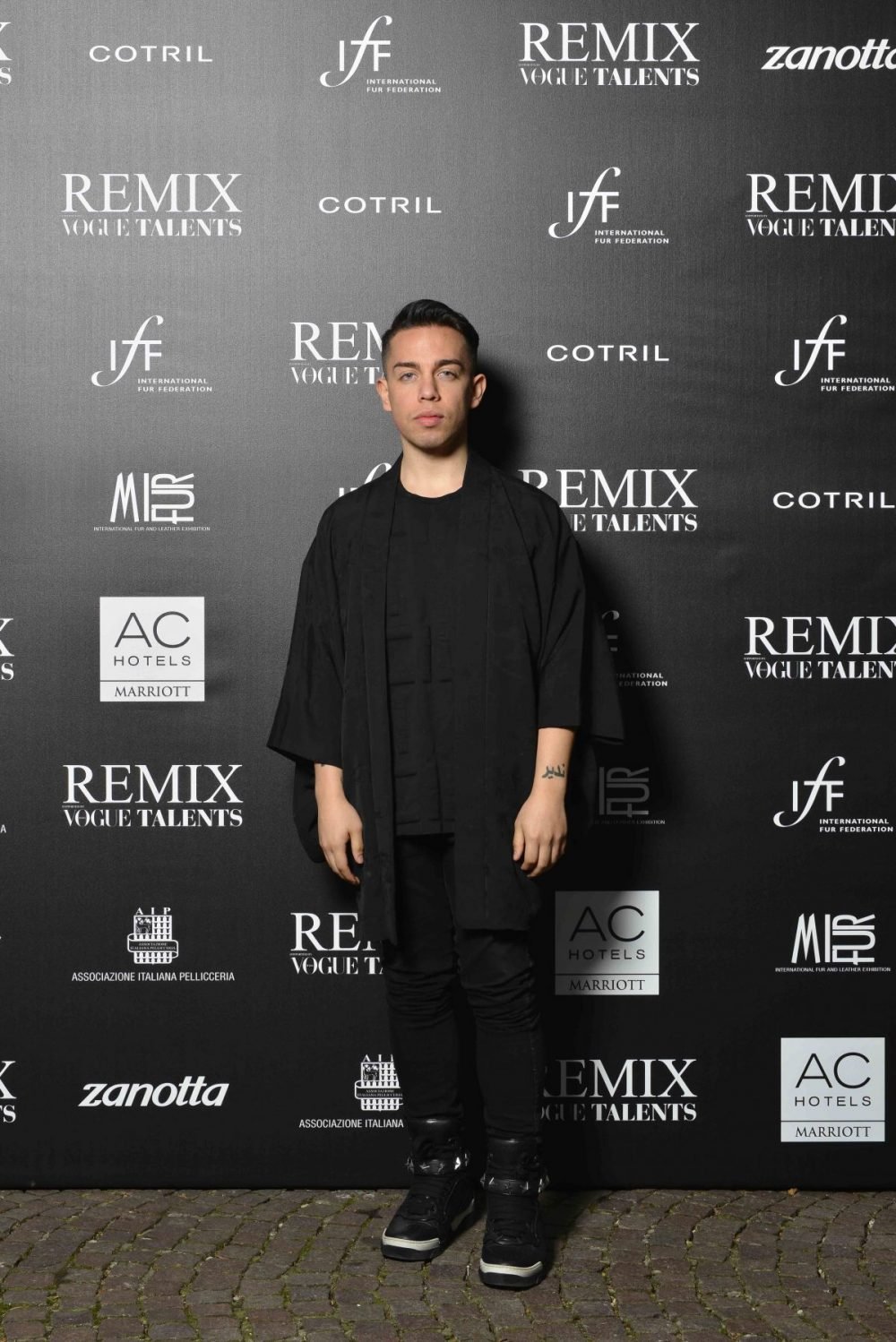 What are the highlights of your fashion career so far?
When I finished my studies and my collection, I won the TALENTS 2015 prize during ALTAROMA (Rome Fashion Week) and later participated at the 2015 REMIX Design Competition. I have visited Berlin for Mercedes Fashion Week and London during Graduate Fashion Week, among international guests designers. I believe that these moments evolved my understanding of how fashion works out of Italy. I was also on the list of 20 finalists for LVMH for students and even the simple idea of being in that list gave me the strength to continue on the road that I was going on. Surely though, the most important moments were when I started working for Dolce and Gabbana, in which I was personally selected by Domenico Dolce. Later on I was selected to work for Roberto Cavalli by the Creative Director at the time, Peter Dundas.
What did you learn from the REMIX Design Competition in Milan?
One thing that I learnt from competing at REMIX was how much fur can be a truly creative category. It is mixed in an array of embellishments and the most unusual shapes.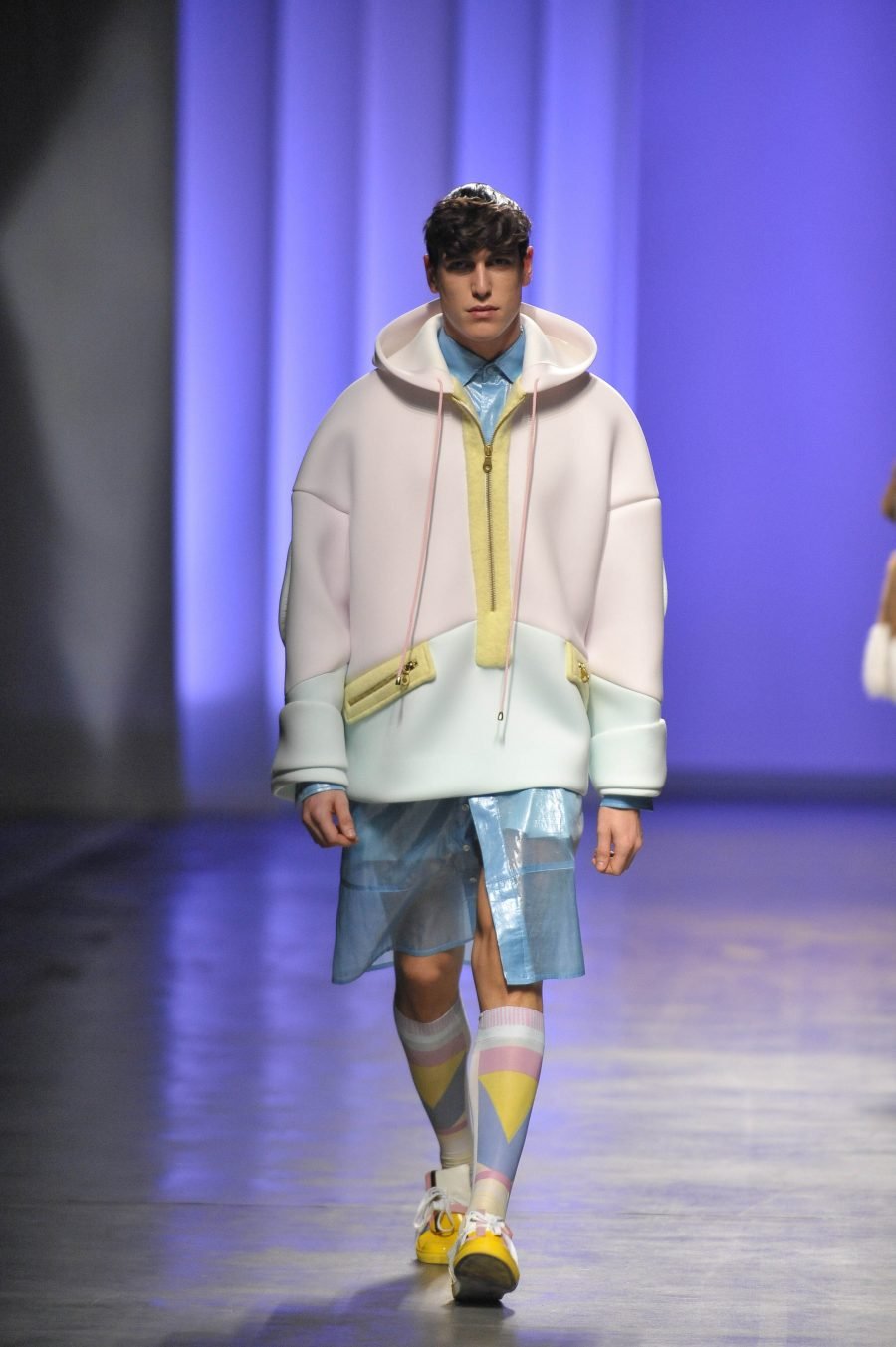 What have you achieved since REMIX?
From the competition as I said earlier, I started working as a menswear designer in Dolce and Gabbana for almost a year. Then I went on to Roberto Cavalli, also as a menswear designer where I am still here currently. Maybe REMIX brought me luck.
What have you learnt using fur in your pieces that you can transfer elsewhere?
I learnt that fur is something that lets you immediately create a piece that combines both luxury and singularity. The fur is an item that lasts forever, it doesn't subdue the speed of fashion. It's purely creativity with craftsmanship, quality and sometimes experimentation.
To find out more information on REMIX, please visit the link www.wearefur.com/remix2018
Applications are still open, with the deadline of Monday 11th December