It's Fur Asia right now as we are hosting lectures across Seoul, Tokyo, Nanjing, and Hong Kong. The purpose of our lectures is to discuss opportunities with Fur Futures as well as types of fur as presented by Kopenhagen Furs, Saga Fur and North American Fur Association. We also recruit hundreds of new Fur Futures members for next year as well as catch up with those from the past.

First stop was Tokyo where IFF gave a lecture, did some sightseeing and met the regional director of Fur Asia, Kelly Xu.

In Nanjing, we were welcomed with a traditional Chinese dinner complete with oddities such as chicken feet (complete with long toenails), brain, pigeon, as well as duck heads and tongues. There were over 200 students at the conference in Nanjing.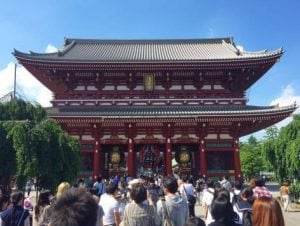 One of our Remix finalists joined us at the conferences to catch up on his progress. Rick has since gone on for a position with Kopenhagen Fur and then launched his own successful fur company with private clients. He always says Remix changed his life and helped him launch his career as a fashion designer.
About Rick Sun (Haoliang Sun)
Haoliang Sun is a Chinese womenswear designer who graduated with a BA in Fashion Design from Dalian Polytechnic University in 2012. Haoliang's collection is inspired by the texture of fur on an animal's head, and achieves his look using a variety of furs, textures and techniques. His REMIX submission is a red womenswear coat using muskrat, raccoon
and grey fox.