Hungarian designer Abigail Wirth has had an extraordinary start to her career in fur fashion. With less than 6 months of learning about the industry, Abigail could already envisage designs and creative paths on how fur can portray modern day issues. Abigail went on to apply for the 2018 REMIX Design Competition where a Fur Futures bursary assisted in Abigail's completed work which resulted in her being awarded the Bronze Award. In addition to the award, her three pieces were included in an feature in the April edition of Vogue Italia. Below is Abigail's story on how her fast track career is taking her to incredible experiences.
In October 2017 I had my first experience with fur design during a five day seminar ("Pimp up with Fur!") organised by the Hungarian Fur Trade Association (endorsed by the European Commission). I learned a lot about the background and the process of fur production, we even visited a chinchilla farm and witnessed fur farming that comply with high EU standards on the spot. I started working right away on my collection for the CREATION 2017 Designer Contest and Show to apply what I learnt with the generous support of Furever by Csányi.
My collection created with colored fur is inspired by the peculiar fusion of "natural" and "virtual", the confusion and challenges we face as humans in the 21st century – how new technologies disrupts universal values, a topic touched upon by multiple contemporary pop production, such as Black Mirror or Mr. Robot. I prefer to create conceptual pieces using both "open" and "closed" symbols in my work, as well as fine arts references – an influence of my early mentor, Eszter Radák at Hungarian University of Fine Arts. Fur (and clothing made of fur) is an eternal symbol itself. Representing human power, social status, individual vanity… Mixing this natural material with non-figurative symbols of virtual reality brings forth the contrast of the disarrayed context of our present existence in a bit unsettling but "visually positive" manner.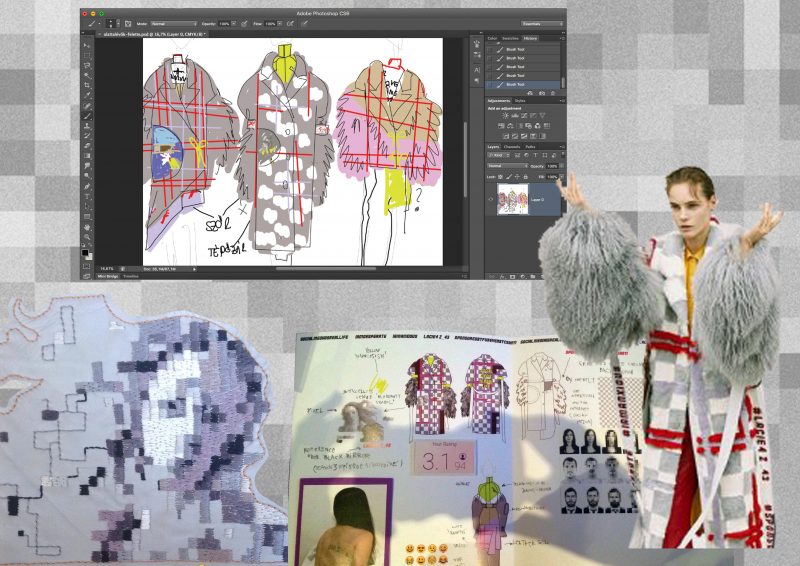 The CREATION 2017 Designer Contest and Show (the Grand Prize of HFTA) was held on 11th November, 2017. The collection consisting of 3 garments titled #socialmediaisreallife has won the category of fur coats and jackets and I also got the honour to participate on the 2018 (15th) REMIX in Milan organised by the International Fur Federation (IFF) with the support of Vogue Talents. I remember the moment clearly when it was revealed to me that my collection has made it to the shortlist of 10 in the company of truly wonderful talents from all around the world in late December (2017). I was baking gingerbread for Christmas with a friend, Lari (founder and CEO of Mrs. Herskin), with whom I worked on leather craft items the first time during our coproduction for a collection of bags and accessories. It was a great delight and also a lot of pressure to prepare all the things and details I had in mind in the remaining time to the date of the contest.
I applied for a Fur Futures bursary from the IFF in order for me to complete my finalist garments. This consisted of pelts and other materials such as metal details for at total finish. I am extremely grateful for the financial support by the IFF and the help gave me an amazing opportunity to take part during the International Milan Fashion Week.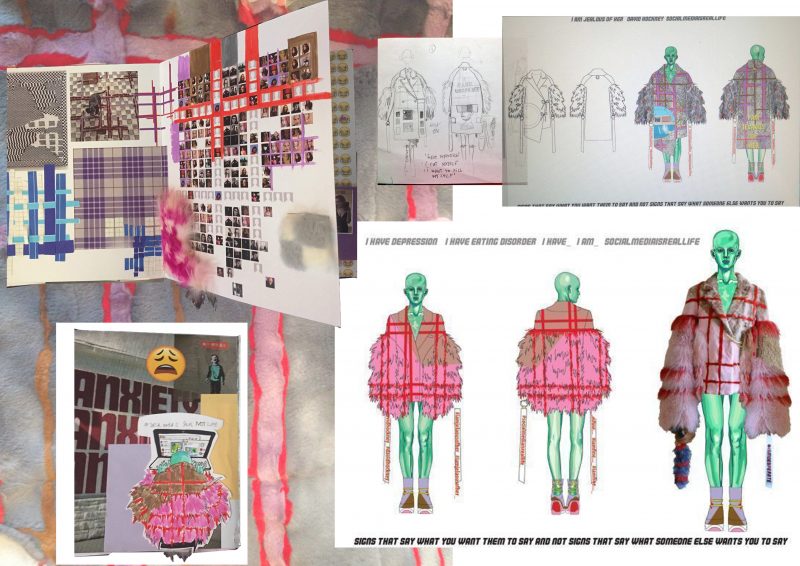 The designers I had the fortune to participate with in this friendly competition were just amazing, many representing the best and most reputable fashion schools. Even having the chance to participate was amazing, and we also had a very busy schedule during our 3 days in Milan, with a lot of interesting experiences and impulses. Besides preparing for the competition, we also visited TheOneMilano fur exhibition. Fortunately I had a friend – Hungarian fashion journalist and blogger, Emese Dobos – with me, providing support during all 3 days. All the collections exhibited were stunningly done and was really inspiring to see so many interesting concepts and different approaches focusing on the same core subject: nature and sustainability and, of course, the genuine beauty of this material.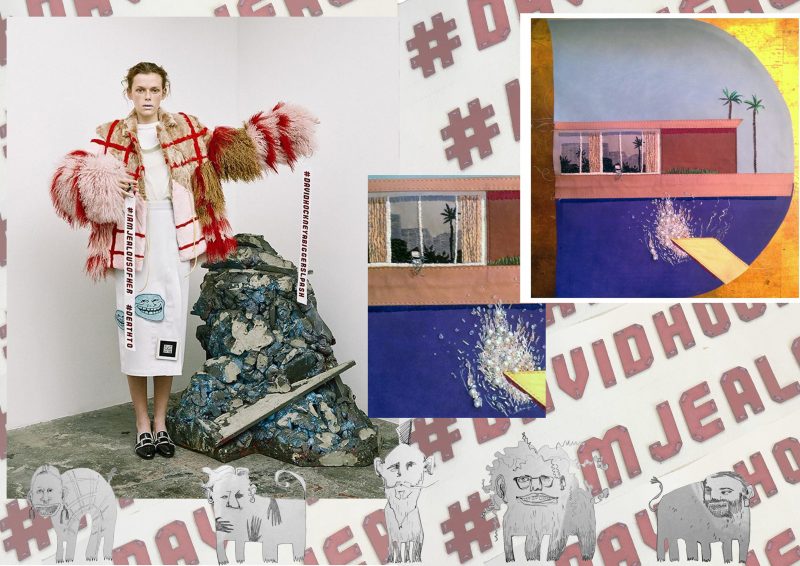 I am proud and grateful that I could participate in REMIX 2018 and has been awarded the Bronze prize. It has also been a wonderful privilege to have my collection be part of a special shooting that is published in issue April 2018 of Vogue Italia as well as online on Vogue.it. My experiences in Milano represent a great encouragement to pursue my vision in conceptual fashion design.
#socialmediaisreallife #abigailwirth