MiFur Milan is an annual trade show consisting of 87 Italian exhibitors, 75 foreign exhibitors presenting in four thematic areas while holding a special area for international buyers across the entire supply chain. Buyers came from countries including Russia, Korea, Eastern Europe, Korea, China, America and Europe. The event was held this year on March 2-5, 2016 and is scheduled for February 24-27 2017. The design trend at MiFur leaned toward cashmere, nylon and down fabrics mixed with quality Sable, Lynx, and sheared fur. Fur appeared to be a fun and wearable product as many lightweight garments were contrasted with the use of colour.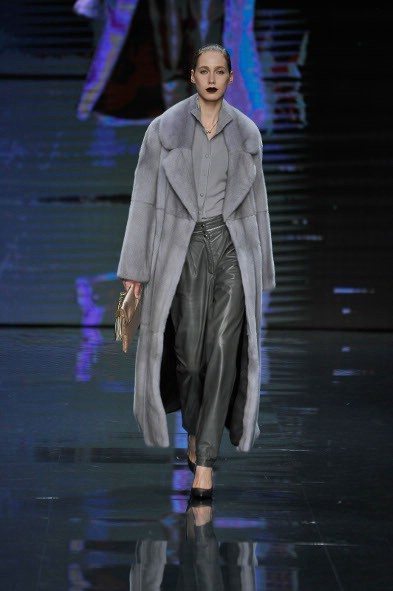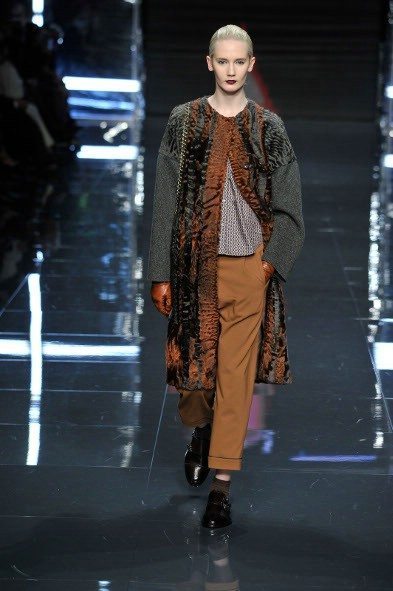 NAFA sponsored the grand finale for MiFur held by IFF member Associazone Italiana Pellicceria at 8pm in the Palazzo Serbelloni. It was all the rage with ten leading Italian fur designers showcasing exclusive NAFA northern racoon and beaver. The finale included designers such as Gianfranco Ferrè Furs, de Carlis, Diego M, Fabio Gavazzi, Giorgio Magnani Luxury, Grandi Fur, Maurizio Braschi, Pajaro, Rindi, and Tosato 1928.
"These designers demonstrated why they are the best in the world – they all used NAFA wild fur in unique and extra-ordinary ways, showing the diversity and potential of wild fur in today's marketplace. I could not be more pleased with the outcome,"
There were four sketches that the designers worked from signifying the overall looks (loosely translated from Italian on the MiFur website).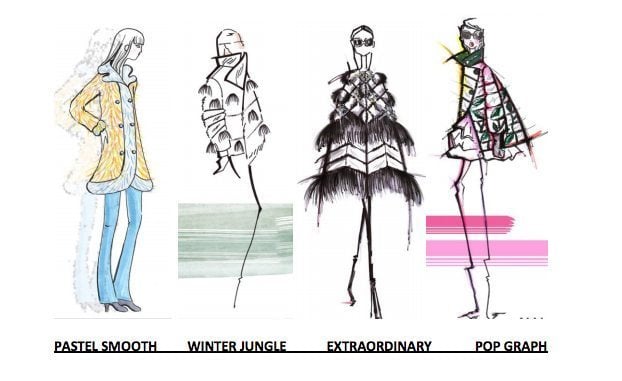 Smooth Pastel
Solid colours and pastel shades evoke kindness. Glamorous clean lines and rectangular frames characterises most of this theme. The coat lengths vary with originality and harmony. They are placed in life and recall the timeless sixties. The soft puffy wool, combined with fur adds instant elegance.
Winter Jungle:
Rediscovering the design in its simplest forms generates the novelty of this theme. Starting from choice of colours and craftsmanship, inspiration is to be found in the Earth, in its various surfaces and in the regenerating power that sets it apart. A comfortable looking style with vitality, the jackets have alternating lengths, and soft asymmetrical necks. Accessories and stole closures define the world of sportswear coats and jackets that express the most diverse souls, as in an urban jungle.
Extraordinary:
The "extraordinary" called so as theme that illuminates, striking and fascinating. A contemporary luxury in the extravagance of the combinations and risqué couture finds a soul soothing and harmonious. Unusual combinations of materials, colours and accessories enhance each garment imprinting authenticity, originality and uniqueness. The fur, protagonist in every detail, expresses harmony by wrapping each piece in disrupted elegance.
Pop Graph:
The colour becomes the protagonist, playing with contrasting shades, with all its subtleties as in the best tradition of pop art. Each piece reveals a strong, intense colour that reflected in the sets. The jackets with different lengths are reinvented thanks to the workings of a multi-coloured light effect.