In November 2014, the Belgian Fur Trade Federation organised a Masterclass for students of the Fashion Academy of Antwerp at Furlab in Amsterdam. The aim of the workshop, supported by the IFF's Fur Futures program, was to get budding young talents from Antwerp more acquainted with fur – one of the most used materials in fashion design in recent years.

Martine Kennis, a retail manager with a background in fur, met the chosen students and introduced them to the workshop. Django Steenbakker, Creative Director at FurLab, then showed the students the wealth of different fur types and colours there are available for design work.

The different types of fur were overflowing and gave a closer look at the technical aspects, such as the thickness of the leather and the capabilities / limitations that go with them, the different colours and editing techniques.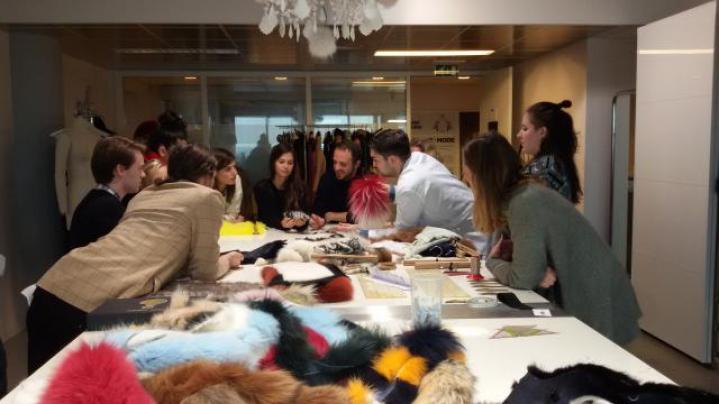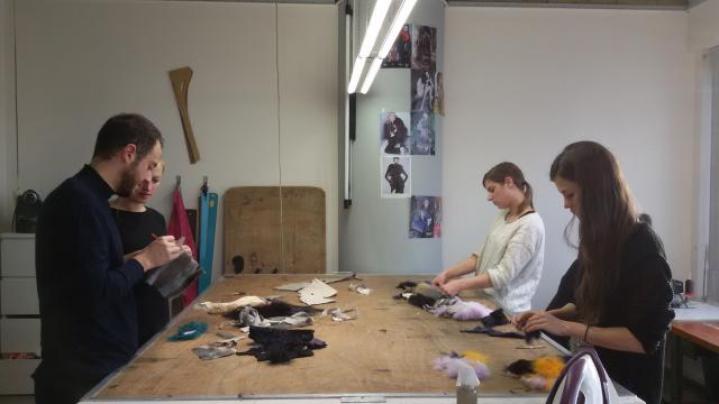 Once they had been shown the ropes, the students were given the opportunity to put their new knowledge into practice. They learned to use the sewing machines and different sewing and cutting techniques to process fur.
This year is already the fourth year that the cooperation between the Belgian Fur Federation/Furlab and the Fashion Academy has taken place, and each year is met with huge enthusiasm. The students were extremely excited about the opportunity to discovering this unique, natural and sustainable material. Students that have attended previous workshops have gone on to include the more and more fur in their final collections, as their confidence in using the material grows.