As the summer season soon comes to a close, what brings us solace is the knowledge that the winter season is upon us, and that fur fashion is incoming. Fur on the runway has been blooming for decades, making style statements with whichever kind of silhouette, being a long-awaited material on the runways across the globe. From Fendi, to Ferre, we take a look back at the most bravura furs that have graced fashion runways ahead of the catwalks starting in New York this September and moving on to London Milan and Paris.  
FENDI 1993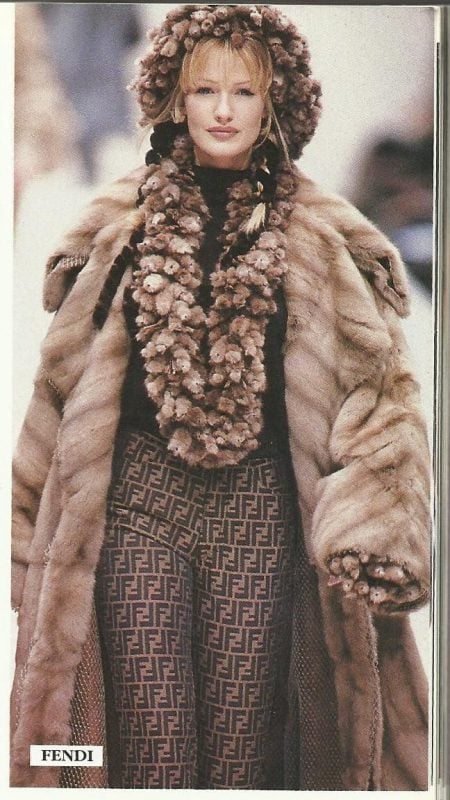 The Fendi stamp was written all over this piece. From the double F, (which stands for fun fur) to the immense fur jacket that dominated the look, there was no backing down in how extravagant Fendi were taking their collection. Nothing has changed since then, as fur has always been the backbone of the brand and continues to amaze in innovative pieces that form the astonishingly established, Fendi.
Dior 1997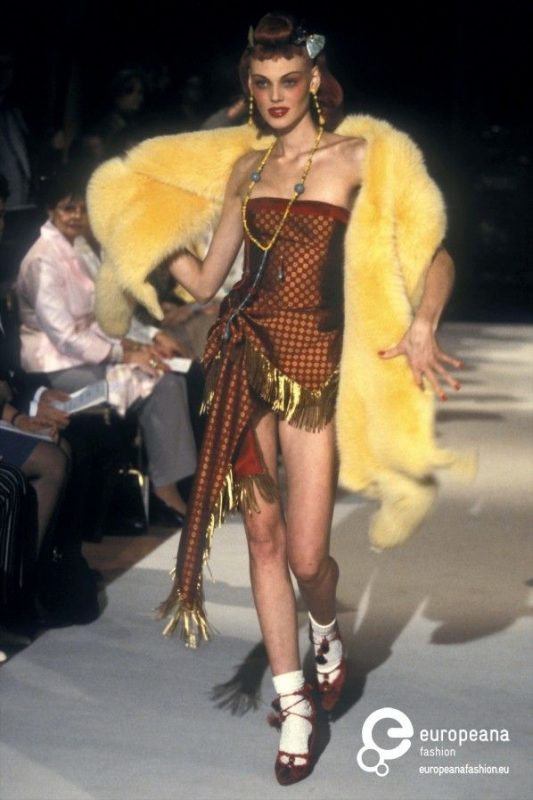 Does it get any chicer than Dior's AW 1997 collection? The enormous and vibrant yellow fur stole wrapped around the model juxtaposed the mini wrap dress that she had worn, however nonetheless looked impeccable in. Paired with accessories such as earrings, long necklaces and big bow hair clips, the late 90's brought back manic in fashion.
YSL 2002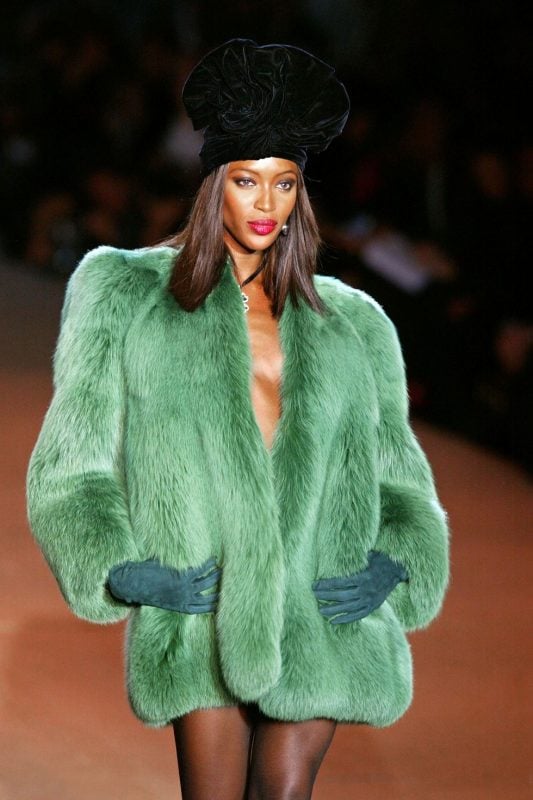 Naomi Campbell in vintage 1971 Saint Laurent. The noughties brought sass and sexual appeal, and with YSL's teal green fur garment on the runway, heads were inevitably turned. With a darker ensemble, the fur appeared to create its own predestined spotlight with all the attention bestowed upon it.
Ferre 1992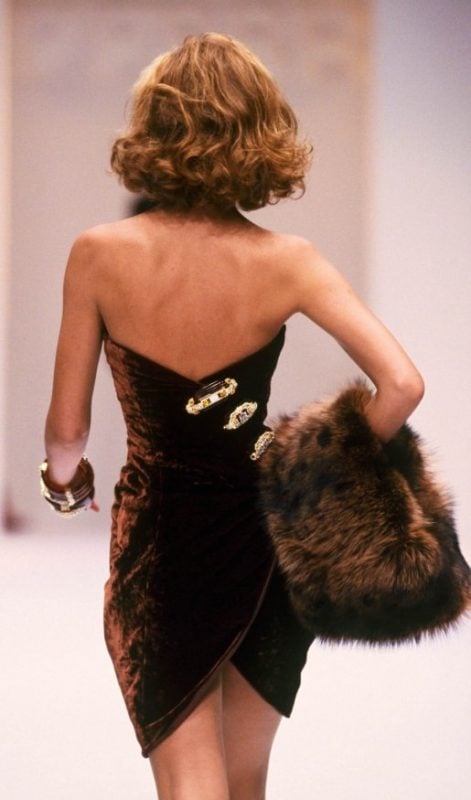 A mini dress and fur shawl were all that was necessary for Ferre's runway show. The all brown silhouette was bound to have brought a graceful panache to the runway, making fur an early favourite during fashion shows.
Blumarine 2008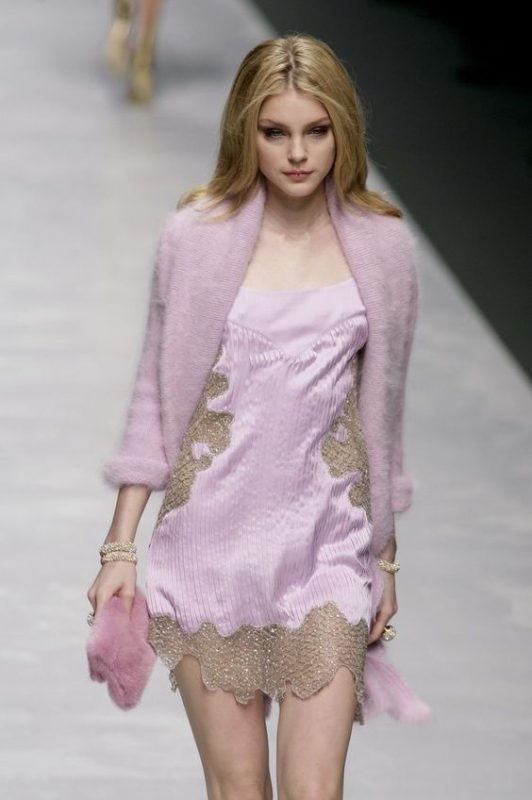 Fast forward a few years, in 2008, and Blumarine has shone its way into fur accessory. With a relaxed, and toned down pale pink silhouette, the look comes together with every essential needed… an elegant slip on dress, a cardigan, and a gorgeous fur purse bag.
Mugler 1995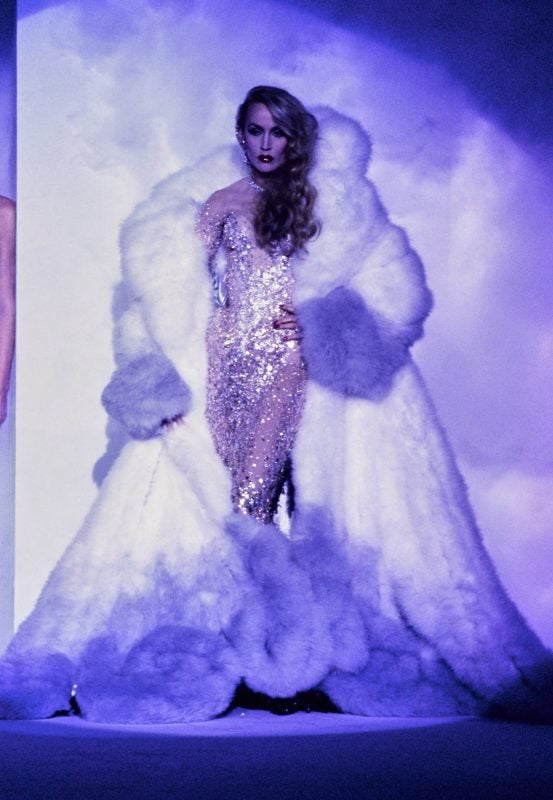 Does it get any more striking than this? Mugler's 1995 Fall collection certainly did deliver with this extravagant fur coat that had taken fur to another dimension. With a very misty back-setting, and a bold spotlight on the models, the fur had an existence of its own and brought the hazy feel back to life.
Philipp Plein 2014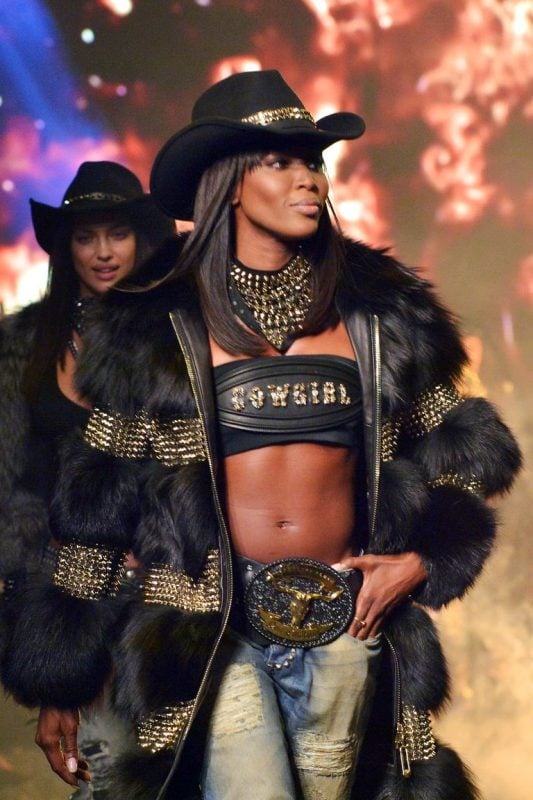 Leave it to Naomi Campbell to wear fur and look unequivocally remarkable in it. For Philipp Plein's show, for the Coyote Ugly inspired look, the fur zip-up jacket was what allied the whole stimulus together and pulled off what was a fire cracking show. Give a girl the right apparel, and she can conquer the world.
It is very visibly obvious that fur has been taking runways by storm for numerous years with pioneering and innovative silhouettes that have formed an endured industry in today's runways, and elsewhere in the fashion industry. For decades fur has been making appearances on catwalks, not only as seasonal pieces but rather a classic investment that would look as good in the 90s as it did now. It is also a no brainer that fur has given way for many different styles and looks to be created to produce several kinds of story-telling pieces, which it will continue to do so for numerous years to come. Fur has and always will have a place in fashion, and this throwback has without a doubt proved so.