"Fashion has to reflect who you are, what you feel at the moment, and where you're going."

Grace has had a meteoric rise in the fashion world through her gender-fluid collections that are rich in narrative while exploring ideas surrounding black male sexuality and identity. Her work is characterised by the exploration of how blackness is perceived. This seems to be a driving force behind Grace Wales Bonner's collections. Her BA collection was Kerry James Marshall and '70s era Blaxploitation, specifically Melvin Van Peebles' "Sweetback's Theme". Among other of her influences, artists such as Isaac Julien, Thelonious Monk and Basquiat are of the most inspiring for her.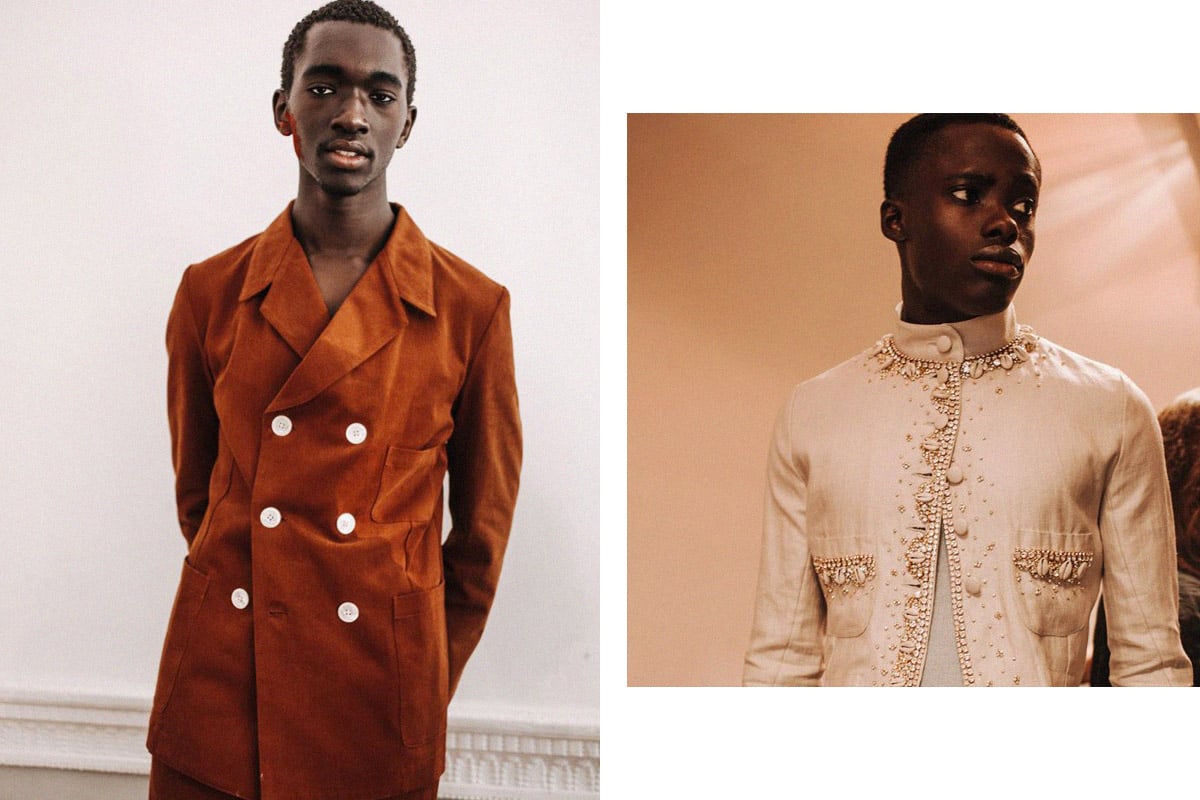 Nevertheless, her approach to the story is not a one-sided one. Wales Bonner has been incorporating crystals (a sign of European wealth) and cowry shells (an old African form of currency) into her designs to symbolise the meeting of two cultures, what represents herself or her own personal history. Her work manages to tell a two-way story in which the blended idiosyncrasy of her mixed background reveals through a visual narrative that becomes almost spiritual. A very good example is her collaboration with FKA Twigs, in which the inspiration was notions of black spirituality.  These two creative minds worked through images and ideas of African baptisms, referencing the work also from dances and chants. The shamanic presence and freedom of this black spirituality, materialises through the embellishment of cowry shells on ivory silk and pure simple clothing. All this, merged with the European delicate accent of the Swarovski crystals.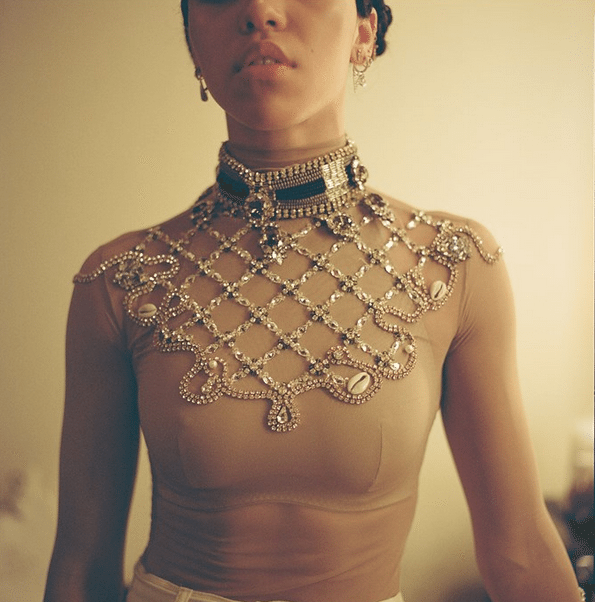 Wales Bonner has worked in several collaborations with upcoming creatives (such as photographer Harley Ware). In every single one of her projects she deciphers the complex topic of identity and tells the story with simple, clean and elegant lines and fabrics (such as silk, leather or velvet) to make the observer understand her message. But that does not make her work obvious, as she also adds the meaningful part of the story with surprising elements that add the accent of spirituality, tradition or history to the whole composition.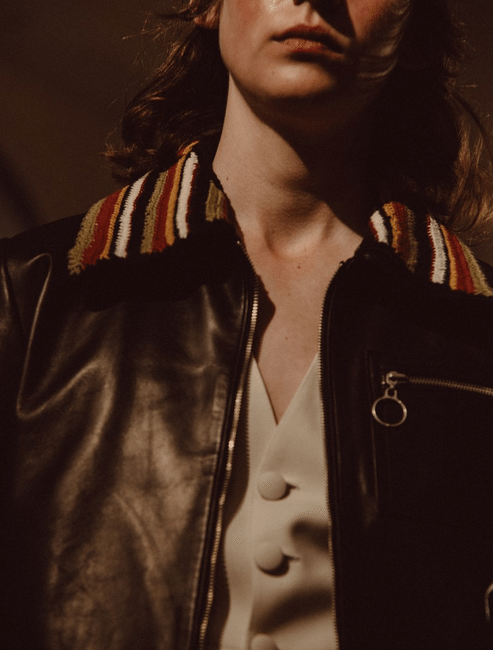 For Grace, the body performs as an image of transcendency, bridging divides of status and origin, attempting to form a new essence.  And, for this successful designer, one of the most important divisions this essence will have to bridge, is the one of origin. If you do not know who you are and where you come from, it will certainly be difficult to understand yourself and the world that surrounds you. What makes her work outstanding is her incessant search for her true self through the understanding of her own history and how this is understood nowadays by other people. She is a ferocious defender and supporter of any artist who, in her own words, "disturb institutionalised notions of blackness". Grace is a rebellious creative that will never stop asking questions about her past and present and formulating new theories on how, not only gender, but the social and cultural net behind individuals define their personality, lifestyle and attitude. The designer is living proof and preacher of how identity empowers people. She knows that fashion should carry body and soul, should empower the wearer and, in all honesty, it has been a while since the last time black power has been so strongly and proudly represented on the catwalk.