There is nothing so practical as a good theory.
Best known for designing first lady Michelle Obama's inauguration ball gowns in 2009 and 2013, 33 year old Jason Wu is considered as the next-generation designer. He is one of the few willing to openly discuss fur. For him, fur is not a political speech, but just another material, like wool or silk, that is a backdrop for his inventiveness. He allows the practical side of fur; its behaviour and characteristics, to dictate the theory of his design.
"Some people can choose to be vegetarian, some people are not. Some people don't use leathers and furs, and some people do,"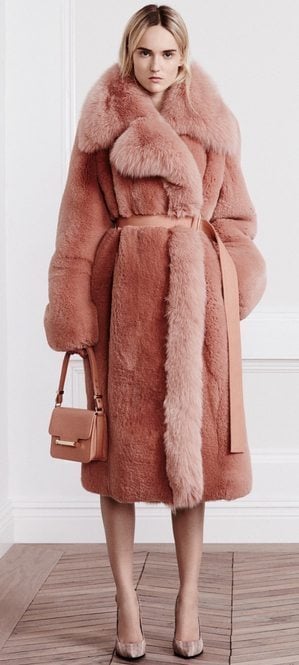 With advanced techniques for dying, shaving and shearing to modify texture, fur is now an all-season fabric, he said. His 2016 Resort Spring collection includes a pink fox fur powder-puff coat that conjoins sheared fox with natural fox.
Nevertheless his awareness of the ethics involved particularly in the sourcing has made him acquire the pelts from Saga, which stresses the "traceability" of its furs to farms that meet the Saga Furs certification program which in 2005 established minimum standards of animal health and breeding conditions. In this way, Wu works with the fur industry to promote greater sourcing transparency. A popular concept since Obama's Truth in Fur Labelling Act in 2010, which requires that each fur piece, regardless of cost, specify its species and country of origin.
But fur is not only used as a mute element of design for Wu. The material works like a muse for different concepts that evolve in a slightly more at-home-in-the-mansion type of casualness. These concepts are summarised in pieces such as a fur-lined boxy jacket. His "buy now, wear now" approach to shapes is combined with his very personal idea of "fuzziness, of something cosy ".  He also adds detachable fur collars in neon yellow, burgundy and royal blue to add a jolt of colour and a dash of fun.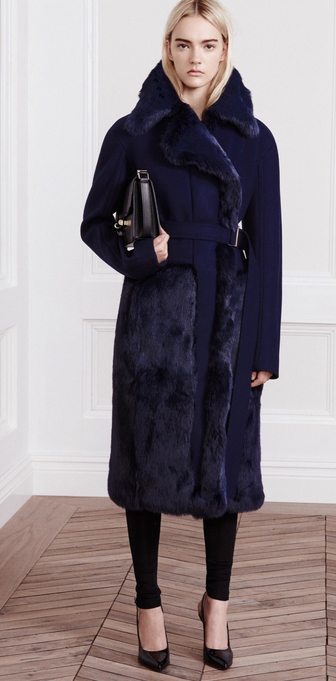 Wu is practical when using fur not only as a source but also in relationship to the physicality of it: its behaviour, its different presentations. He plays and experiments with it while making use of a strong theory based on the profound knowledge of the fur trade and his final user. Still, this theoretical and practical side of the trade does not stop his restless resourcefulness. Every single one of his collections offers a surprising encounter with fur. The unexpected, the fun, the awe-inspiring side of it appears on every catwalk Wu touches.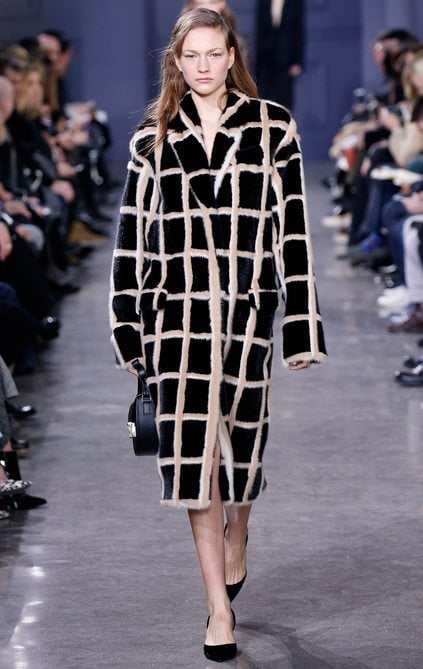 He integrates a rational philosophy to identify where major trends are likely to lead and why, and how best to bring a different outcome that is more conducive to the needs of current times. He is a fur style authority because he survives and succeeds every season creating collections through logic founded on observation, not by guessing. But please, do not believe this makes him boring or constrained. He will always find a way to break the patterns, create expectation through his unforeseen touches of magic. Jason Wu deciphers the algorithmic complexion of rules, shapes and trends and delivers pure, subjective beauty on the catwalk. He has earned his place in the fashion world by settling the brilliance of his design beyond fur controversy.