On November 13th, Korea Fur Federation successfully hosted the 5thK-Fur Design Contest at Sheraton Seoul Palace Gangnam Hotel.
The final was judged and scored by 3 professors, 1 major fashion designers and Mr. HJ Kim, the chairman of KFF.
During the contest, the grand prize award went to Unsoo Han, studying in Dongseo University in Busan, Korea. The concept of his design is 'A flock of mallards flying in the sky of a sunset glow.'Unsoo Han said in his acceptance speech, "I have earned many positive images about fur through the process of this contest and I will share the information to the people who are negative on fur due to the wrong information, especially to my friends who are now studying for fashion design."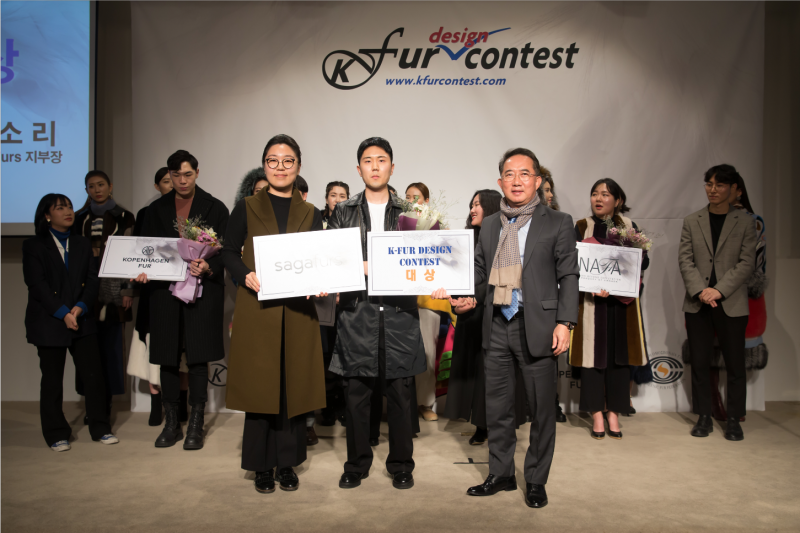 Including the Grand Prize, 4 winners were selected.
1.Bronze Prize Award (Sponsored by Hellenic Fur Federation)
Sangin Park
Dongseo University
Supporting Company: LohnBlu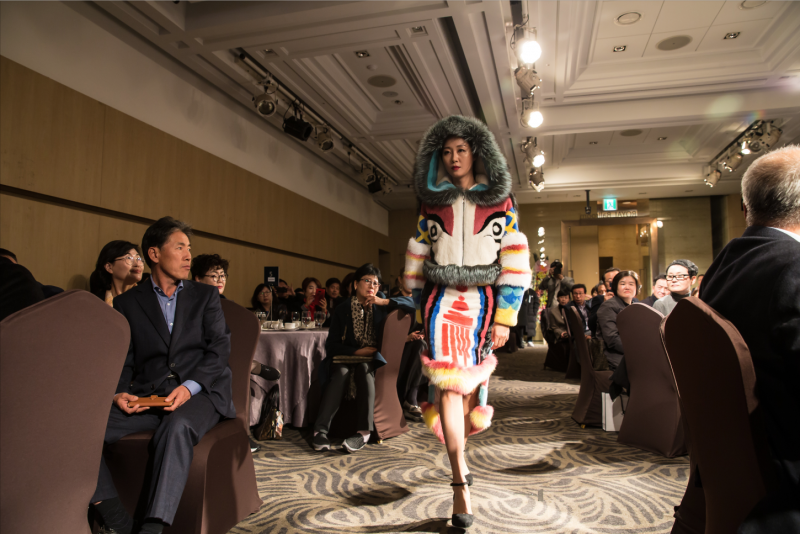 2.Silver Prize Award (Sponsored by Kopenhagen Fur)
Jaeik Kim
Yuhan University
Supporting Company: Taerim Fur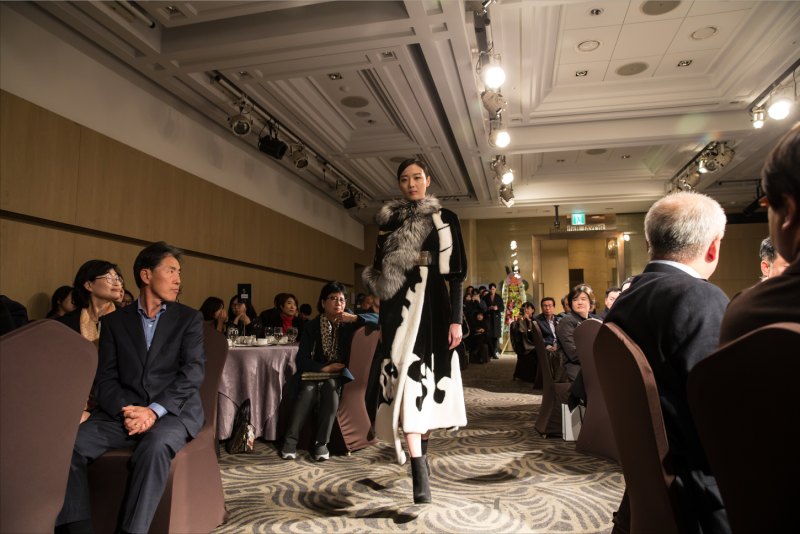 3.Gold Prize Award (Sponsored by NAFA)
Yeeun Yoon
DS Furs
Supporting Company: DS Furs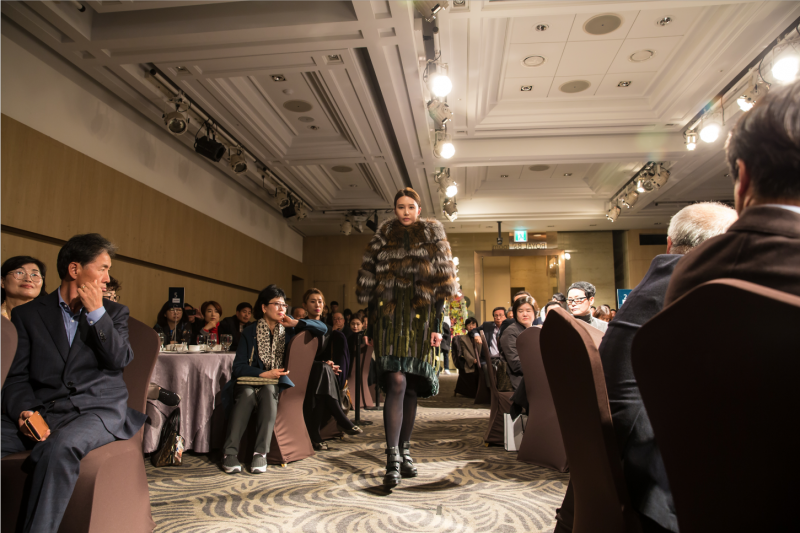 4.Grand Prize Award (Sponsored by Saga Furs)
Unsoo Han
Dongseo University
Supporting Company: Jindo Fur