Bonfire night fever is sweeping the nation, so it's time you get wardrobe ready. It's that time of year where everyone endures the cold for a night of outdoor entertainment. Look no further, for all you fashion must-haves for bonfire night are right here. Whether you're at the park, or at a rooftop bar, sipping a glass of whatever-you-like watching the fireworks, one thing is for sure: it's going to be cold.  Maintaining your style and keeping warm can be difficult, especially when one often compromises the other. So, what can you do to fight the frost this season? Discover our fashion recipe to keep you cosy and cute this bonfire night.
The, "I'm cosy yet stylish" look: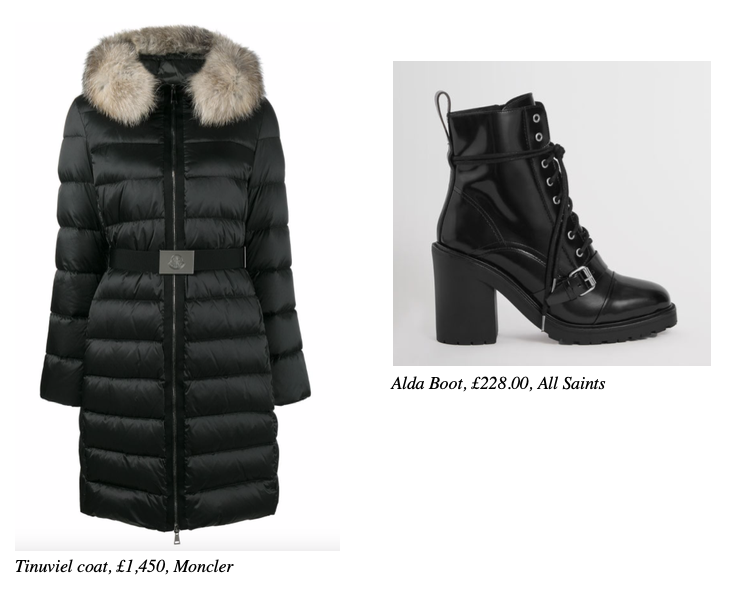 Puffy coats are a MUST this year – they're a classic option which never go out of style and ultimately keep you chic and cosy. Not only will you have it for bonfire night, this Moncler fur trimmed coat will last you for many winters to come, so that's looking fabulous every winter sorted.  Pair a fur-trimmed coat with boots to achieve the perfect winter night, but also the ready-to-go-out, look.
The, "I know how to look good in the cold", look: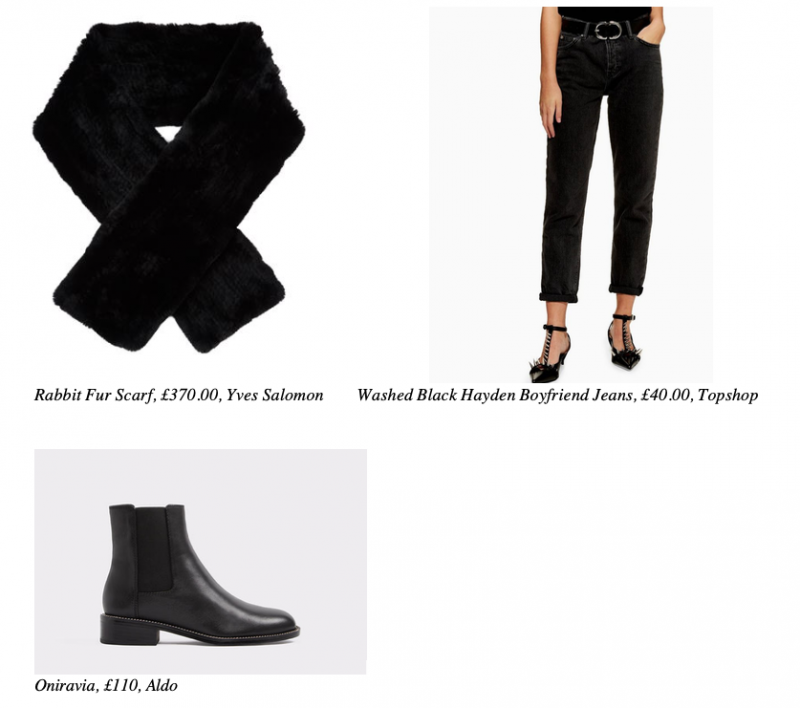 *Flicks one side of the scarf over the shoulder* A good investment is a natural fur scarf. Not only does it look extremely sophisticated, but it's soft, and will keep you warm during the coldest nights of winter and will last you a lifetime (we know that'll be coming out the closest every year). With the scarf being the main attraction at the top half of the body, it would be perfectly complimented with a strong pair of jeans and the classic Chelsea boot (with decorative chains) to tie the whole ensemble together. The most timeless look that every girl can pull off, and what better way to do so than bonfire night? Show off your à la mode look even during the cold season.
The, "I can pull of cream" look: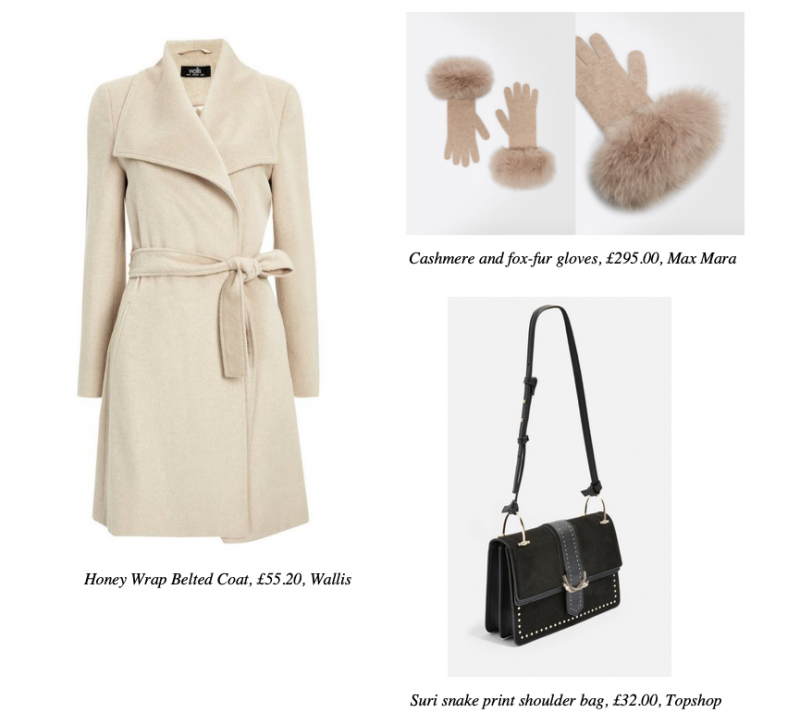 We all know the saying, 'I'll stop wearing black when they make a darker colour,' but why not zest it up and include some cream in your life? This waterfall styled coat is your one-way ticket to standing out wherever you go, all autumn/winter, every autumn/winter. The belted design is there to perfectly accentuate the waist and make for a perfect comfy fit. Pair this with natural fur gloves that will be grabbing the attention of every by-stander, as well as the obvious: keep your fingers warm enough to brave cold nights. Even more than this, the cashmere and natural fur gloves will be your best friend forever as they will never go out of style and last you for years to come. To fully complete this look, get yourself a black shoulder bag to carry all the essentials you'll need for your night of sparks and fireworks.
The, "I'm too cosy to care" look: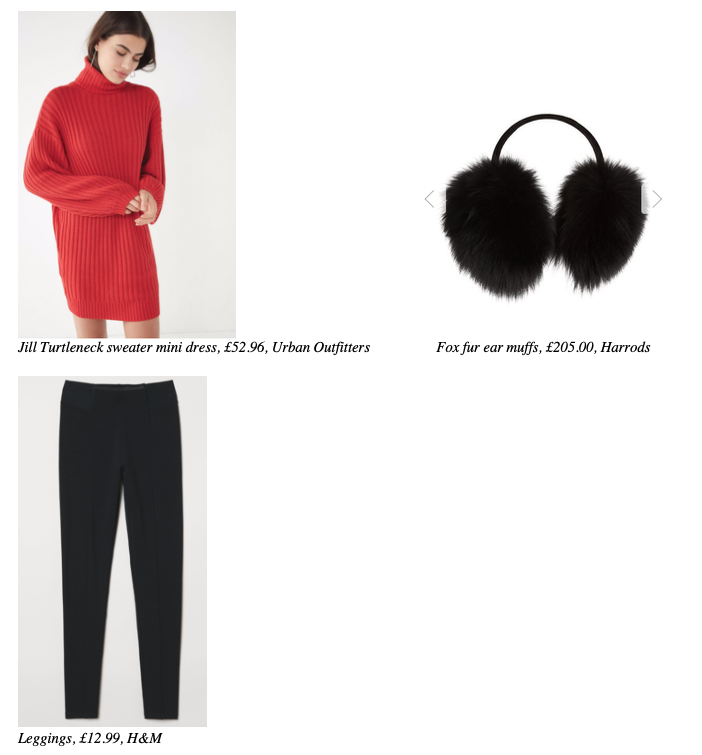 This look really does have the, "it's-bonfire-night-and-Christmas-is-coming-up look" to it. Turtleneck dresses have always been 'in' during the autumn/winter season, and this red turtleneck will make you bonfire nights biggest firecracker. The pop of colour in the middle of an all-black look really breaks the cycle and allows you to experiment with other chic colourful styles. Pair this look with gorgeous high-rise leggings, (just like your standards), to include that element of class and flair within your night-time look, together with a mini turtleneck to really get the sparks flying. This ensemble wouldn't be complete without a pair of fox fur ear muffs to refine your look. On top of the obvious keeping your ears warm, it's a timeless addition to your winter wardrobe and they will last you a lifetime. Your ears don't need to be so cold anymore.
Now that we've styled you with all the fashion must-haves for this bonfire night, you'll have a stylish and cold-free evening. With our bonfire style guide, the fireworks won't be the only thing that gets everybody's attention.