ASIA REMIX 2018 is a natural fur design competition for emerging young designers as a platform to exhibit their material, held by the International Fur Federation (IFF). It connects aspiring, eminent contestants with well-respected international juries. The winner of the ASIA REMIX 2018 has been announced, and after competing with 6,000 contestants, designer Long Chen from China takes the grand prize home!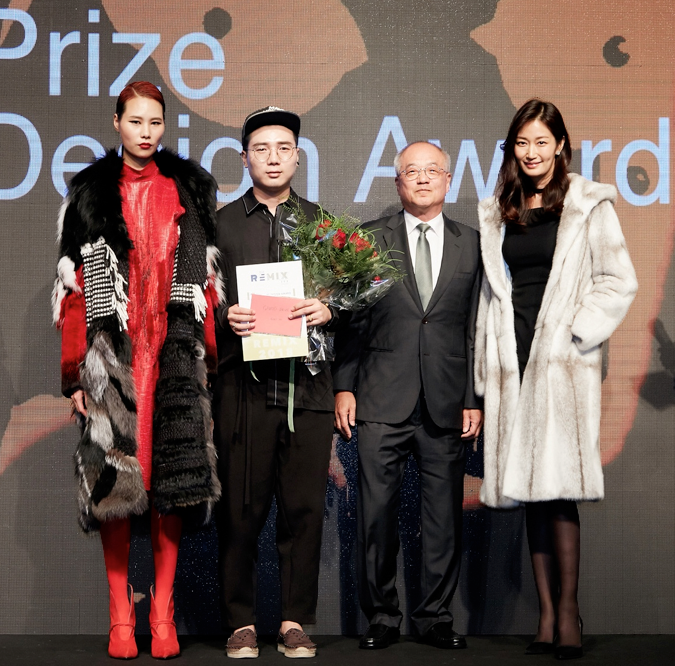 Notable achievement followed…
Taking place at the Grand Hyatt, Seoul, fourteen finalists were chosen from 6,000 candidates around Asia to showcase their fashionable real fur pieces. Outshining all other participators was Long Chen from China, who took ASIA REMIX's top price meaning she has been automatically qualified into the Global Remix, 2019, which will begin during the Milan Fashion Week (February 2019). This is IFF's global Remix competition which features the creations from fur designers from all over the world. Long Chen, in her acceptance speech, gushed: "I'm grateful for everyone involved in making this opportunity possible. I'm very excited about taking part in the Global Remix 2019 for which I will advance my design further to be even more innovative."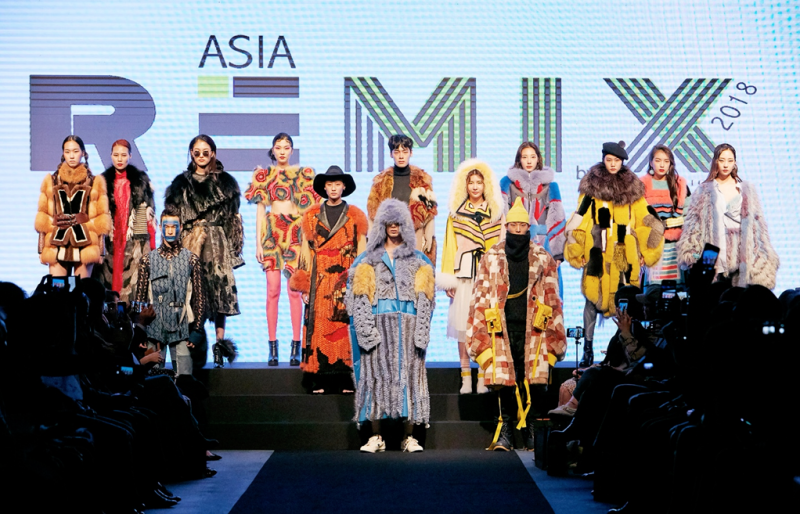 The respected international jury, who judged and assessed contestants, included the esteemed; Ms. EunYoung Sohn, Fashion Director at Vogue Korea; Mr. Sheguang Hu, Famous Designer Founder of 'Sheguang Hu' Brand, Design Director of HU Fur Co., Ltd (Italy); Ms. Jisoo Ha, Korean fashion designer and professor of Seoul National University; Mr. Hirohisa Hattori, Chairman of Japan Fur Federation, President of Nichiro Fur Co. Ltd; Ms. Hyejin Hong, Korean fashion designer, the creative director of "THE STUDIO K" and CEO of ARTISTMADE Inc.; Ms. Samantha Vesala, Global Business Director of Asia for Saga Furs, Mr. Mountain Yam, famous Hong Kong designer and Ms. Yenline Hsu, Renown Taiwanese Designer.
On top of Long Chen, the Grand Prize winner (Sponsored by Kopenhagen Fur and IFF), four other winners were chosen from other categories, which include: The Future Star Design Award (Sponsored by IFF); Eco Chic Design Award (Sponsored by IFF); Creative Design Award (Sponsored by NAFA); and Best Design Award (Sponsored by SAGA Furs).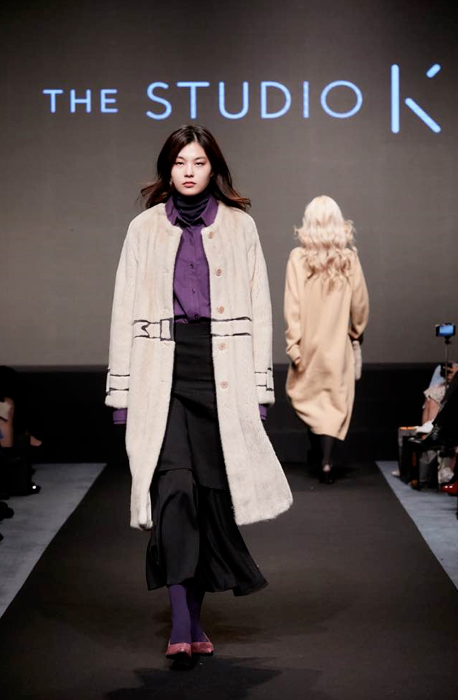 The event took place in three parts, including ASIA REMIX, which delivered a great show for the audience. The Studio K, which is recognised for its R&D approach to fashion, took centre stage showcasing science and technology within their collection each season. This year, The Studio K's designer Hye-Jin exhibited pieces that can help the next generation of fashion luminaries style and work with natural fur.
Subsequently, Alexander King Chen, a designer who is admired by celebrities from China, Taiwan and across Asia, displayed his own, exclusive collection – a 'story-telling' performance, which translated into his own identity and heritage. Alexander King Chen worked closely with Korea's top beauty and artist make-up team, led by hairstylist O Min, in order to produce a collective show which resulted in great praise from the audience.
ASIA REMIX returned to Seoul for the second time since 2015, and all 14 finalists from around Asia who made it to the prominent final created one of the greatest shows in REMIX history. Long Chen progresses to the global REMIX competition in Milan, which is quickly becoming one of the most creative yet.