How beautiful maleness is, if it finds its right expression.

-D.H. Lawrence
LONDON FASHION WEEK
The Agi & Sam collection was based on Sam's personal experiences that proved how man and woman roles have changed throughout the years. Sam's father was bitten by a cow, got tetanus and was forced to stay home as a house husband. Sam's mother then went on to work trading roles. A visual version of I Want To Break Free from Freddie Mercury could be the best way of describing it. Slim trousers, zip-up jackets, and symbolic cow skins became the focal points of the show.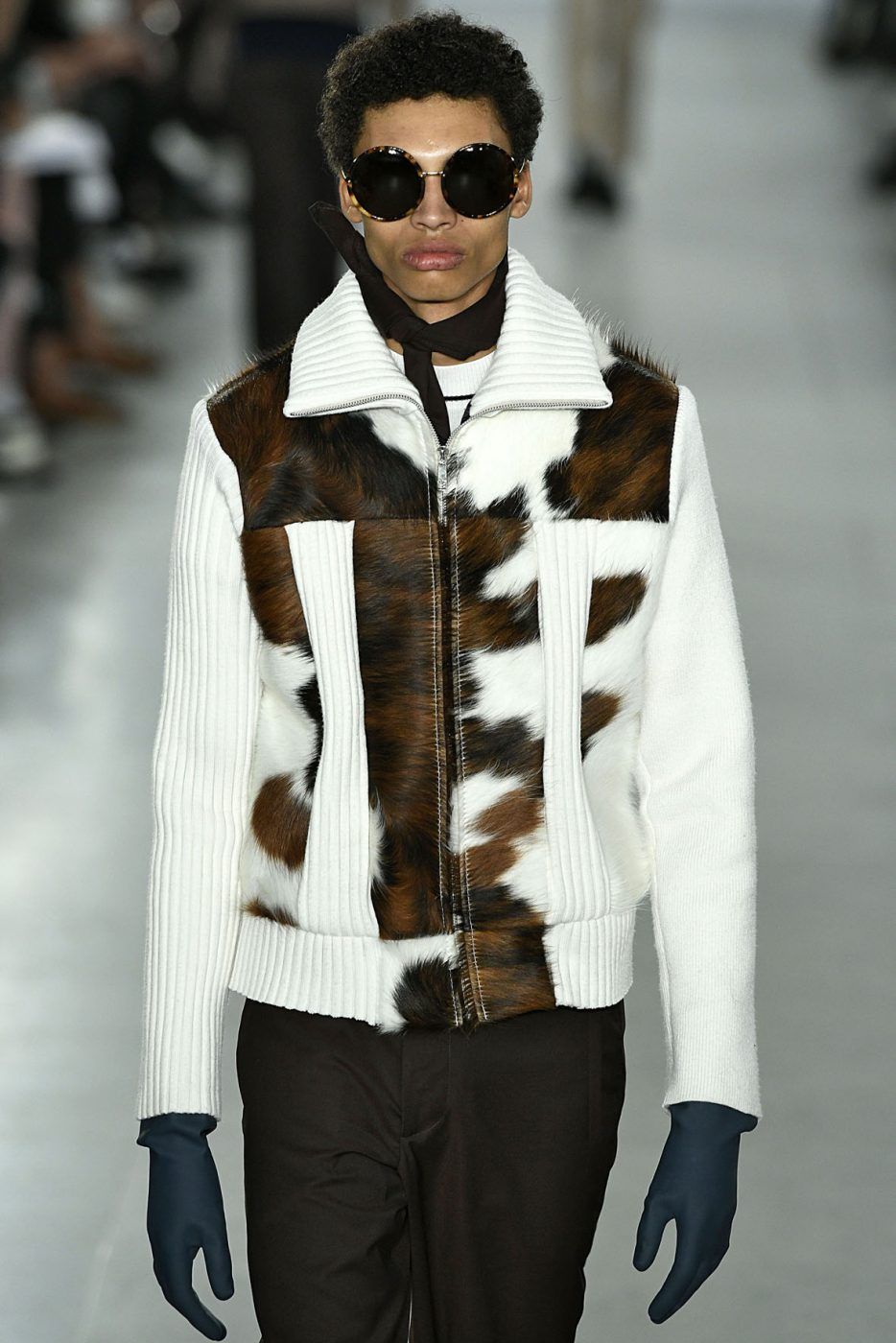 And if you thought that the gender swap and apocalyptic, urban look was getting too much… Then a (literally) refreshing surprise was waiting for the last day of LFW. Katie Eary's collection presented on the catwalk a collection that embraced a sea colour palette. Eary worked with deep blues, corals, teals and predatory fish prints to create a collection that had just emerged from underwater. This palette remained consistent through blue fur-trim coats with teal, red and purple geometric shapes and stripy fluffy jumpers. The Evil Barracuda and presence of fishnets throughout the catwalk were not only the symbolic representation of this season's muse (the dark and complex character of Trainspotting, Begbie) but elements that could have easily transported the models (and us) from the catwalk to the beach.
MILAN FASHION WEEK
Marni appeared on the catwalk this year with a clear concept: exaggerated volumes. Big boxy jackets, roomy trousers and enveloping coats form functional multipurpose garments for the man on the go. Little accents of glamorous skin on slippers added the well-known Italian elegance to these utilitarian pieces.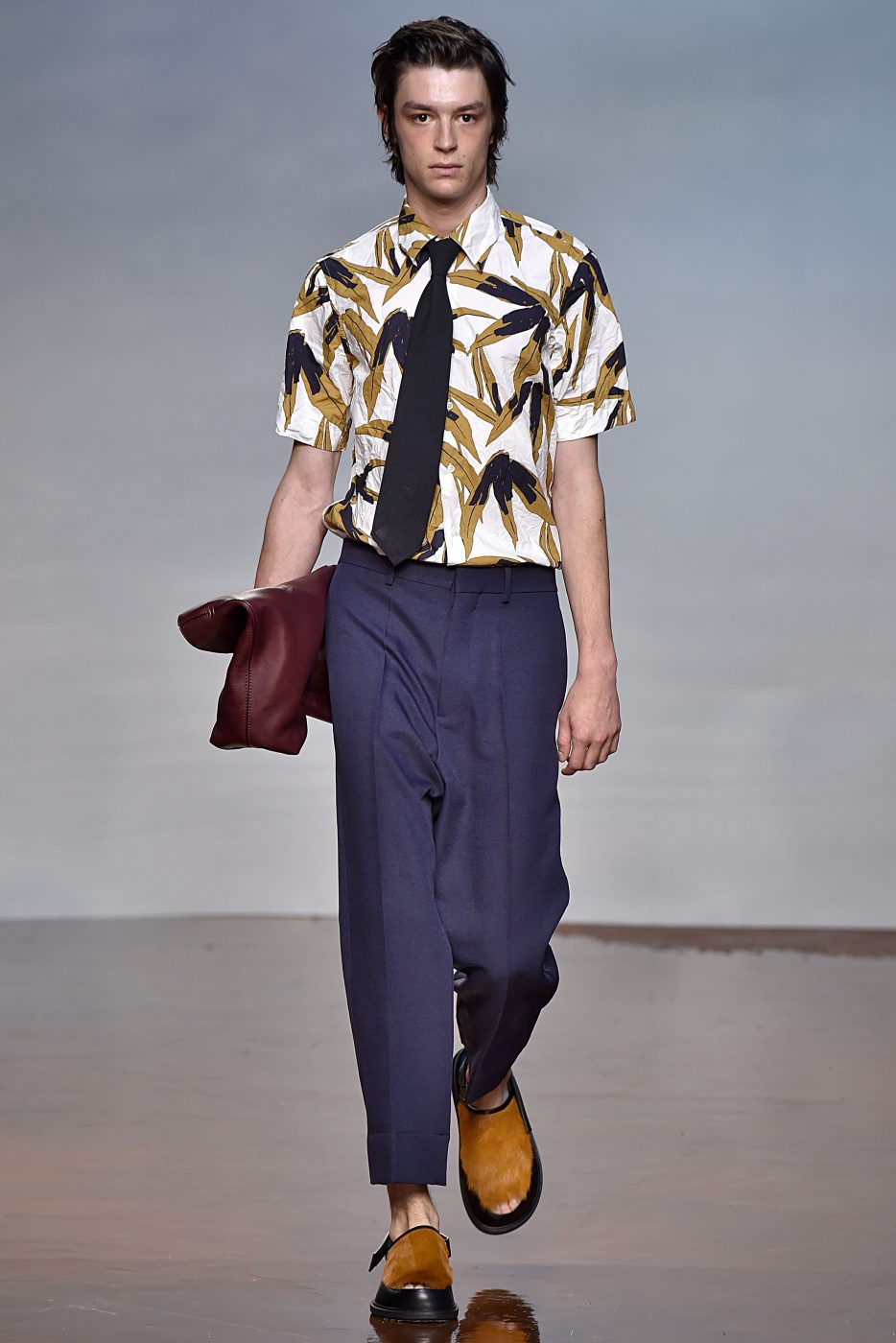 Put up your tent and enjoy the view! Moncler Gamme Bleu SS17 concept was based loosely on American Boy Scouts and camping. Nylon rucksacks juxtaposed by fur worn atop tartan pattern jackets earned some very handsome models a rugged appeal. There could not be better synergy action that the one happening on the catwalk between Moncler's active sportswear know-how and signature fabrics and Thom Browne's hand-made tailoring background. Moncler's all-American boy scouts were ready to get down and dirty in the hands-on yet polished collection.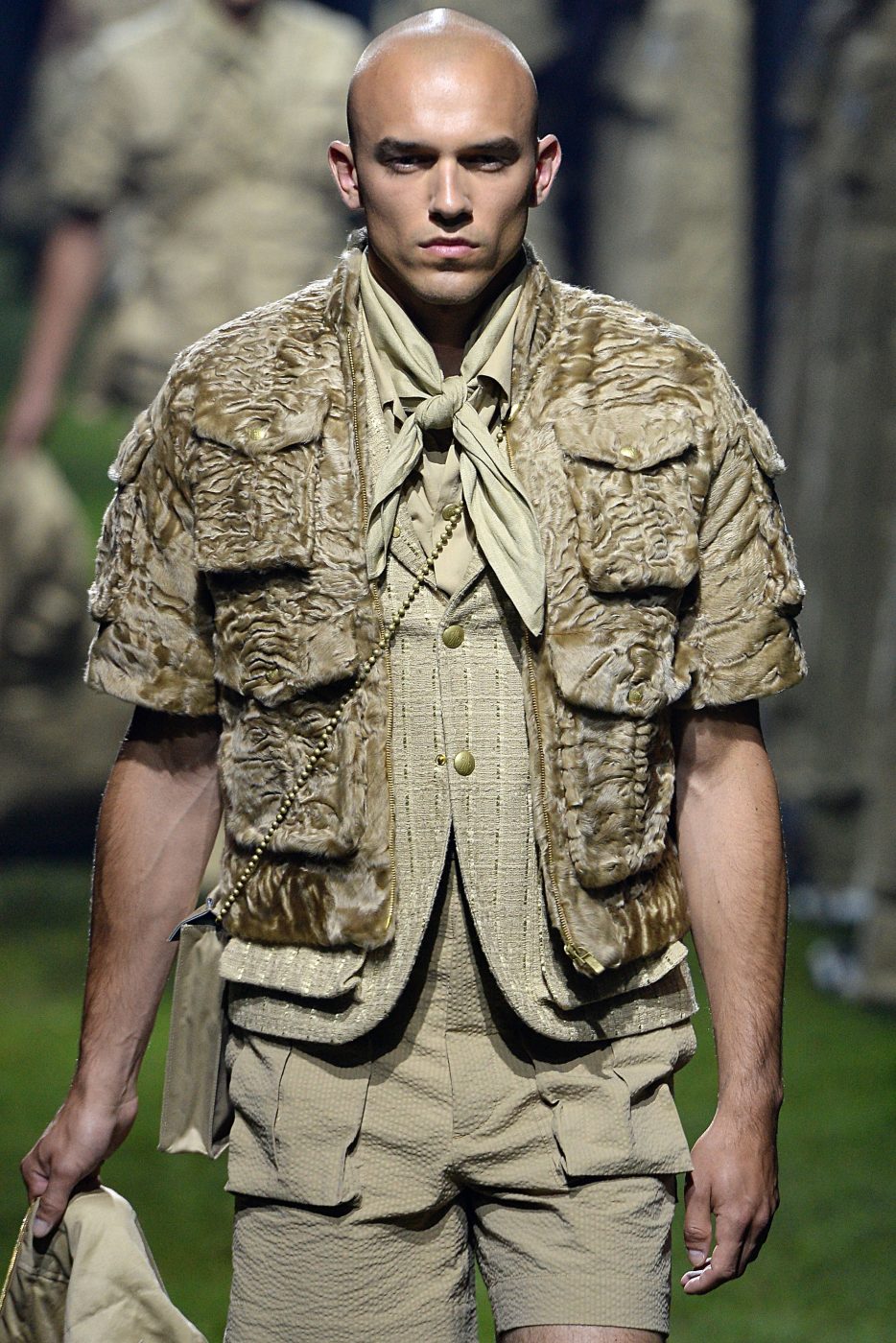 The AstroTurf runway said it all in Fendi's catwalk. These fur lovers forgot any reminiscence of their AW collection and decided to throw a pool party. If you paid pieces in this collection a bit of additional attention you would then realise their basic appearance bearded more than met the eye. Lets not forget that, after all, it was Lagerfeld who created the FF (Fun Fur) for Fendi. With this approach, the house has been able to work with beaver, fox, mink, weasel, sable and petit gris making them wearable and more accessible. You could tell there is a reason for them to be known for their love affair with fur. The hero of this catwalk was an oversized green furry coat worn over a simple shorts and shirt combo with green sliders. Poolside dressing cannot get more decadent.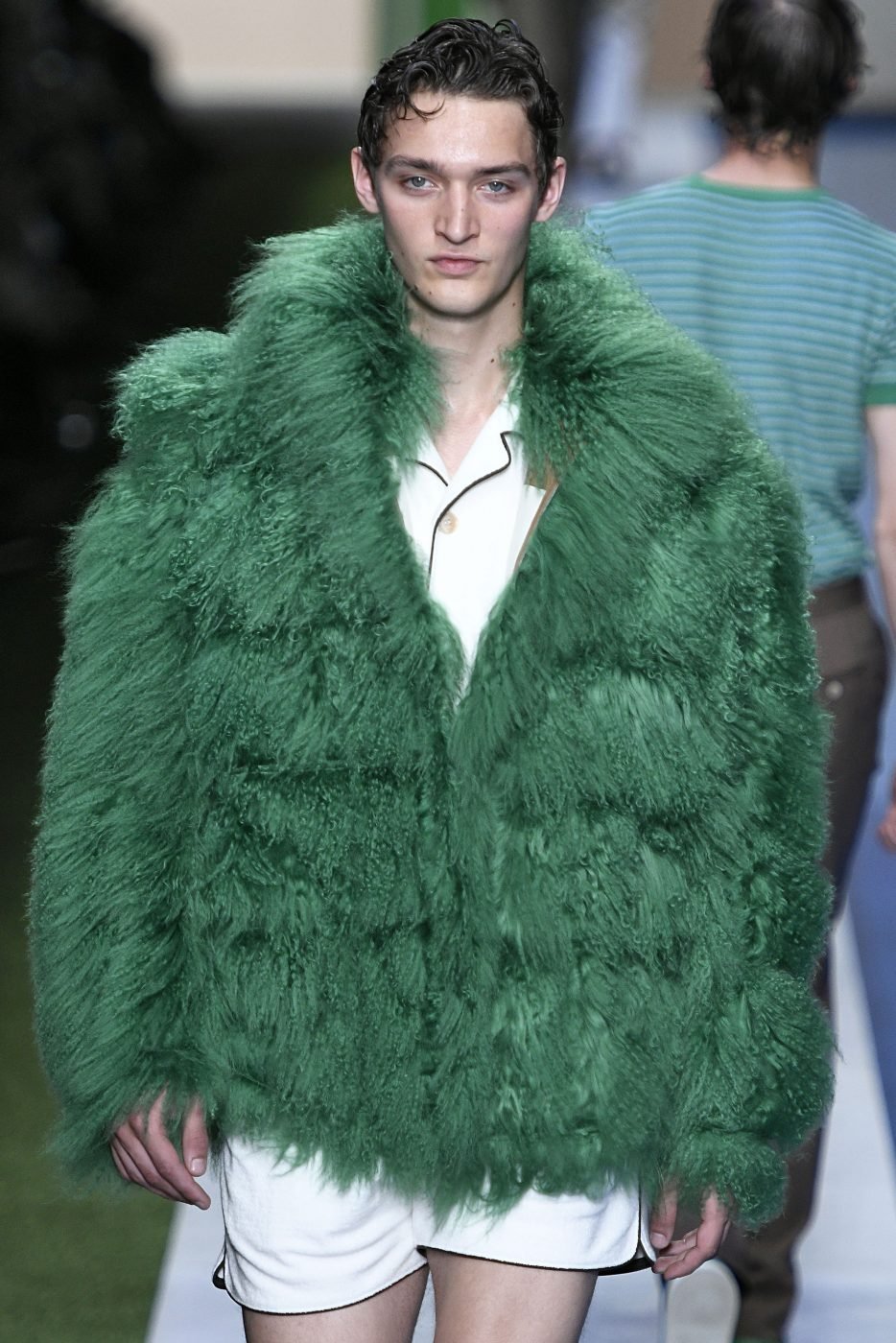 The next story was about Paolino Paperino in Italy (Donald Duck for us) and the inspiration Alessandro Michele got from this comic friend and his travels around the world. The result: clashing, aristocratic and populist combination with citric colour and corn flour blue. All this masterfully put together with the presence of the different countries Paolino visited. Sounds crazy but, Michele found the way to make the mixture to perfection and, as a result, Gucci's catwalk was luxurious as usual but not the same. Quirky and fun, the kimonos and smoking jackets were mixed with silk as well as innovative fur and embroidery applications. To put all this together sounded like a bit of an impossible task. It appears that this word does not exist for Michele and he managed to make his catwalk the most desirable of Milan.