Each year New York Fashion Week falls over Valentine's Day and as the day to celebrate love, it makes perfect sense to honour fashion. On days 3 and 4 of New York Fashion Week 2016 we saw designers being more experimental and innovative with fur.  More chances were taken with juxtapositions of materials, there was an integration of bold and surprising embellishments and different fur types were mixed to create interesting textures.
Here are some of our favourite designers that were innovative with fur over the Valentines Day weekend:
Herve Leger
The Herve Leger by Max Azria collection showed us Spandex band aid dresses with colourful patterned combinations, creating the right amount of artistic interpretations. The cut outs and car wash hem lines added an edgy interest and fur jackets were style toppers in this collection.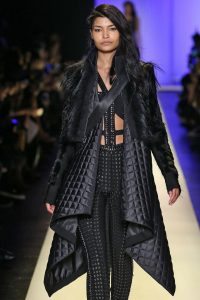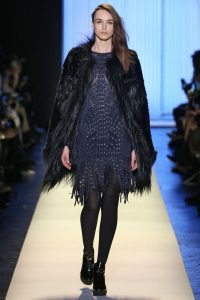 Son Jung Wan
Son Jung Wan collaborated with Kopenhagen Fur for a collection titled "Playing with Fashion", a fun combination of silky dresses and cropped fur jackets. The materials and mixing of fur types was bold and dramatic. The stencilled mink and intarsia lamb with patent leather showed true artistry.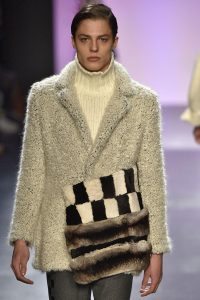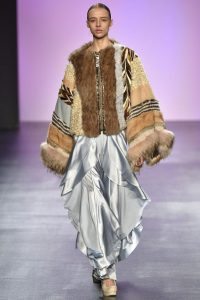 Derek Lam
Derek Lam's collection was carefully crafted with great separates, each created a stand-alone stance in its own way. Mr. Lam paid tribute to classic shapes with sharp tailoring and bold, clean graphics that kept this collection fresh and modern.