Swakara Board of Namibia: Member of the Month
Swakara Board of Namibia: Member of the Month
We have members in over 40 countries around the world who all do some amazing work: on promoting the fur trade, in improving animal welfare, environmental and employment standards and in the fashion and PR sectors too. It is important to us that we highlight the great work that our members do. This month we got in touch with the Swakara Board of Namibia and found out more about their recent activities as well as their favourite fashion trends.
Name of Member: Swakara Board of Namibia,
Location: Namibia (South Western part of Africa)
Website: www.swakara.net
Please tell us what you have been working on in the past year?
This past year we have done the following:
Revised the Rules and Regulations for the production of Swakara pelts and manufacturing of Swakara stunning apparatuses.
Also revised the Swakara Code of Practice
Country – wide mass testing of Swakara rams for the Brucella Ovis virus, which affects the fertility of Swakara rams especially
Value chain assessment for the adult Swakara sheep wool, a by-product of Swakara pelt production
Comments about fur use in Namibia:
Namibia is dominated by a very warm and dry climate, with winter temperatures rarely dropping very low. Namibia, also being a developing country with a very small population of just over 2 million people have a very low consumption of fur and mostly in the form os accessories.
Why is fur important in Namibian design/history/culture?
Fur production, rather than consumption is very important for the rural communities of Namibia, producing for almost 110 years and has become rooted in the people and culture of the culture of the country. Most of the Namibian infrastructure and development was funded, either directly or indirectly through income from fur production and it continues to be the lifeline of rural Namibia.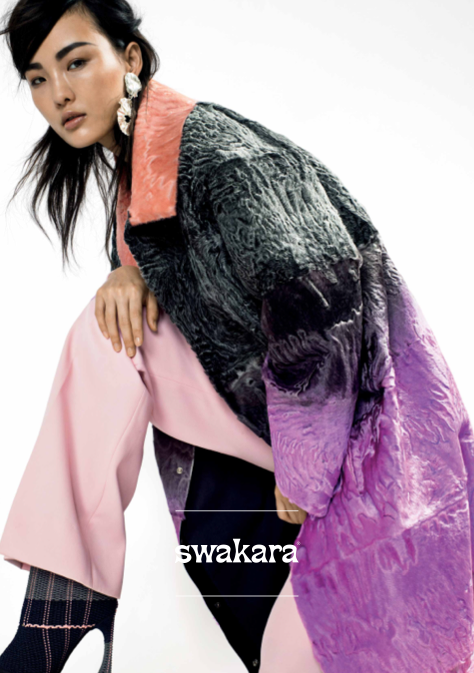 Is there any local young designer's who we should look out for?
The Swakara Board hosts a Namibian young designer's competition every second year, with the local winner then put forward to the REMIX competition. Most of the Swakara Board's promotion is however, done with the assistance of Kopenhagen Fu. The Swakara Board engages various upcoming designers, for instance, the designer Mr. Yutao Wang, assisted by Danish master furriers from KICK (Copenhagen Centre for Creativity, a subdivision of Kopenhagen Fur) will design a small Swakara collection of five pieces which will be shown for the first times at the Beijing Fashion Week.
This collection will then also be presented at the Hong Kong International Fur Fair 2017 at the Swakara stand.