The 5.5 KM2Amazon rainforest and its tributaries meander through Peru, Bolivia, Venezuela, Colombia, Ecuador and Brazil before meeting the Atlantic Ocean on the east coast of South America. Known as "The Lungs" of planet Earth, the Amazon absorbs 2 billion tons of CO2 each year, approximately 5% of annual emissions making it a vital environmental neutraliser doing much to prevent the rising damaging effects of climate change. However, while deforestation has continued to destroy the Amazon basin over the last century, the recent apocalyptic wildfires devastating the rainforest, turning much of the plush jungle rich in wildlife and bush biodiversity to ash, has captivated the world's attention.
According to NASA, the fires engulfing the Amazon can be seen from space. Environmental organisations have blamed the blazing fires on cattle ranchers who lit the flames to clear the forest to utilize the land. This is challenged by Brazils Environmental Minister Richardo Salles who tweeted that the fires were caused by dry weather, wind and heat – the same conditions that sparked wildfires earlier this year in Australia and California – thus deeming the fires a result of the growing threat of climate change. However, this view is challenged by climate change deniers, including US President Donald Trump, who would have the world believe the fires are a natural part of Earths warming and cooling cycle, of which, according to them, we are experiencing a warming period. However, for most, the facts are indisputable – human impact – directly or indirectly – is reaping havoc on the environment.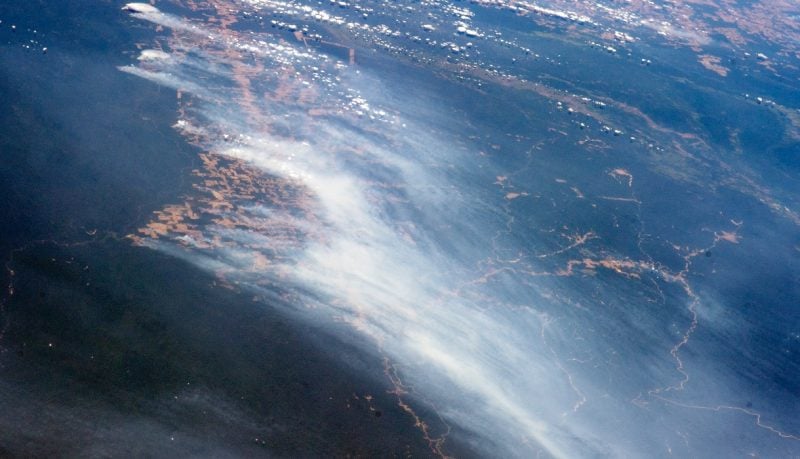 A range of polluting industries are inextricably linked to climate change, increasing the risk of wildfires. But this isn't something new. In fact, the only difference now is what has previously passed-by largely undetected – the singular industries perpetuating the risk of wildfires – including the fashion industry – are being held accountable. Fashion is the globes second largest polluting industry and it has never been more heavily invested in synthetic materials than it is today. On the contrary, designers are celebrated and decorated with accolades for their use of plastics over less environmentally damaging natural materials, yet, the fashion industry, with its famous designers and models continue to post their despair at the wildfire on social media with the hashtag: SaveTheAmazon. Nonetheless, while famous faces drawing attention to the Amazon crisis is a welcomed start, much like the mass produced "Save the rainforest" T-shirts from the 80s, they do little to curb fashions detrimental environmental effects.
Many brands within the fashion industry have adopted the role as environmental guardians with regards to Amazon wildfires, however, this self-appointed position is ironic since many of these fashion brands that have created the demand-supply surplus of crude-oil deriving fabrics. The undeniable fact is: fast fashion and luxury brands who create collections using nylon, polyester and a range of polymers are responsible for the over-production of synthetics making them the most widely used plastics in the world. However, while large sways of the public are connecting the dots between fast fashion, cheap labour and environmental damage, British fast fashion etailer Pretty Little Thing was hailed for its progressive step in fashion after hosting their inaugural fashion show during New York Fashion Week Spring Summer 2020 this September.
Founder and CEO Umar Kamani announced the show on his Instagram stating: "This is a dream come true for me. A big step for the brand where we aim to bring diversity, inclusivity and affordability to fashion week."However, while Kamani aims to bring affordability to fashion week, he also brings a range of negative attributes including throw-away culture. Fashion brands, which have thus far been able to successfully avoid environmental scrutiny, are finally being confronted with rising consumer and regulatory pressure to improve their carbon footprint and put the planet before profits.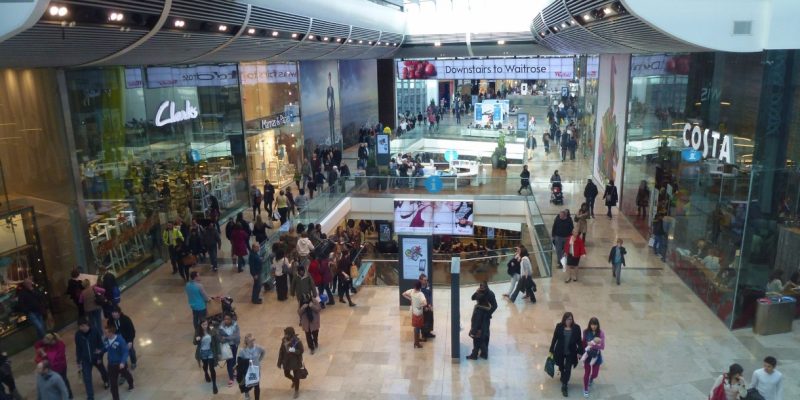 Thus, the fashion industry and in particular fast fashion brands bringing affordability to fashion week flies in the face of Scientists in the Brazilian Amazon who stated since January 2019, a record 41,000 fires have been documented. That's more than 4,500 fires each month decimating a football field size patch of rainforest every minute. Not only does this threaten Earth's and humankinds very existence, but a study by the United Nations concluded that the fashion industry is accountable for 10% of all greenhouse gas emissions and 20% of all water waste. Therefore, it comes as no surprise that world leading fashion groups would come together to help fight the fires.
Along with a combined 20 million dollars pledged from the worlds G7 leaders, leading luxury goods conglomerate LVHM pledged 10 million euros to combat the fires. While 10 million dollars is a huge sum, it pales in comparison to the colossal 200 million euros LVMH donated to help re-build Notre Dame after a fire destroyed much of the historic and cultural icon. Nonetheless, the Amazon rainforest is considered by many to be one of the world's greatest natural wonders and no matter how much fashion brands contribute to relief efforts, currently there are many more brands thriving of the wasteful consumerism to save it. Time has come for the fashion industry to take stock of their role in these environmental crises and make fundamental changes.
Therefore, it was welcomed news that following the initiative of French president Emmanuel Macron, 32 high fashion and high street fashion labels have signed a "fashion pact" to do more in the name of sustainability. But, while action has been pledged, a concrete collective has not yet come to fruition. The Amazon fires have confronted the world with the devastating affects that polluting industries have. Plastic fashion contributes the most to the fashion industries emissions with endless landfills full of leaking chemicals, water pollution, and greenhouse gasses throughout the entire supply chain from production to being discarded. But how can fashion brands respond? Well, one route would be creating more less well-made clothes from natural materials at a time when consumers demand more variety and affordable clothing. Another would be trading untraceable synthetic clothing for well-sourced biodegradable fabrics with transparent supply chains. These are big changes. But if the crisis in the Amazon does one thing, I hope it wakes the world up to the true cost of synthetic fashion.