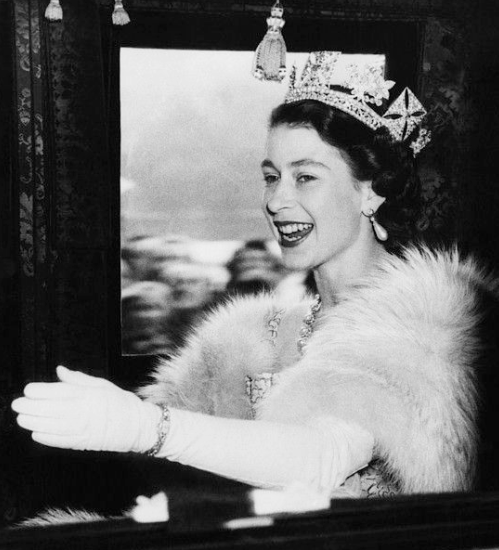 If you are to type in 'Queen Elizabeth in fur' online, you'd find a tonne of images of Her Majesty the Queen in luxurious fur that dominated her wardrobe as early as the 1940's all the way to the 2000's. With each look more remarkable than the other, there is no denying that the Queen has had many stand-out fashion moments. It has recently been confirmed by a Buckingham Palace spokesperson, that "as new outfits are designed for the Queen, any fur used will be fake" but that this "would only concern new garments and that the Queen would continue to wear the existing pieces in her wardrobe made with fur." (Telegraph). In response to this, CEO of the British Fur Trade Association, Giles Roca, expressed that he was "very pleased" that the Queen would continue to wear fur. "Her Majesty has not gone fur-free," he added. "She will wear her own vintage fur and she will of course wear ceremonial furs which play a hugely important part in the lifeblood of this country." There have been a tremendous amount of iconic style looks that the Queen has graced us with over the years, and will no doubt be saying goodbye to. We look at those moments in pictures.
1939 – Since the young ages, Queen Elizabeth (right) has been sporting fur. How chic does she look at such a young age? The heavenly white long fur coat foretells the tone for a lifetime worth of striking moments in fur for Her Majesty.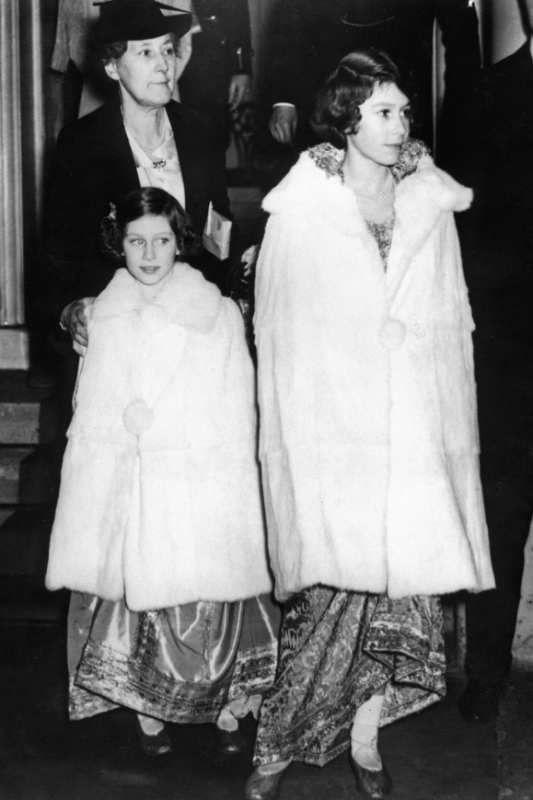 2. 1947 – Fast forward eight years, and this Queen has blossomed into a regal fashion icon. With her snowy white stole swinging on one arm, photographers were definitely capturing the beginning of a love story between Her Majesty and fur.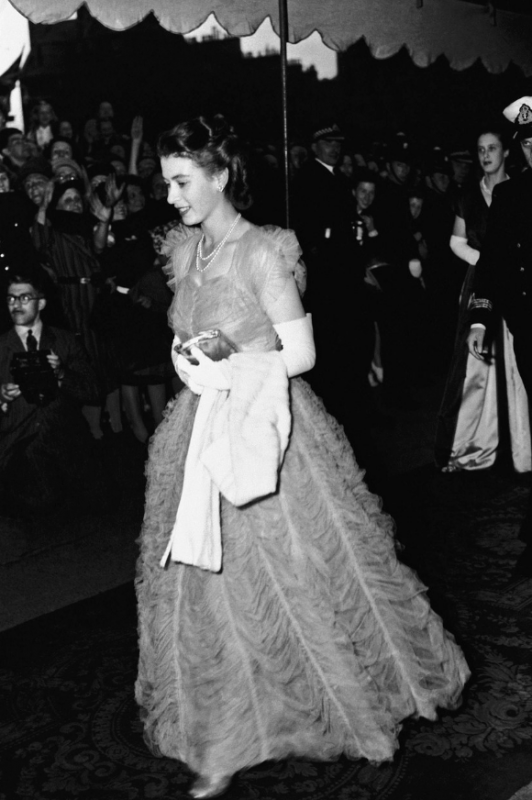 3. 1952 – Wherever Queen Elizabeth was, fur would follow. One year before her official coronation, Her Majesty had her, as I would call it, fur 'safety blanket,' embracing her aesthetic look of royalty, accompanying her lengthy gown.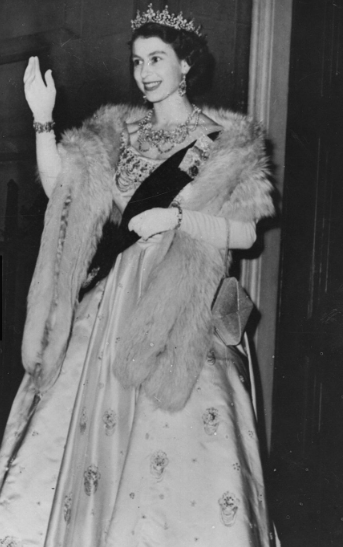 4. 1956 vs 1960 – The Queen illustrates that time doesn't mean a thing when it comes to fashion. Proving that fur is a timeless classic, that can be worn for years on end, Her Majesty undeniably knows how to style the same fur coat with years in between.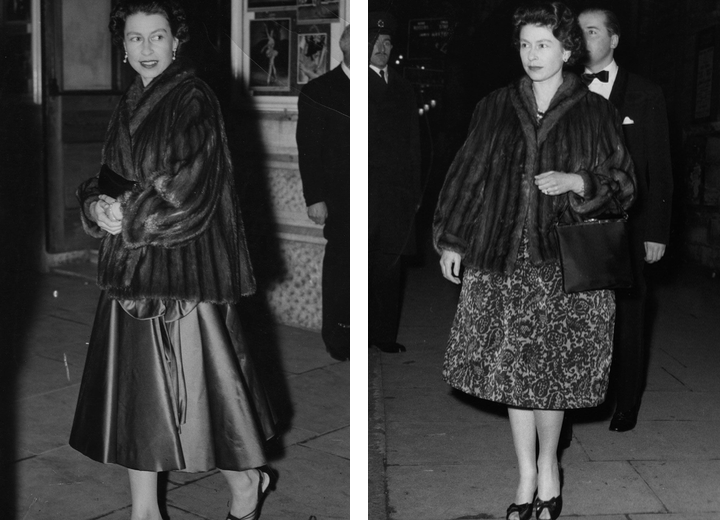 5. 1958 – Queen Elizabeth and her daughter, Princess Anne took on a similar silhouette both opting for a fur accessory. Her Majesty complemented the single-breasted coat with a flamboyant fur leopard print scarf wrapped around blissfully, which burst to the centre of attention amongst a blur blasé.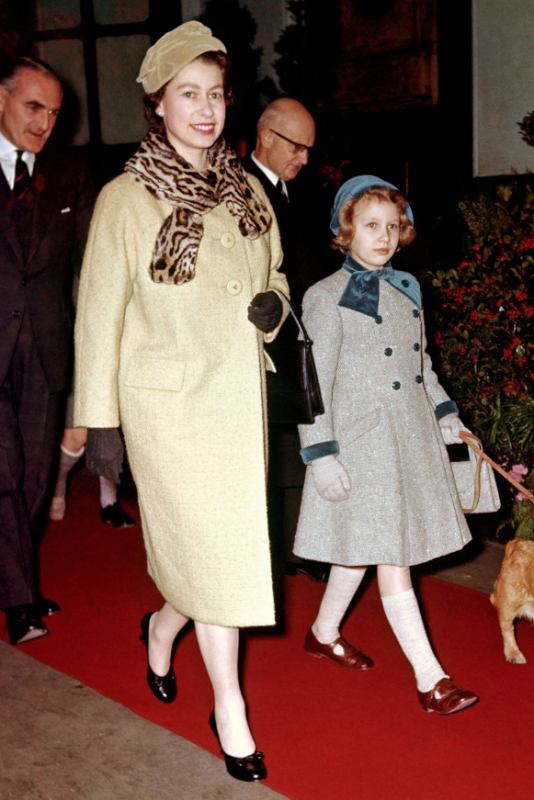 6. 1965 – The Queen stunned with an array of iridescent jewels and a cream fur wrap, looking ever so noble. The neutral tone of Her Majesty's fur accessory balanced out the glistening hues that reflected across the room from her jewels, levelling out a subtle but imperial appearance.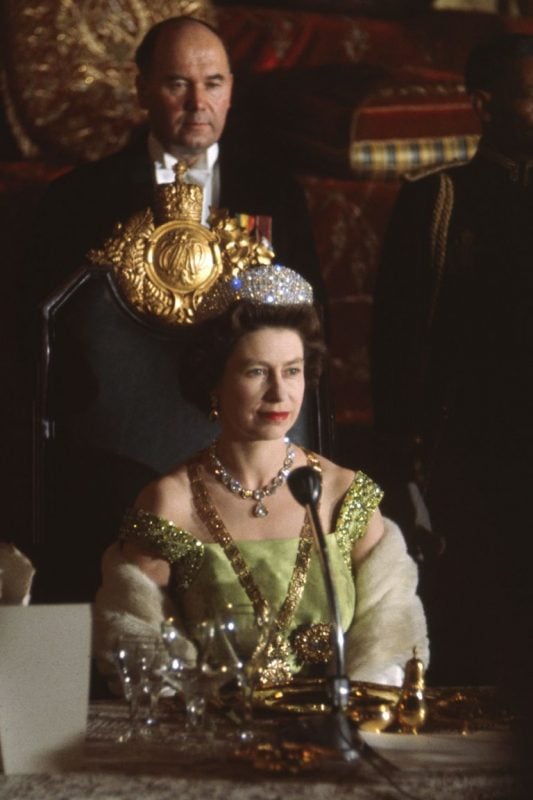 7. 1970 – Queen Elizabeth undoubtedly made sure that fur was worn for any excursion that she participated in. Fur trim on the hood and cuffs of her sporty coat made for a voguish yet snug choice of attire.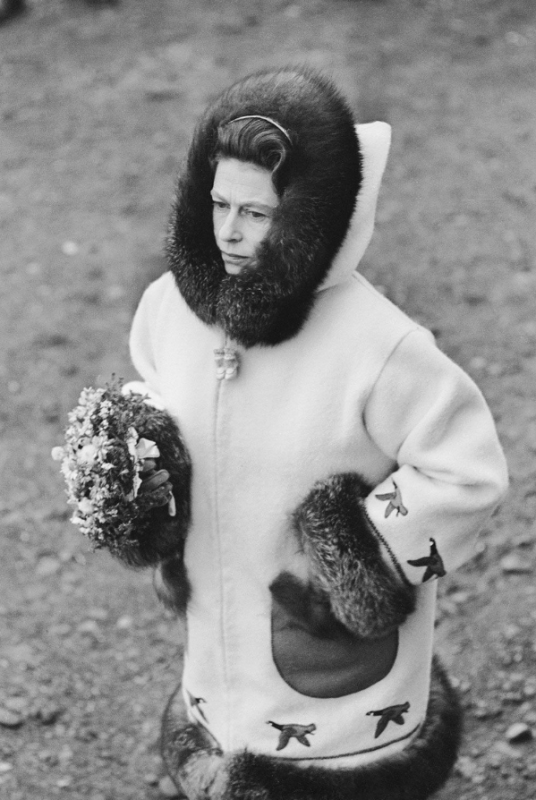 8. 2008 – A magical vision in December. Wearing fur and cashmere, Her Majesty shows a white winter marvel for the opening of Parliament.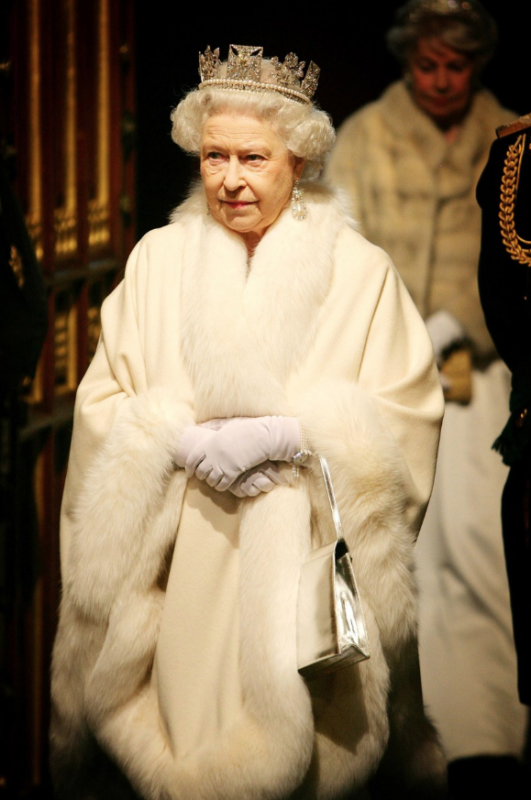 9. 2013 – After a number of years of wearing fur, in 2013, the Queen opted for a burnt orange single-breasted coat paired with a black fur pillbox hat, together with fur-trimmed gloves. With such a stark difference in colours, the furry accessories certainly created a panache juxtaposition between the ensemble.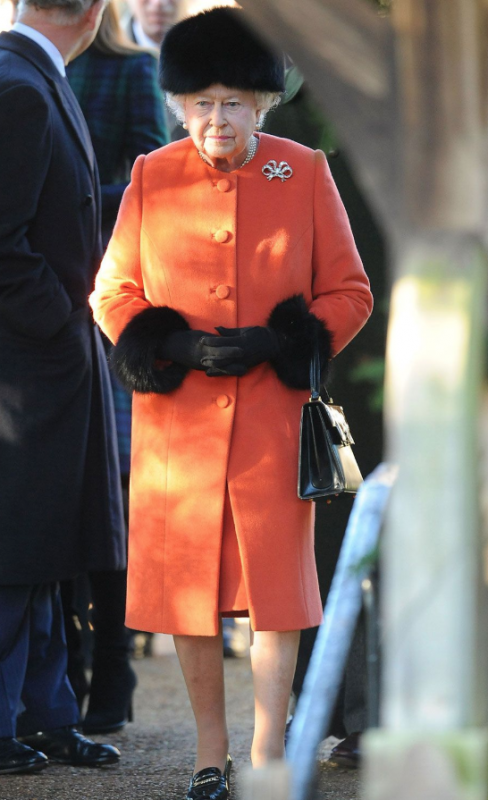 10. 2018 – A Queen in fur, literally. A look through the years of Her Majesty in fur has proven that she has loved and will always cherish the material that carried her through-out significant moments in her life. The future looks set to be as stylish as ever, as Her Majesty will undoubtedly not be left short of fur coats, stoles and accessories upon her new adventure of wearing only vintage furs. We are looking forward to seeing how she will recreate her momentous classics.