Luxury is no longer about status, opulence, and wealth. In today's world the meaning of luxury has been elevated to its modern stance; qualitative, durable, sustainable, unique but also transparent and certified through its supply chain.
Natural fur is inherently part of that movement. It is Long lasting, natural, biodegradable, and can be transformed through its lifetime and handed down.
And now with Furmark, the global certification system for natural fur, it is also certified transparently through its supply chain. The very definition of a modern luxurious material.
This campaign features a special curated collection of sustainable fur from Furmark certified brands. It showcases the finest pieces in a beautiful range of pastel hues, perfect for transitioning and brightening the gloomy winter seasons.
Learn more at furmark.com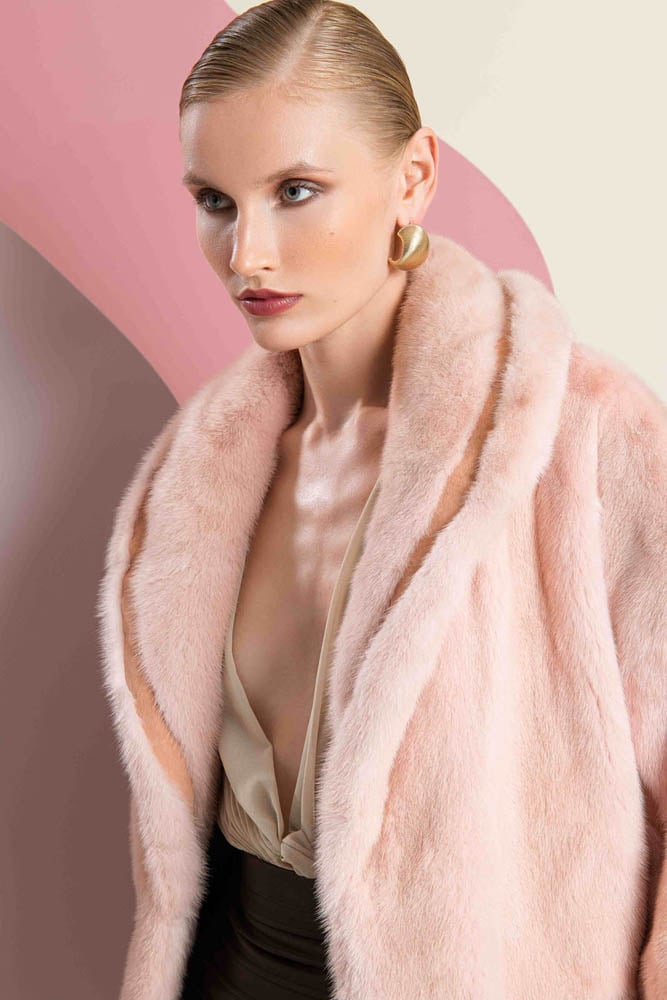 Nude pink pastel mink coat by Numero Otto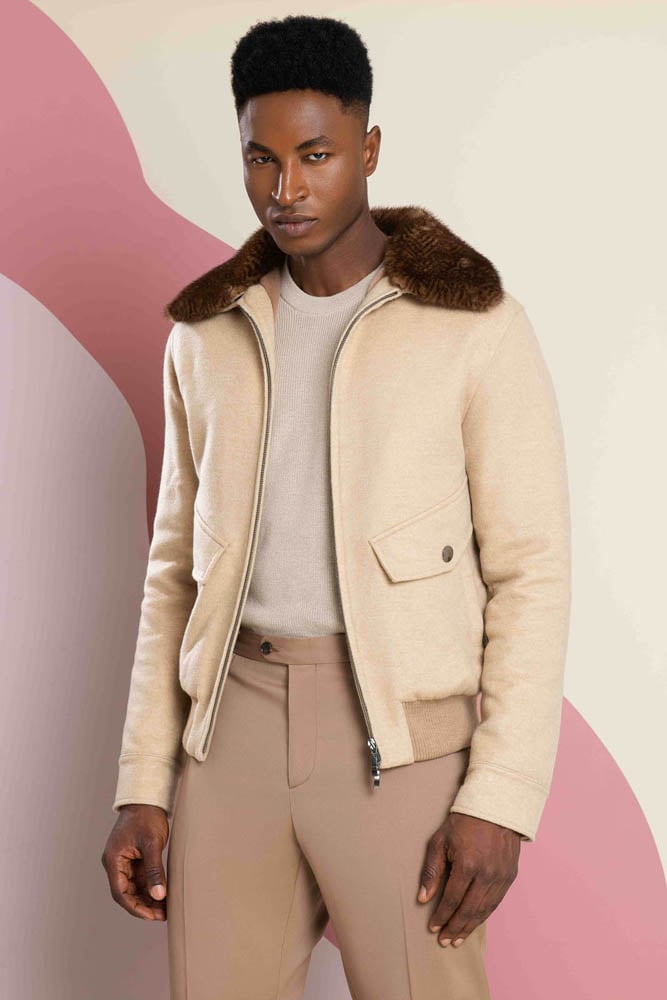 Loro Piana cashmere bomber jacket with printed detachable mink collar. Made in Italy by Fabio Gavazzi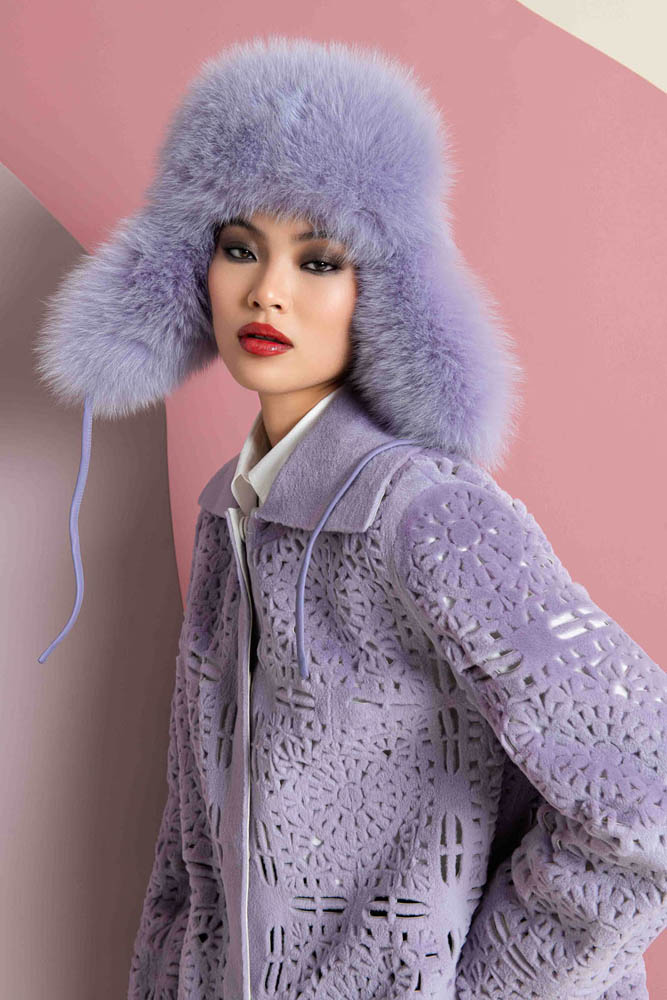 Sheared mink trapper hat cut out in crochet design with shadow fox trim by Saga Furs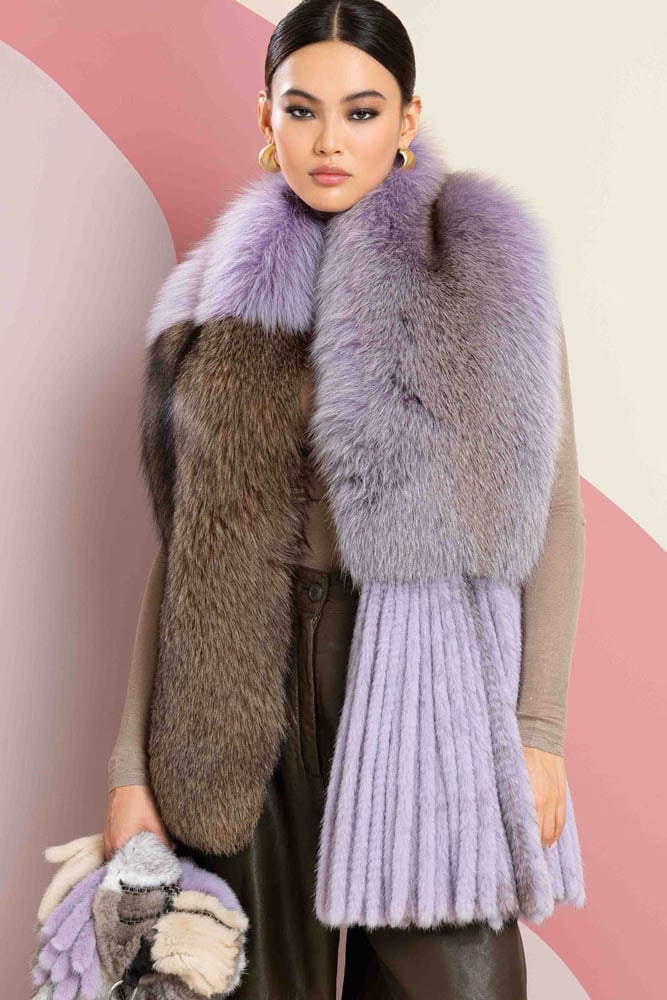 Fox scarf with detachable mink fringes by Saga Furs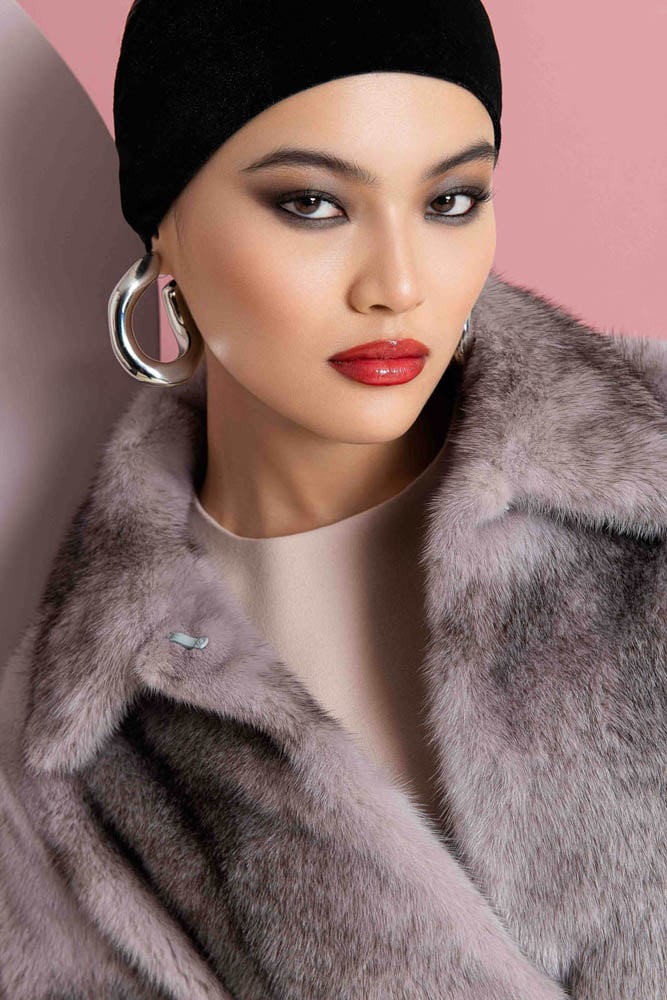 Lilac Blackcross Mink Jacket – "Lucrezia" by HEVA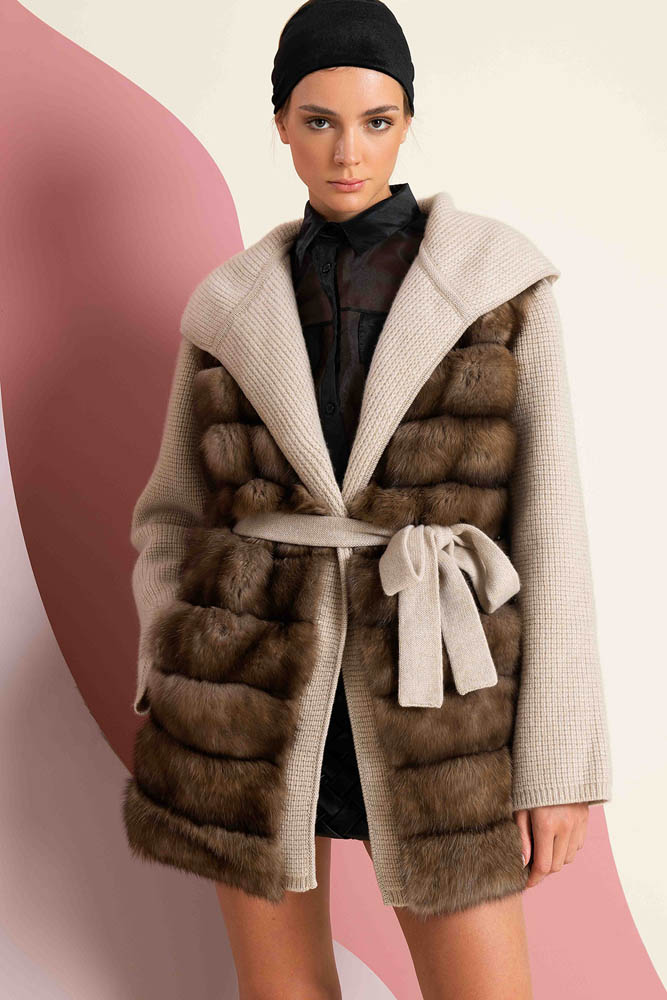 Cashmere Wool & Sable Coat – "Chantal" by HEVA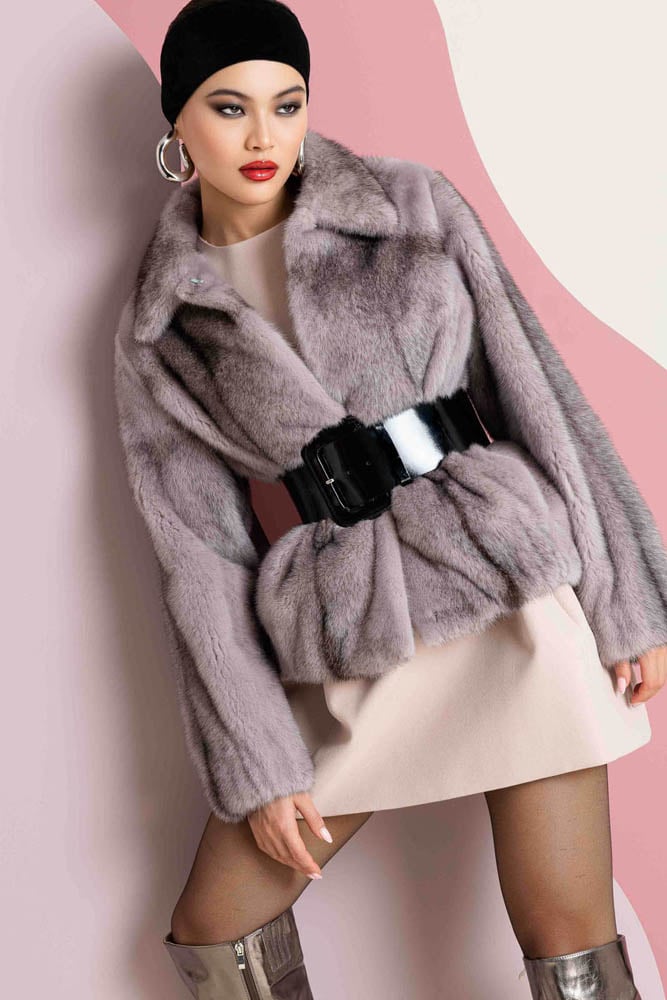 Lilac Blackcross Mink Jacket – "Lucrezia" by HEVA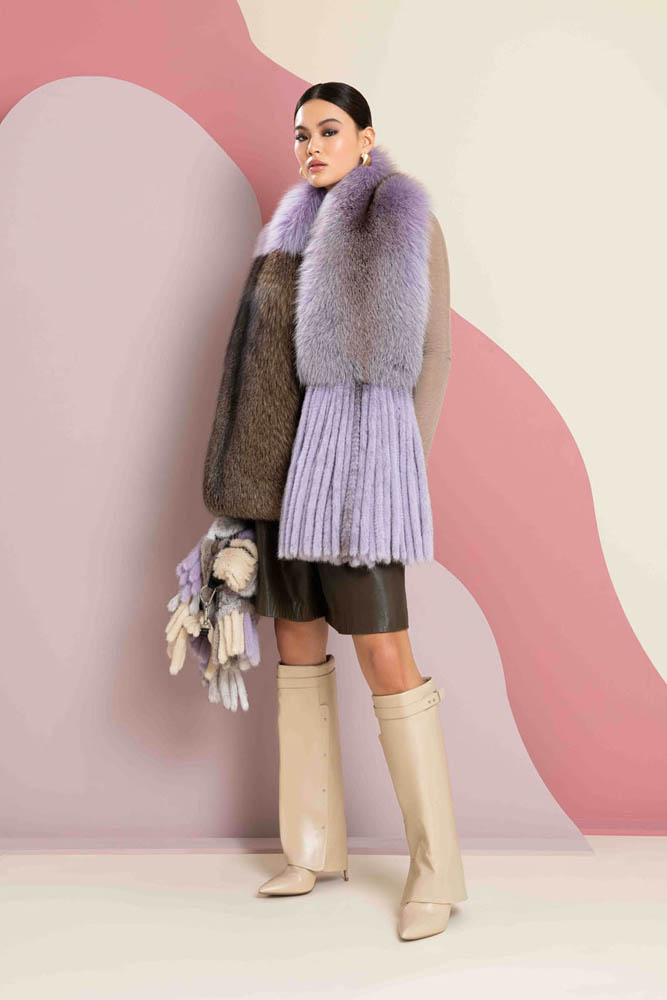 Woven mink bag with patchwork design and mink fringes strap by Saga Furs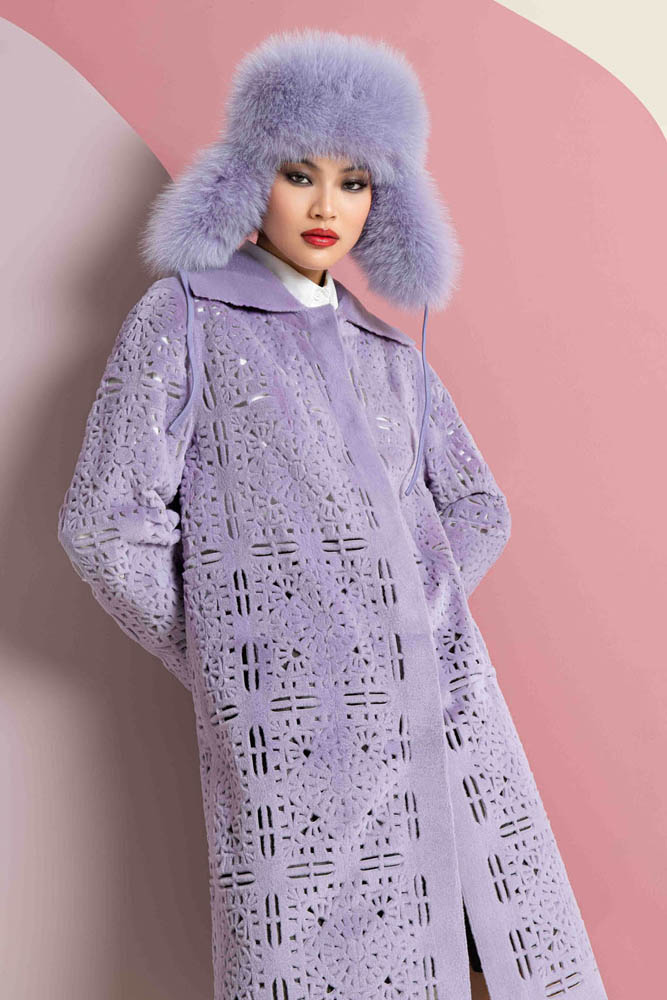 Sheared mink trapper hat cut out in crochet design with shadow fox trim by Saga Furs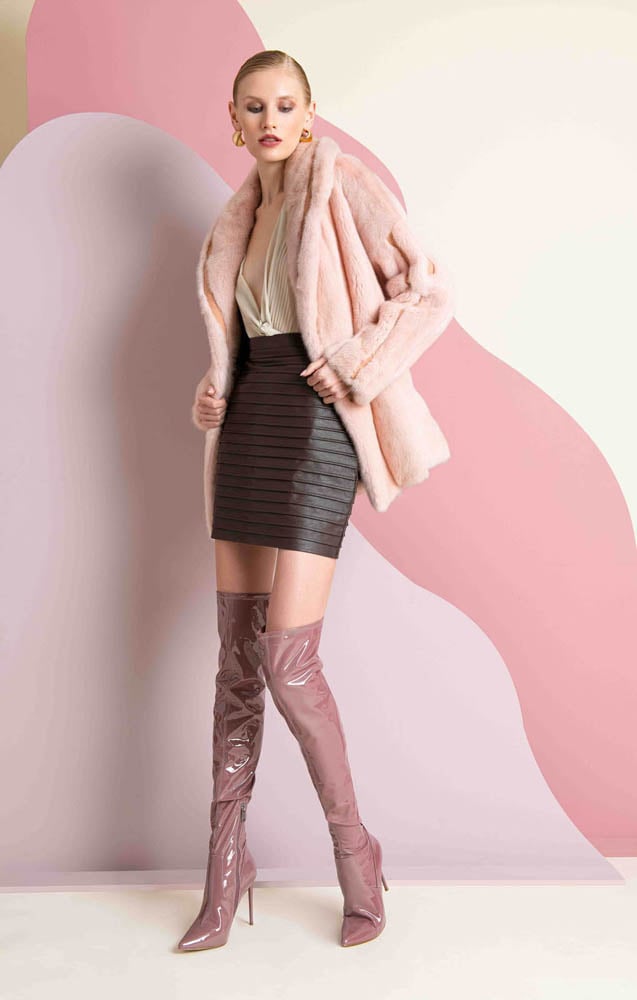 Nude pink pastel mink coat by Numero Otto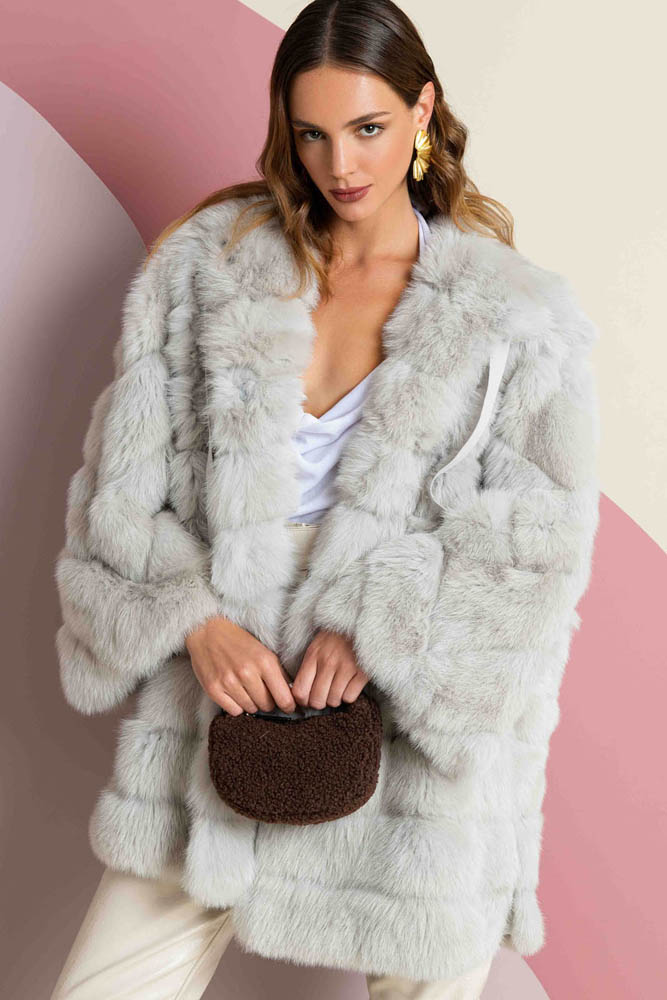 Ice Russian Sable Garment, by Tosato1928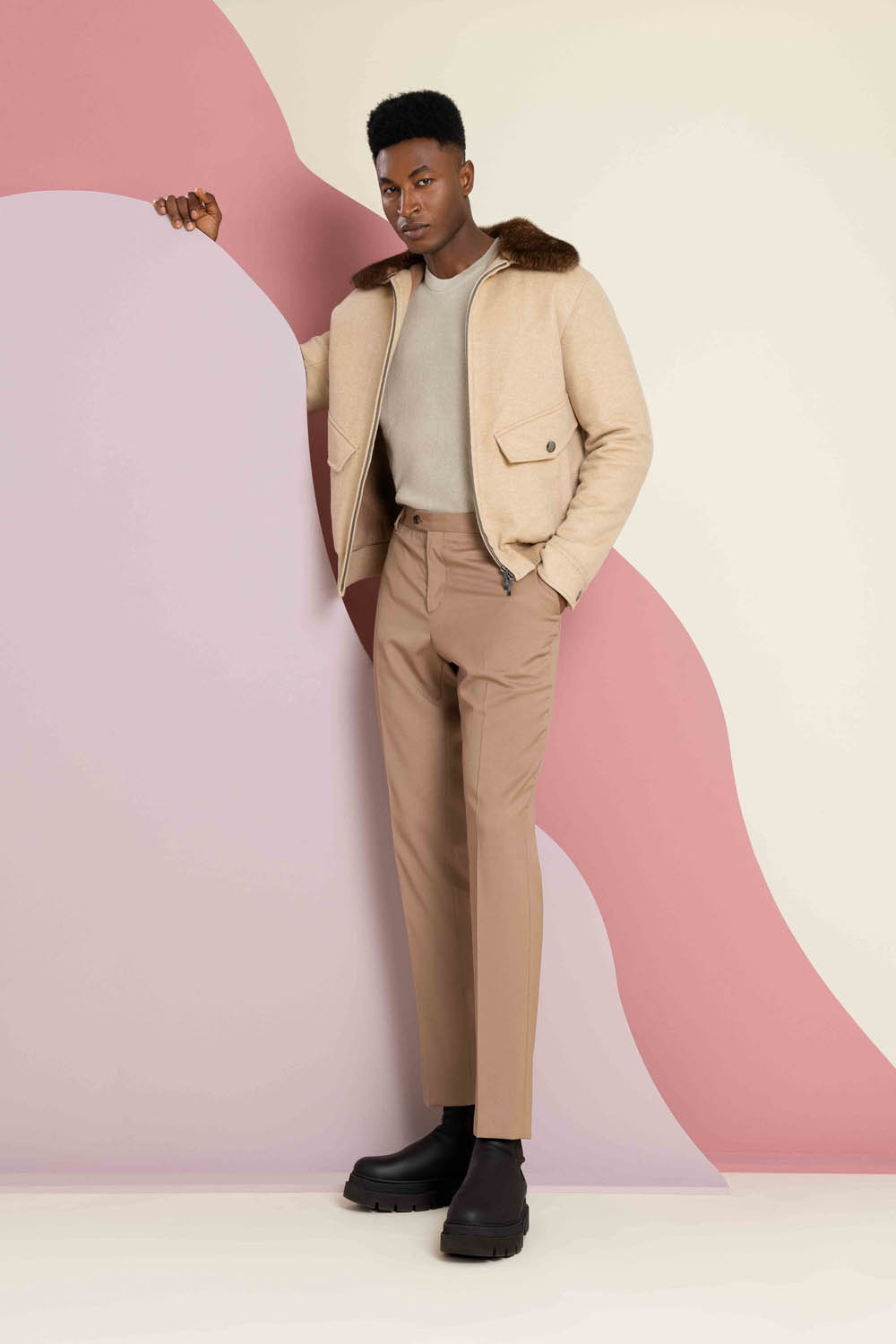 Loro Piana cashmere bomber jacket with printed detachable mink collar. Made in Italy by Fabio Gavazzi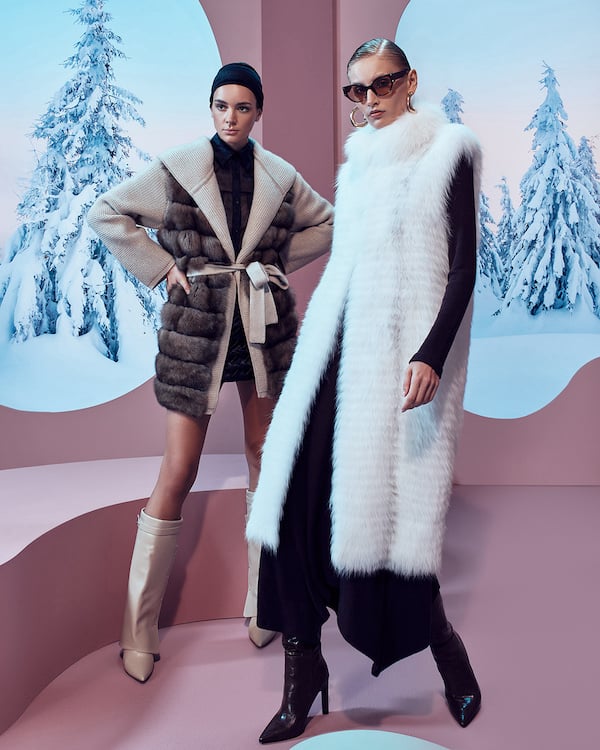 FROM LEFT TO RIGHT:
Cashmere Wool & Sable Coat – "Chantal" by HEVA.
A fox vest that makes you feel special with its lightness and excellent craftsmanship, by Punto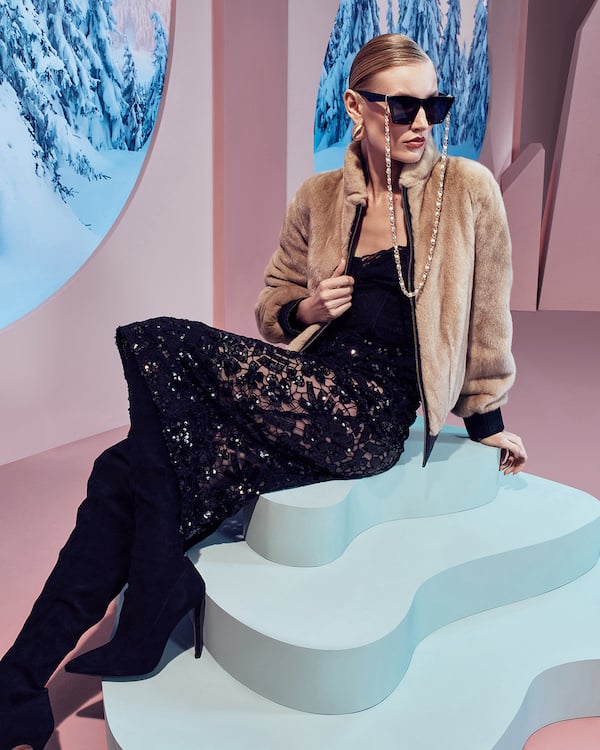 Palomino mink modern cropped jacket with black ribbed leather detailing on waist, zipper, and sleeve, made by Manakas Frankfurt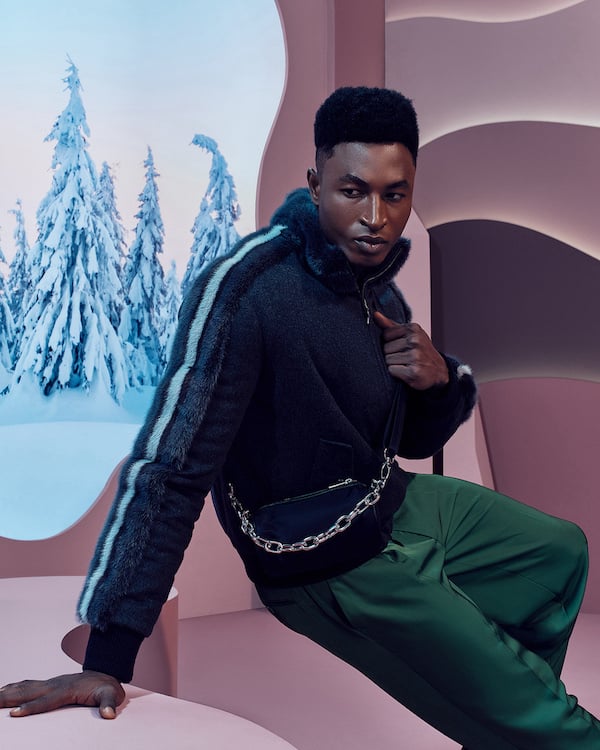 Loro Piana cashmere bomber jacket with mink details on the sleeves. Made in Italy by Fabio Gavazzi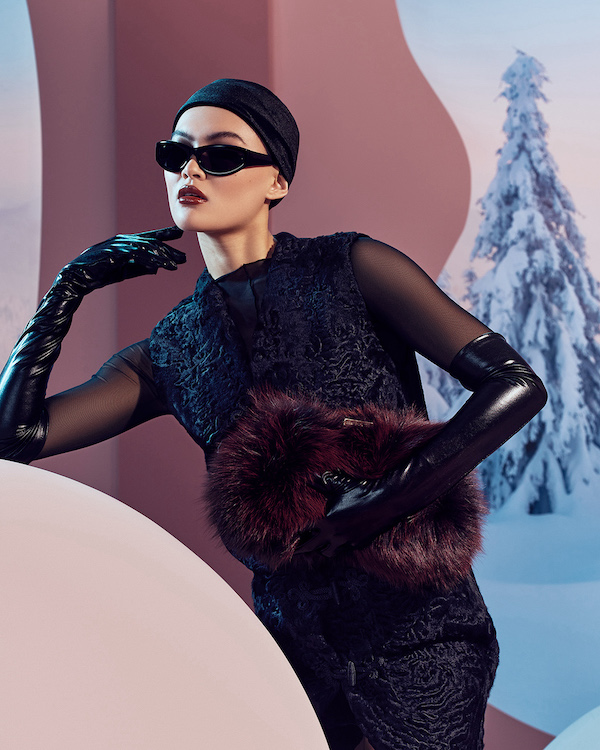 Burgundy fox clutch by Numero Otto
A fox vest that makes you feel special with its lightness and excellent craftsmanship, by Punto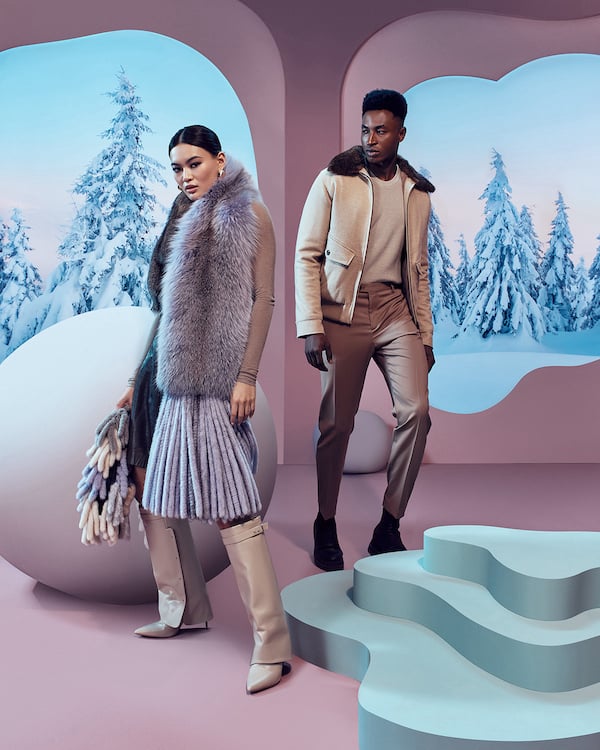 FROM LEFT TO RIGHT:
Fox scarf with detachable mink fringes by Saga Furs.
Loro Piana cashmere bomber jacket with printed detachable mink collar. Made in Italy by Fabio Gavazzi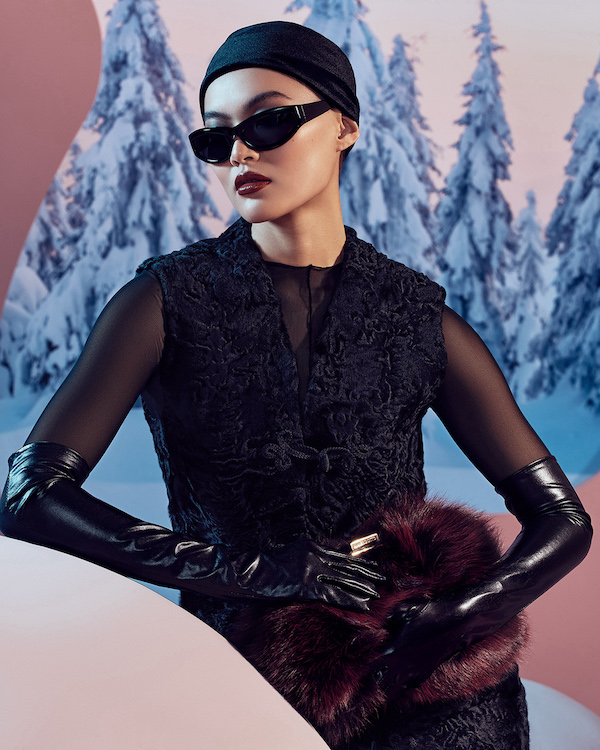 Astrakan Swakara vest dress made by Ramón Ezkerra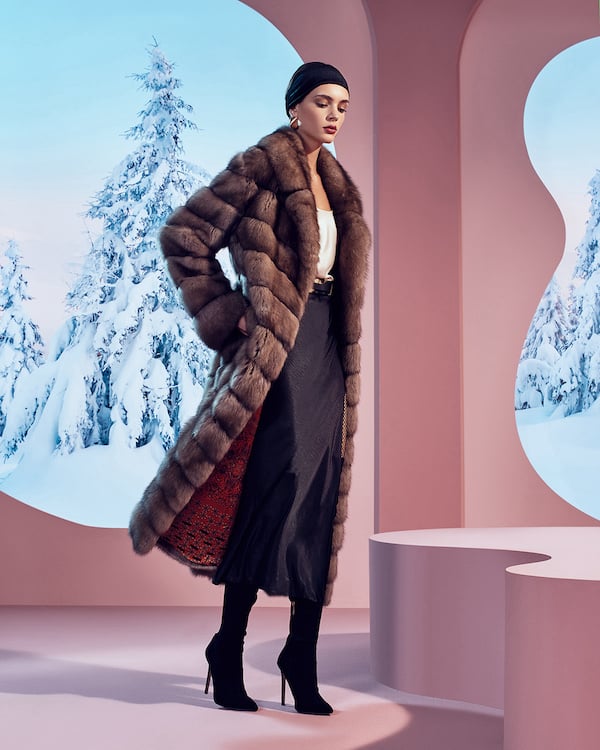 Full-length statement sable coat, with adjustable hidden straps around the waist and inner 100% silk lining, made by Manakas Frankfurt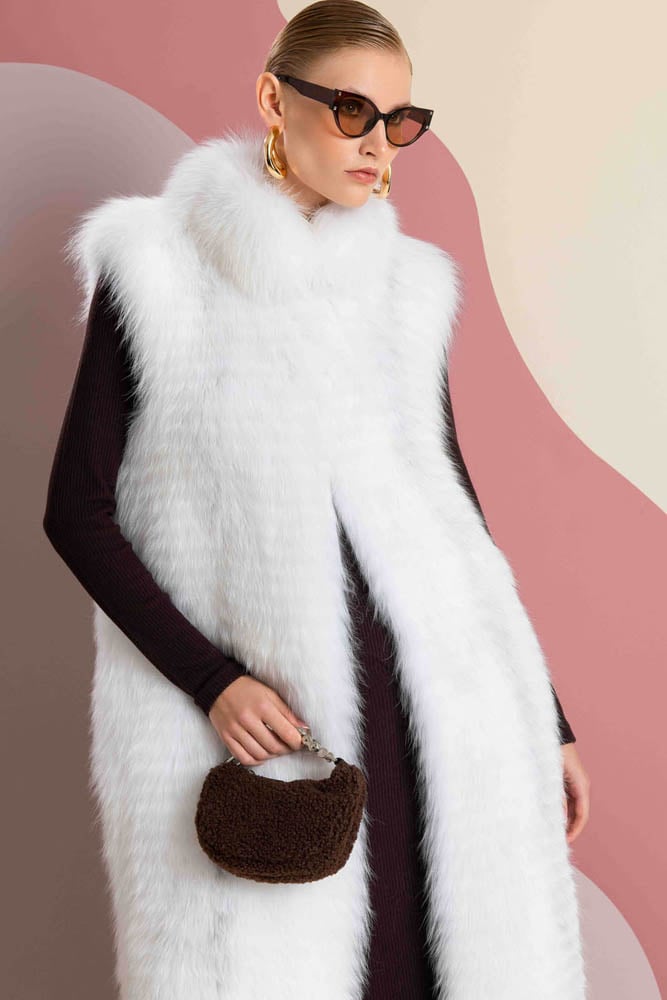 A fox vest that makes you feel special with its lightness and excellent craftsmanship, by Punto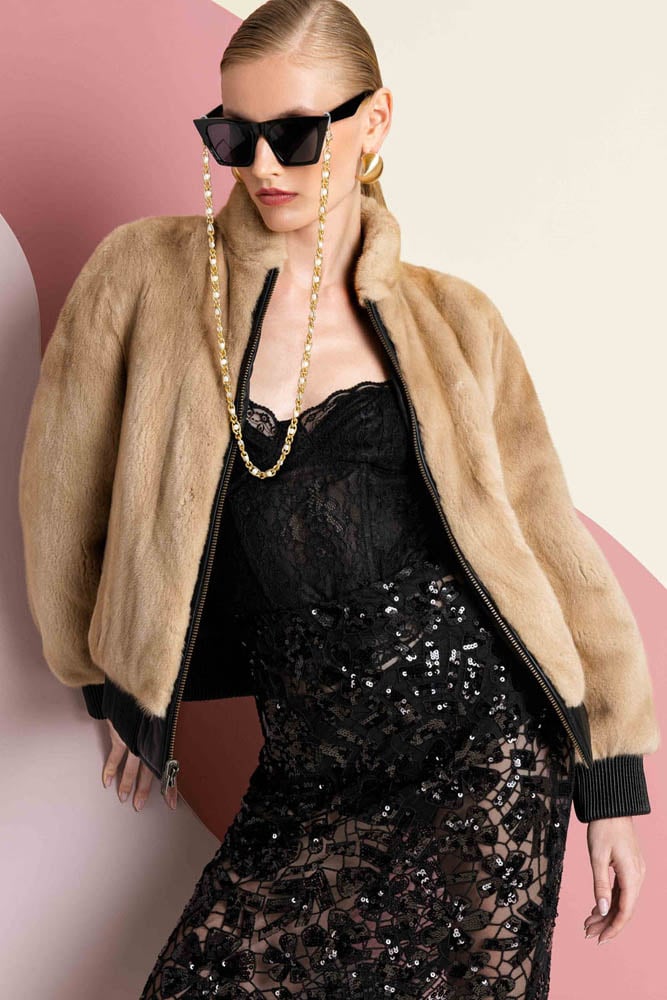 Palomino mink modern cropped jacket with black ribbed leather detailing on waist, zipper, and sleeve, made by Manakas Frankfurt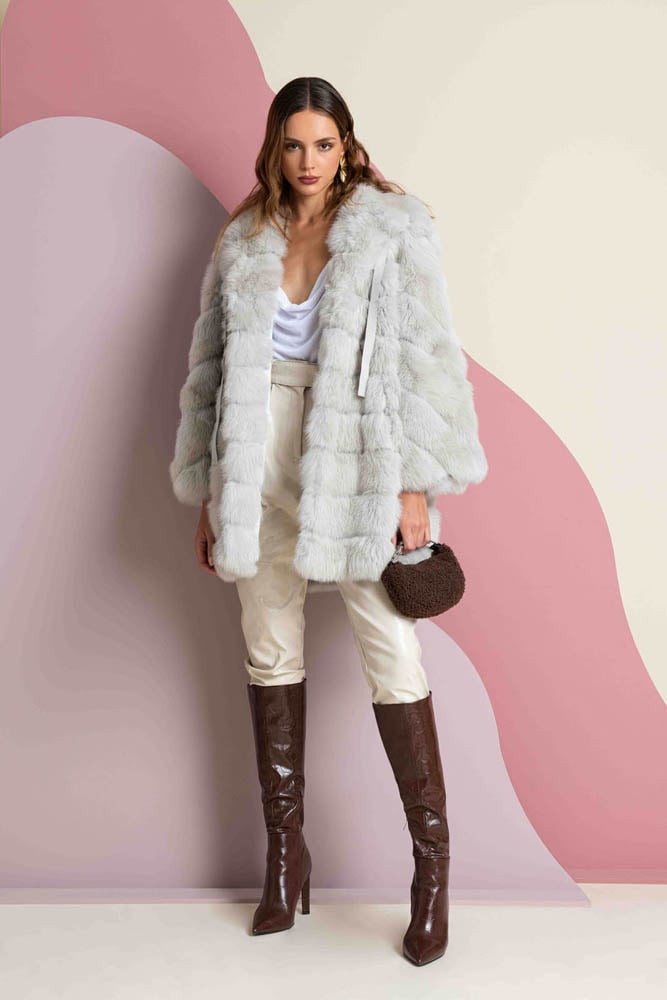 Ice Russian Sable Garment, by Tosato1928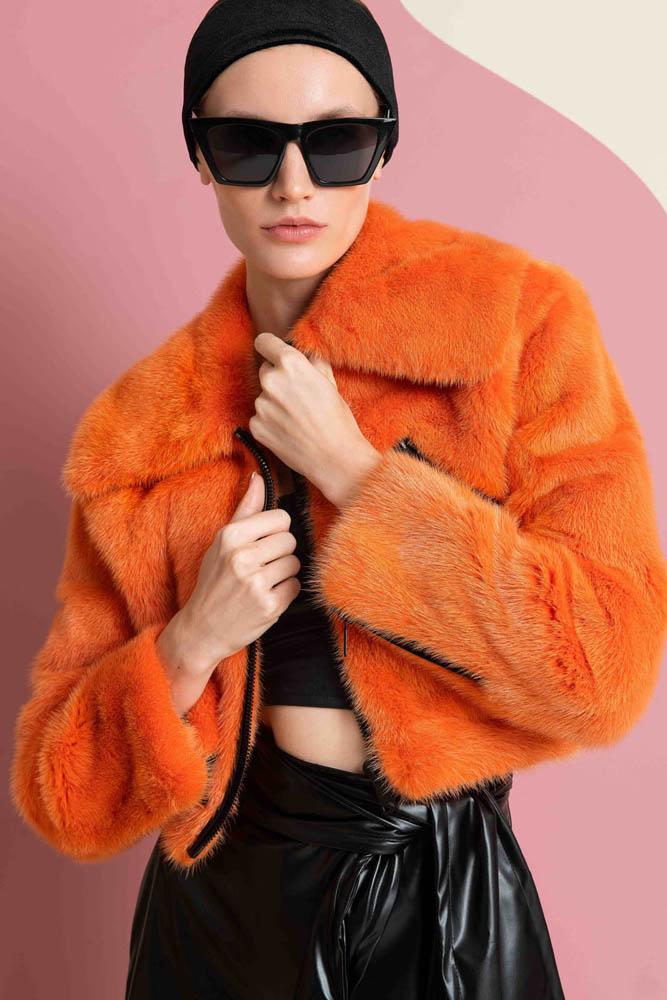 Modern mink biker jacket with black zip detailing by Numero Otto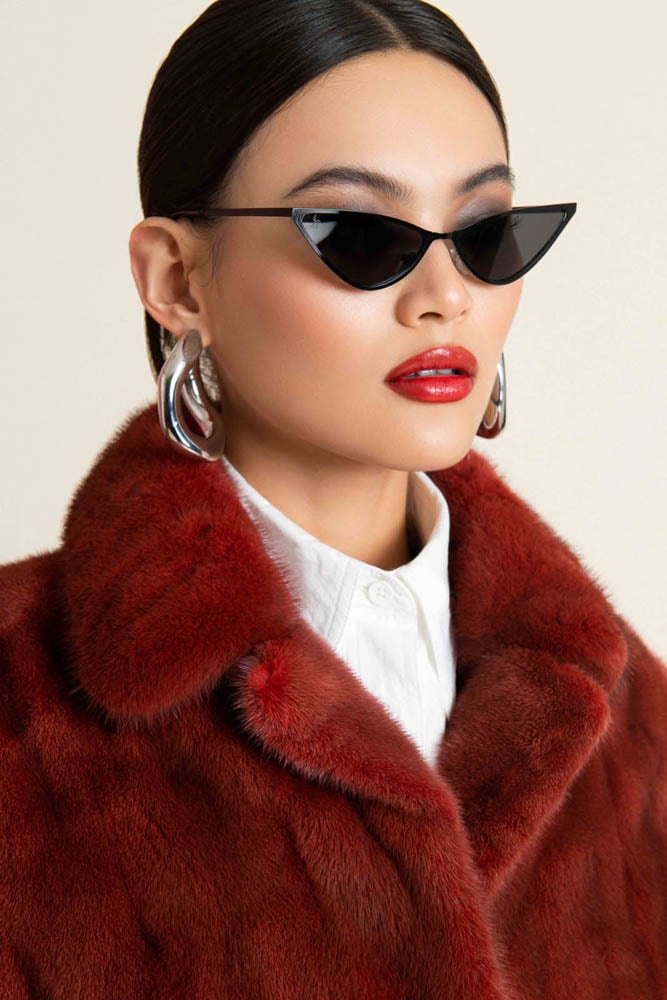 Burgundy Mink Vest, by Tosato1928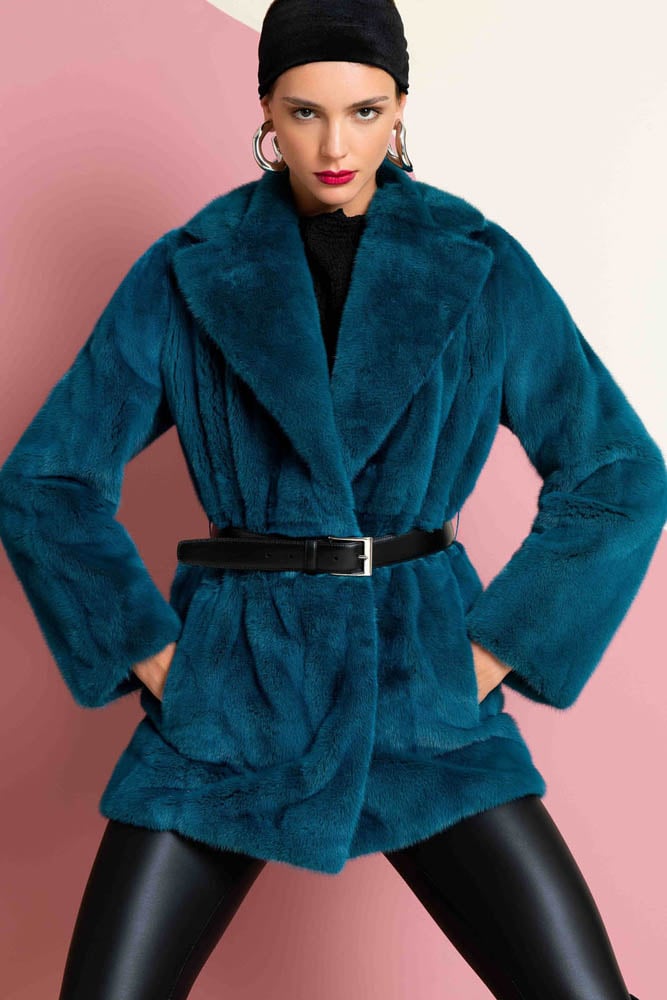 Mink coat in blue zircon color leather belt at waist. Made in Italy by Fabio Gavazzi
Palomino mink modern cropped jacket with black ribbed leather detailing on waist, zipper, and sleeve, made by Manakas Frankfurt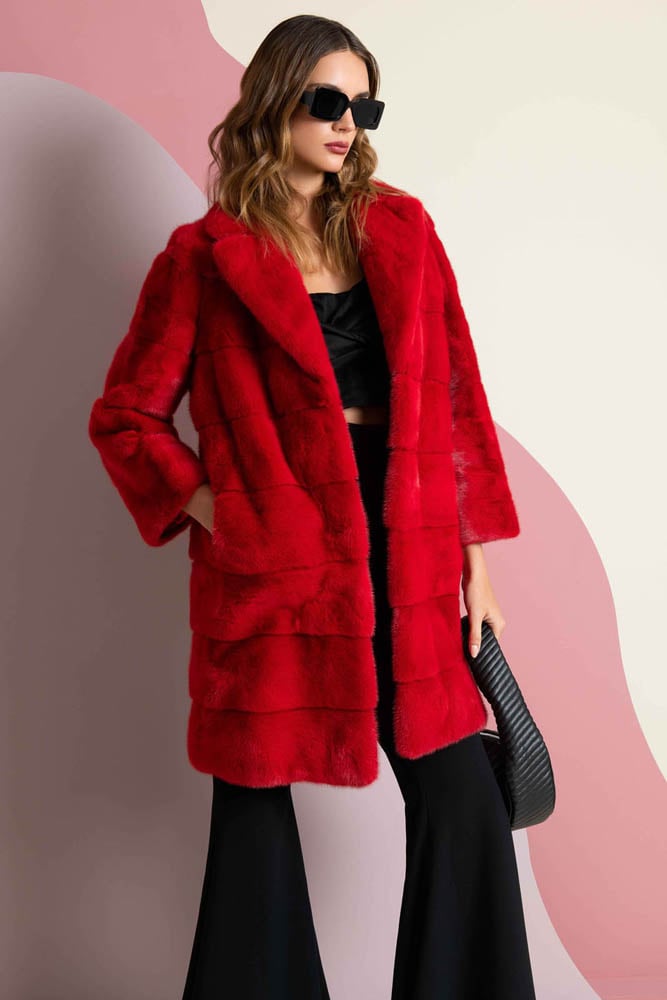 Mink coat in Sumatra red color. Made in Italy by Fabio Gavazzi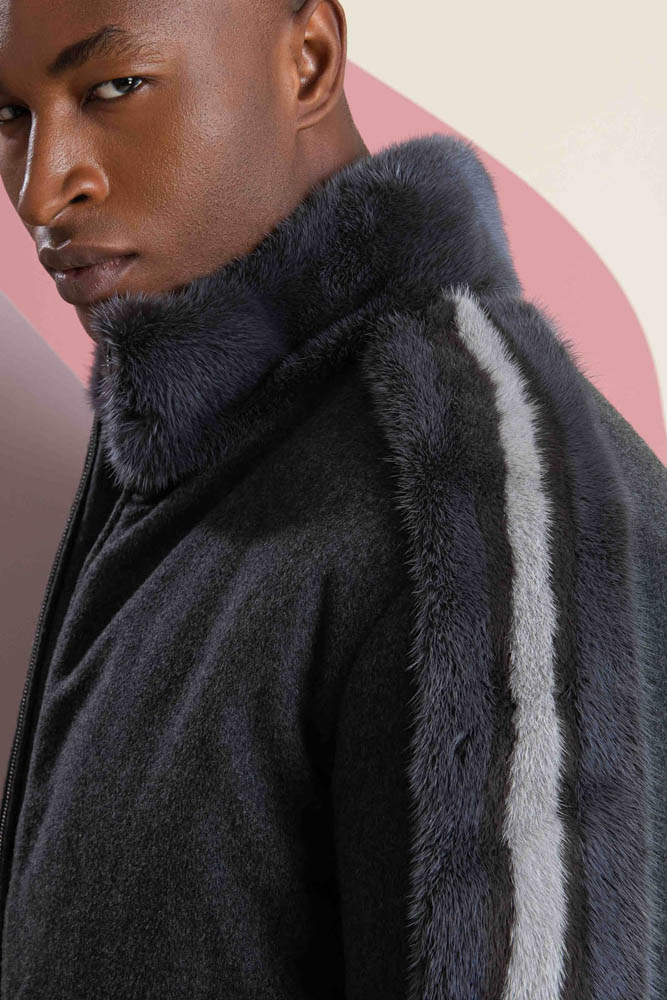 Loro Piana cashmere bomber jacket with mink details on the sleeves. Made in Italy by Fabio Gavazzi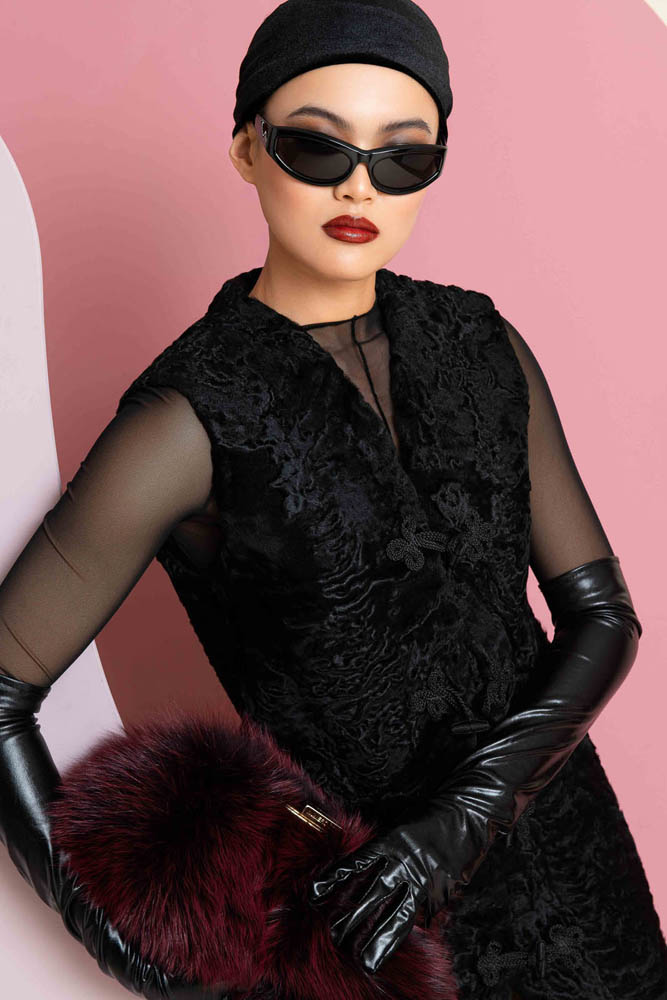 Astrakan Swakara vest dress made by Ramón Ezkerra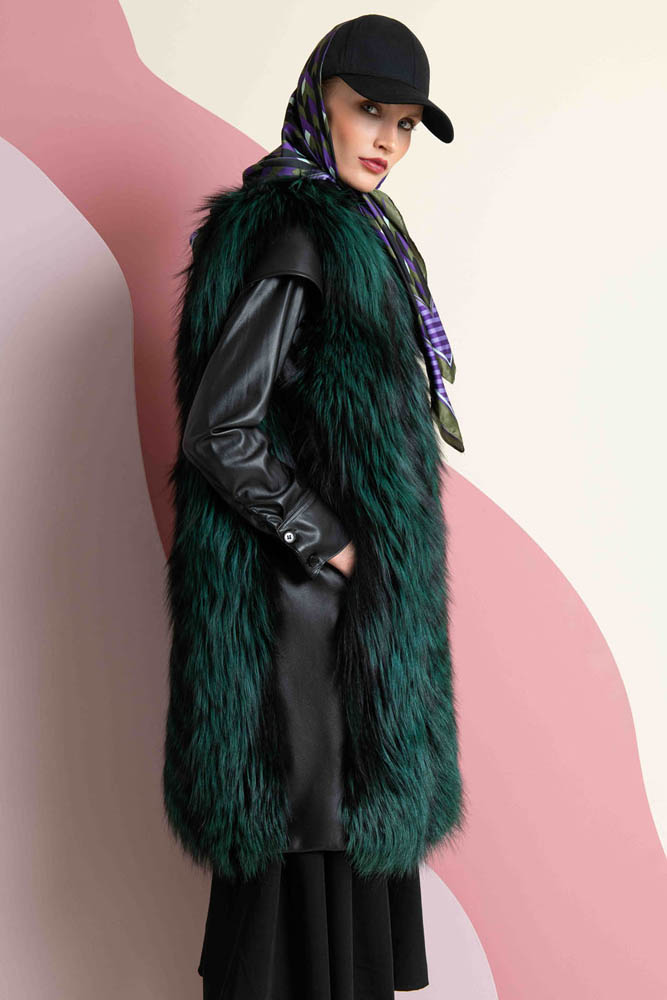 Silver fox vest dyed in dark green color with black leather details on collar, sides and short sleeves made by Peletería Gabriel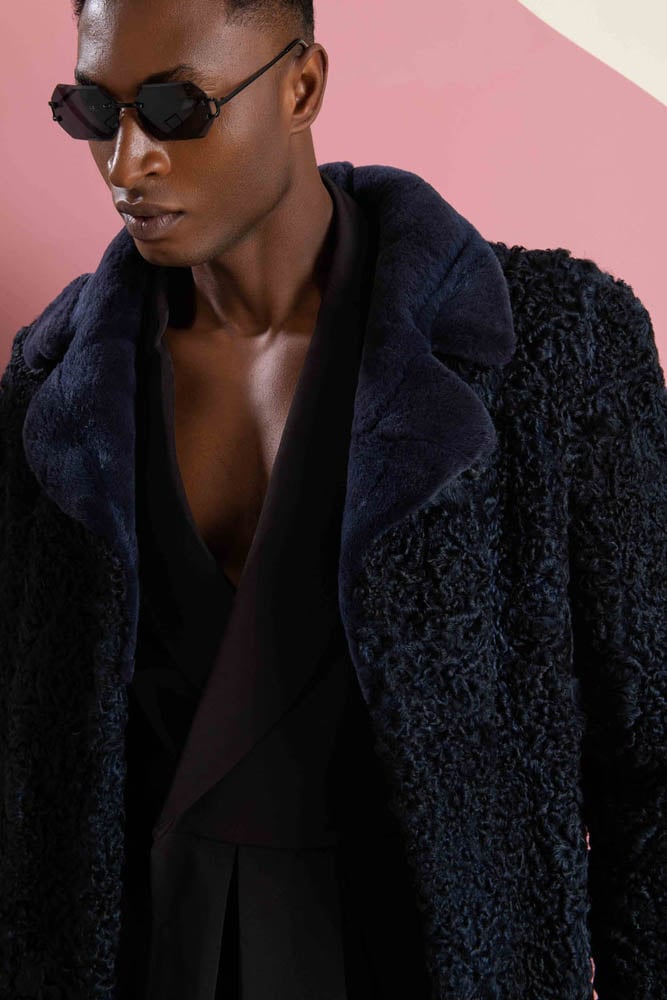 Blue Astrakan man's coat with mink collar made by Ramón Ezkerra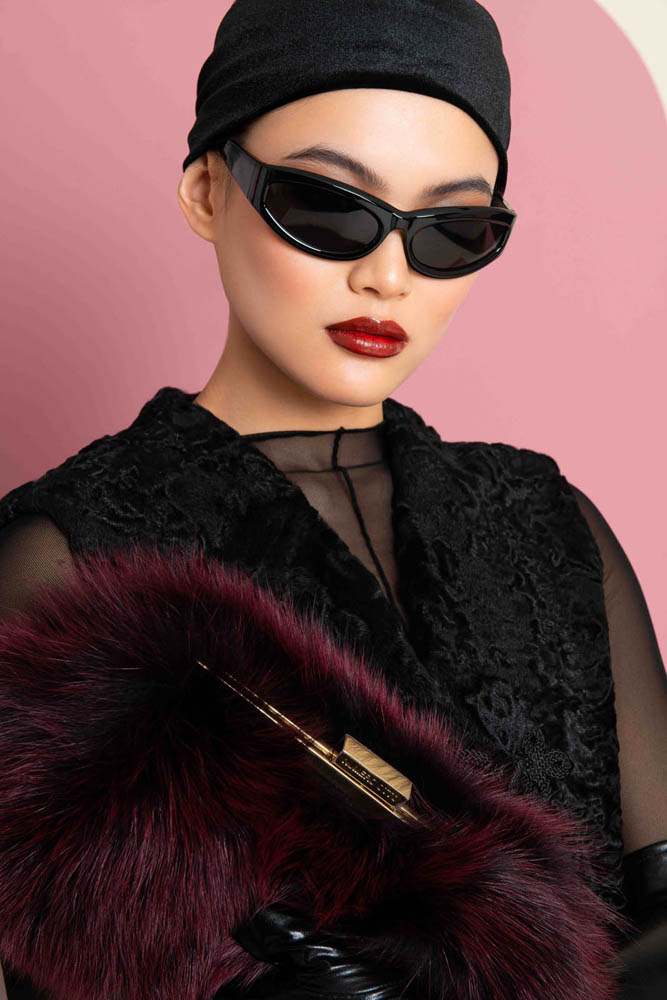 Burgundy fox clutch by Numero Otto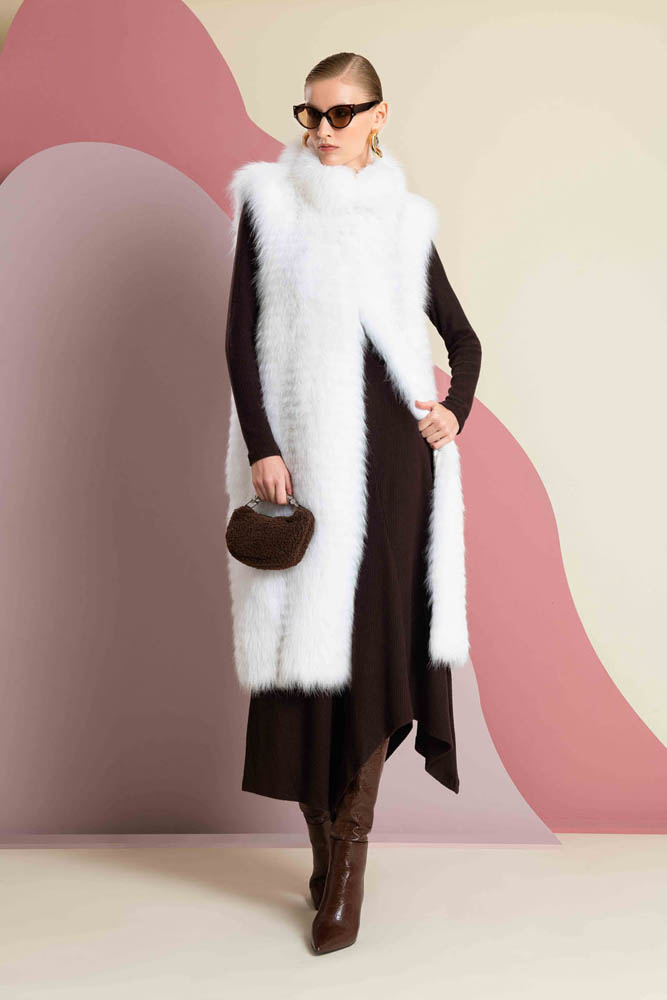 A fox vest that makes you feel special with its lightness and excellent craftsmanship, by Punto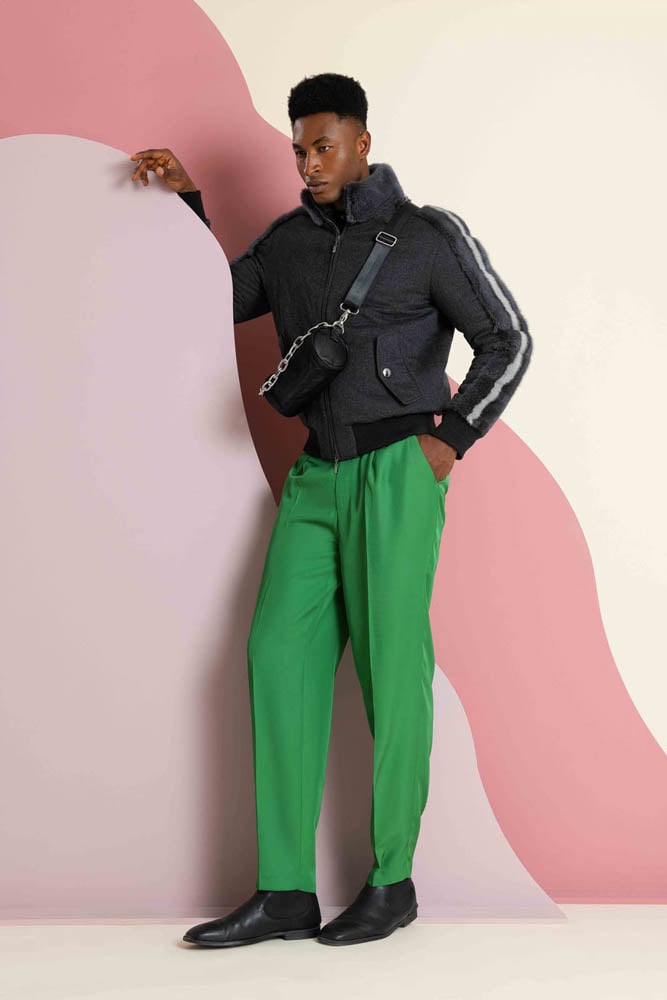 Loro Piana cashmere bomber jacket with mink details on the sleeves. Made in Italy by Fabio Gavazzi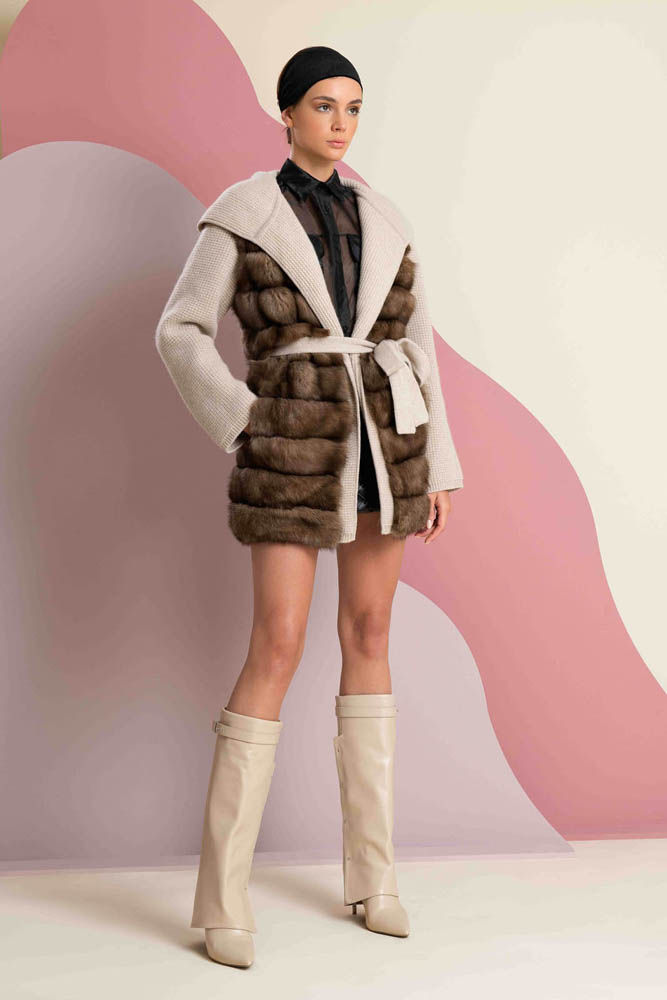 Cashmere Wool & Sable Coat – "Chantal" by HEVA
Astrakan Swakara vest dress made by Ramón Ezkerra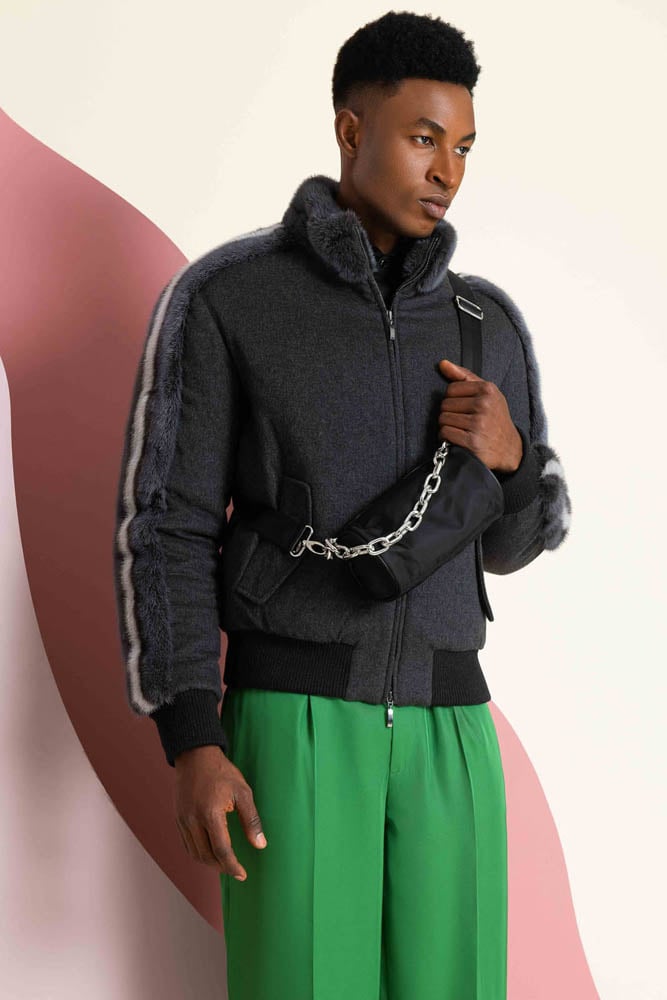 Loro Piana cashmere bomber jacket with mink details on the sleeves. Made in Italy by Fabio Gavazzi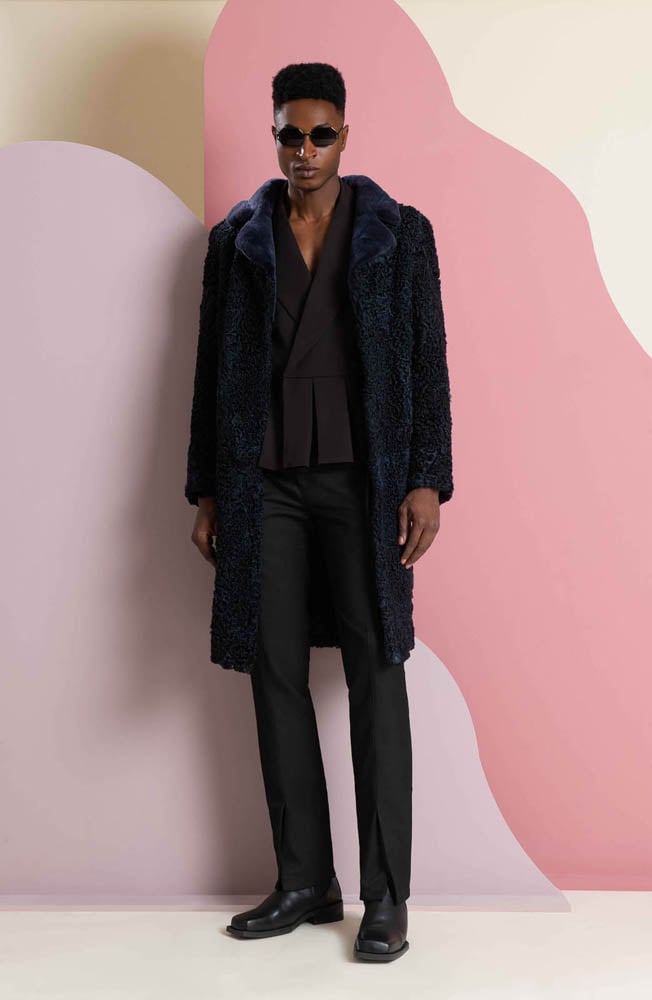 Blue Astrakan man's coat with mink collar made by Ramón Ezkerra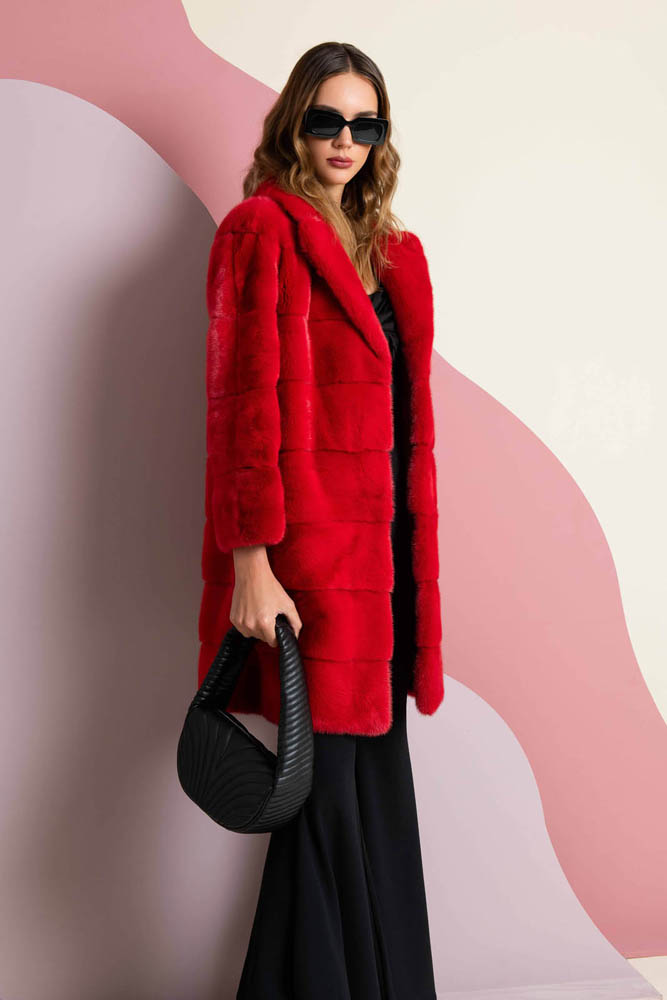 Mink coat in Sumatra red color. Made in Italy by Fabio Gavazzi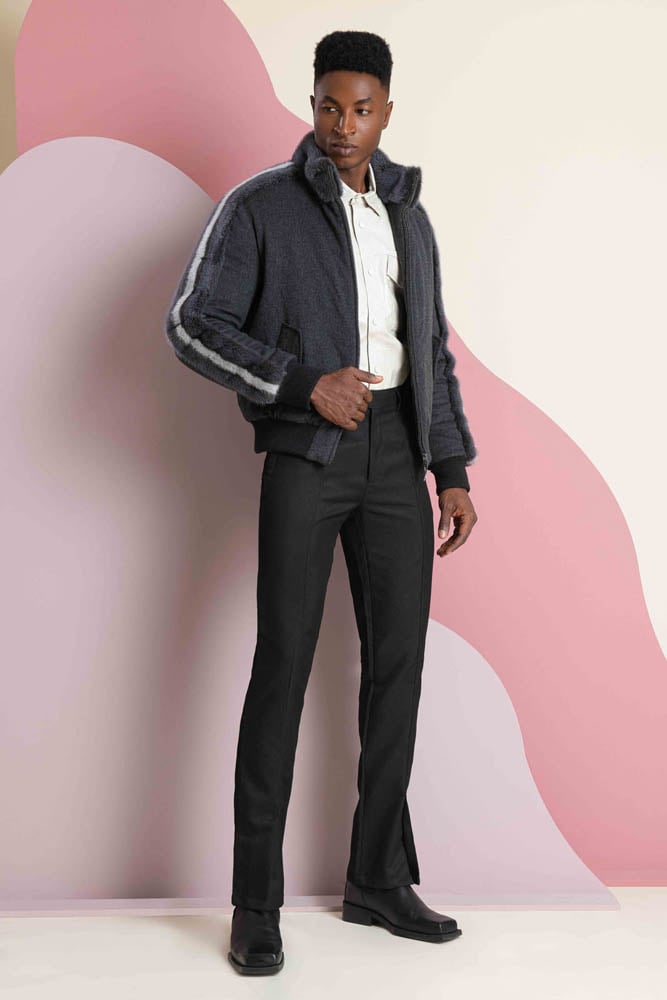 Loro Piana cashmere bomber jacket with mink details on the sleeves. Made in Italy by Fabio Gavazzi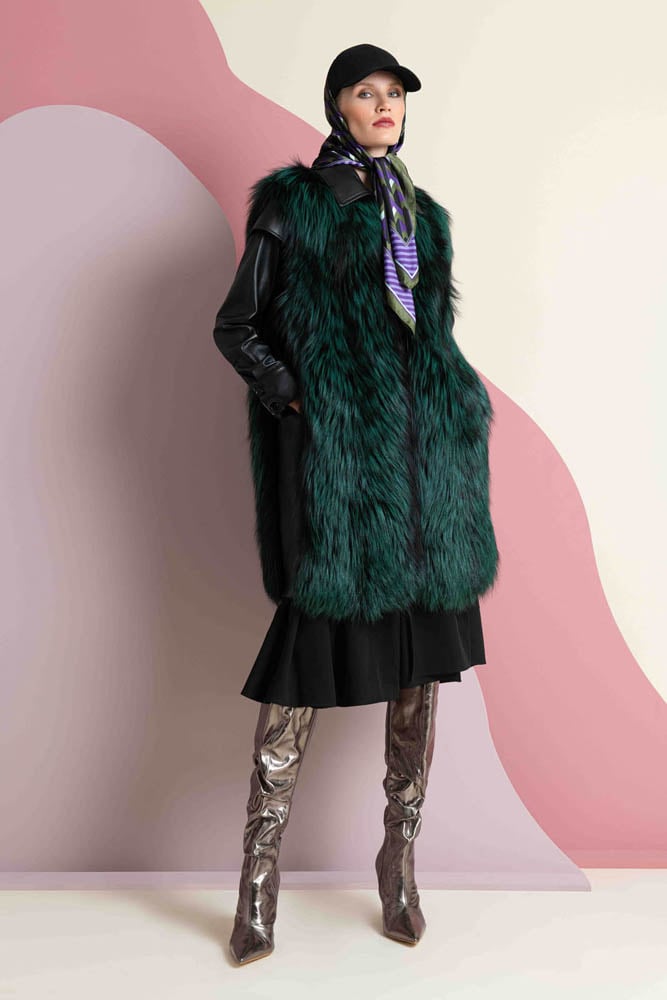 Silver fox vest dyed in dark green color with black leather details on collar, sides and short sleeves made by Peletería Gabriel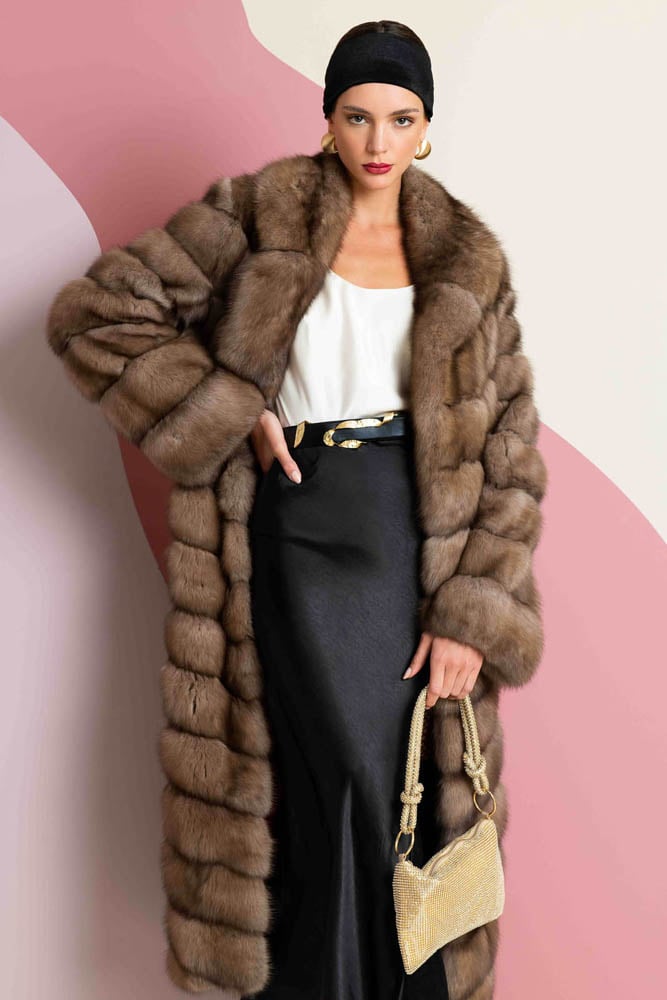 Full length statement sable coat, with adjustable hidden straps around the waist and inner 100% silk lining, made by Manakas Frankfurt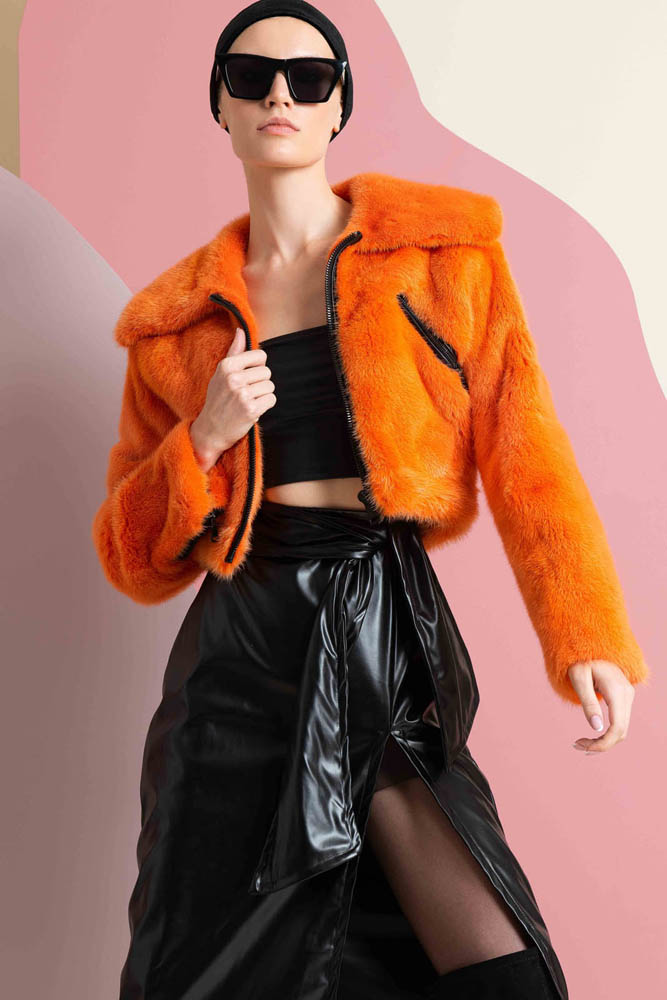 Modern mink biker jacket with black zip detailing by Numero Otto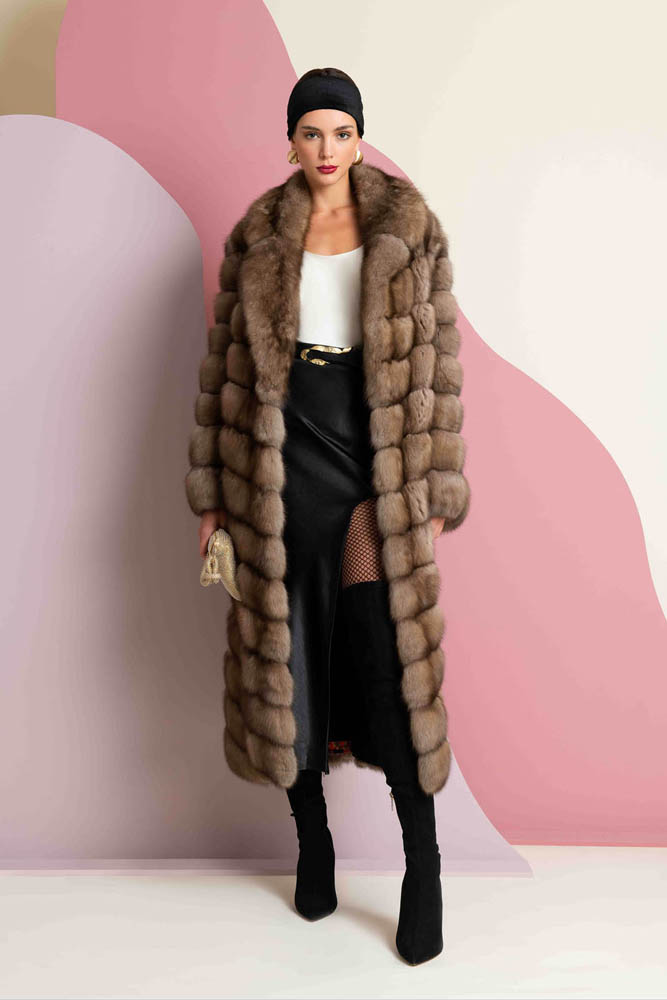 Full length statement sable coat, with adjustable hidden straps around the waist and inner 100% silk lining, made by Manakas Frankfurt
Modern mink biker jacket with black zip detailing by Numero Otto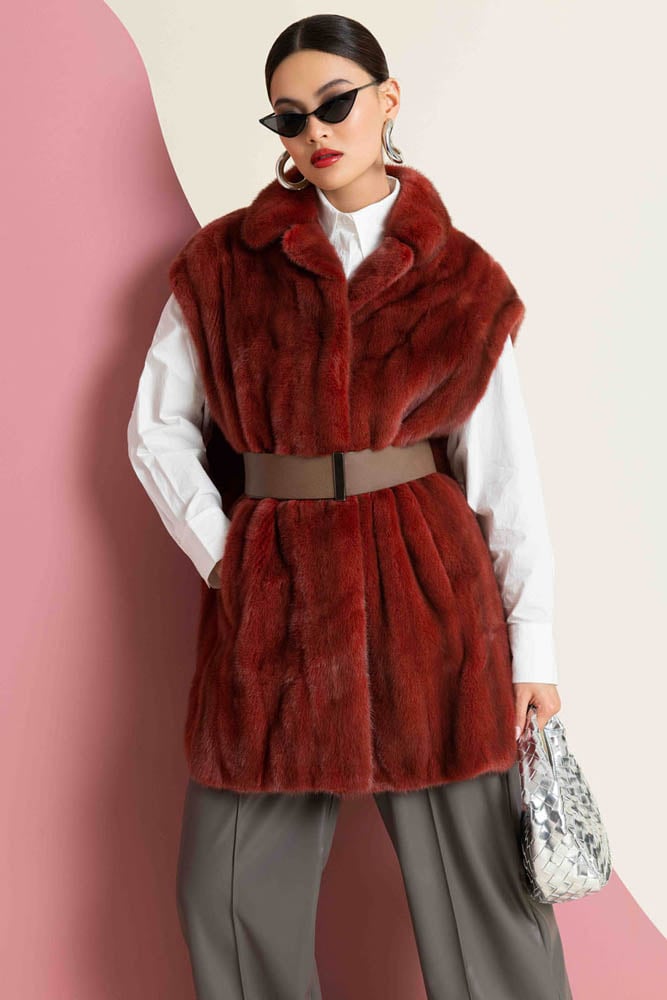 Burgundy Mink Vest, by Tosato1928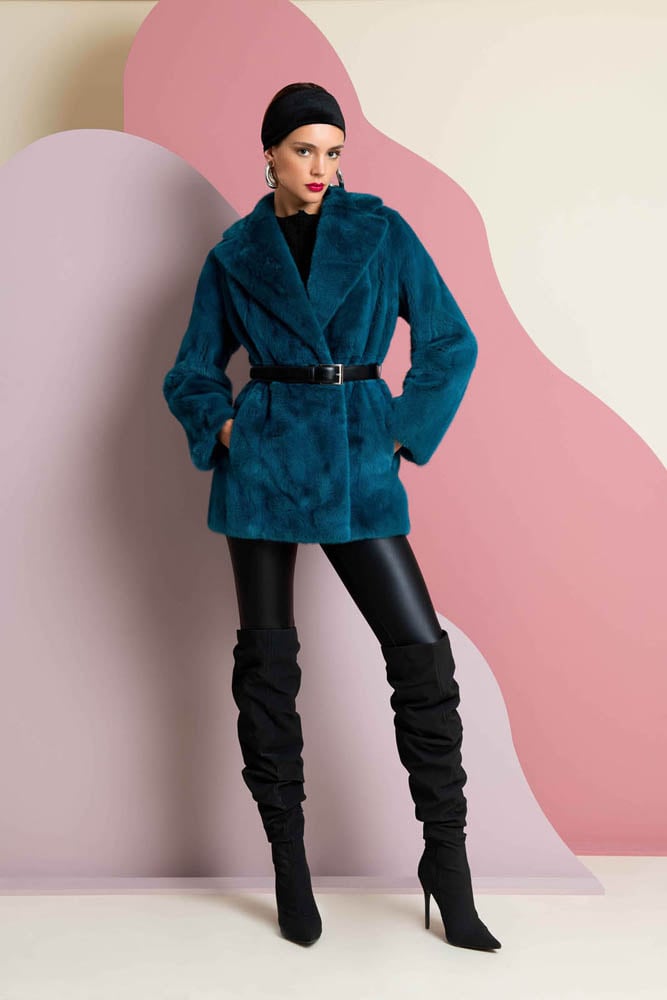 Mink coat in blue zircon color leather belt at waist. Made in Italy by Fabio Gavazzi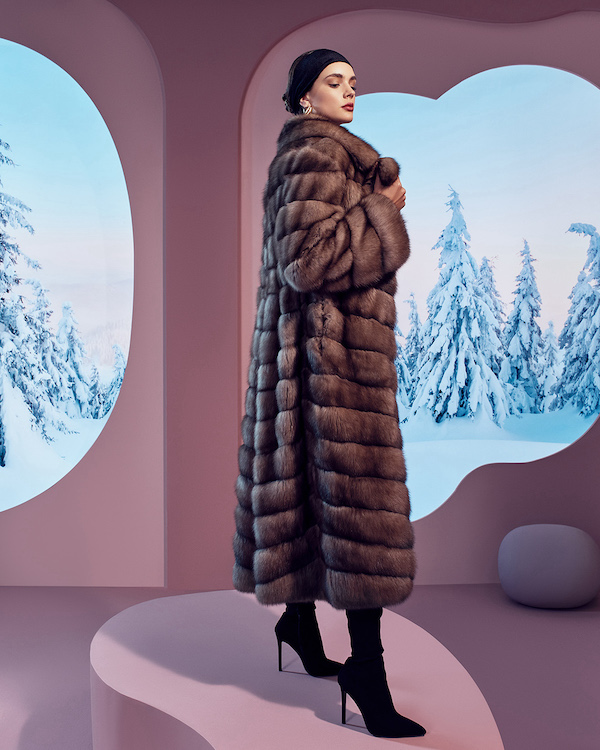 Full length statement sable coat, with adjustable hidden straps around the waist and inner 100% silk lining, made by Manakas Frankfurt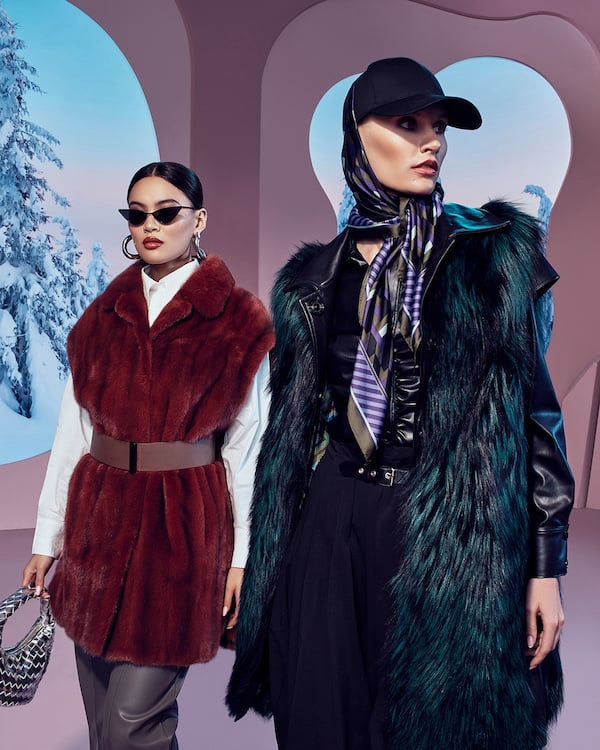 FROM LEFT TO RIGHT:
Burgundy Mink Vest, by Tosato1928.
Silver fox vest dyed in dark green color with black leather details on collar, sides and short sleeves made by Peletería Gabriel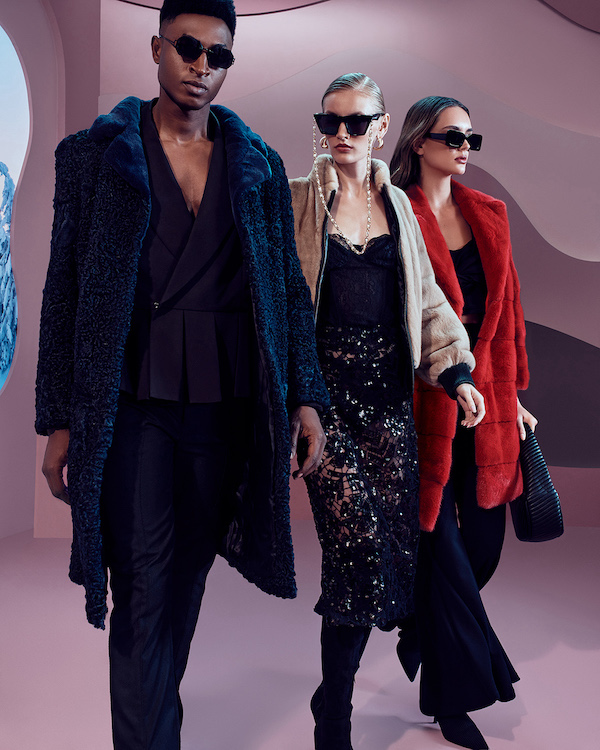 FROM LEFT TO RIGHT:
Blue Astrakan man's coat with mink collar made by Ramón Ezkerra.
Palomino mink modern cropped jacket with black ribbed leather detailing on waist, zipper, and sleeve, made by Manakas Frankfurt.
Mink coat in Sumatra red color. Made in Italy by Fabio Gavazzi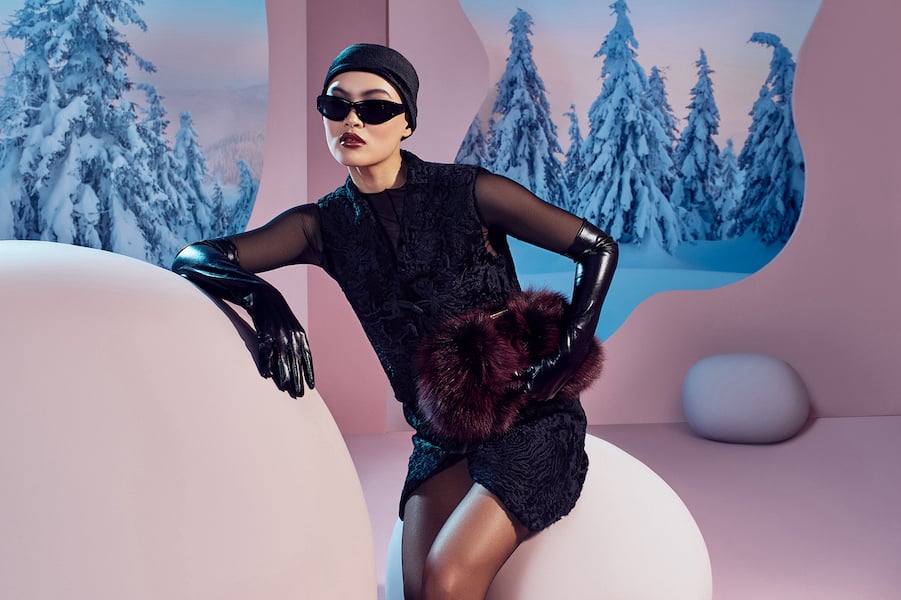 Astrakan Swakara vest dress made by Ramón Ezkerra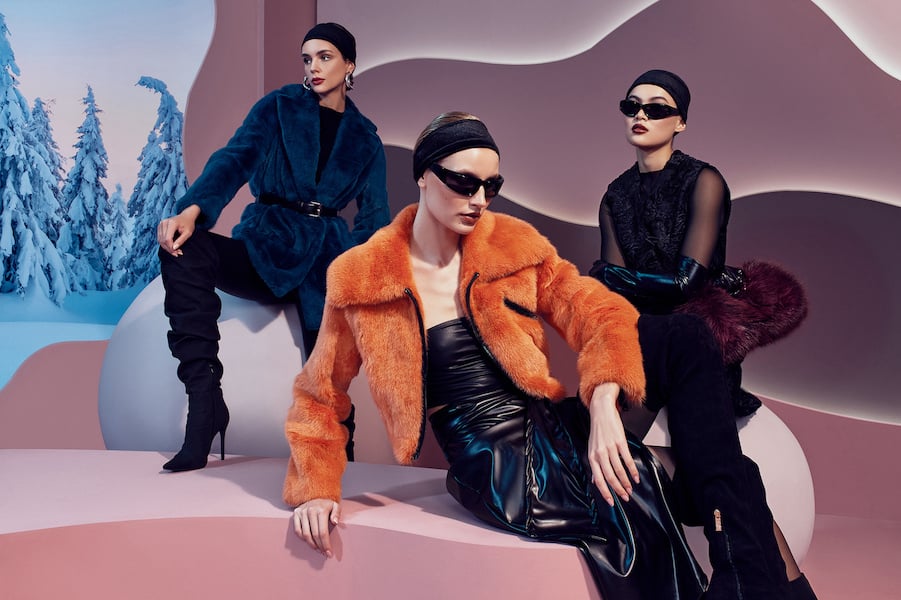 FROM LEFT TO RIGHT:
Mink coat in blue zircon color leather belt at waist. Made in Italy by Fabio Gavazzi
Modern mink biker jacket with black zip detailing by Numero Otto.
Burgundy fox clutch by Numero Otto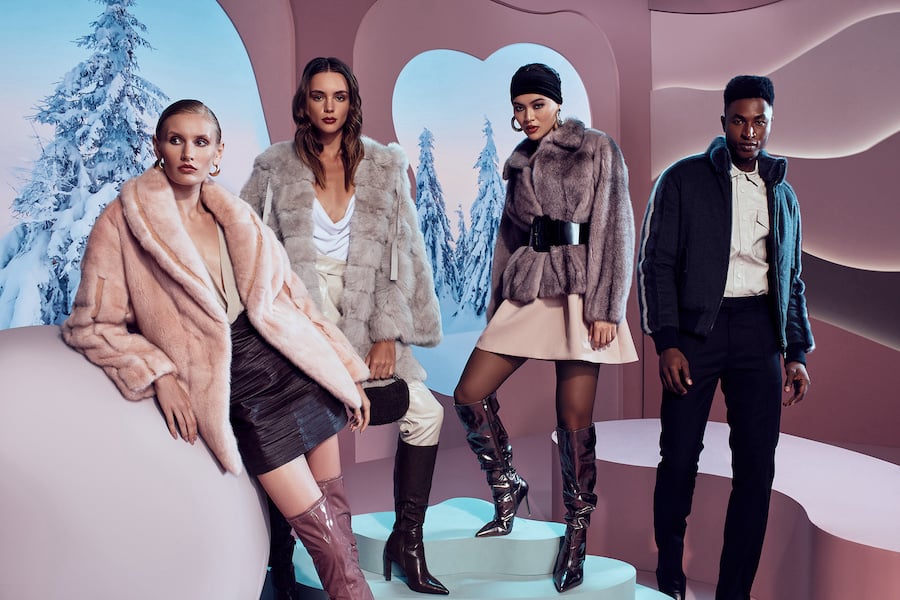 FROM LEFT TO RIGHT:
Nude pink pastel mink coat by Numero Otto.
Ice Russian Sable Garment, by Tosato1928.
Lilac Blackcross Mink Jacket – "Lucrezia" by HEVA.
Loro Piana cashmere bomber jacket with mink details on the sleeves. Made in Italy by Fabio Gavazzi