REMIX 2019 Finalist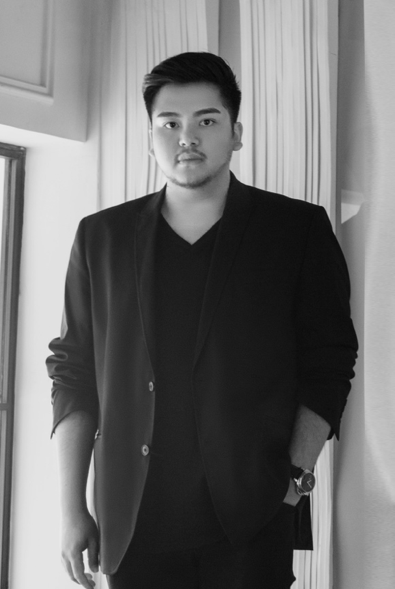 Previous
Next
Name: Sirapop Dechraksa
Country of Residence: USA
University: Parsons School of Design
Inspiration: There are many reasons why a young fashion designer would feel passionate about working with fur, but above all else is the knowledge that I am designing responsibly. While fur is being questioned by today's consumers, my passion to educate others with the facts about the "true sustainability" of natural fur, which are indisputable, strengthens my resolve to design with fur.
 
Inspired by, and a tribute to, my father's career, the design of my main fur coat was inspired by his police uniform called "Kiattiyoj" – which is a khaki garment with a red sash. I wanted to show how beautiful fur can be, not only just as a luxury garment, but, also as a piece of art. 
 
My father was a second ranking police man in Thailand who taught me to always make responsible choices. Through his success, the word responsibility has a powerful meaning to me in more ways than one, and today, I aspire to become a designer who creates responsibly and sustainably. 
 
By working along Saga Furs, I am 100% certain that my fur has been sourced from a certified farm with the most transparent supply chain and the highest level of animal welfare. Not only is the fur that I use 100% biodegradable, but the silk, leather, and wool I used in my REMIX garments are 99% biodegradable. I incorporated up-cycled materials whenever possible to illustrate the longevity of fur. So, for my other 2 designs I integrated fur into everyday, ready-to-wear garments. The black fur cuffs and collar on the leather jacket are detachable. The bomber jacket was created using all naturally coloured fox furs from cross fox and golden island fox.
 
As an emerging designer who is informed about the nuances of fur production and the industry itself, I believe the ongoing debate about the use of fur can be approached with the transparency I have shown with my REMIX collection. I believe that freedom of creativity is my biggest asset and it's our responsibility as designers to let consumers know that they have the freedom to choose too. This ethical responsibility has nothing to do with business, but with the ideology behind my artistic vision.