It used to be the case then when it came to fur in fashion, you would think of bulky coats and perhaps the occasional pair of daring earmuffs. Nowadays however, due to the continuing technical and creative innovation of fashion designers, fur is being made increasingly available in a variety of forms.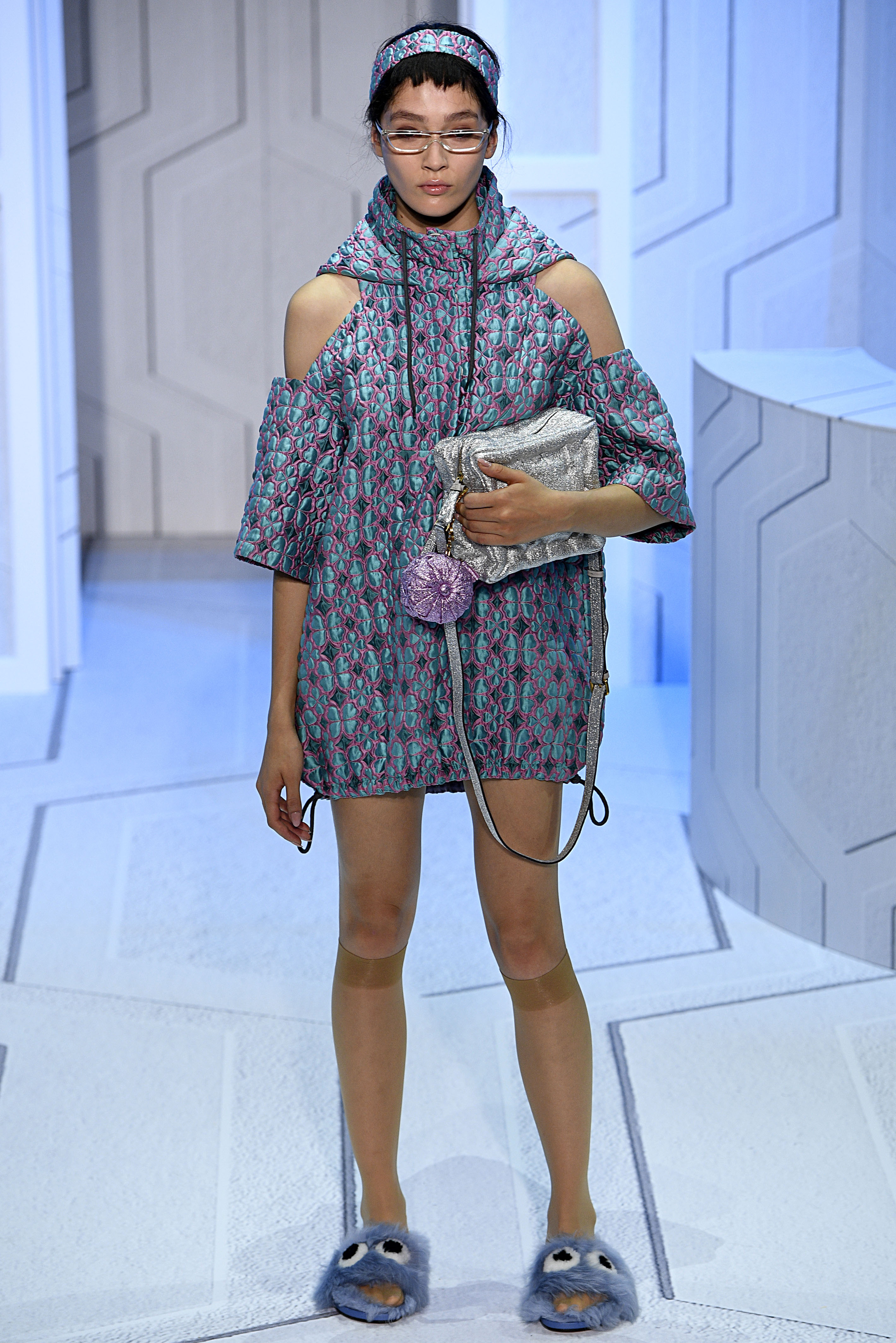 Of course, you wouldn't have expected to see big fur pieces in the form of coats or jackets in the recent Spring Summer catwalks. But major brands continued to incorporate the material into their collections, as seen by the widespread popularity of fur accessories. For example, Marni SS18 presented a fabulously striking blue fox fur stole, styled draping over the shoulder or hanging gracefully across arms. Giambattista Valli improvised to implement furs into sandals that would be perfect for those summer night strolls, whereas Anya Hindmarch showed London the fun side of fur with a pair of googly eyed furry sliders. Earlier this summer, Prada included a luxuriously cosy fur Moccasin to its AW17 collection, designed in a series of lavish colourways.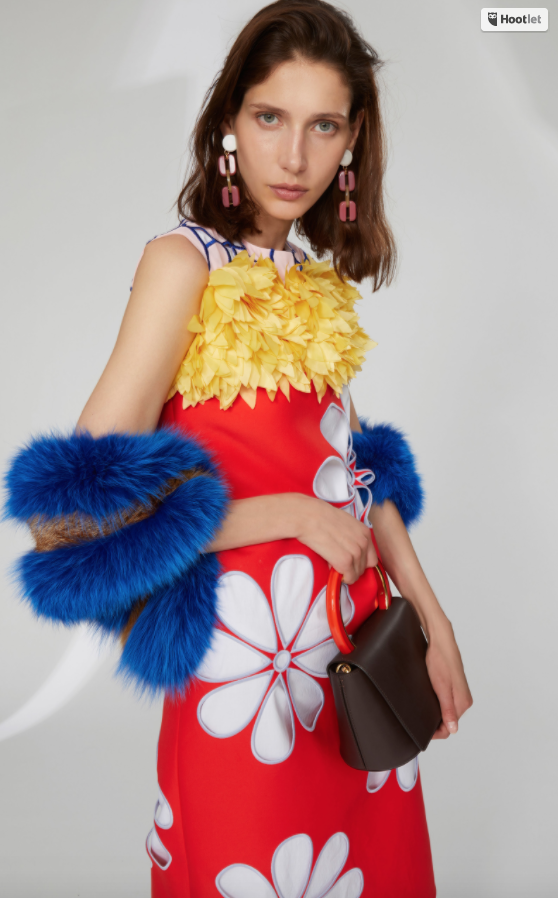 The popularity of accessories in general is booming across the fashion landscape. Whether it's Balenciaga caps, Off-White belt-straps, or Supreme X Louis Vuitton trunks, style-seekers are increasingly hungry for the latest fashion accessory to elevate, accentuate and complete their looks. Of course, you'd lose count if you tried to count the number of pom-pom hats, key-rings or iPhone cases that you passed in the street. The most must-have accessory, the phone case, is going furry with Wild and Wooly fur cases that are favourites of the Kardashians.
Not only is fur versatile in its appearance on the more everyday accessories, but it's making its way to our feet too. Fur sliders have proved a must have for fashionistas over the past year, sported by the likes of Olivia Palermo. This has seen a boost in smaller fur details on footwear, as seen on Salvatore Ferragamo's flats with fur buckles. Stlye legends Rihanna and Naomi Campbell have recently been snapped sporting Yves Saint Laurent's already iconic over-the-knee furry boots from its Spring 2018 show in Paris.
On the topic of accessories, legendary American fashion designer Marc Jacobs said: "I've learned a lot about doing accessories and making shoes and handbags. I don't think my perspective has really changed. The subtlety of understanding yarns, what makes a fabric what it is – I've learned technical skills and more about the craft."
The same could certainly be said with regards to the fur, considering the sheer range of its usage across different elements of clothing, bags, shoes and more minor accessories. Wearing fur no longer means having to necessarily don a floor length mink coat. Instead, one could opt for a Charlotte Simone popsicle scarf, spotted around the necks of numerous "It" girls, or Fendi's blue and multi-coloured mink and fox fur Fendirumi Bug-Kun Bag Charm (if you have just shy of £1,000 to spare that is), or a D&G fur backpack.
As ever, fur continues to traverse the four seasons and lead fashion down the path of creative innovation and modern trend setting, making fur accessories even more popular within today's modern market.