On January 16th, 2019, the 2nd GOOD4FUR Certified Farm press meeting was held in China National Convention Center, jointly by China Leather Industry Association (CLIA, for short) and IFF. Attendees from various industries were present at the meeting, including leaders of Ministry of Agriculture, CLIA, IFF, Canada Mink Breeding Association, China Feather and Down Industry Association, China Traditional Chinese Medicine Association, China Aquatic Products Processing and Marketing association, China Cuisine Association, Jilin Agricultural University, and assessment-team representative and journalists' home and abroad.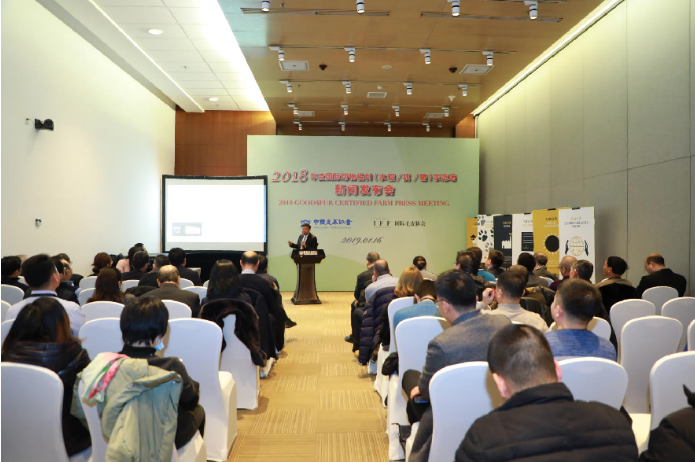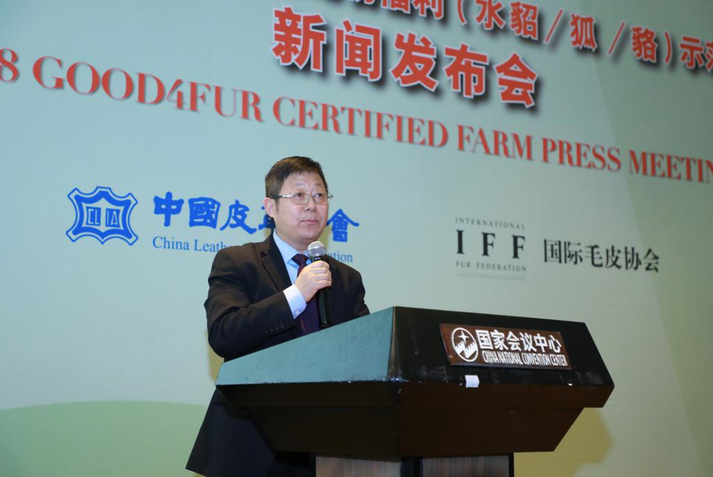 GOOD4FUR certified farm this year has been another successful practice since 2017 when fur farming with standardization, process, normalization and modernization was pushed out by CLIA and IFF. Through domestic and foreign industry experts' on-site assessment, 8 farms stood out and were awarded "GOOD4FUR Certified Farm". These were Weifang Far East Farming Co., Ltd, Fengcheng Goldtime Mink Breeding Co., Ltd, Zaoqiang Zhongliangshengye Breeding Co., Ltd, Wendeng Aogilleace Mink Breeding Co., Ltd, Heilongjiang Zhiyou Mink Breeding Co., Ltd, Shilou Hualong Technology Development Co., Ltd, Weifang Jinyuan Breeding Co., Ltd, Changli Changjia Special Animal Breeding Professional Cooperative. There has been 13 GOOD4FUR certified farms in China, which helped to promote the normative development of fur-bearing animal farming industry and the good industrial image home and abroad, and push China's fur farming into FURMARK system. GOOD4FUR played a vital role on healthy and sustainable development of fur economic animal farming and gained initial results.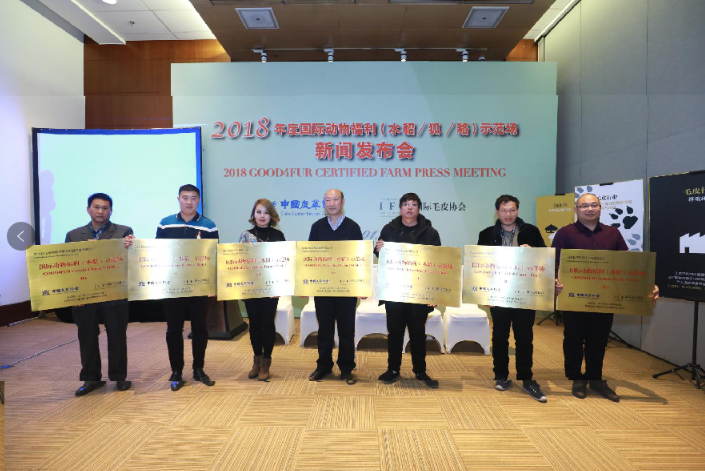 In the meeting, Mr. LI Yuzhong, Chairman of CLIA said that animal is an important part of nature. With the development of human civilization, the scientific utilization of animals has made great contributions to human survival, reproduction and progress. GOOD4FUR project gave a scientific leading to China's fur farming, delivered views on objective and standardized animal protection and promoted fur farming with standardization, process, normalization and modernization. IFF Asia CEO Kelly XU spoke highly of GOOD4FUR. She said that IFF gave great priority to promote China's high standard fur farming globally. IFF supported CLIA's GOOD4FUR to promote China's fur farming with international standards and improve animal welfare and its sustainable development in China with the efforts of industry associations and enterprises.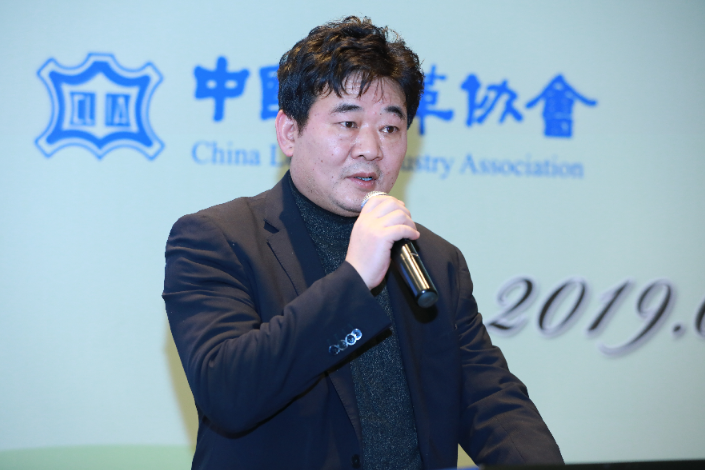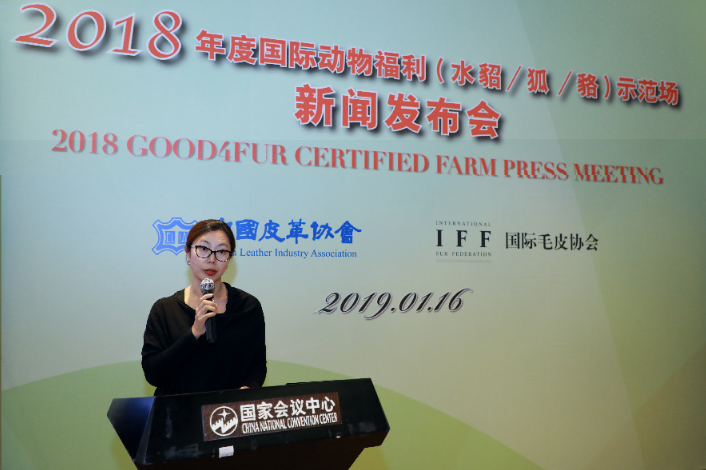 Experts had in-depth debates and finally crafted GOOD4FUR standards, based on the Criterion of Breeding and Utilization for Minks, Foxes and Raccoons by the Chinese Forestry Administration, Administrative Measures on Livestock and Poultry License by Chinese Ministry of Agriculture and with reference to European WELFUR standards. GOOD4FUR includes four aspects, namely Good feeding, Good housing, Good health, Good behavior. Hence the name of the certification: GOOD4FUR.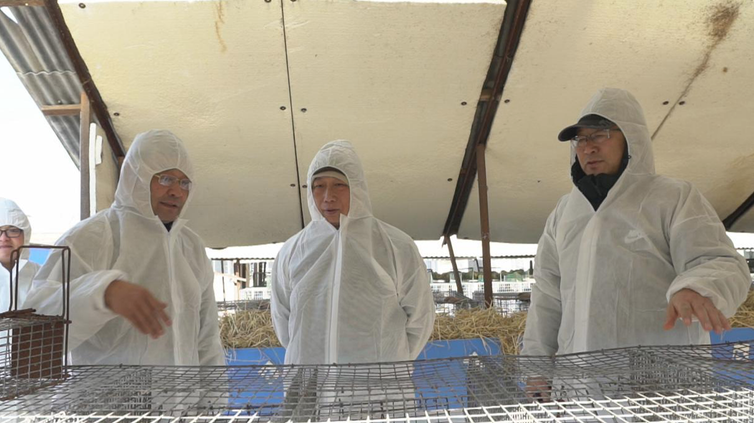 The report of the 19th CPC national congress stressed that the fundamental goal of development is ensuring and improving people's well-being. "Upholding the harmonious coexistence of man and nature" should be included in the basic strategy of upholding and developing socialism with Chinese characteristics in the new era. The construction of ecological system that respects nature and green development needs to be based on "people-oriented". Fur industry is a traditional and fashionable industry with the complete ecological chain. It is also a sustainable field. Based on IFF, the global gross of fur industry output the value of more than 40 billion dollars, including fur farming, auction, dressing and dyeing, manufacturing and retail, thereinto 30 billion dollars of retail. Fur farming is basic and important part. Therefore, it is particularly important to establish high standard GOOD4FUR certified farms, which is related to the development of the whole fur industry.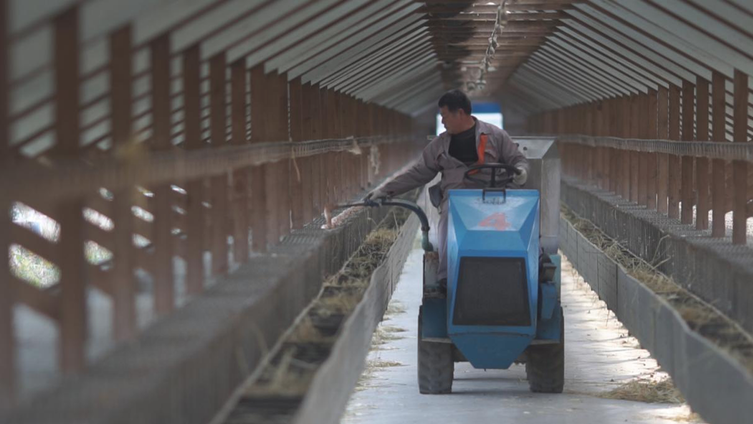 China's establishment of GOOD4FUR Certification has an enormous positive influence on developing fur industry regularly, improving fur farming standards, and building a positive image in international fur farming. It is also an important measure for the Chinese fur industry to integrate into the global fur ecosystem, establish a positive image of environmental protection consumption and realize the sustainable development of the fur industry. GOOD4FUR certified farms have set good examples for fur farming in China. It is believed that in the near future, more fur-bearing animal farms will achieve standardization, standardization and modernization, adhere to high standard animal welfare, and make greater contributions to the sustainable development of China's fur industry.
About CLIA
China Leather Industry Association, established in 1998, comprises 1,300 members. China Leather Industry Association is a national organization and serves for whole China leather industry. The China Leather Industry Association covered the sectors of fur and leather making, footwear, leather garment, handbag, leather products and chemicals as well as related institutions, research institutes and colleges. As the role of a bridge and a tie between the government and enterprises, CLIA has to accomplish the work entrusted by the government, implement the government's policies and decrees, as well as promote the development of the leather industry. Meanwhile CLIA, being an important national organization, also involved in variety of works on many aspects, such as outlining the industry program, standard examination, and making survey in leather sector, supporting leather markets establishment, name brand popularization, markets expansion, organizing leather exhibitions, encourage progress of science and technology, personal training, information supplying, environmental protection and carrying out cooperation and exchange with overseas industries and so on. See more: www.chinaleather.org
About IFF
The International Fur Federation (IFF), based in London, is the voice of the fur trade, representing 56 national fur trade associations and organisations from 40 countries. Formed over 70 years ago, the IFF ensure its members adhere to strict codes of practice. IFF runs a long-term development for fur industry, establishes a traceability system related to animal welfare and environment protection. In addition, it gives supports to young designers and retailers who want to work in fur industry. See more:WWW.WEAREFUR.COM