The Spring Summer Collection Fashion Weeks has come to a close with Paris signing off in the most Parisian way possible, its elegance and utopian sets certainly gave the fashion week season a send off it truly deserved.

We went through the Paris shows to give you our quick round up on the best looks from the French capital and of course the furs that hit the catwalk.
Dior
Maria Grazia Chiuri crafted a story of female empowerment and youthful eccentricity on the runway addressing two of the fashion's current causes. How do you express a socially conscious point of view on the runway and how to woo the millennial customer?
The collection was certainly more youth relevant and continued a certain motocross theme that featured in up and coming streetwear brands and Rihanna's Fenty project. Checkerboard tops were accompanied with fur jackets, which certainly presents that the next generation has a strong interest in fur and how an ultimate luxury product is now easily accessible to complete looks even in the spring/summer seasons.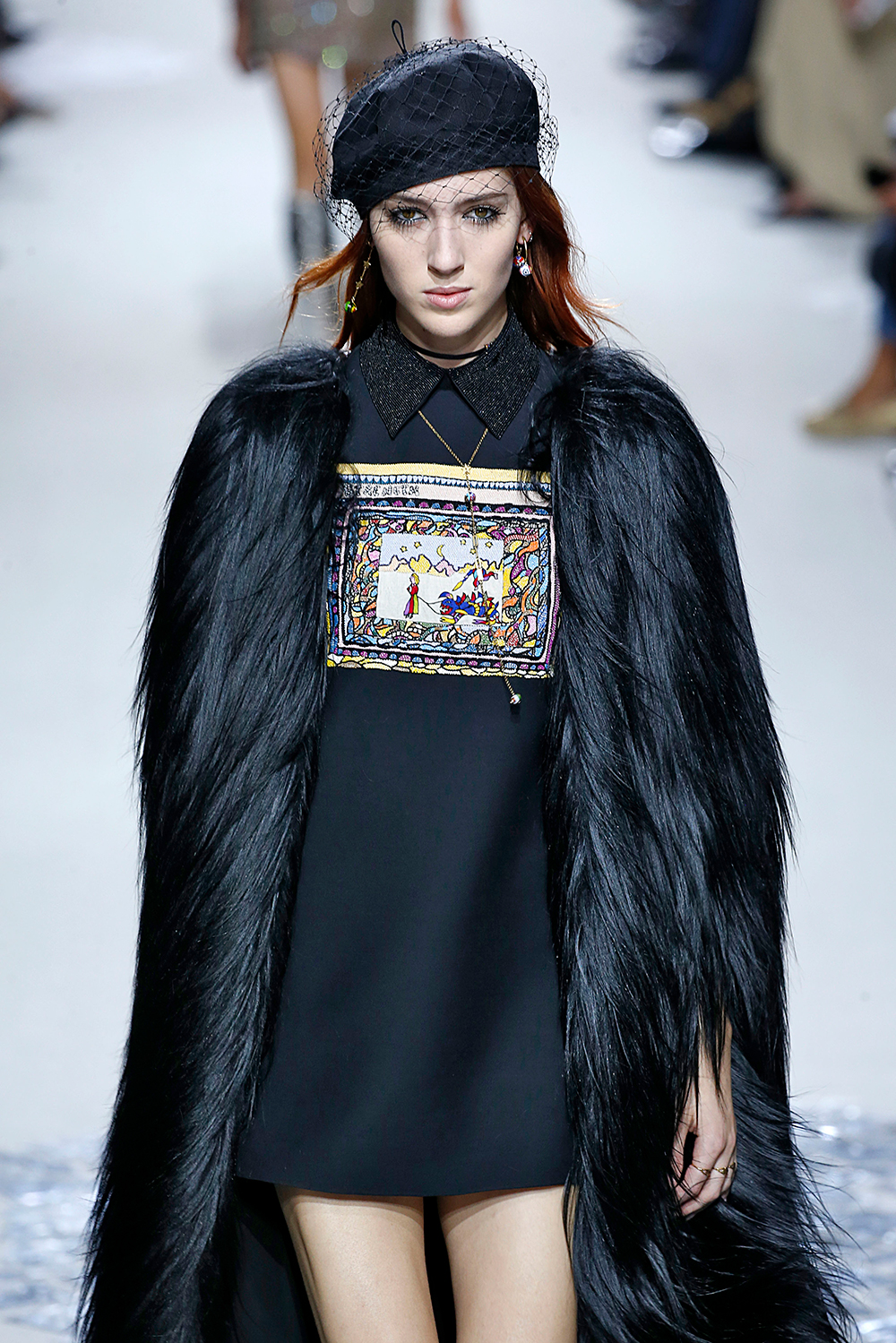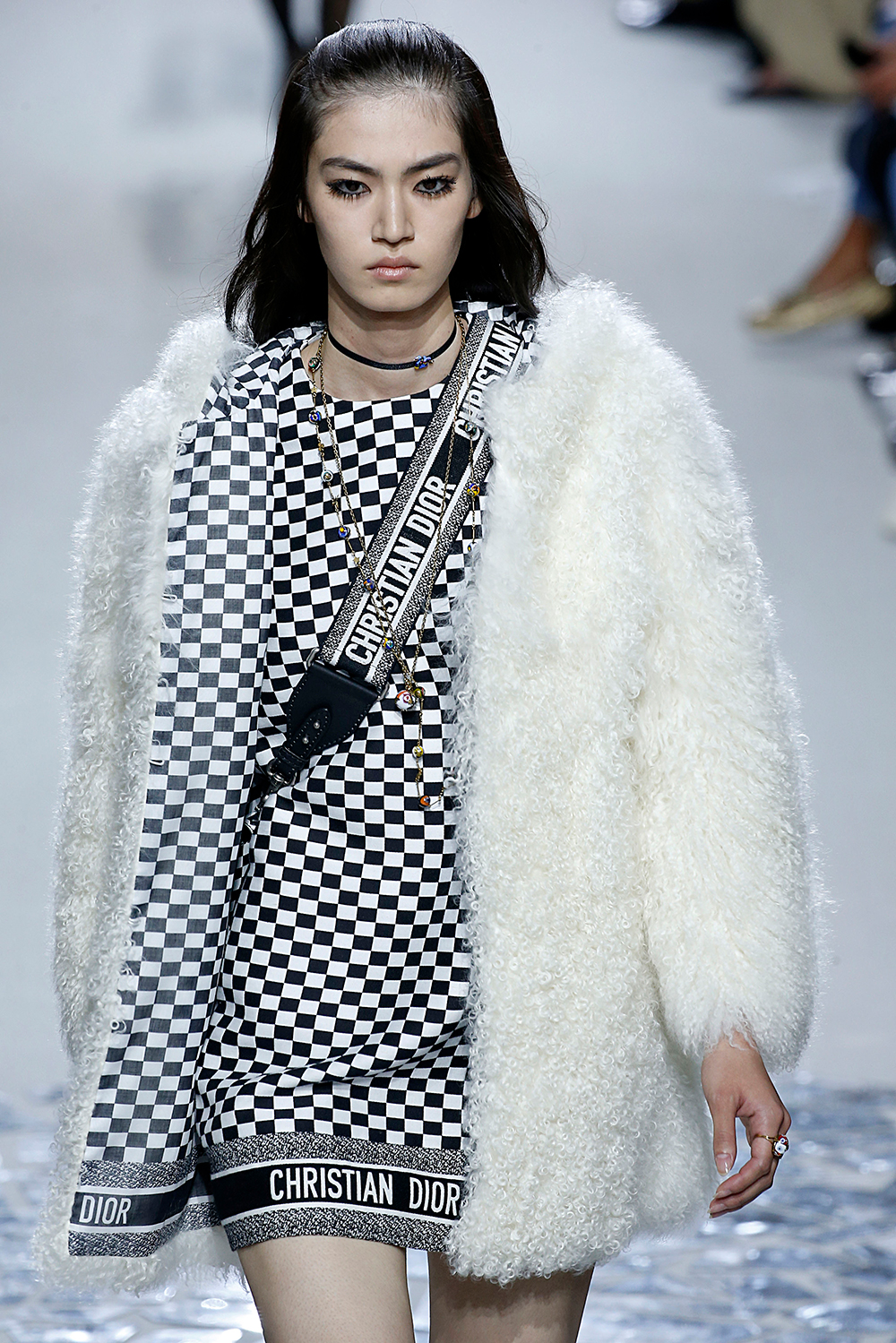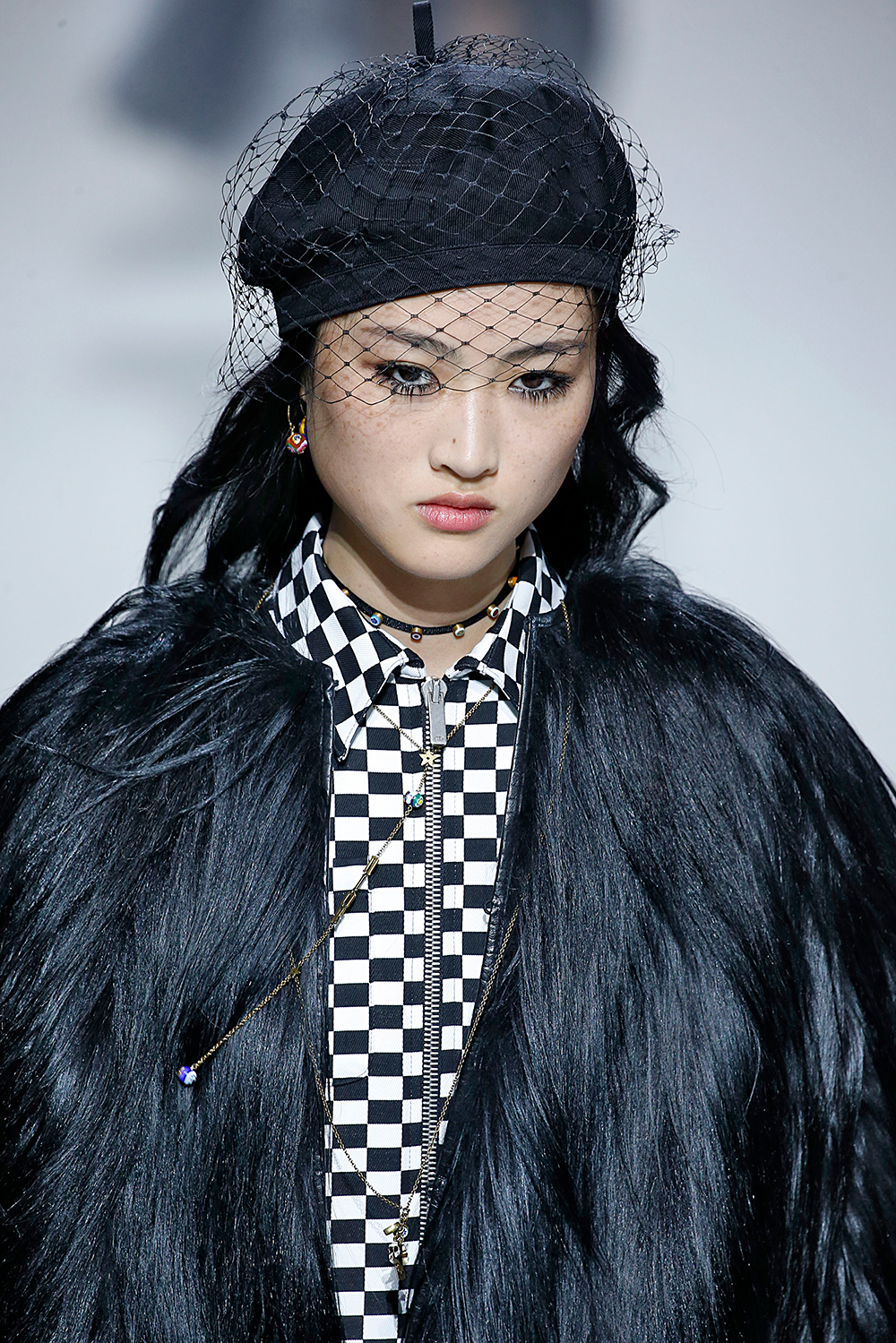 Altuzarra
Joseph Altuzarra's first collection shown in Paris looked perfectly at home. On Saturday, Altuzarra staged his first show in the city in which he was born with anticipation high in the air.
The collection however, earned more than passing marks; it seems it was always destined to be set in the graceful Parisian evening light. He played it cool, chic and sensual – with a focus on lightness and fabrics with homespun quality.
Homemade in the finest factories in Italy, the looks were of artisanal excellence. The biggest displays of showmanship were certainly the Mongolian-trimmed vests decked with embroideries.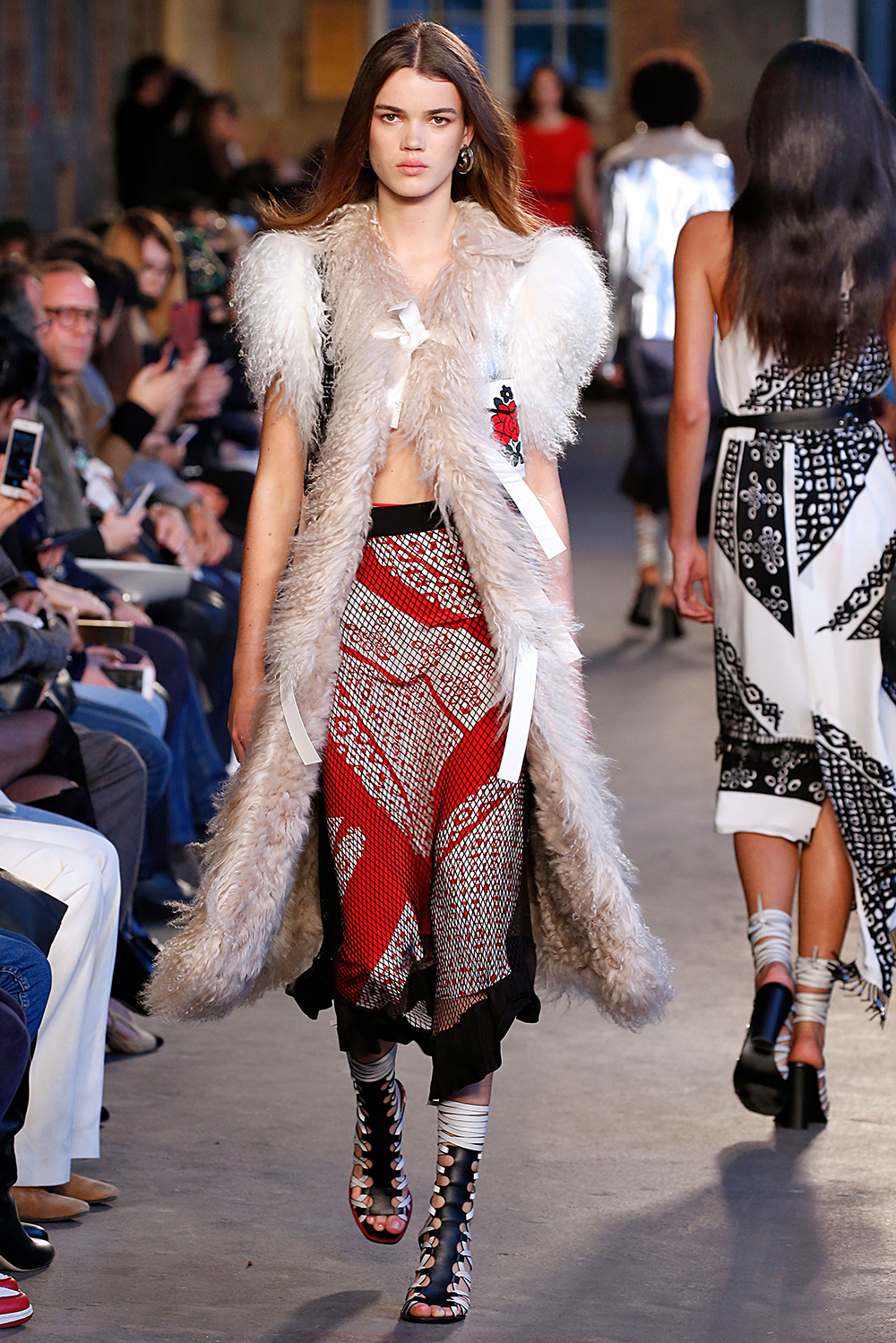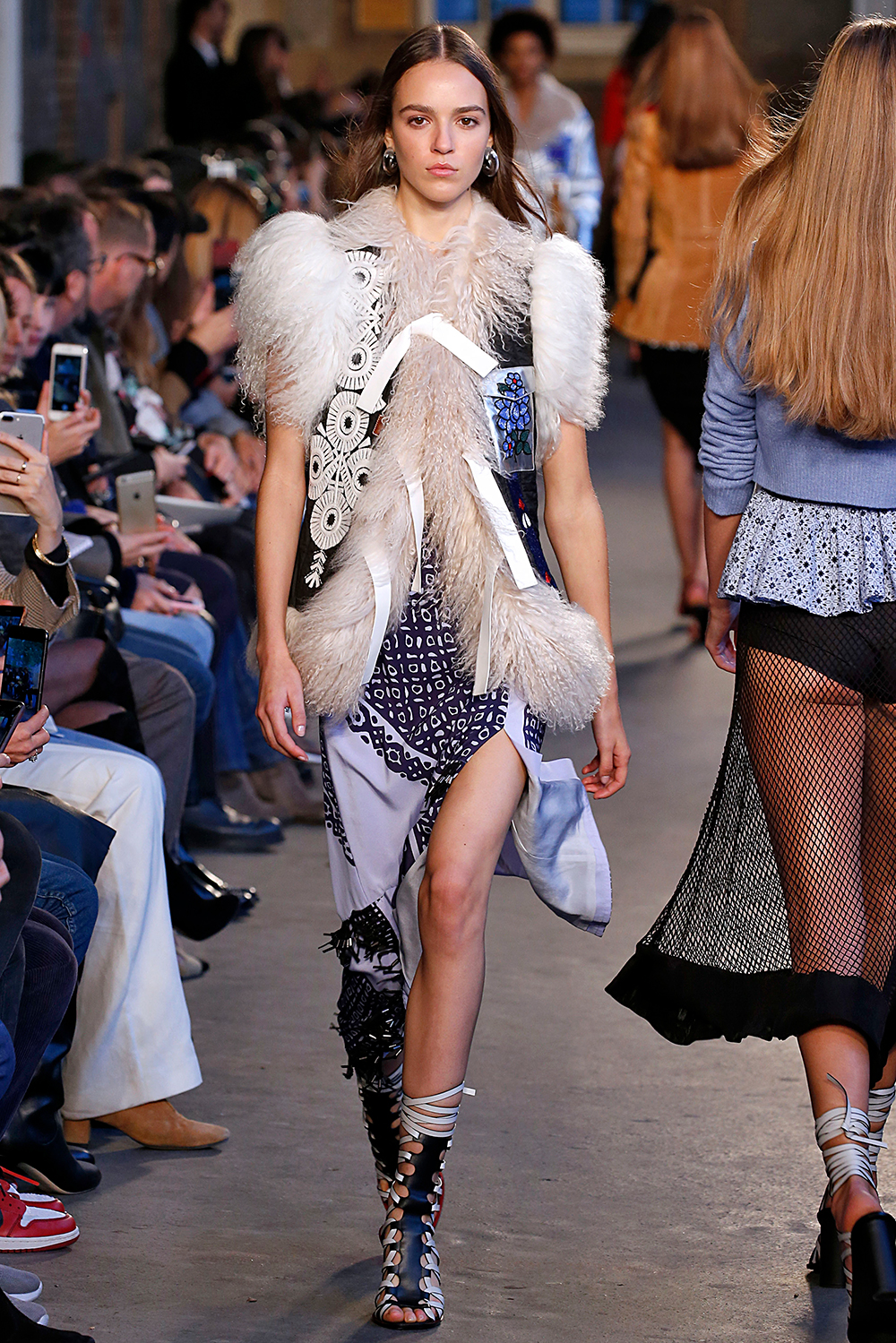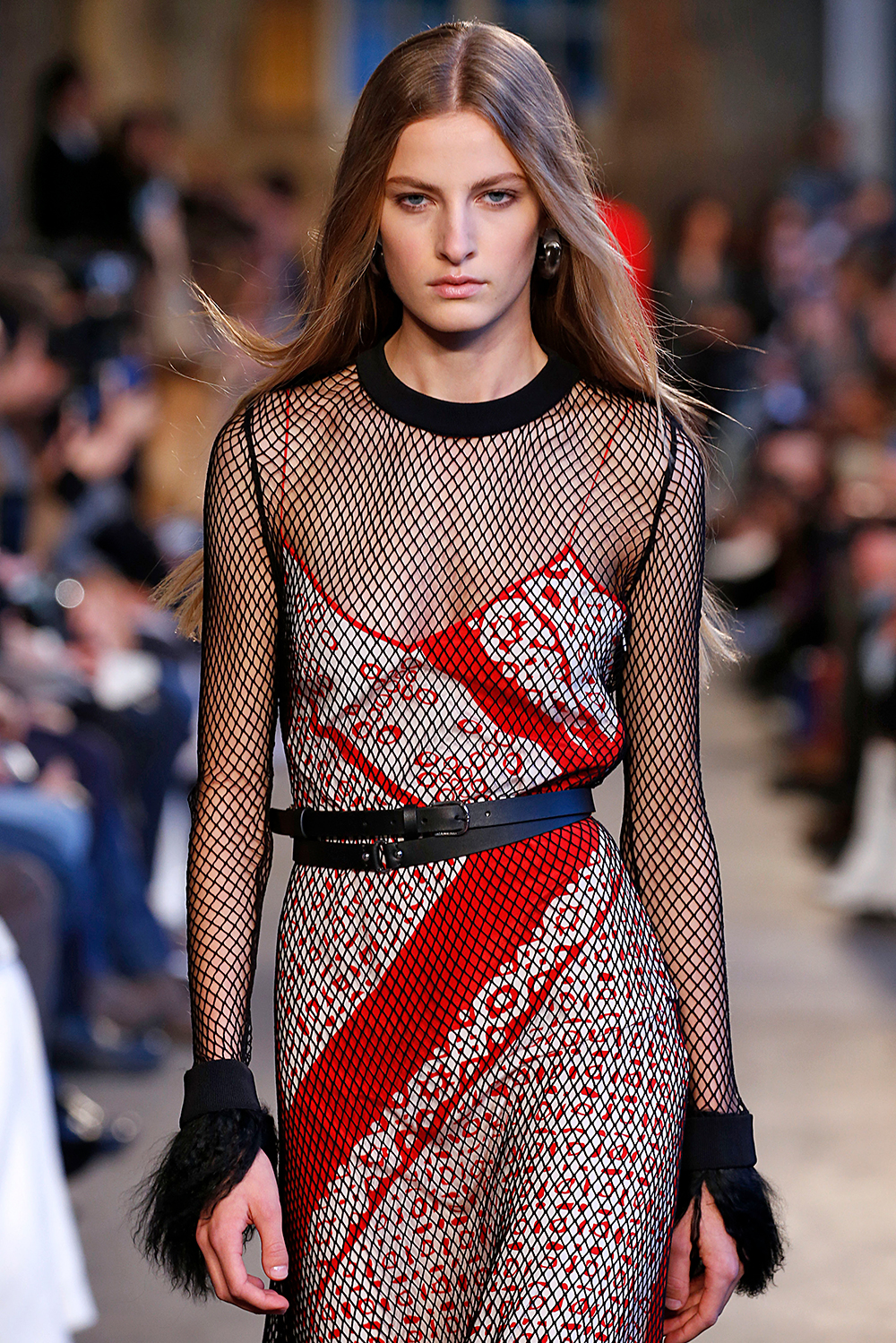 Thom Browne
If you want to make a statement on the final day of Fashion Week, a giant Unicorn isn't far off. That's what the American designer presented, taking on the trend with such commitment.
To his credit, Browne designed his Paris moment and celebrated what Paris fashion is all about – the craftsmanship of couture.
The collection was filled with an array of colours, silhouettes and layering of tulle. The finest furs took the audience to journeys in different planets, where everyone is an individual and every individual is beautiful. Whether it was a mermaid, octopus lady or a melting ice cream, Browne implemented a fantastical approach about a world that is one of acceptance and inclusion.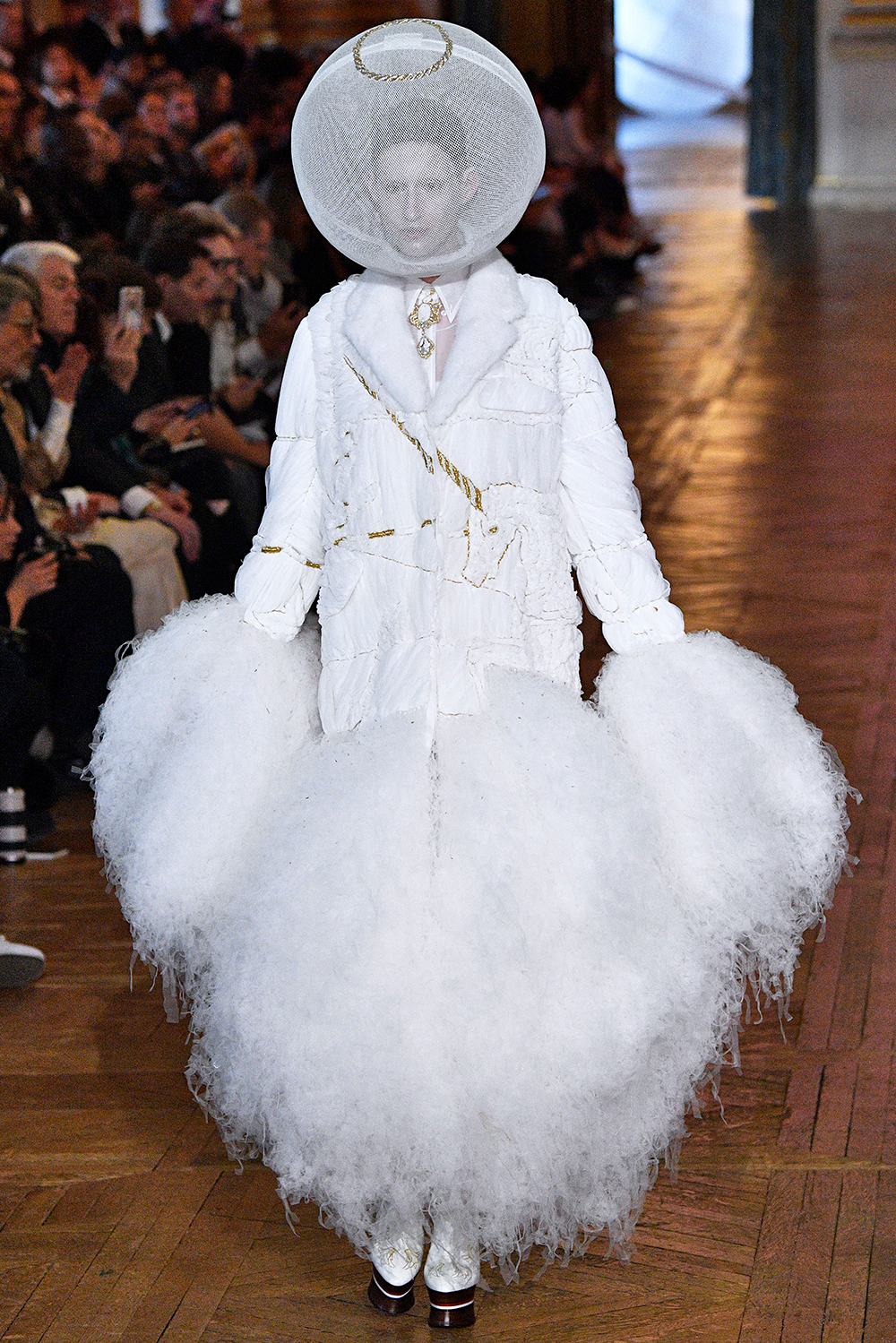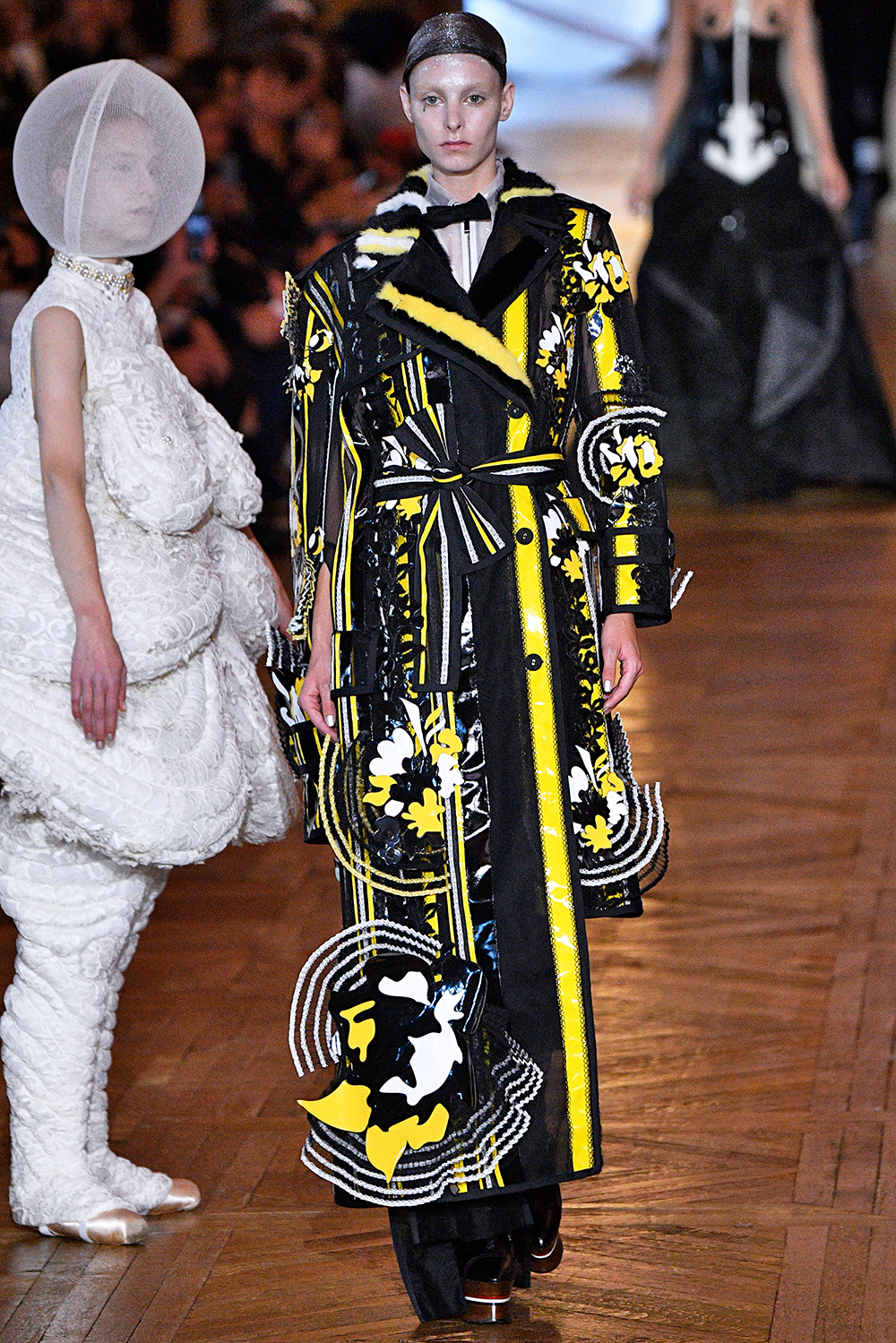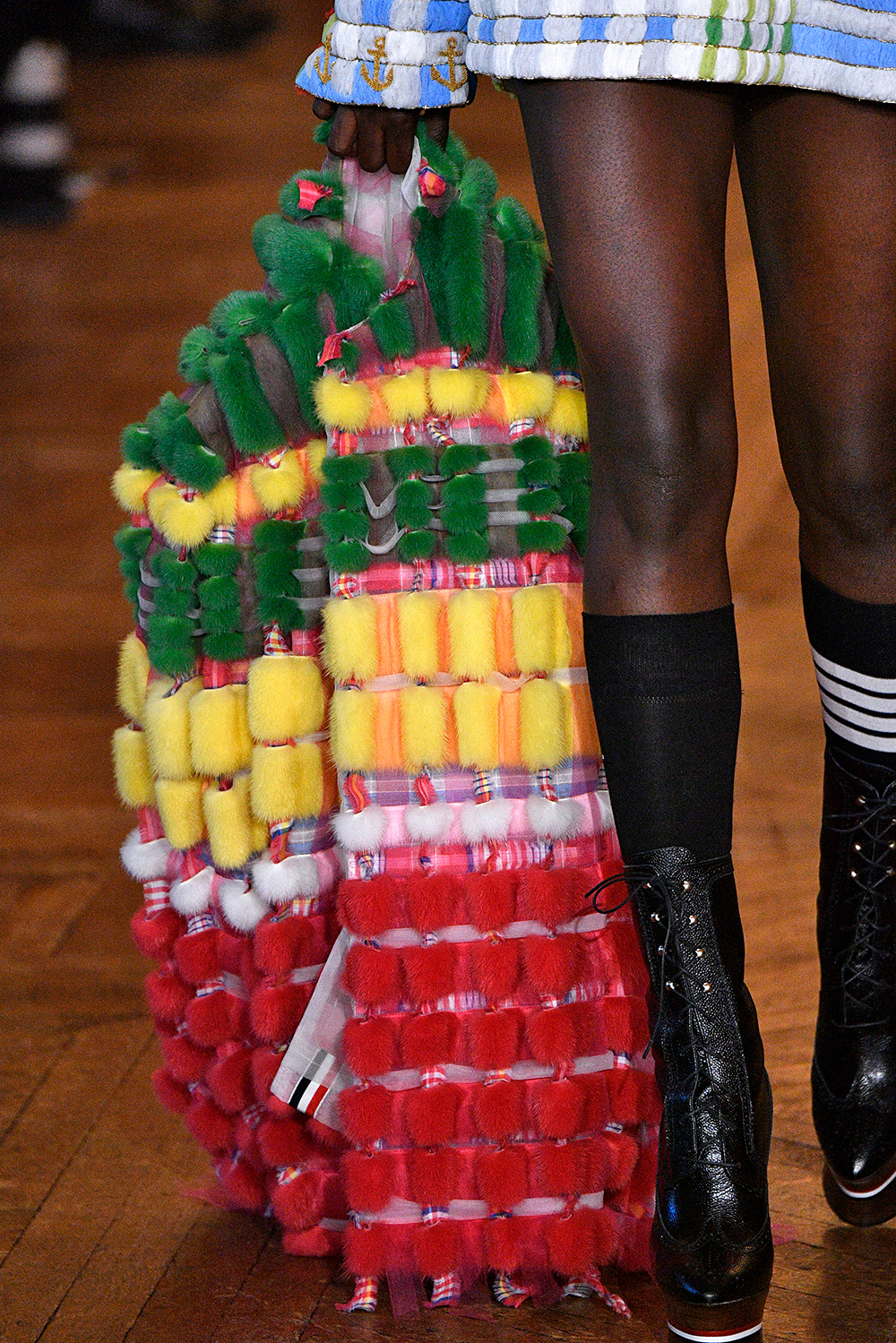 Chanel
If you have been following the fashion weeks there has only been one name on everyone's lips and that is Kaia Gerber. Since her catwalk debut in New York for Calvin Klein, Cindy Crawford's daughter has set tails wagging following in her mum's footsteps. So it came to no surprise that Gerber was chosen for the opening spot of Chanel's SS 18 show.
Karl Lagerfeld never fails to disappoint Chanel's runway presentations and its SS18 collection was no different as he brought a gigantic working waterfall to the Grand Palais to serve as its backdrop.
The clothes were inspired by water and Lagerfeld delivered the motif via tweeds, laces and knits. It was shot with metallic to glisten and change with movement and subtle shifts of light; some suggesting ripples and abstract watery prints.
Denim fabric was implemented throughout the line through cutting and fraying, while the notable accessories included PVC thigh high boots, rain bonnets and dip-dyed passenger bags.
With Chanel regulars Lily Rose Depp, Cara Delevingne and Kendall Jenner missing in action, the new generation of social media models such as Gerber and Adwoa Aboah took centre stage in Chanel's 'ephemeral landscape.'
The brand knows how to create a buzz on social media and the appearances of the latest 'IT' girls provides a very clear way of staying current and gaining the young generation, while sticking to its core values of this traditional fashion house.