"The most important kind of freedom is to be what you really are. You trade in your reality for a role. You trade in your sense for an act. You give up your ability to feel, and in exchange, put on a mask. There can't be any large-scale revolution until there's a personal revolution, on an individual level. It's got to happen inside first."
– Jim Morrison
I know, I know. I told you the next post would be about Alexander McQueen's little treasures found in London by this Guru. But, I surrendered at the temptation… Azzedine Alaia's exhibition in the Design Museum is too exquisite, too mighty to resist. And so, the Fur Guru went to have a look.
Let's not forget my darling reader, the Tunisian designer was a fan of fur for several years of his life. The Guru fell in a spell when she saw his 2011 Fall collection including his famous skater skirts with Mongolian fur at the hem. His distinctive sculpting techniques made the Guru wonder to whom this dexterity belonged to and so, the affair with Alaia began.
May I add, I'm not alone. So many people around the world, from different backgrounds and diverse generations appear to be fascinated and bewitched by the powerful and lush accents of his Haute Couture shows. Alaia's flawless craftsmanship and true innovation is intricately integrated behind every seam. His precise cut and independent approach to fashion gained him loyal followers of the calibre of the Kardashian sisters, Naomi Cambell, Elle Macpherson, Cindy Crawford and Linda Evangelista (among so many others).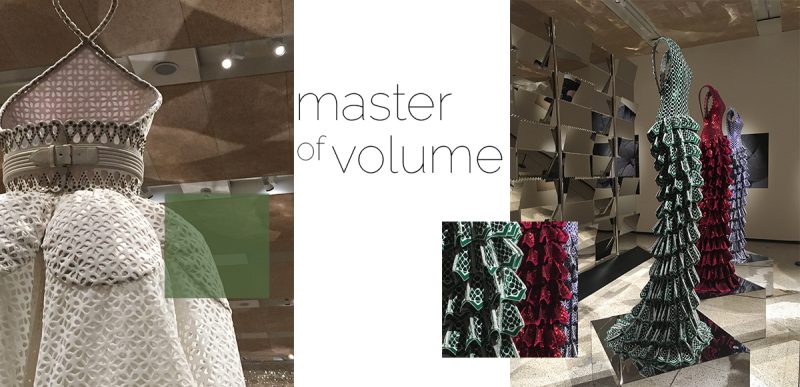 His reputation as the fashion outsider, always staying at the outlying edge of the fashion industry, marching at the beat of his own drum provided him (in the Fur Guru's scale) with the highest score regarding integrity and absolute commitment to the real meaning of fashion; the reflection of time and the human spirit. He achieved it by telling the truth through his designs, staying genuine to his passion for quality and experimental techniques and designing for real women.
His approach to work was to face women not as visions or combatants, his pursue was not to create inaccessible visions of femininity. He would just look at women as beings of beauty with real, practical, daily life needs and demands. He would use their body form and design on them, enhanced them, sculpt and mould them. So much meticulousness and precision made his work timeless because it is for the real woman in the real life (and those two factors will, or should be, always a constant in design).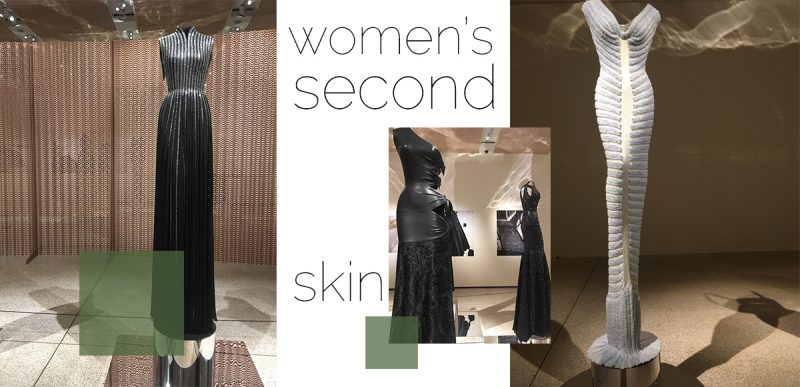 That is why I decided to visit Azzedine Alaia's exhibition as, this Guru believes that, the opportunity to have a close encounter with this master's creations must be not only in her's but in a lot of people's bucket list. In a way, I wanted to make a lot of people's dreams come true (so generous moi!).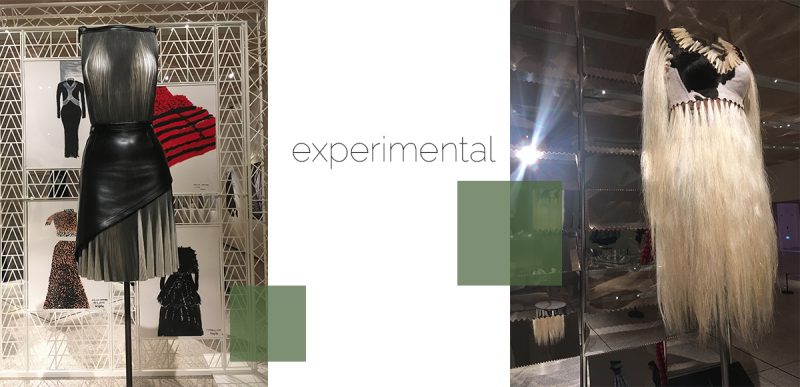 So, here my darlings, enjoy this present of wonder, of love for the true beauty of life, of creativity, of talent, of craftsmanship, of real women but most importantly: of fashion. Alaia's was at the service of women and, while doing it, he provided them with confidence and power. Believe you me, the loss of the couturier in 2017 saw the disappearance of an unrepeatable revolutionary of patterns and techniques.
Thankfully for all of us, his legend will endure until someone as gifted or innovative or brave as him appears… if that ever happens.
P.S. Promise, promise! This time I'll stick to my word and bring you some brilliant report about Inside Arc exhibition. I will make it up to you. Until then, keep safe.
The Fur Guru xx