The Griffin:
—From Bartholomaeus Anglicus [13th century CE] (De proprietatibus rerum, book 18):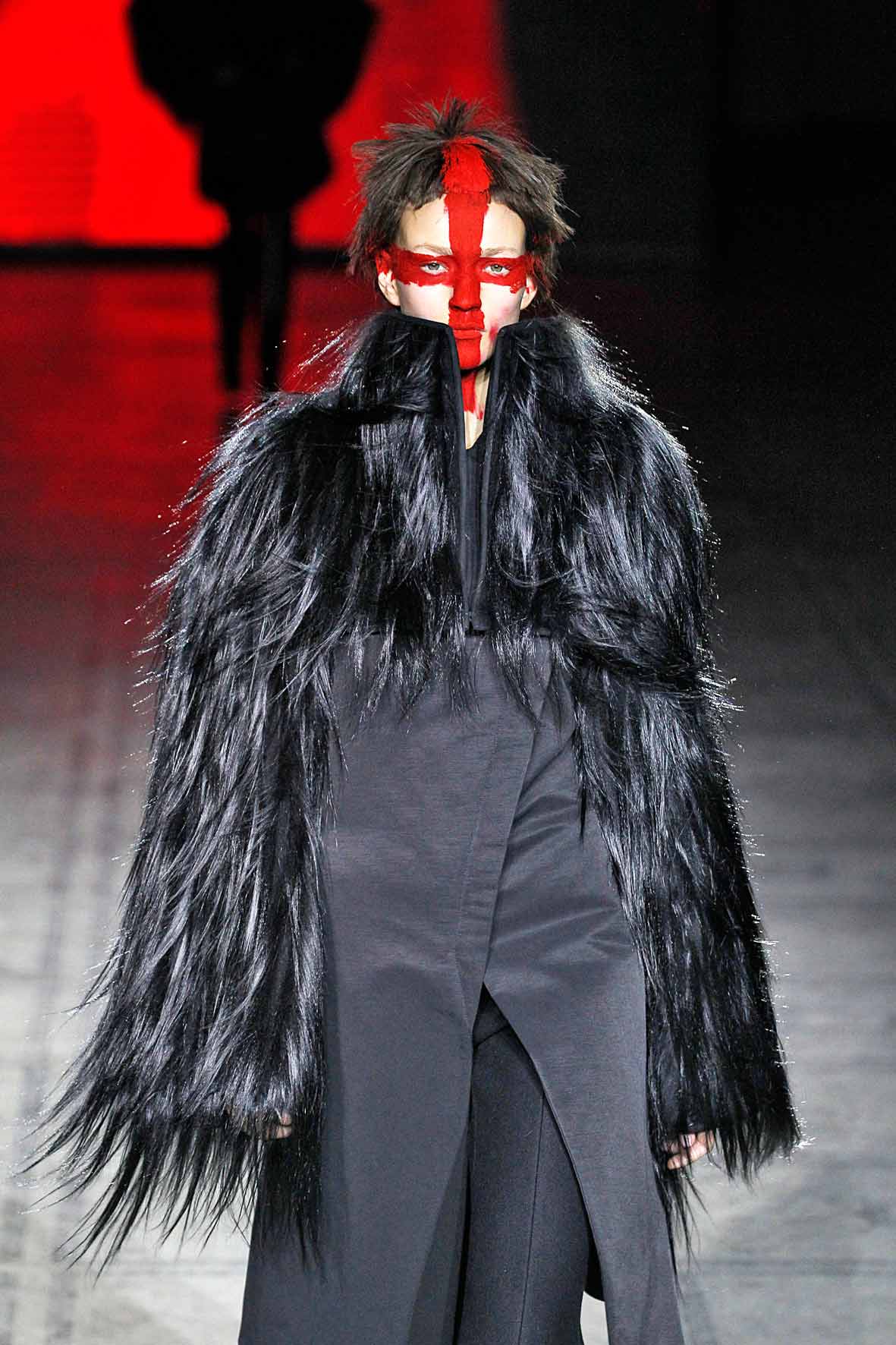 "The griffin is a beast with wings, and is four footed: and breedeth in the mountains Hyperborean, and is like to the lion in all the parts of the body, and to the eagle only in the head and wings. And griffins keep the mountains in which be gems and precious stones, and suffer them not to be taken from thence."
The spirit of Britain: the chaos, the passion, the hope, the love, the hate, the history, all came together in Pugh's AW15 collection. It was a mixture of the Sunderland football chants, like a call to war that ended up with a love letter to Britain, on the face of a model adorned with Saint George's Cross make-up. But this was a self-sacrificing love, one that burns and then lingers there, while it watches you die. Powerful enough to never let you go, even when you want to. And so was the collection; it contained a bleak, dramatic and ritualistic nature. Black capes, face-framing funnel necks, and layers of fur overlapped. Also, a Mongolian lamb fur coat in silhouette-warping shag and flaring dresses that swept the floor. Most of the outfits had obvious details of armours or yields.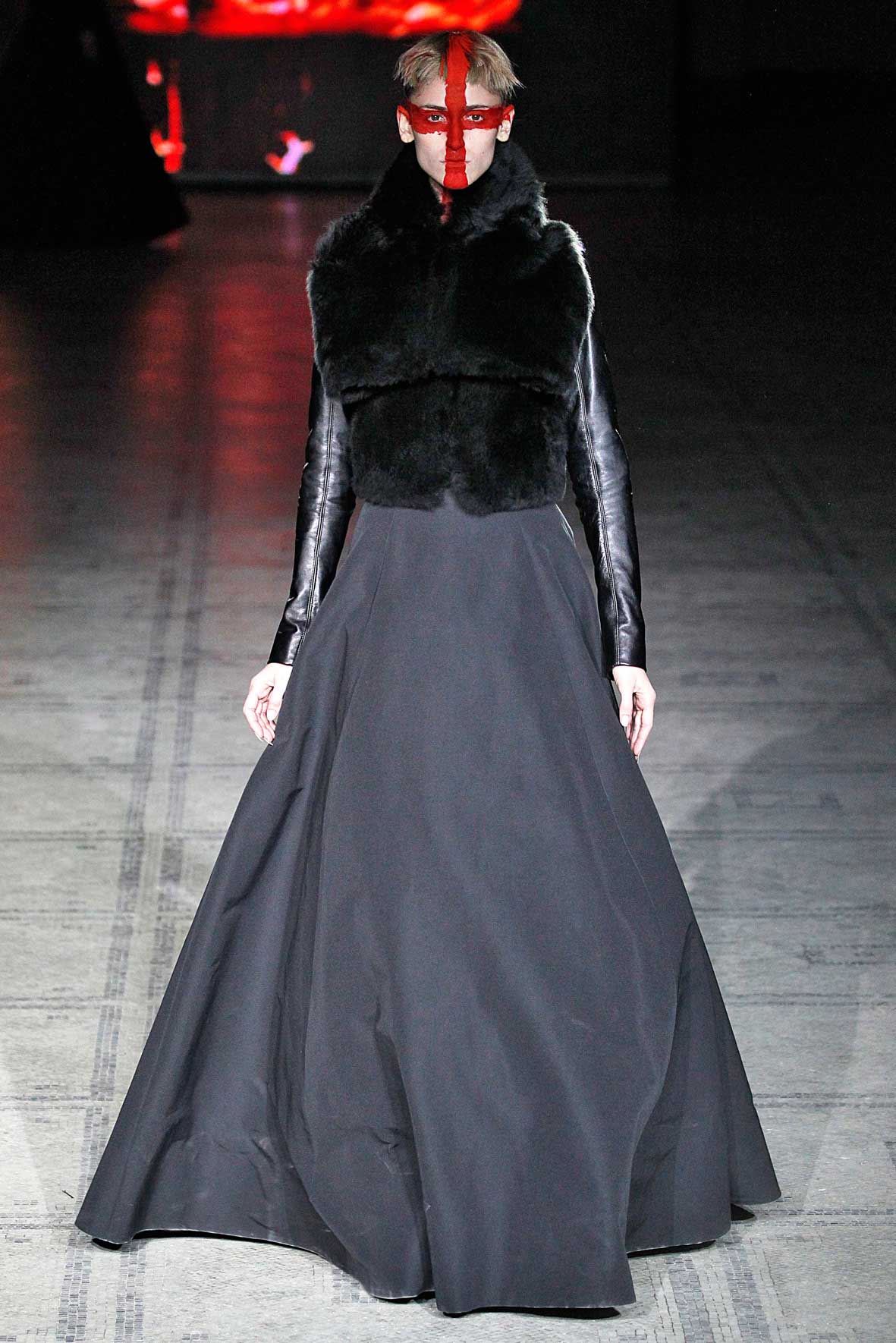 These were warriors that came to fight against the beast of love. Like the Griffin, this love is untameable, cruel but beautiful; a temptation that provokes us to keep looking. The beauty of the Griffin that keeps its precious stones makes us forget about its danger and we are happy to sacrifice, as we might, if we tame it, become something bigger. Pugh said after his show: "the idea of sacrificing yourself to something bigger than you are is fascinating." In his collection there were enough pieces and textures to understand and be part of this self- surrendering allure.