Only a few celebrities are on the frontline challenging natural fur, denouncing the fur trade and propagating sensationalist myths to mislead their large following. However, while there aren't many celebrates taking up arms, we are becoming increasingly aware that the beliefs of these celebrities are as faux as the fur they wear. This feature will explore the celebrities that pose as the defenders of animals-based products whilst at the same time owning or representing brands that use animal-deriving ingredients. This feature explores and answers questions including, do these celebrities reflect a public mood? Or are they cashing in at the expense of an entire industry?
Reality television juggernaut Kim Kardashian West has always been a lover and wearer of natural fur. It doesn't take much online research to find images of Kardashian West wearing fur throughout her rise to becoming one of the most recognisable faces and brands in the world. However, in recent years, Kardashian West has announced that she will no longer wear natural fur, instead, she will have all of her existing furs remade from crude-oil based synthetic fur alternatives. Not only is this at the detriment to the planet for no good reason, but after an investigation into Kardashian West's globally popular beauty brand KKW Beauty, it appears Kim's activism is as faux as the fur she now wears.
Animal-rights campaigners hail the reality star as a guiding light against the use of animal-based products, yet it appears they have overlooked Kim Kardashian West's own brand KKW Beauty. KKW Beauty is not listed as a vegan make up manufacturer, in fact, like many of the leading cosmetic companies, KKW Beauty products do contain animal deriving ingredients. From Kardashian West's Crème Contour to her highlighters, her make-up, much like most other reputable make-up brands, isn't vegan. This information, for the 97% of the population who are in favour of and consumer animal based products, will not take umbrage to this, it will not hinder their everyday lives. However, for the vegan community and animal rights activists for whom Kardashian West poses as a leader, this information should be shocking.
This investigation becomes even more interesting when you factor in the environmental implications that Kardashian West's decision to endorse synthetic materials over natural fabrics has. Kardashian West was on the front line of California wildfires that reaped havoc on the wealthy celebrity laden communities of Malibu and Calabasas. It's ironic that by remaking her wardrobe over with synthetic alternatives which feeds into the fashion industry's role as the second biggest industrial polluter, which in turn creates extreme climates which wildfire arise from, almost resulted in destroying her home. Now, I'm not saying if Kim Kardashian West chose not to remake her wardrobe that the wildfires would never have started, but it's interesting to note that her hypocritical role is actually a large part of the social and environmental fast fashion problem that has engulfed the world.
The next celebrity hypocrite is US talk show host Ellen DeGeneres. In 2009, PETA named Ellen DeGeneres as Woman of the Year, on their website, PETA name Ellen and her wife Portia's decision to ditch all animal products in 2008 as part of their reason as well as Ellen's use of her very successful talk show to raise awareness of animal issues. DeGeneres promotes a vegan lifestyle to her live and global audience but is her activism devoid of any substance?
The same year PETA highlight as a turning point in DeGeneres' life, 2008, one which we should all praise and emulate, DeGeneres signed a huge deal with Olay and CoverGirl Cosmetics becoming the face and spokeswoman for the brand. While CoverGirl claims to be cruelty-free, yet owned by Coty which does test its products on animals, CoverGirl is not vegan. Similarly, to KKW Beauty, CoverGirl's products contain animal-deriving ingredients including beeswax, lanolin, sodium chondroitin sulphate and collagen to name only a few. Similarly, to CoverGirl, Olay is not a vegan cosmetics brand containing many of the similar ingredients, however, Olay is not a cruelty-free brand meaning they test on animals. This should challenge PETA's core principles yet they appeared to overlook this when selecting DeGeneres as their Woman of the Year, something DeGeneres also seemed to ignore.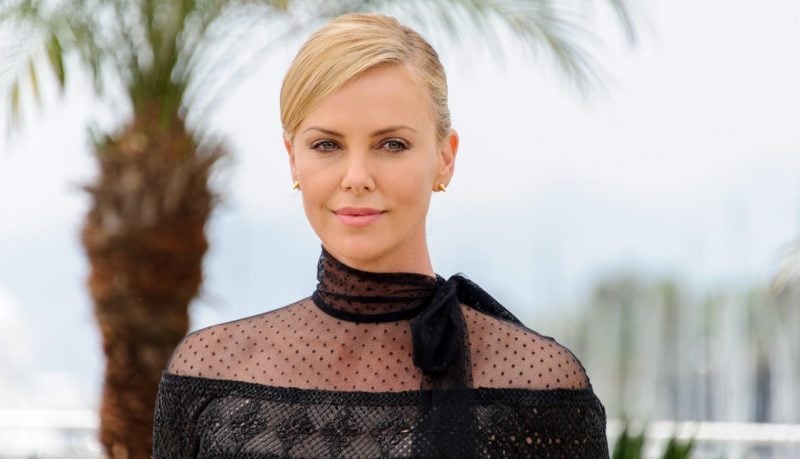 The final celebrity whose activism appears to be baseless is Hollywood actress Charlize Theron. Oscar-winning actress Charlize Theron starred in a PETA campaign with her dog under the slogan "If you wouldn't wear your dog, please don't wear any fur." The ad features explosive and controversial text to shock whoever is looking at it. However, what the ad fail to highlight is Theron was at the time of the campaign, and still is today, a brand ambassador of high-fashion design house and haute furrier legacy brand Dior. A trailblazer in natural fashion, each year Dior releases a collection of fur and natural fabric fashion. One of the most famous and popular brands with consumers, Dior is known for its craftsmanship and creative directors who continue to reinvent and innovate the fashion world. It comes as no surprise that an A-list actress and ex model Charlize Theron would join the fashion house promoting their perfumes amongst other ventures. However, it is surprising that Theron would contradict herself by representing two brands who are diametrically opposed.
This feature explores the deep-rooted and fundamental hypocrisy behind just a selection of celebrity campaigns opposing natural fur. But more importantly, it exposes the baseless choices made by celebrities in the name of faux animal-rights activism. It's no secret that celebrities will say just about anything for the right price, but after decades of attacking an independently regulated, government managed and transparent industry, it's time to fight back. No longer can celebrities cash in at the expense of natural materials, the environment, and the livelihoods of many remote indigenous communities that depend on it. As the public mood shifts towards environmentally-friendly fashion of which natural materials is a staple, we are already seeing fashion designers, including Jean-Paul Gaultier announcing he would return to fur, and celebrities including Beyoncé, Jenifer Lopez, Lady Gaga and Cardi B all sporting natural fur proudly. This momentum is building and natural furs faux foes and synthetic alternatives are falling at the waist-side.