"Haute Couture is a mass of whispered secrets. Rare are those who have the privilege of passing them on".
– Yves Saint Laurent
If there was going to be one show to close Paris Couture week, it was most certainly going to be Fendi's Haute Furrore showpiece. One year after walking on water in Rome, Karl Lagerfeld returned to Paris with a high fur collection with wonderful garden tunes.
The Italian brand's collection paid tribute to nature and the world of flowers.
Lagerfeld certainly didn't disappoint as the likes of Kendall Jenner and Bella Hadid were employed to devastating effect in the colour infused fur collection. This also wasn't just any fur; this was just about the finest creations going, expertly pieced together by the Fendi Atelier.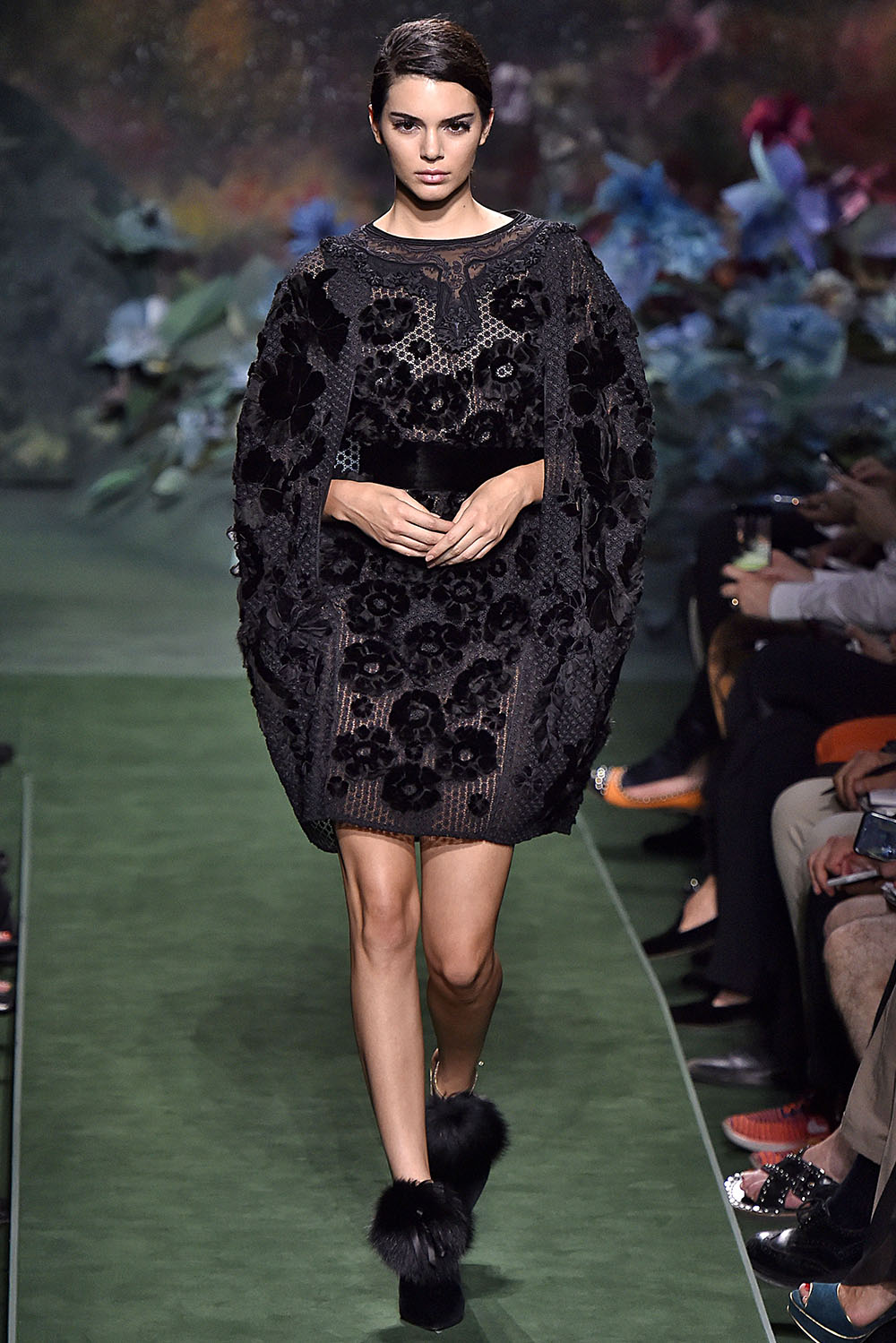 A bright red poppy motif sheath was followed with a sienna coat with purple fur blooms. A turquoise cape dress sported oversize red fur flowers that turned again into poppies on the floppy ankle boots.
Later, coats with strong necklines speckled with multi-colour were echoed cleverlt by fur coats, with real life speckled contrasts.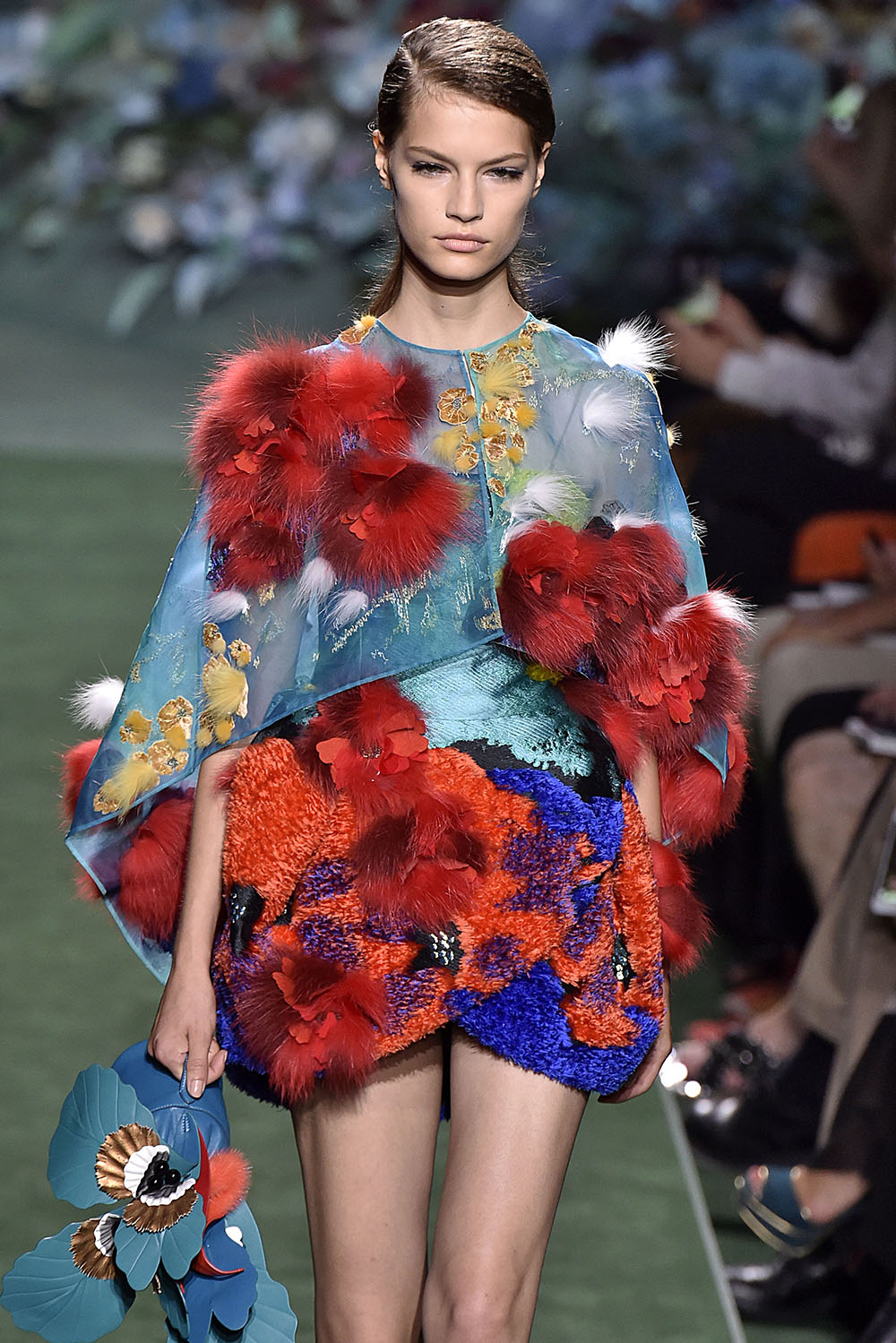 The collection is definitely about details and craftsmanship, which created a flawless outcome that allowed the guests to enter a vivid, stimulating world. It also describes Fendi's idea of a contemporary sophistication that will suit every modern day woman.