REMIX 2018 Supported by vogue talents announce winner
CHUNCHEN LIU FROM JAPAN TAKES HOME THE REMIX GOLD PRIZE
 Milan, February 25th, 2018. REMIX, the international fashion and fur competition organised by the International Fur Federation (IFF) and supported by Vogue Talents named its winning designers last night at its annual ceremony in Milan.
This year, IFF has asked the contestants to create fur designs that has an entire sustainable entity an Chunchen Liu from Japan was awarded with the Gold prize. She was offered an all expense paid trip to Studio NAFA (North American Fur Auctions) at their Toronto headquarters for a week of technical training and practice. This series of designs were inspired by snow mountains and mountain climbing sports. The use of different kinds of furs show the snow and texture of rocks on the mountain.
The jury, composed of Sara Maino Sozzani (Deputy Editor in Chief of Vogue Italia & Head of Vogue Talents), Tamu McPherson (All The Pretty Birds), Arthur Arbesser (Creative Director of Fay), Adrien Roberts (Director of Education at Accademia Costume & Moda Roma) and Luca Rizzi (Desinger's scouter and founder of Creative and More), selected Chunchen Liu innovative designs from over 30 garments presented and over 100 applications submitted from all over the world.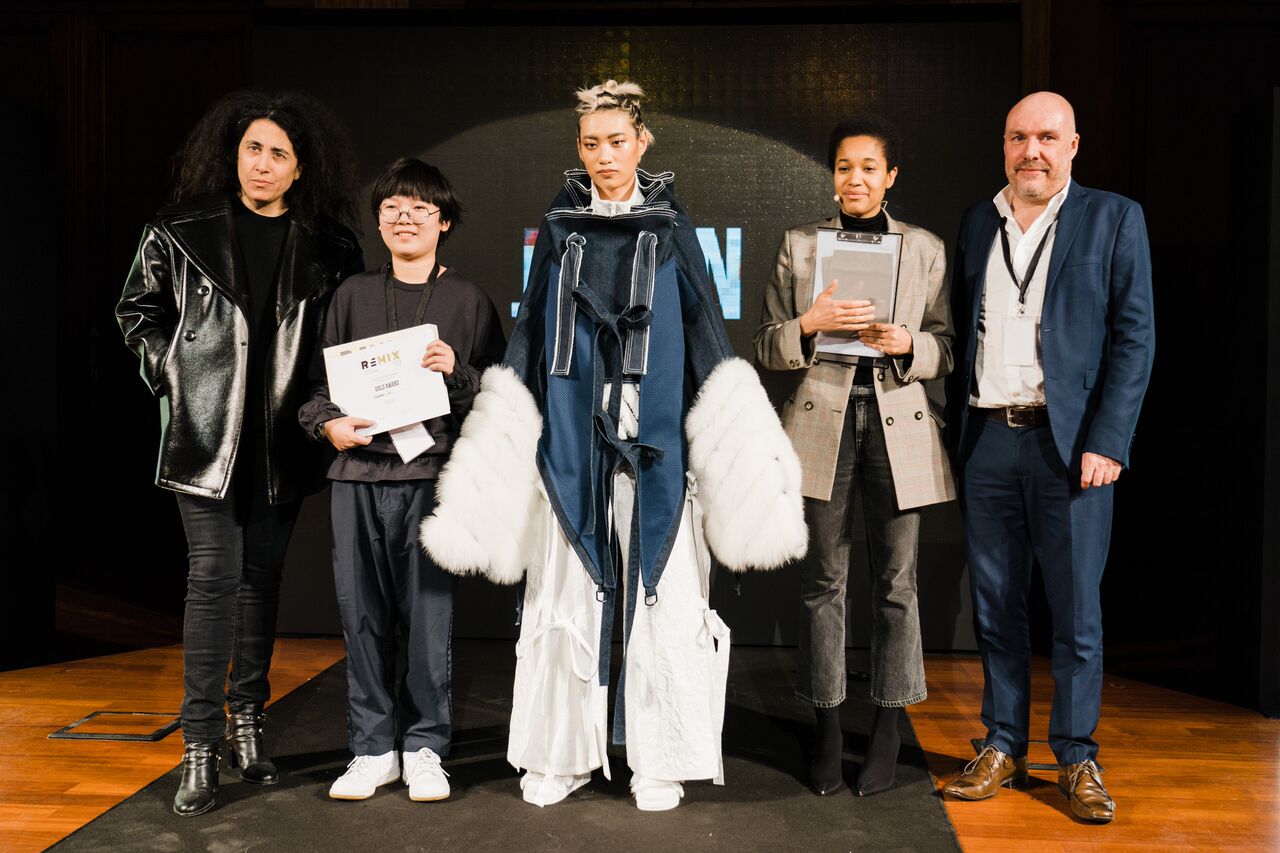 The REMIX Silver prize went to Siyang Meng from China. Her inspiration comes from the natural rock crystal and its many features and characteristics of the likes of coral. She was granted an all-expense paid trip to Kopenhagen Design Studio for a week of technical training and practice.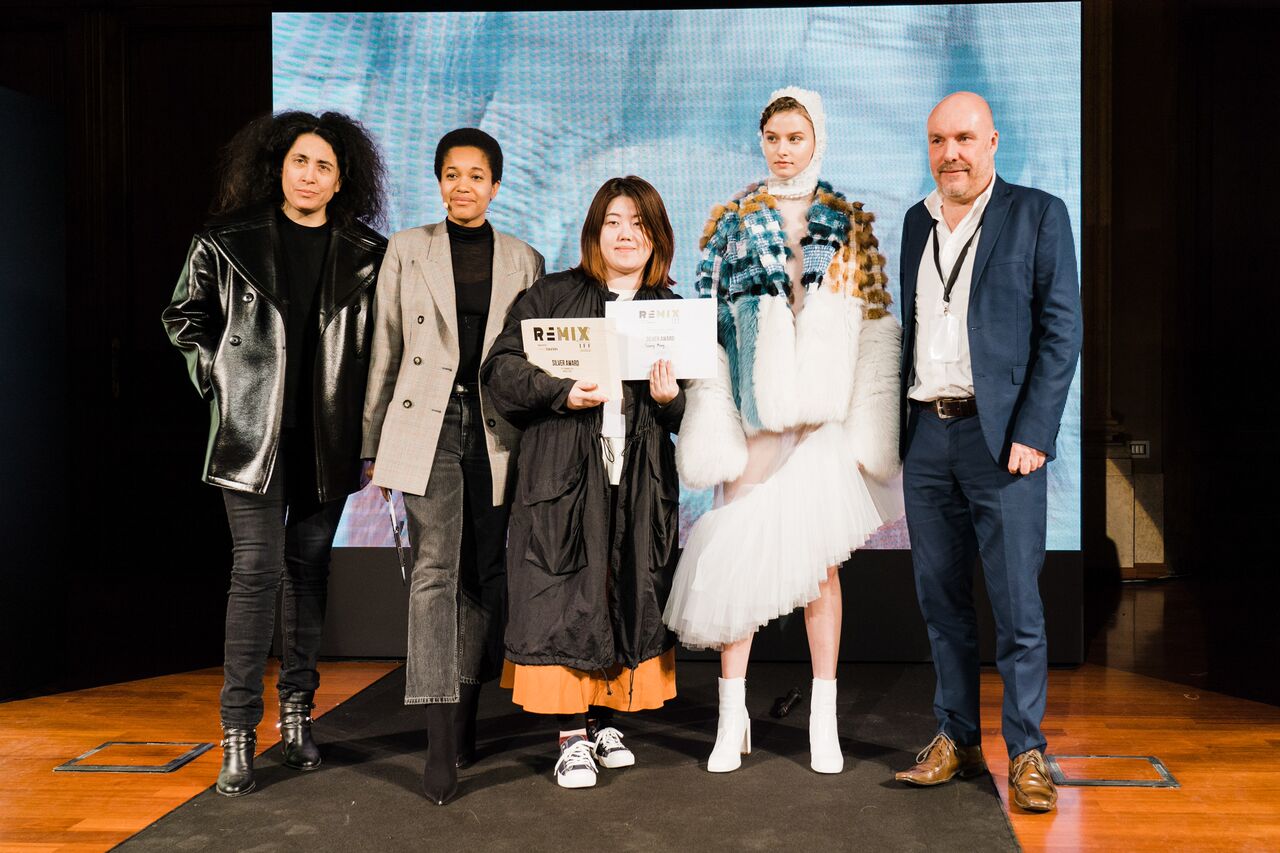 Abigail Wirth from Hungary scooped the Bronze award with a manifesto against the plastic world of products around us. As fur is renewable, reusable, sustainable and an ancient material, it creates a big contrast with the social media's fake reality.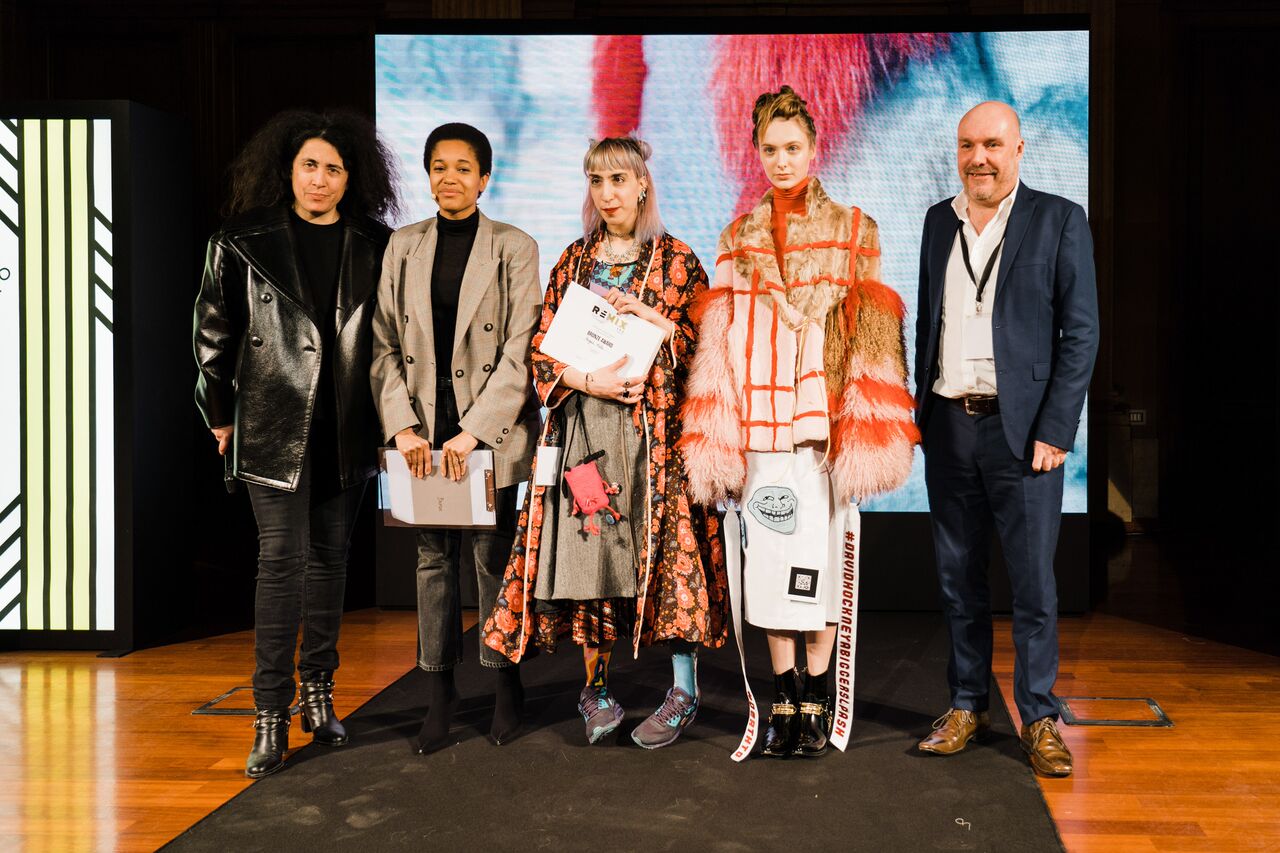 All the REMIX 2018 winners will have the honour of seeing their creations headlining in the next IFF fashion advertising campaign, FUR NOW, which gets global exposure via partnerships with leading fashion media and the opportunity to have an exclusive exposure on Vogue Italia and vogue.it.
During the event, Saga Furs also granted the Saga Award to Chunchen Liu, thanks to her innovative and creative project. Chunchen Liu will receive an all-expense paid trip to Saga Furs Design Centre for a week of fur innovation workshops and access to more than 3,000 craft techniques archive. Each year, REMIX gives up-and-coming design talent from across the globe an opportunity to showcase their innovative designs to a highly influential, international audience and to receive global exposure across a range of traditional and online media channels.