It's your time, It's your day
It's never too late to change lanes
How's your life? How's your place?
Was it where you wanted your head to lay?"
Rewind, Sterophonics
Am I the only one or is there a time in the life of everyone when you just have to stop? Oh dear! I don't even want to talk about this but… it might be age. Well, whatever it is, the fact is that it happens. So please my faithful readers, just stop whenever you have the feeling. We all deserve a time to breathe and I found the best place in the sphere to do so. Because when you arrive to Iceland, fresh air slaps you in the face and fills your lungs in such a way that you literally have no other option but to open your eyes and heart and be grateful to be alive.
Hitting the road, free of luggage (or very little) and in the company of my favourite human beings (names I might keep just for myself), we travel around the island. The comfort and warmth of the car gives a "parallel world" kind of feeling of what is happening outside. A Venusian, infinite, white, landscape sleeps freestanding. It's imposing but never scary. And then, you step out of the car, excited like a child because you know here, you're allowed to discover and explore. That might be the reason that tourism in Iceland is fast-growing by the year; the country offers no limits. And really, that doesn't happen very frequently.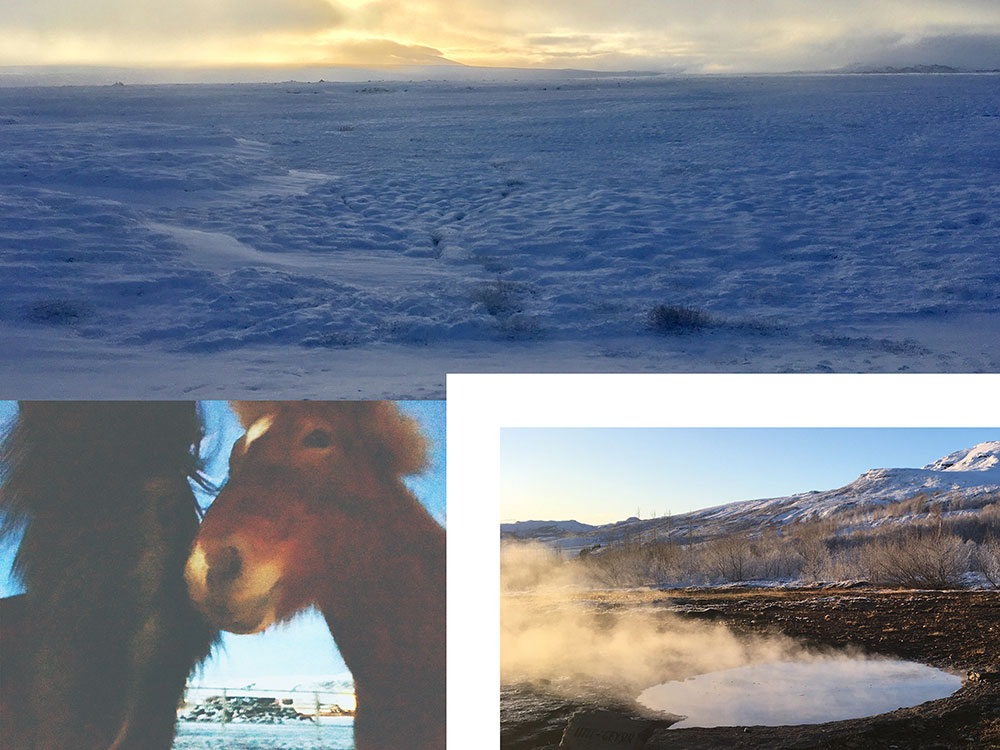 The inhabitants reflect the nature of their country. This people understand cold weather; they are relaxed and straight talking. Not scared of hard work, "cool" by nature and, I would say, with a very independent approach to life and style. The Viking spirit prevails through their passion and pride of Sagas, poetry and story- telling. Yes, Vikings were mainly labourers, poets and explorers (you didn't know that, accept it). Oh! And did I forget to mention they were also quite keen on fur? Icelandic people historically and by choice are strong supporters and wearers of fur such as mink (in this particular case, also farmers), fox, coyote and beaver. Really any type of fur! I just mentioned these examples, as they are more on trend right now among the Icelandic, hipster population.
So, I stayed in the capital (Reykjavík) as my base. This city offers from the typical lobster soup (that this Guru so much likes) to more sophisticated dishes such as seal and whale meat. Icelanders have a deep and innate connection with the sea and this reflects in what they eat, wear and design. So, this is not a place for fur introverts. You just have to walk a few steps on the trendiest street of the city (Laugavegur, or Wash Road for you and me) to realize that you can find an endless range of fur items (from seal fur slippers to home accessories… hey, I told you Icelanders understand cold weather).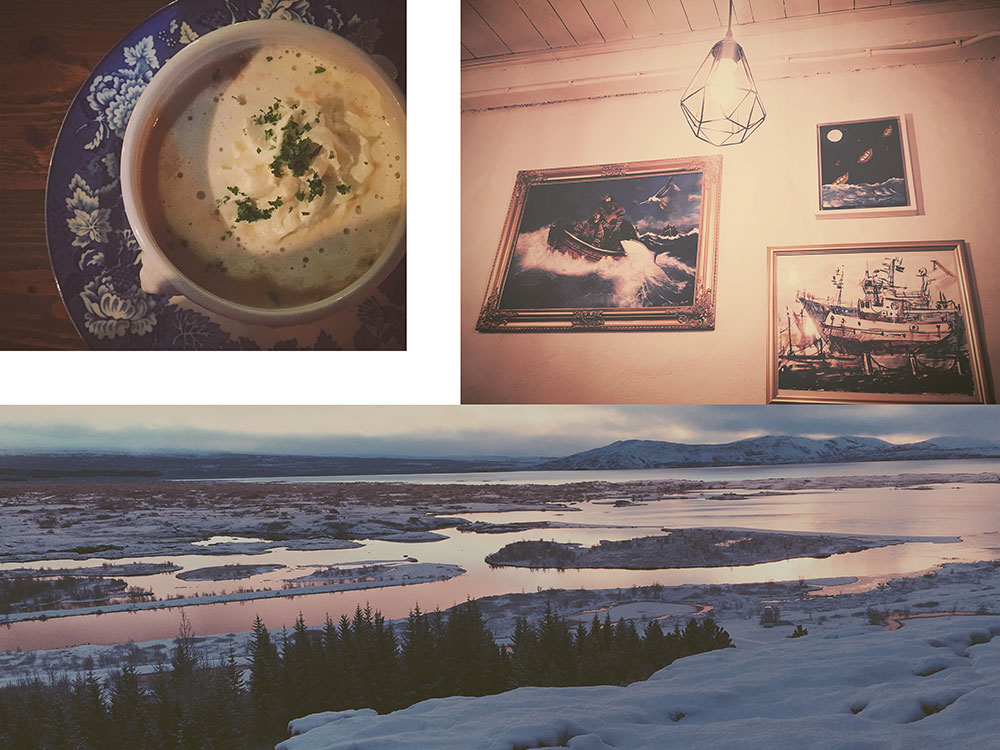 Here, nightlife is endless but presented in a different way. The mood is more relaxed, intimate and bohemian. May I recommend Kaldi Bar if you fancy some local beer or a glass of white while you rest on an adorable shearling covered cushion?
Quite small in comparison to other cities this Guru has visited, the charm of the Icelandic capital is based on, precisely that; the size that immediately makes the streets, buildings and the city familiar after a day walking around it. The amount of beautiful and trendy coffee shops also helps a lot. There's always a cosy corner where you can drink the brown elixir and feel your fingers again. If you are a fan of "please choose a vinyl, pick your favourite chair and feel at home", proper coffee, then you should not miss out Reykjavík Roasters.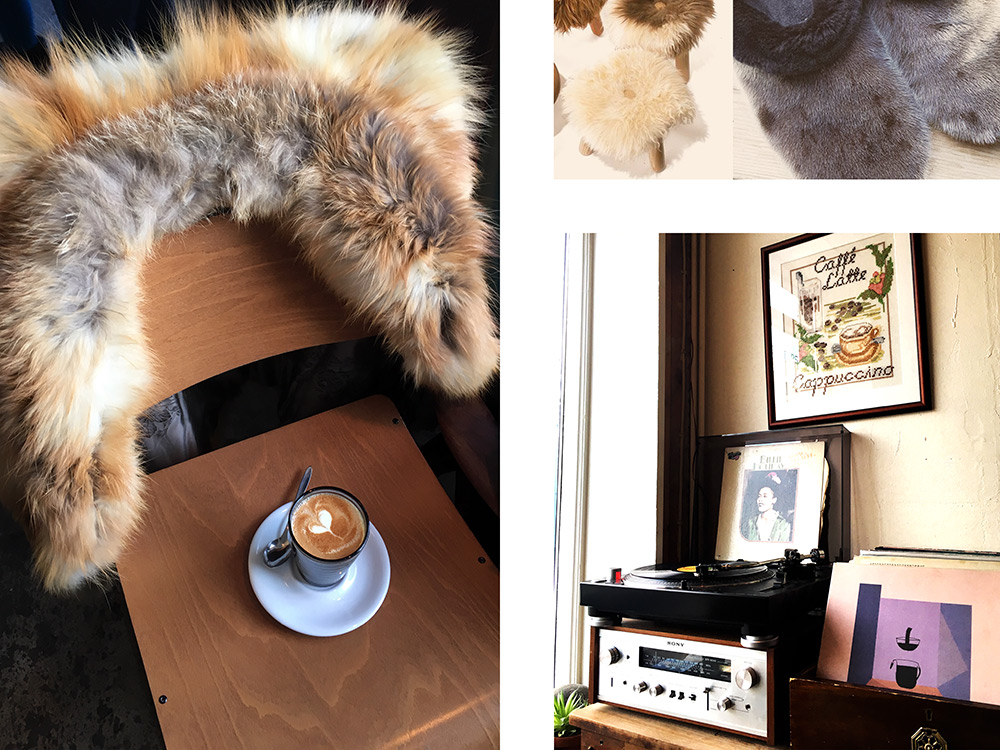 Sorry, I find very hard to stop talking about Iceland. It's a country that keeps on giving in all traits. I had a few followers on Instagram that certainly started thinking about un- following me because of the ridiculous amount of pictures. But you know what? It worth the risk! Iceland gave me back my sense of existence, of connection with this planet. It gave me back (or reminded me clearly) of my childhood ability to be surprised. It even gave me back, I might dare to add, the feeling of happiness, joy de vivre as a lot of people call it. It's not just the place; it's also the people. Among which happens to be one of the most outstanding and talented furriers. A man that feels proud of his trade, his work and his country. But this personality deserves a whole chapter just for him. If you want to be as lucky as me and meet him, you just have to have a look next week.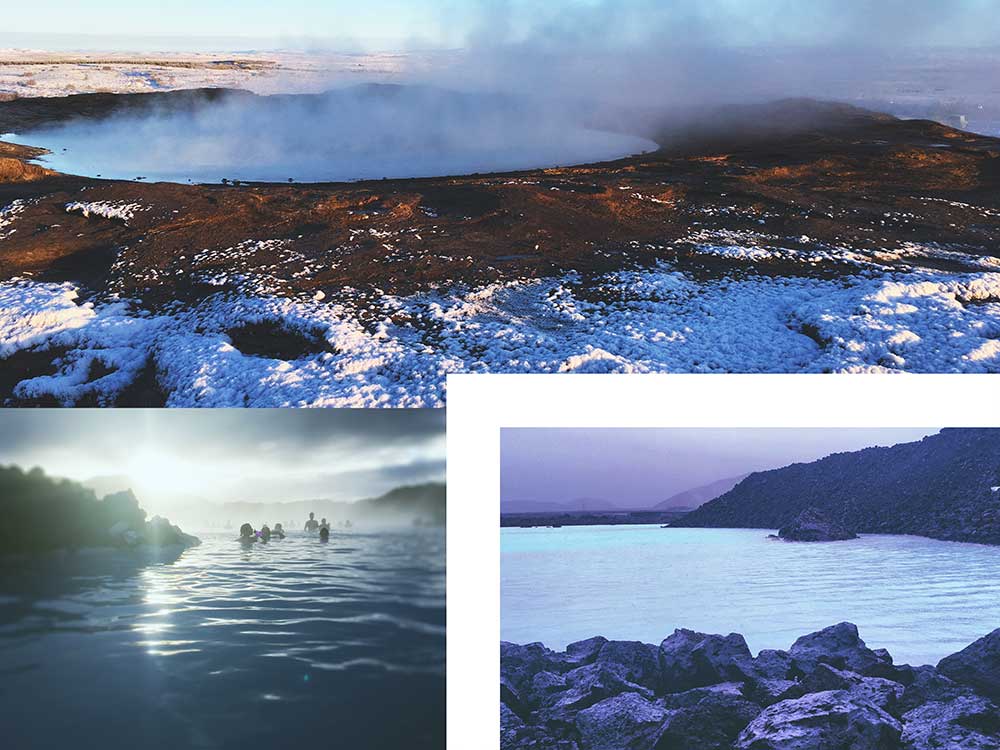 P.S. People, be sure not to miss my next post. Meeting one of the best furriers in the planet doesn't happen every day. Expect surprises and bunches of "coolness" with Eggert Johannsson.
The Fur Guru
xx