As New York Fashion Week draws to a close, and London Fashion Week commences, the Fur Guru is growing more excited as Milan Fashion Week approaches, this means only one thing: REMIX. REMIX, an international fur design competition for young creative talents, is a staple of my fashion weeks circuit, and this year is set to be the best one yet. So, it comes as no surprise that before REMIX's 10 finalists embark on the greatest opportunity of their careers, we come together to discuss the how and why of their designs and concepts – which believe me – are some of the most innovating creations I've ever seen.
Starting in no particular order, I met first with Asia REMIX winner Long from China who was keen to tell me why hechooses to design with fur. Long protests that "fur, as a fashion material, fur has the lowest discard and rate of any textile – it is by nature responsible." Long explains that his "combination of environmentally friendly fabrics like fur, silk and wool, and best practice dyeing techniques, means even if the fur garments are disregarded in the future, we can be assured that their creation will come at no cost to the planet. This means my designs are responsible to their core." Long's promise that his creations will come at no cost to the planet is a principle the fashion industry should support, I know I do.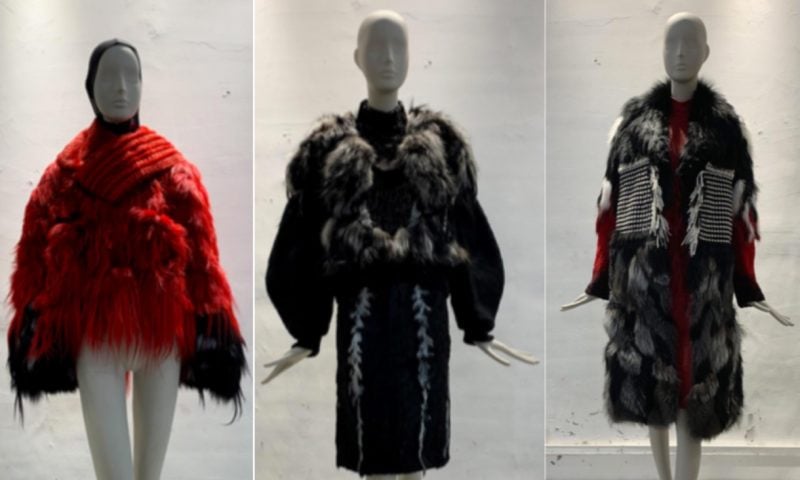 Helping keep the discard rate of fur low, something Long from China delights in telling me, is Christelle from France. Christelle confesses that she "used 100% recycled materials including vintage fur, upcycled furniture fabrics, and leftover pieces from past collections of international fashion houses like Sprung Frères and Yves Salomon." Since the whole Burberry scandal, using recycled fabrics from bigger fashion houses is something Christelle, and all of us, recognise as responsible, especially "since waste in the fashion industry, which is on an unprecedented scale," something Christelle reminds me. It is Christelle's psychology behind her designs that strikes me, she informs me that her REMIX collection "centres the evolution of humanity, humanities responsibility to the planet and our awareness of both." A concept and method of design that the Fur Guru enjoys.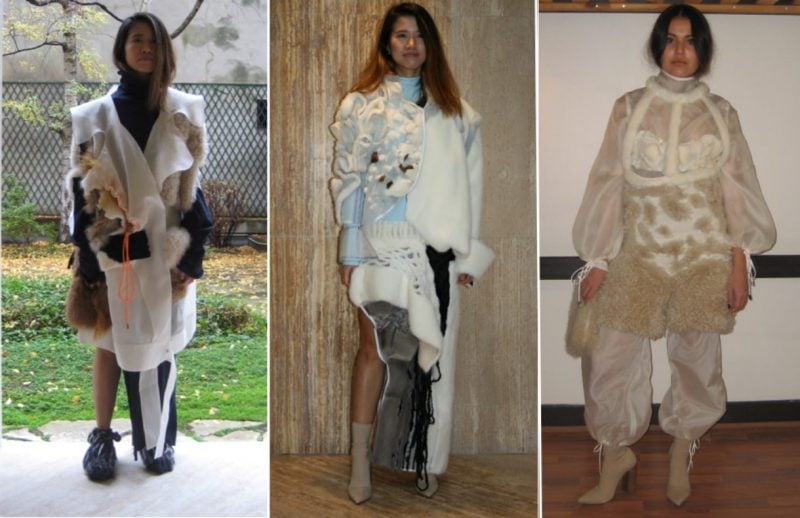 All designers who applied to be a part of REMIX were given the same brief, they must create three garments which embody REMIX 2019s theme: Responsibility. So, like Christelle, many finalists have incorporated recycled fabrics, such as Alessia-Rose from Canada. Alessia confessed to me, when creating her multipurpose garments, she used "wool, recycled fabrics and abundant Canadian natives: beaver, which needs to be culled for the environment and biodiversity, and fox, which is farmed ethically and independently." Alessia confidently states that from concept to creation, her designs are responsible, in fact, to illustrate the weight of responsibility she feels as a designer to use natural and sustainable materials, she opted for heavy, loose silhouettes in her REMIX collection.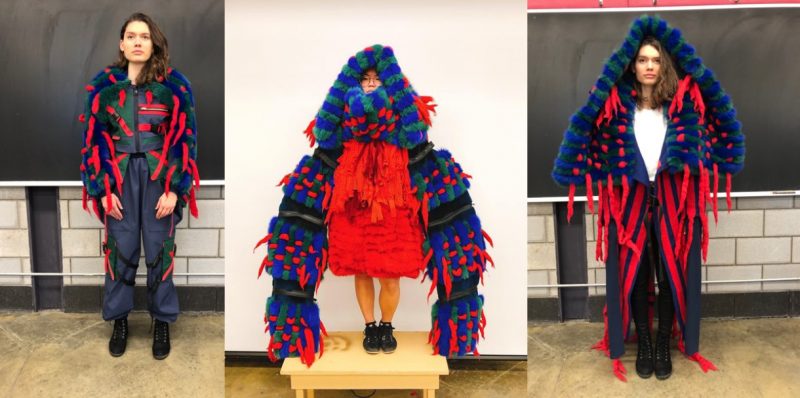 Similarly, to Alessia, many REMIX finalists have engaged with the theme (responsibility) not only by their choice of fabrics like fur, but through the design and aesthetics of their three garments. Dong from China has created naturally dyed blue fur garments which "represents the world's irresponsible use and dependence on plastic. Dongs argues his creations "represent the biggest debate within the fashion industry today: slow vs fast fashion, natural vs synthetic material, irresponsible vs responsible choices." And Dong's hope is for his designs "to awaken consumers to return to natural and sustainable fashion materials, such as fur."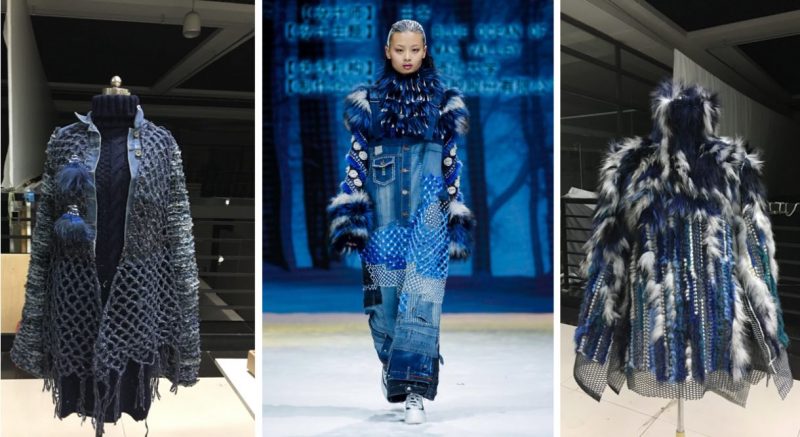 Long, Christelle, Alessia and Dong all highlight the greatest issues surrounding the fashion industry, one of sustainability and longevity. Being responsible is difficult, but the battle is worth it. Sustainability, Responsibility and longevity are all Hüseyin's, proclamations to the fashion industry. Hüseyin from Turkey has created a REMIX collection which he says not only "pays homage to the Hagia Sophia's aesthetic excellence and intricate beauty," but, his collection is a reminder to the fashion industry that anything from fashion to architecture, if well-made, can last a lifetime or even longer. It is our responsibility to create, build, design and live responsibly." It is this belief at the core of many REMIX finalist's designs, that I have seen growing in more and more in well-established fashion brands, starting with Edward Crutchley during London Fashion Week Mens.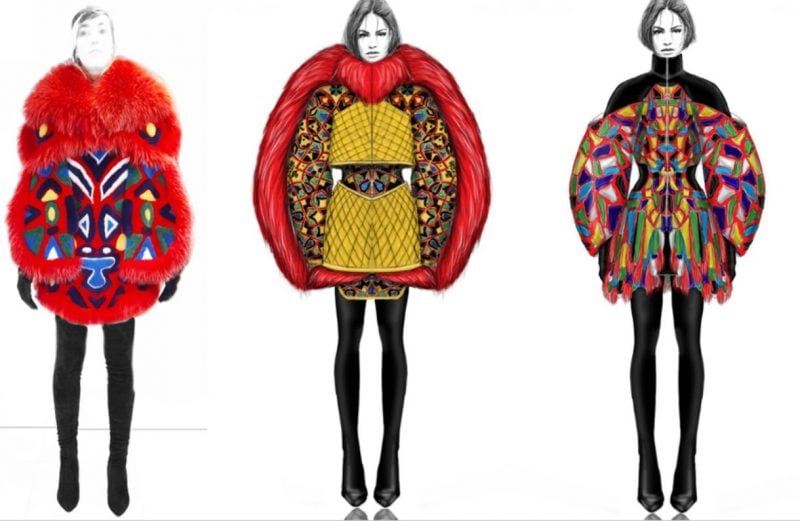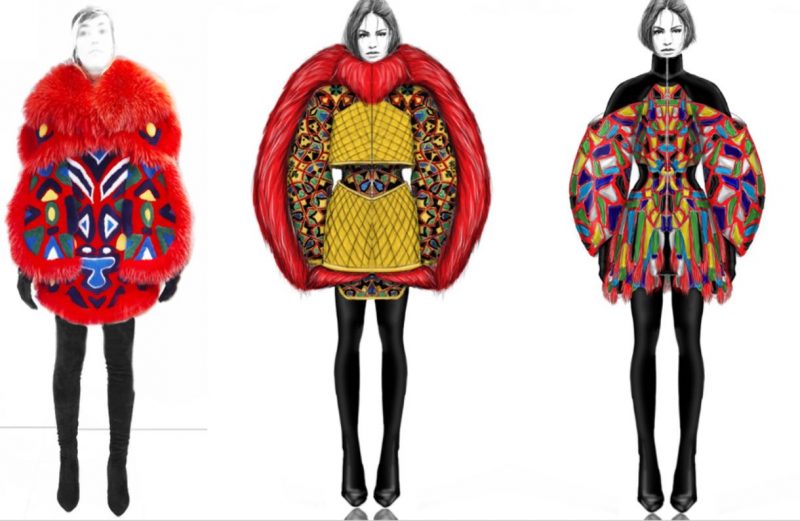 As more REMIX finalists detail the construction and concepts behind their designs, it is clear that Responsibility has remained at the forefront, starting from the sourcing of certified farmed and wild fur programmes. Sirapop from the USA is protests that he is 100% certain that his designs are responsible. Sirapop knows this because his "fur has been sourced from a certified farm with a transparent supply chain and the highest level of animal welfare." Sirapop continues, "as an emerging designer who is informed about the nuances of fur production and the industry itself, I believe the debate about the use of fur can be approached with the transparency I have shown with my REMIX collection."Visually, Sirapop's main fur coat is a tribute to his father's career, inspired by his police uniform, which Sirapop says has meant even the word "responsibility" has more meanings than one to him and something he has always known and strived towards.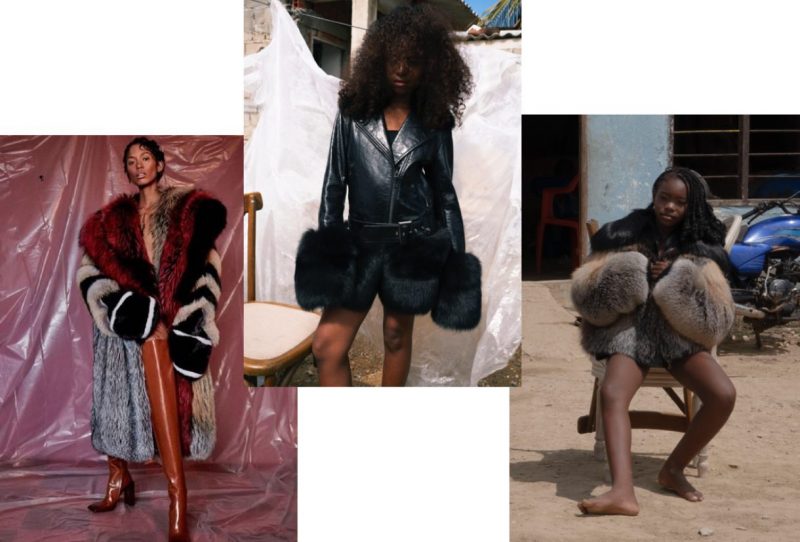 Saskia from German has also incorporated fur from a responsible source in her REMIX collection. In fact, Saskia used Mongolian lamb which supports an entire Mongolian nomad community in a remote region of the world, which without fur farming could not sustain itself. Saskia confesses, "my garments can be worn for a lifetime and beyond—passed down through generations, meaning the entire life-cycle of my garments is responsible." Not forgetting to mention that her "multi-colour gender non-binary REMIX collection" is a beautiful "charm bracelet decorated with nature's most beautiful charm: fur." I couldn't agree more, Saskia, and I can't wait to see your designs at REMIX next week.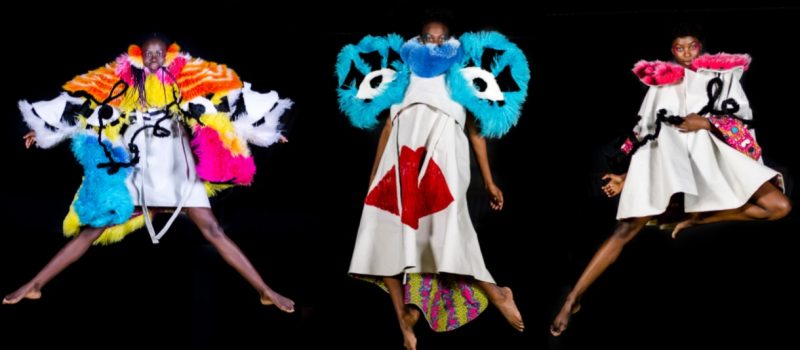 The wild fur used in Saskia's REMIX collection shares a responsible path chosen by REMIX finalist Berivan from the Netherland. Aesthetically, Berivan's REMIX collection is an investigation into my own immigrant background and the deep personal responsibility she feels to translate my heritage. When choosing from the wide array of natural materials to create with, Berivan opted to use seal, "not only because I find it one of the most interesting materials," Berivan gushes, "but because the hunting of Greenland seals is very sustainable and an essential lifeline to the culture of the Inuit people, who use everything from bone to meat to skin." Here, we can all see how Berivan's designs, her use of fur as a by-product, offers a new lens through which we can all view responsible design and craftsmanship – one which keeps traditions, culture and income alive.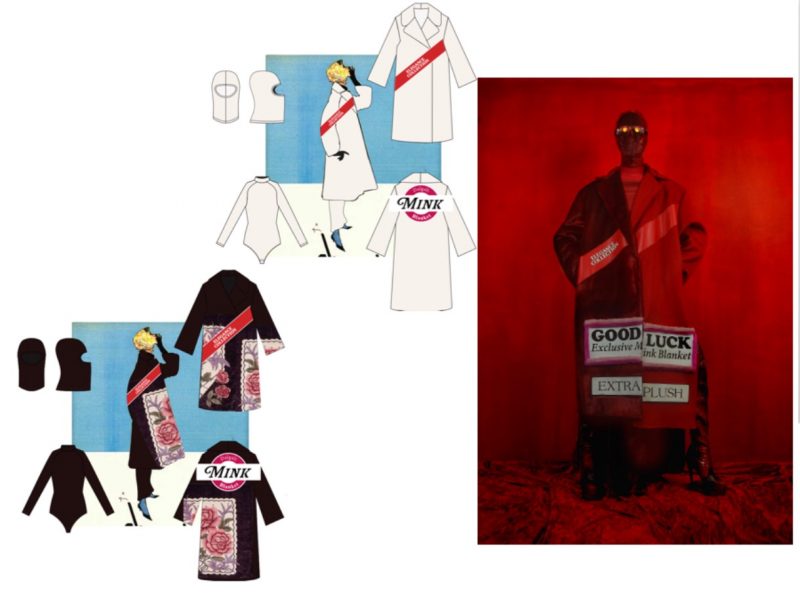 Taking a metaphorical and practical approach to her REMIX collection is Elina from Finland who'sREMIX collection centres the use of nature, in all its wild beauty, for fashion. Elina believes "nature offers mankind everything we need to create, and fashion is no exception", and that is why her use of responsible materials like fur, leather, cotton, wool and crystals promote responsible design, as well as highlighting the importance of covering the body in natural fabrics." I bask in Elina's thought process here, that not only do her designs mean the body is literally covered in natural fabrics like fur, but that when you put on her three garments, it appears as though you are decorated in flowers and foliage. Simple, beautiful, effective.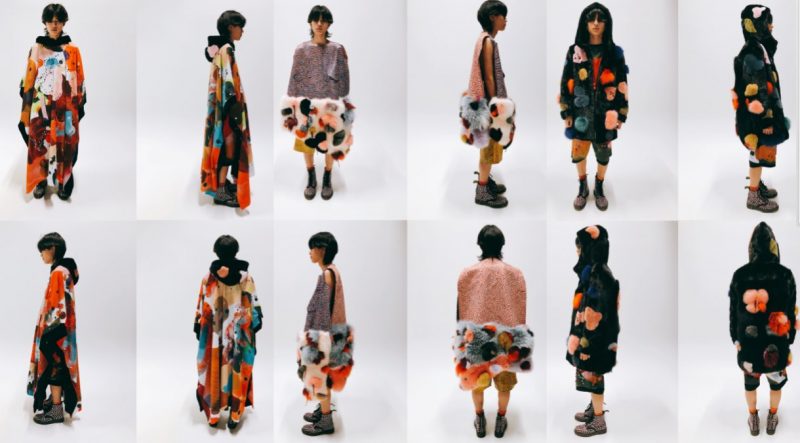 This is a similar approach adopted by final REMIX finalist Yuliya from Belarus. Yuliya's REMIX collection represents her belief that: "freedom, nature and responsibility are all interlinked." This is reflected by her use of "only natural materials like fur, and my use of prints and colours inspired by the beauty of birds, butterflies and nature." With this collection, Yuliya wants to send a message to all young designers, the next generation, to be responsible for every decision we make – "because the decisions we make today will be the ones defining us tomorrow" Yuliya concludes. And I couldn't agree more or think of a better note for the class of REMIX 2019 to summarise their creations.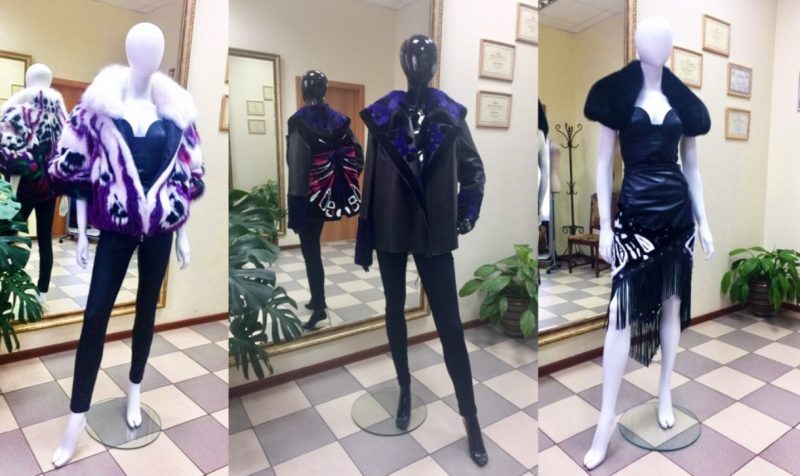 We live in a time where the bullying of anti-fur "animal rights" campaigners are winner, and where bans are rife, with the city of Los Angeles becoming the latest to join a collection of repressed design houses. But consumer choice doesn't have to be rare, nor should it be. With the design starts of tomorrow, ten of them detailing how their creations and concepts embody and reflect themes like responsibility, sustainability and natural fashion, we can all be confident that the tide will turn. Great things are done through a series of small actions, so by sourcing fur from a certified farm, or wild fur conservation programme, by emboldening the debate between natural fur verses plastic fur, or by creating a collection that reflects the beauty of nature with natural materials and banning petroleum alternatives, these small actions have great effects. Something the REMIX class of 2019 are showing us.