Haute Couture Fur
Francesco Scognamiglio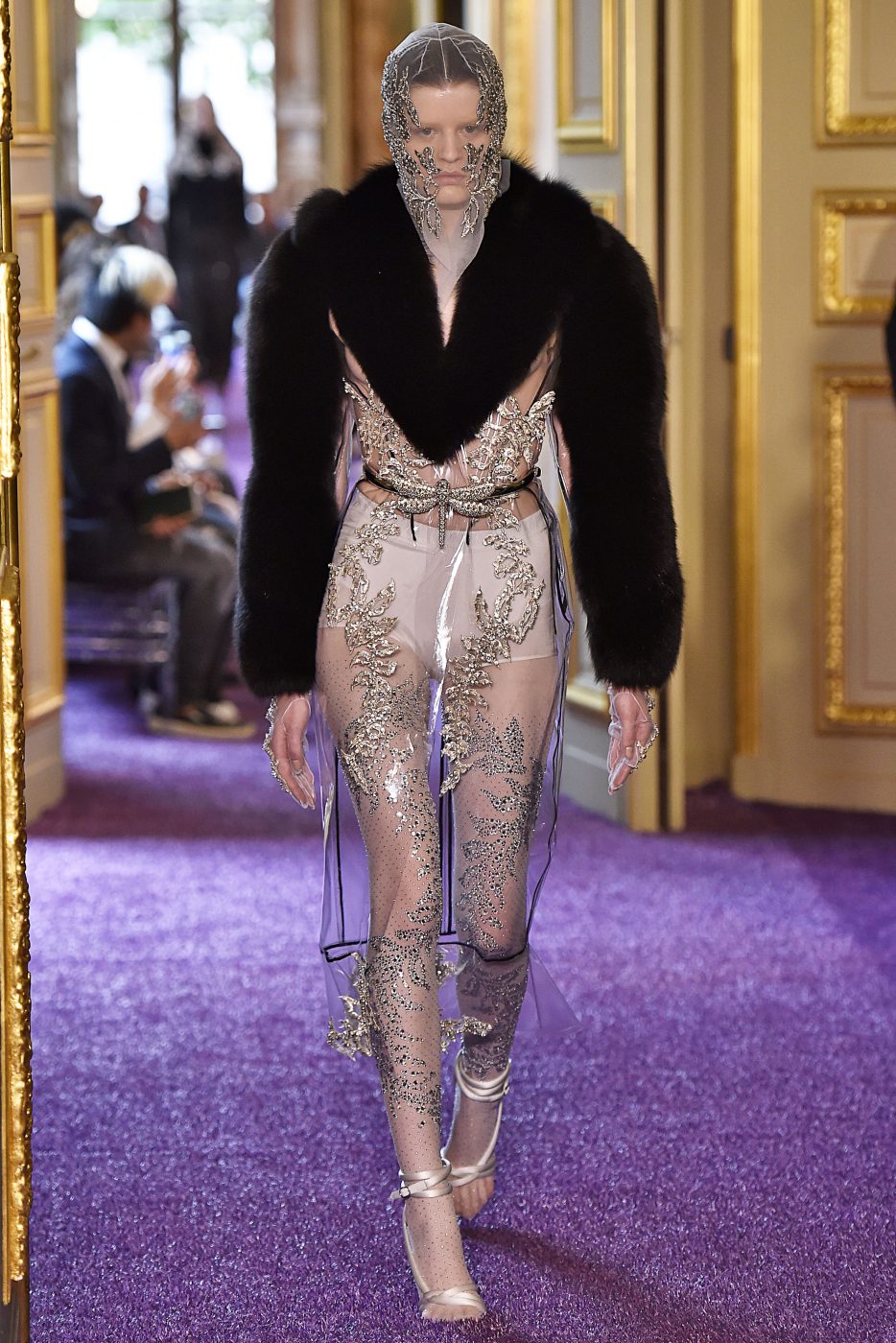 "I knew it was my dream since the beginning,"
-said Francesco Scognamiglio of his invitation from the Chambre Syndicale de la Haute Couture to be a guest member and open the Haute Couture week in the Ville Lumière. He illustrates further how his dream began as a 19 year old tailor in Naples transcending him into a present year full of gold thread hand-embroidered rococo, luxury black minks and stoles, and of course naturally strikingly women in beautiful hotels. Francesco has trained with Versace.
The first model that walked the purple-carpeted runway had very long legs, pronounced hipbones, and arms that extended below her thighs. She wore a midi length plastic coat adorned with black mink sleeves and collar. The coat was embellished with rococo closed at the waist by a dragonfly that sparkled with Swarovski. Superb Haute Couture fur.
"Strong, romantic, erotic" was how he described the look, adding, "It's my identity 100 percent."
Guo Pei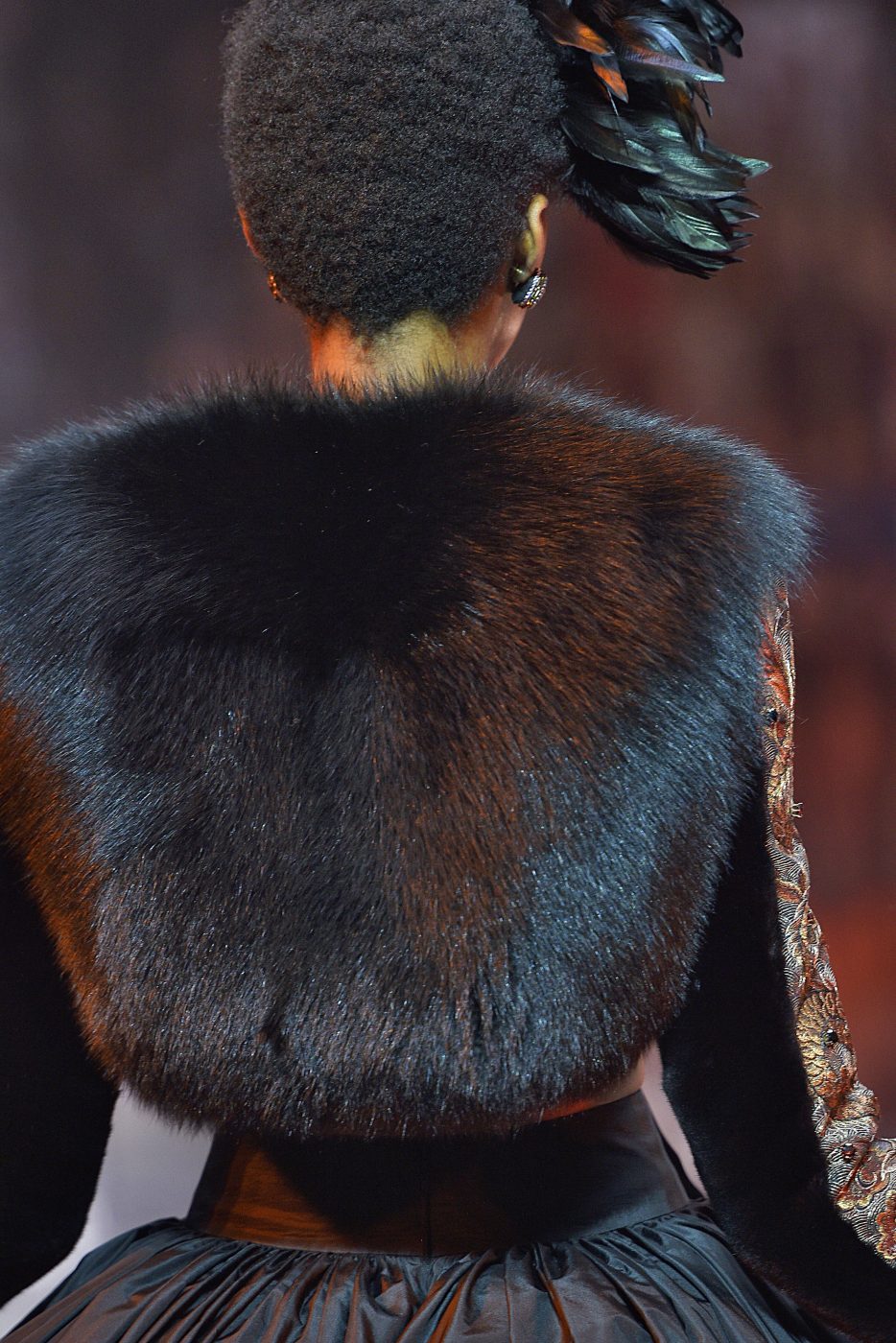 Guo Pei gained popularity after designing the canary yellow fur trimmed robe that Rihanna wore to the Met Gala in 2015. @badgalriri has 32 million followers on instagram. Since then, she has become the first Asian born designer to become a guest member of the Chambre Syndicale de la Haute Couture, as well as having Time magazine call her one the World's Most Influential People in 2016.
One model wore a shiny black puffball mini-skirt complete with an oversize bow over the chest, long-sleeved embroidery and black fur back. The designer used fur in an array of looks mostly as large sections adding class to even the simplest outfit. Her look is petite, functional and exotic.
Ulyana Sergeenko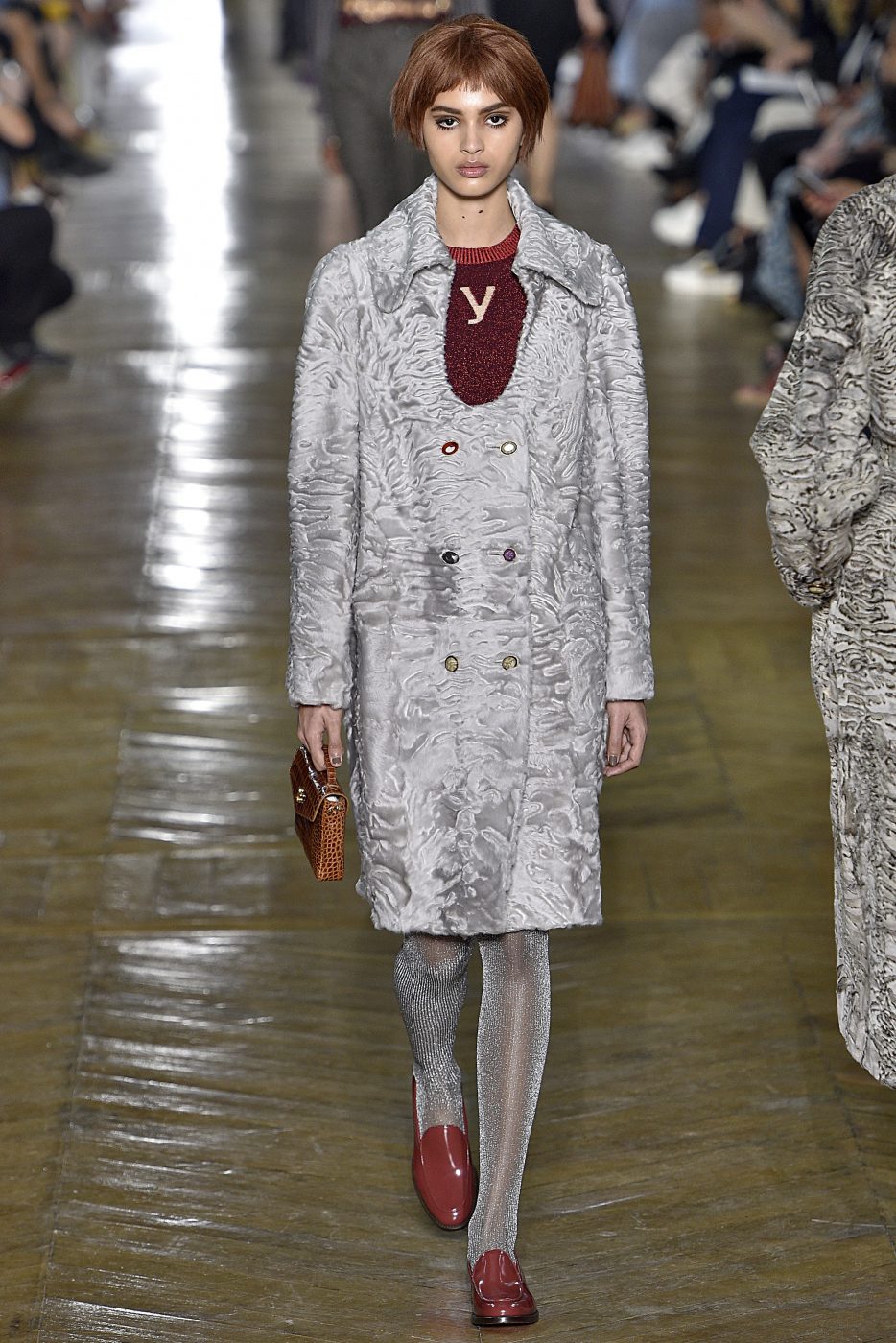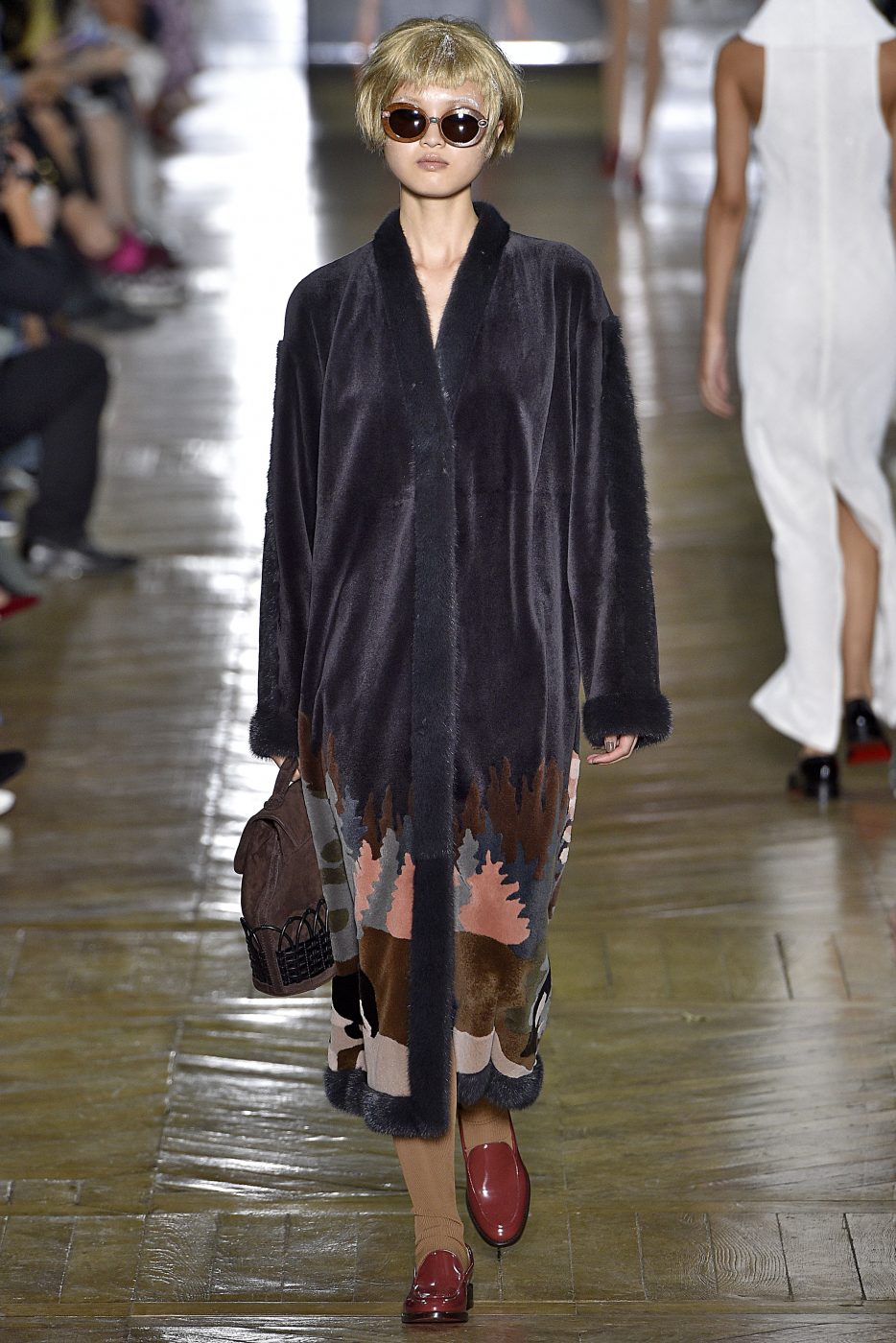 "Growing up, we only had two fashion magazines—Feminine Worker and Countryside Woman," Sergeenko recalls. "We had to sew our own clothes. I was well known in school because I would always change the designs. I broke all the rules. So in a way I was born in couture."
Ulyana Sargeenko is of the Russian Fashion scene where she started the label in 2011. Now, with a team of 65 her style is gracing the Haute Couture shows in Paris.
This season, her look adapted 1960 woodland needlework with many earth tone furs and fabrics. There were nature scenes of grazing deer embroidered in sheared mink intarsia coats finished with sleeves of braided mink. A personal favourite is the cloud coloured Karakul mid length coat. It is ever so sexy showing its texture on the runway.
Dior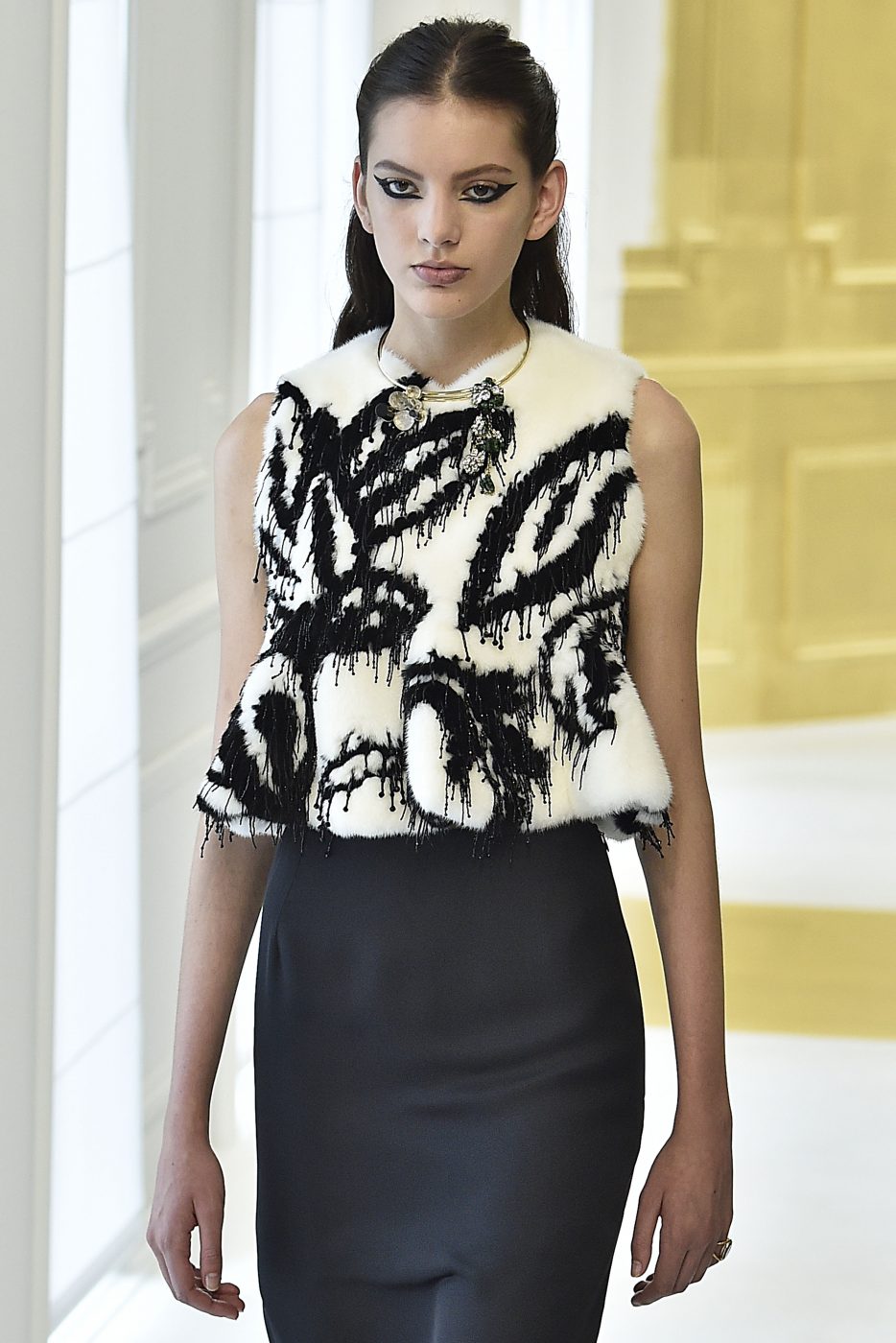 The Dior haute Couture collection is designed by Lucie Meier and Serge Ruffieux and still reflects Monsieur Dior's historic vision. She is young and classy whilst modern and functional.
Dior this year favoured black and white with an intarsia sleeveless mink top embellished with dangled pearl embroidery creating a Jackson Pollock effect.
Valentino
"After 25 years of creative partnership and of professional satisfactions we gave ourselves the opportunity of continuing our artistic paths in an individual way"
This is the last joint show for duo Maria Grazia Chiuri and Pierpaolo Piccioli at Valentino following Chiuri's announcement to leave.
Chiuri is expected to take over as creative director at LVMH owned Dior.
For this piece, think Ermine. Valentino's short-cropped white mink fur cape was adorned with black feathers symbolic of the style once worn by nobilities.
Giambattista Valli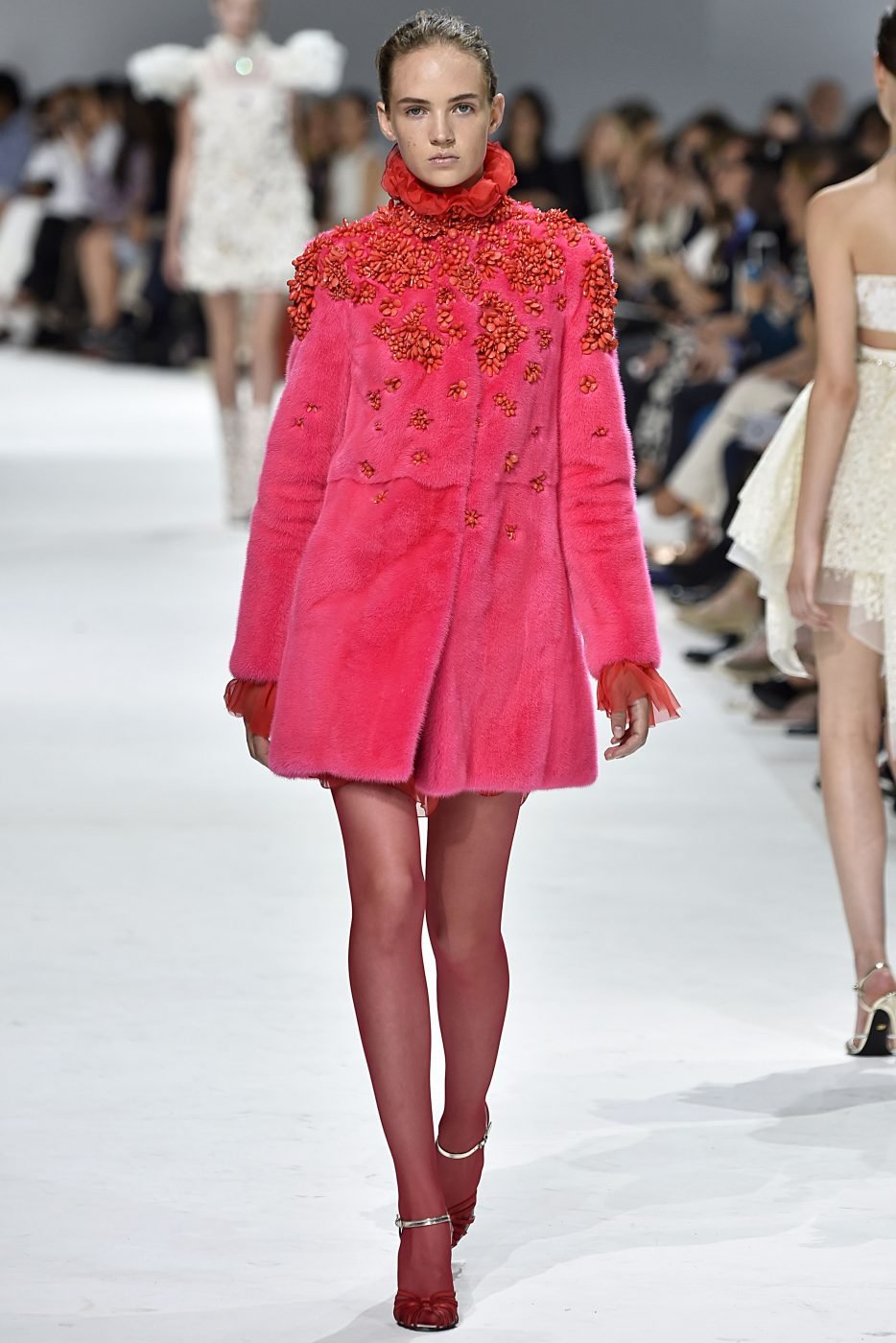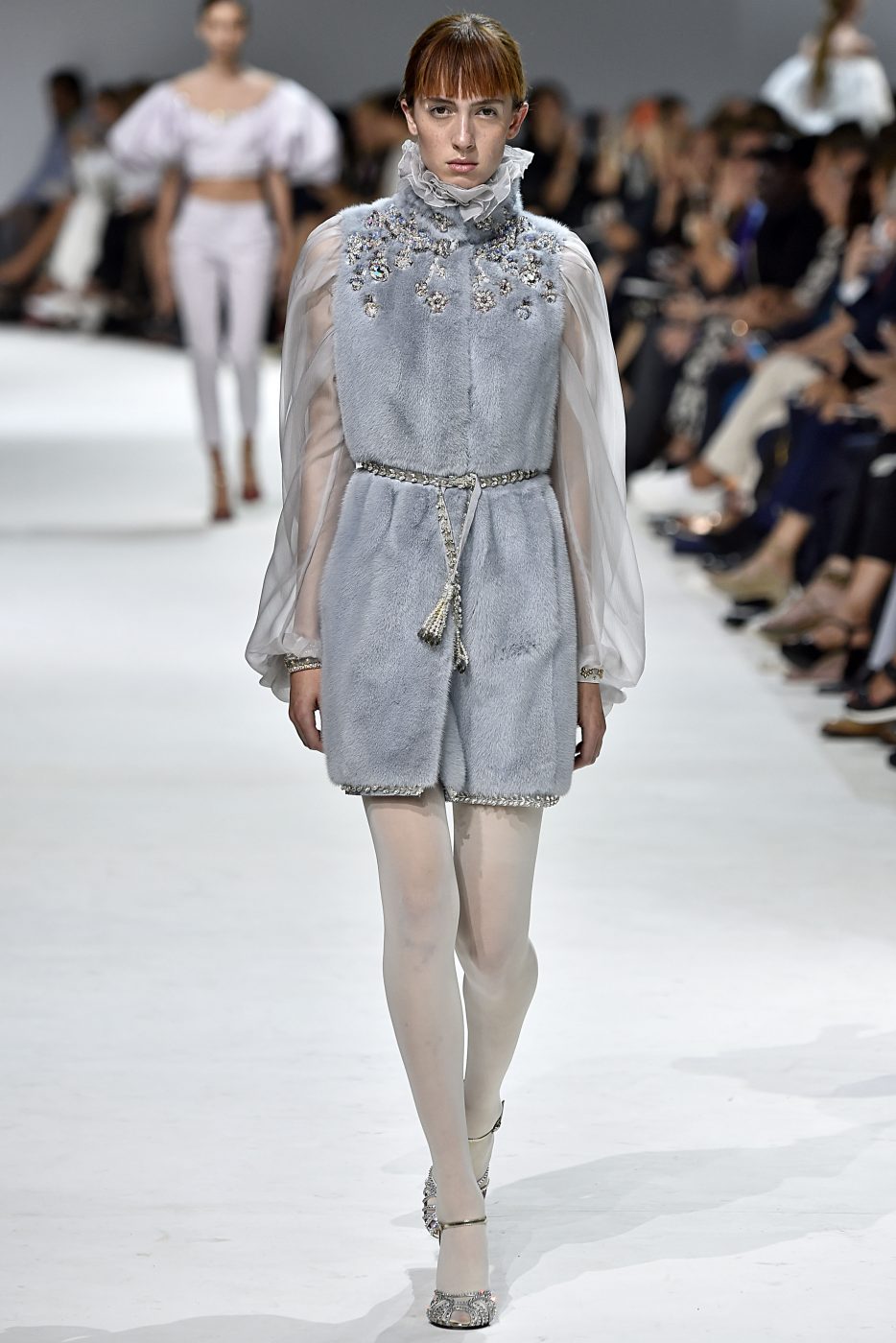 Giambattista Valli showed his first Haute Couture collection in July 2011. Having worked as Roberto Cappucci's assistant, he was hired by Fendi as Senior Designer for the newly created Fendissime Line. He later worked for Emanuel Ungaro as creative director for the prêt-à-porter line Ungaro Fever. In 2005 he started his own show in Paris.
Looks this year were mostly based around a soft pastel colour palette. Our favourite was a pale blue mink dress with tassel belt, complete with fur collar and frilled lace sleeves.
Credit: Helle Moos photographer, and Vogue Italia for editorial.