Calling all aspiring fur designers, Centria University in Finland is waiting…
Centria University of Applied Sciences, located in Western Finland, Northern Europe, offers a wide-range of world class degrees and workshops designed to further the knowledge and understanding of fur designers and furriers from around the world. Delving into what students can expect when attending Centria, our Q&A session with Pia Blomström informs and answers any and all questions you may have about studying and designing with fur here.
Q: As an introduction to the fur industry, how does the intensive course at Centria compare to other fur courses around the world?
A: As a matter of fact, I am not familiar with other educations like the one we offer at Centria. For example, our degree programme: Bachelor of Business Administration (BBA) offers the possibility in specializing with Fur Design and Marketing. As far as we know, this is the only such course in the world. Additionally, individuals interested in fur education have also asked for the possibility to study only fur which is the reason why we developed the intensive modules we are now offering.
Q: What are the kinds of advanced skills that students can expect to learn?
A: We think that everyone should have the skills – not only in design and marketing – but how to work with fur. This includes different techniques, how to develop these techniques, know how to use machinery and tools, how to create designs and patternmaking, how to manufacture accessories, creating fur clothes and combinations: to combine other materials with fur and also use fur in home decorations. It is also very important to get to know the international fur trade and its actors.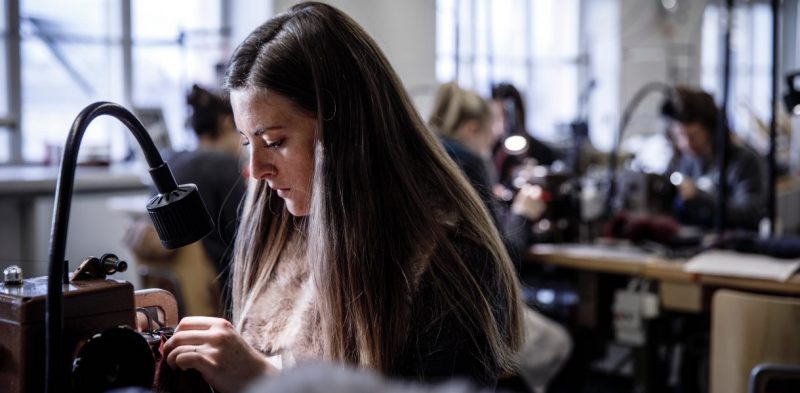 Q: Designing and advanced pattern making are key skills furriers and designers must master. How can students expect to engage with these practices?
A: Pattern making is an important part of every single course about manufacturing, so, we arrange intensive weeks with patternmakers from the industry. After these intensive weeks, the participants should know and understand how to make patterns.
Q: What have past students gone on to achieve after the course at Centria?
A: Over the years we have provided fur courses for several hundred people at different levels here in Pietarsaari. Graduates leave Centria with a FUR-The Miracle Fabric – diploma before going on to work as entrepreneurs, working on projects with services to farmers, teaching, selling and much more. There is no material as interesting and versatile as fur and the international fur trade needs new, talented people and fresh designs, and we at Centria are ready to offer the skills needed to kick-start their careers.
Q: What are the most popular modules with students?
A: This kind of education is quite new, but new fur techniques, creative workshops and pattern making appear to be the most popular.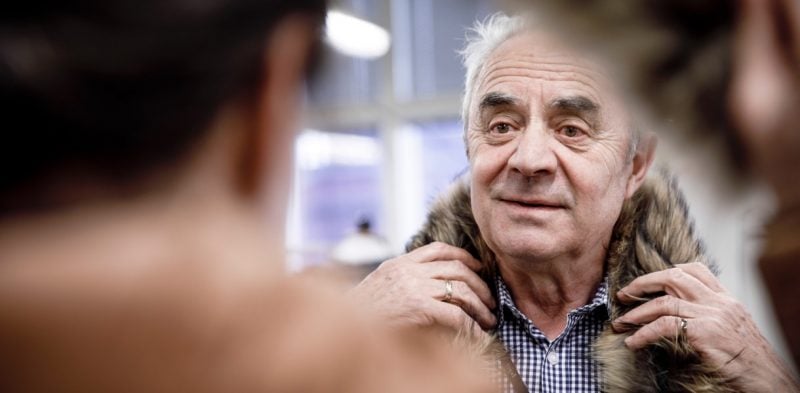 Q: Centria University of Applied Sciences is located on the coastal town of Pietarsaai, which is the heart of the Finnish fur trade business. How can students make the most of their surroundings?
A: We are so proud to be here with so many fur farms. We visit the farms often and the farmers visit us. The cooperation is very close and important for all of us in the farming and education sector. It is important for the students to see with their own eyes how well the local fur farmers take care of the animals. The farmers and local municipalities (towns, cities) also support us financially, because they know the importance of the education to the future of the trade.
Q: The fur course at Centria attracts students from every corner of the world, do you see students using their own knowledge and experiences to aid one another's understanding, on top of the modules you teach?
A: Yes, of course. As we have discussed with the students – the coffee breaks are an essential part of the studies because it is here where students exchange their experiences and views. The students have different backgrounds and many of them already have a lot of experience from clothing, textile etc. We are all learning so much every day from each other.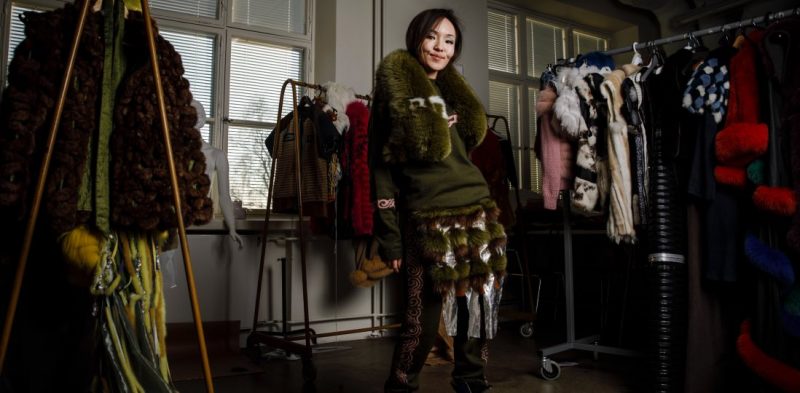 Q: Are there any variations in course level? For example, are there beginner, intermediate and advanced courses which students can chose from?
A: We offer the Basics of Skills Module and Advanced Skills Module, but the education is very personal and we are flexible when we know the background of the participants. So, it is possible that the courses can be partly tailor-made to suit what kind of products the participants manufacture during the course.
Q: Are there any fur fairs that students will attend as part of their course at Centria?
A: Yes, we are so kindly invited to The One Milan Fair, one of the most important fur fairs. We will be presenting our latest collections and enjoying lectures by industry experts, as well as, attending some study visits to a variety of companies.
Q: Is the course a mix of theory and practical work? If so, what is the percentage of each that students can expect?
A: Yes, it is a mixture of both. Mainly, the course is hands-on working with fur and other materials. But, it is supplemented with study visits and theory from the best experts. You could say that 80 percent is practical work and around 20 percent is theory.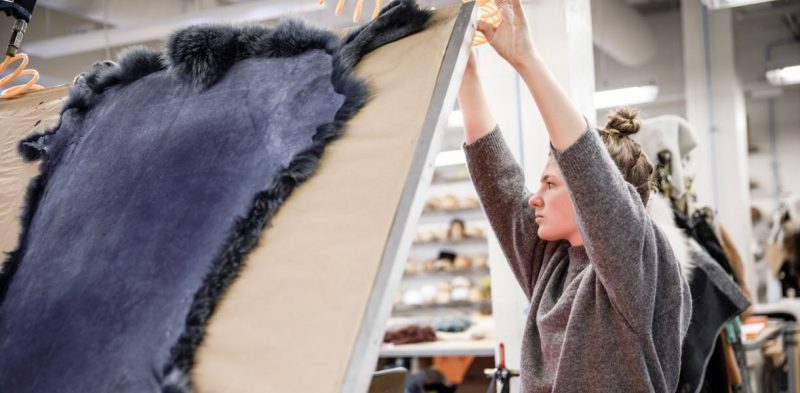 Q: Since fur is no longer just a fashion material, expanding into the accessories and homeware market, can students expect to learn how to create a range of products with fur?
A: Yes, absolutely. During the last few years we have worked with companies and designed many collections of home decorations. We try to be as versatile as possible!
Q: Students will be taught by the world's greatest professionals first-hand. Can you tell me more about this?
A: That's true – for example Basil Kardasis (Royal College of Art, London) has been our mentor for years. Each year we have several international designers teaching our students, designers from Italy, the U.K, and Japan to name only a few. Our aim is to work with the best experts from the fur trade and other industries.
Q: Every fur designers dream is to create their own fur collection, can Centria turn this dream into a reality?
A: For years, we at Centria have been kindly supported by farmers, farmer organizations and SagaFurs with furs. With their important support the students have had the great possibility to work with real projects and to use the best quality furs in their collections.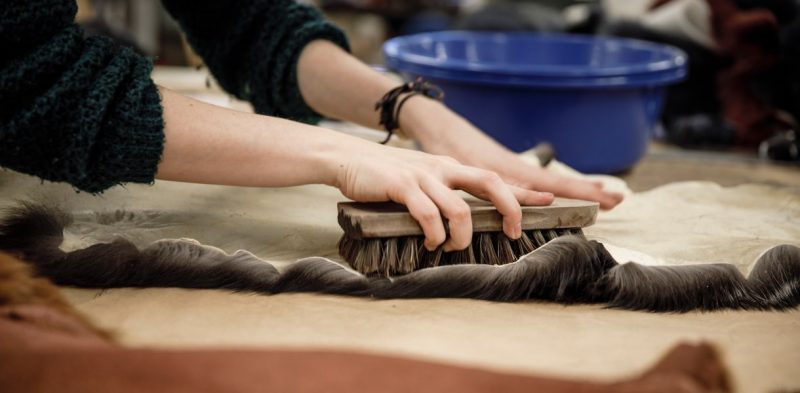 Q: Never before has the world been more concerned about sustainable and responsible fashion. How will designing with fur at Centria impact student's confidence in knowing they are creating a natural product which will last a long time and biodegrade naturally without harming the environment?
A: Issues surrounding sustainable and responsible fashion come into the discussions with all the lecturers and experts from the industry who visits us. We discuss these topics daily. We also follow trade news and updates from farming to marketing so we are aware of what is happening. When producing garments, we also use recycle used fur coats so not one hair or piece is wasted – we use the material with respect. This can be seen in our project ReUseFoxHair .
Q: What are the top three (or more) key skills and lessons students will take away from their time at Centria?
A: That fur is a magical material which can be used in so many different ways. They know the origin of the material, they have the skills, so they know how to work with fur and the knowledge of the trade.
If you are interested in studying at Centria University, please get in contact with Pia Blomström who will be able to help you with all your queries. We at IFF and Centria look forward to designing with you in the future.