Women's Fashion Week did not dissatisfy in the slightest – from richly coloured furs, to prevailing silhouettes – Women's Fashion Week gave us a whole heap of stupendous pieces to discover. Sustainability has been a major buzzword around the globe in present times, and to see voluminous amounts of fur being shown on the runway from major and upcoming designers verifies that fur is very much a part of the future of fashion. We take a look at some incredible fur pieces that were featured this Fall/Winter 2020.
NEW YORK FASHION WEEK
LaQuan Smith
Heading to New York, LaQuan Smith gave us an unforgettable show which very quickly became the talk of the town. Pieces came in an extremely seductive and racy manner with mesh being the main material that took center stage on the runway via bodysuits, tops and dresses.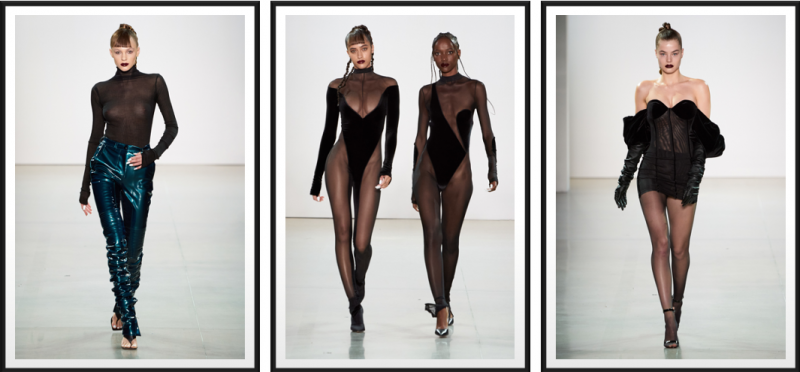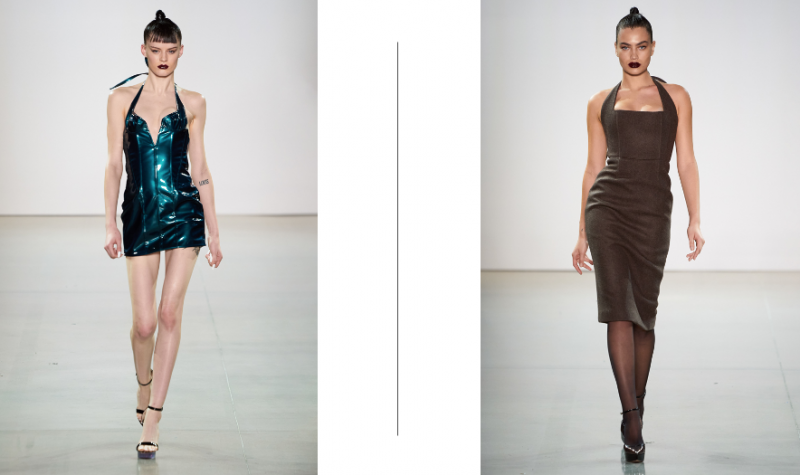 Silhouettes were followed by smart trousers, fitted mini and maxi dresses, and grand coats both cropped, and long, all which followed a strict black and brown colour-scheme with little interims of shiny teal blue as well as a wholesome white (fur) coat. What truly stood out during the show were the esteemed fur coats that were put together with a shimmering dress and an equally shimmery body suit. Fur bags were a dominant accessory on the runway, and weren't to be missed with all eyes on the 'I'm moving out' and 'Hoe Bag' displayed across the fur bags which became a hit world-wide, featuring on the front cover of Business of Fashion's online article, 8 Key Takeaways From New York Fashion Week.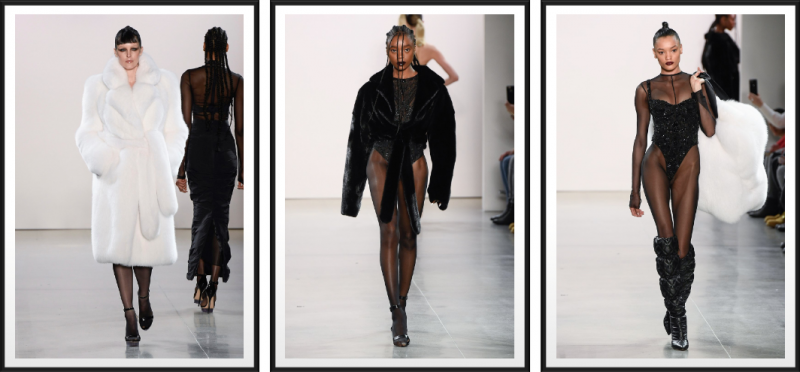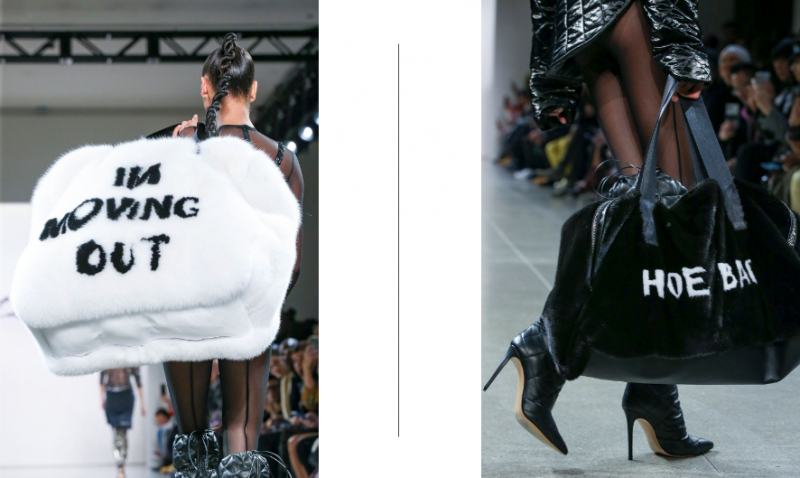 Dennis Basso
Dennis Basso's collection came in all types of furs, sizes and colours, illuminating the runway. There were many emerald green, hot pink, and butterscotch gold hues that dominated the show coming in a series of ball gown and pouf dresses, puffer jackets, and the timeless top and skirt/trouser sequence.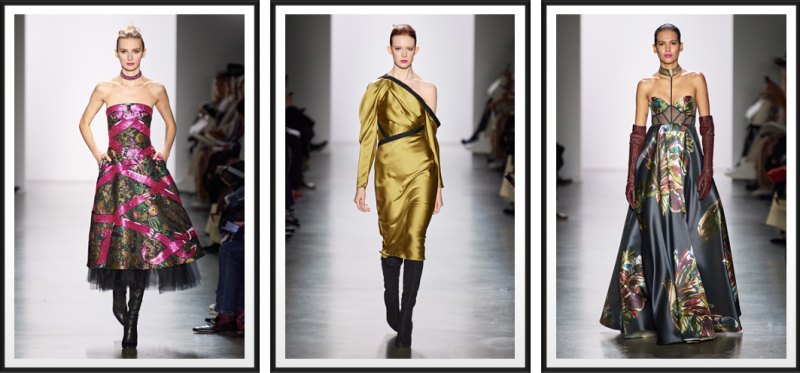 These were followed by a frenzy of patterns, lifting each silhouette into classic arrangements with stripes, leopard prints, deco-styled motifs, and floral prints parading down the runway.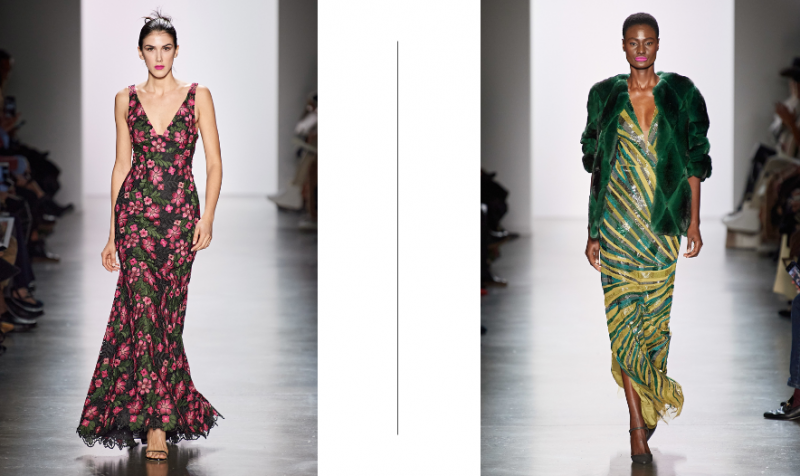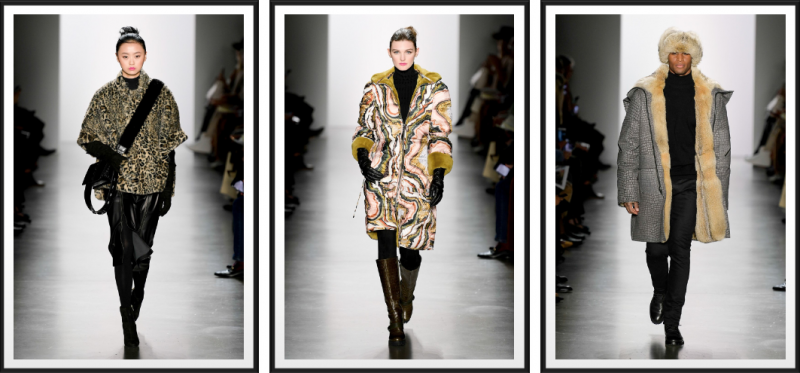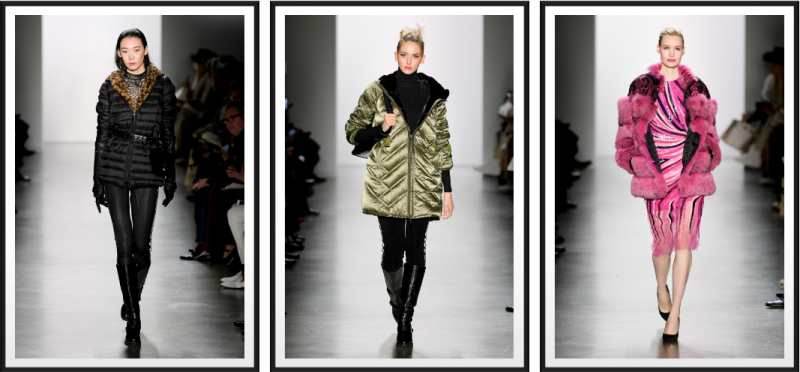 What indisputably stood out in this collection were the imaginative fur pieces that were presented, which mostly came in the form of plush coats, or on the collars and on the inner layer of puffer jackets. For the modern woman, a chic white Dennis Basso fur coat paired with black boots and gloves, or a fur leopard-printed short-sleeved jumper paired together with a turtleneck is what this collection offers to the outerwear brand.
Romeo Hunte
Romeo Hunte's FW2020 collection took inspiration from Tommy Hilfiger as the designer included 12 vintage pieces that Hilfiger donated to him, upcycling each into something totally original and contemporary.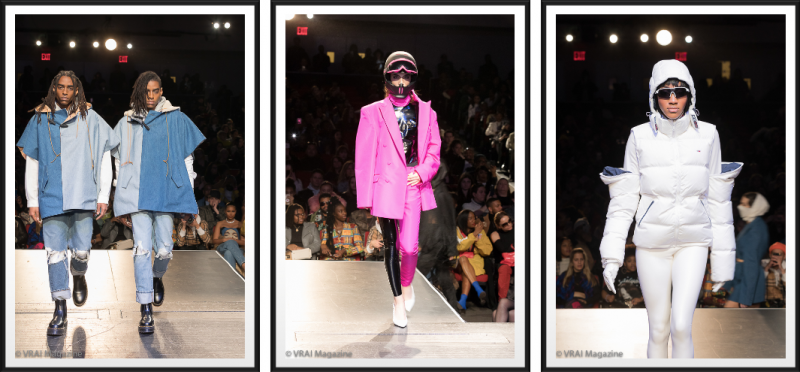 Many looks came together with a head piece which mimicked ski-wear, as well as masks and hoodies, whilst being paired with wine red, sea blue and white suit co-ords, denim duos and half-and-half blazers and coats.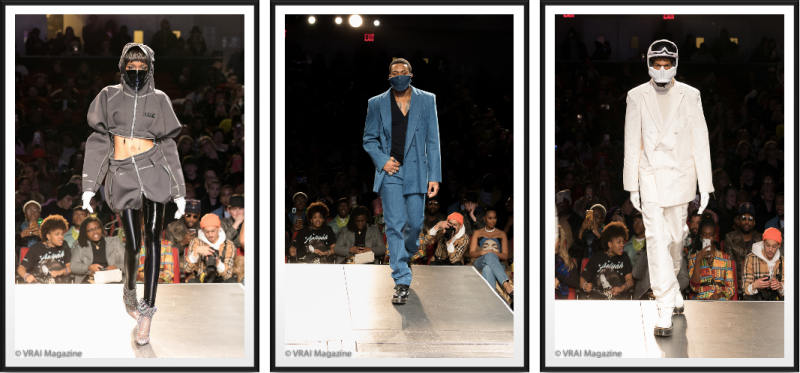 Furs sheened down the NY runway, with the greater part being very distinctive, majestic coats – a standout piece was the emerald green off-the-shoulder, knee-length coat paired with nothing else but a green headpiece, giving centre stage to the real beauty (fur) of the show. Other prominent fur pieces featured a red floor length collar and cuff coat, a stripy blazer-like white coat, and two incredibly ostentatious coats, 1) regal white collar, sleeves and trim and 2) half green, half striped patterned, all timeless in their own way.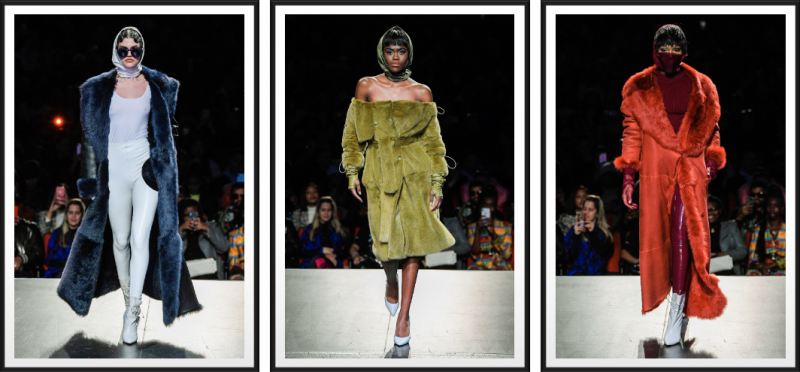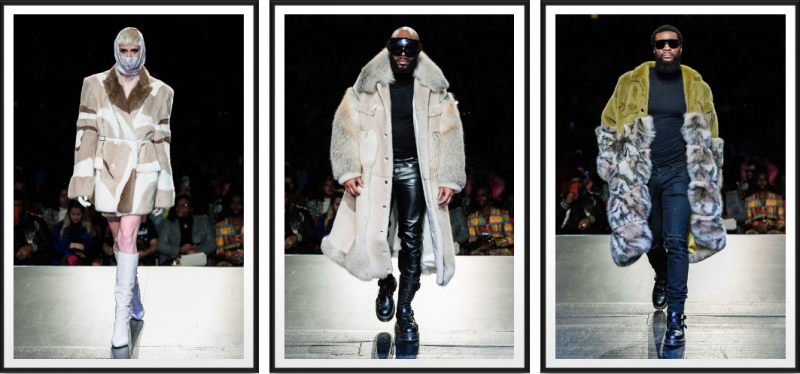 Sally LaPointe
Sally LaPointe served very singular and monochromatic looks for her FW20 collection and wasn't apprehensive to do so as her collection was very much full of daring colours that shone through a very dark runway.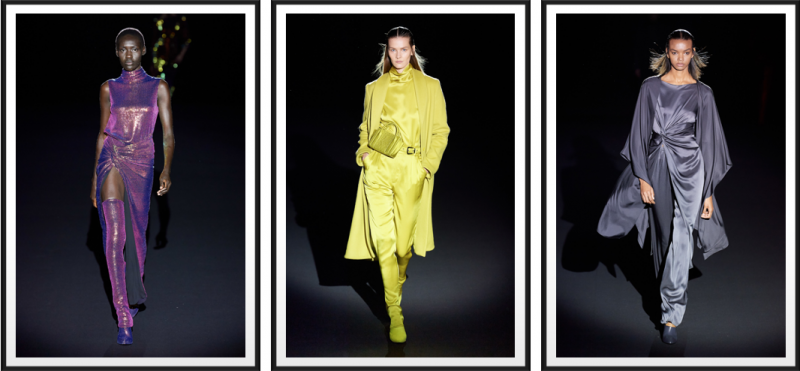 These comprised of bumblebee yellow, sandy cream, pecan brown, a metallic and shiny sangria purple, candy red followed by bleu de France and sangria blue. Looks ranged from blazer suit two pieces, silky trousers and skirts teamed up with turtlenecks (both vests and jumpers), blouses, kimonos and thigh-high boots. Fitted dresses were also present falling just below the knee, all carrying a steel-like lustre to them.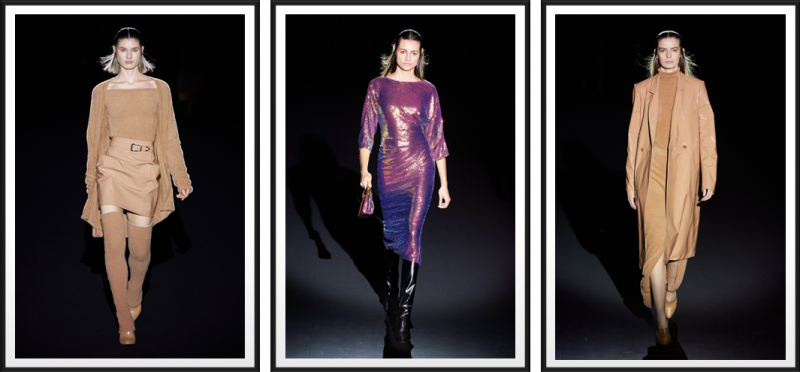 However, the real eye-catchers were naturally the diverse and distinctive fur looks that were presented, such as cowl scarves, fur on the trims and cuffs of luxurious silky scarves, jumpers and spectacular fur coats. One thing's for sure, NYFW really did bring their A game – let's head over to Milan.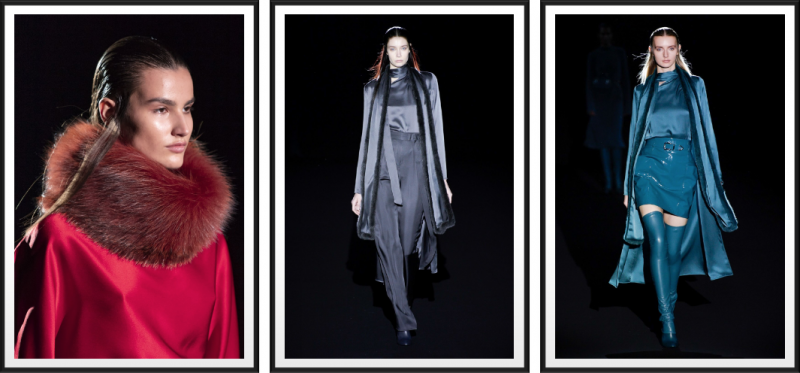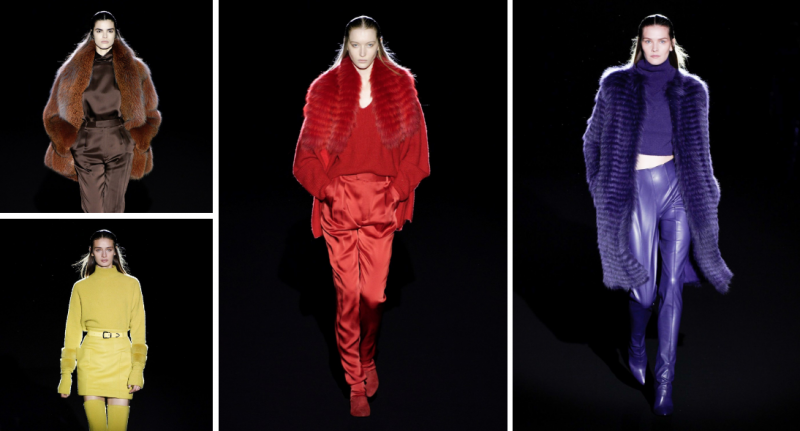 MILAN FASHION WEEK
Fendi
All hail Fendi's FW20 collection, which at first glance appeared to look like an explosion of colours, patterns and styles, however what we drew together from the runway looks was that there were plenty of idiosyncratic pieces fit for the perfect fall wardrobe for the modern beauty.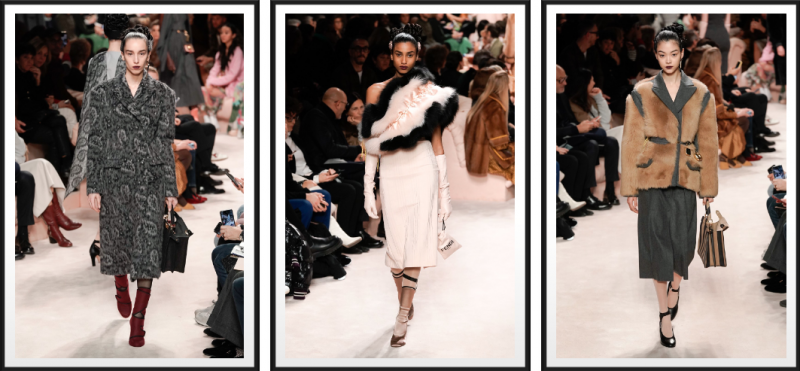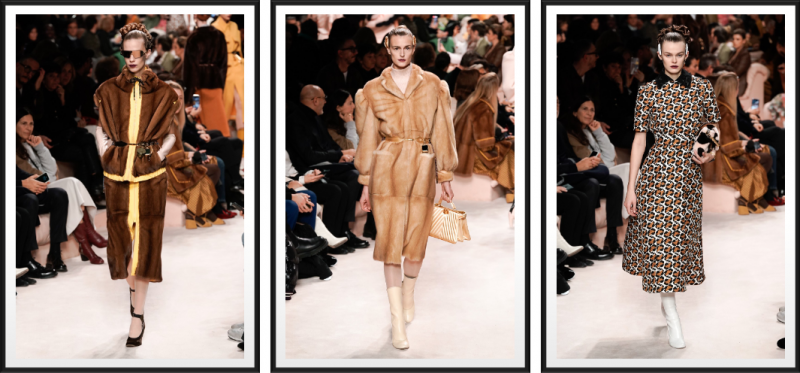 What the show celebrated through its feminine and playful collection is the multi-layered nature of woman of today. Kickstarting with the esteemed mink and fox looks, as usual there were many for us to dissect, starting off with the paisley patterned print fur blazer and skirt. This combination was prevailing on the runway as the seriously arresting piece offered panache and a timeless element that can't be worked with many other materials – the detailing and craftsmanship used to create such art deserves commendation. Additional fur looks followed with full fur length and cropped coats (some with puffy sleeves), a clutch bag, and a wonderfully produced fur-stole like, off-the-shoulder top (it's as wild as it sounds), whilst colour palettes fixated on more earthy tones of pale pinks, greys, blacks and yellows.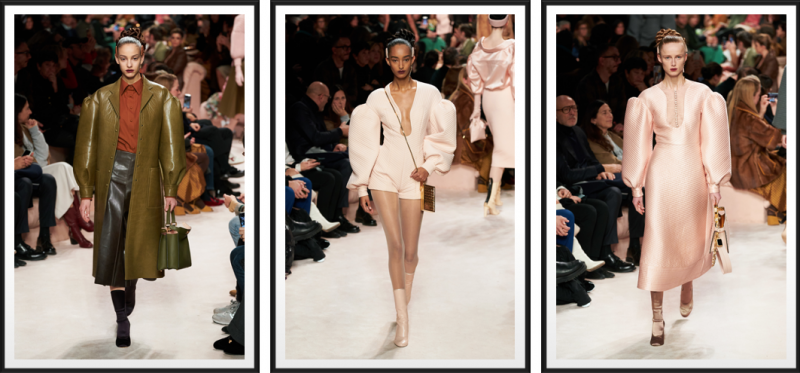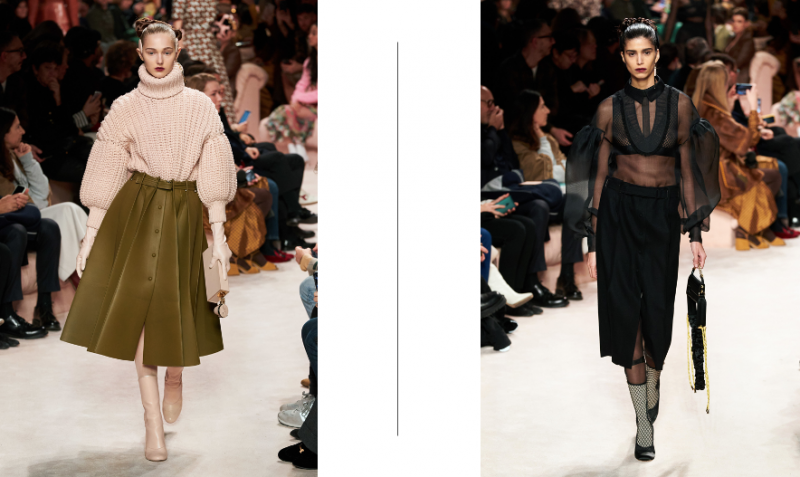 A very steady look included puffy sleeves amongst many silhouettes such as coats, dresses, jumpers, shirts and a playsuit all playing their part in the focus of this collection – curvy women.
Philipp Plein
Philipp Plein came through with epic looks for Milan Fashion Week. Where to even begin with each piece? The overall look of the show was heavy on the gold, with almost every piece donning the colour. Silhouettes took on leopard print dresses, tops and coats, whopping puffer jackets, mini dresses and suit co-ords.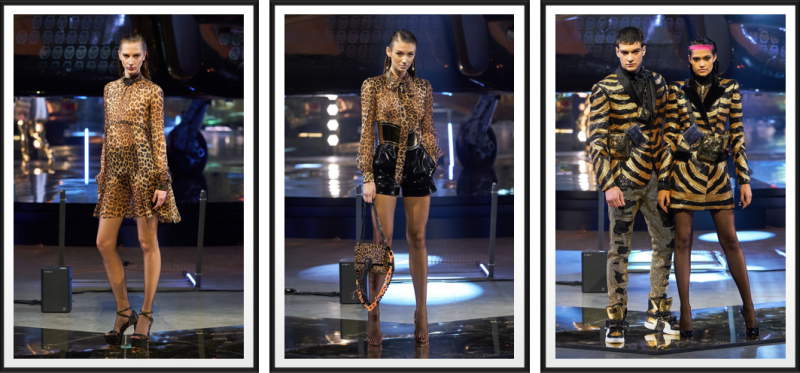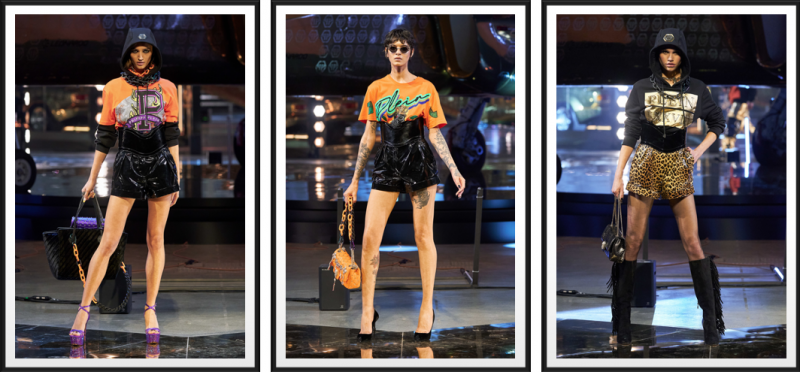 High-waisted shorts and hoodies were also greatly used, separately but also in an ensemble together – black shorts were lifted over a 'Philipp Plein' capital 'P' jumper which also came in other looks in the form of tops. Colour palette concentrated mostly on blacks, and oranges with an outburst of green, purple, red, and yellow.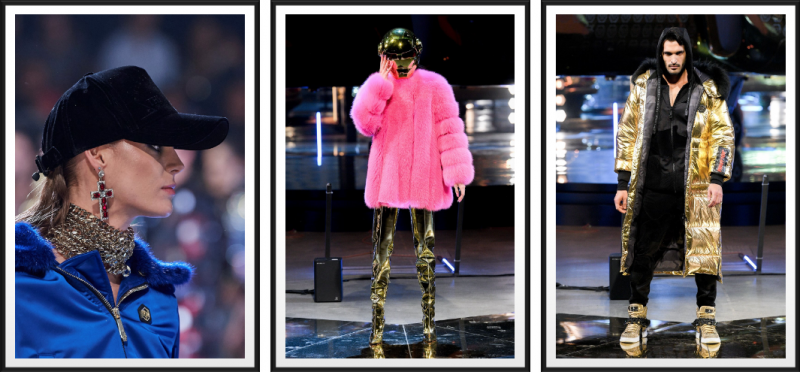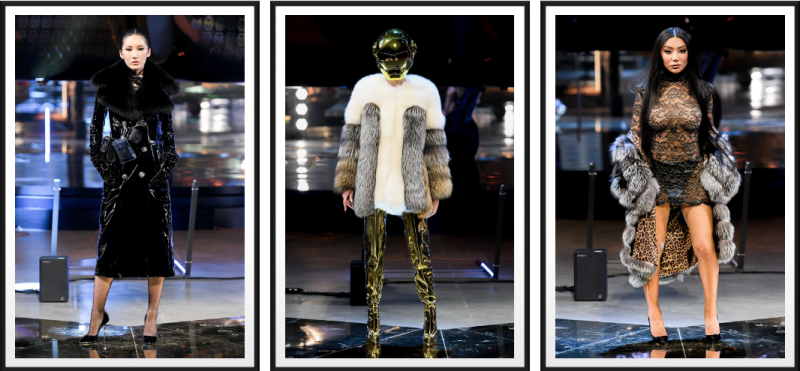 The most arresting looks were how each fur deciphered into something remarkable. The standout piece was the pink fur coat paired with a gold headgear piece giving a very peculiar guise, followed by other looks such as fur on hoods, and full fur coats.
PARIS FASHION WEEK
Lanvin
Lanvin could very easily be the hit of Paris Fashion Week. Not forgetting to mention Bella Hadid and Jourdan Dunn modelling a look, there were many furs that also hit the runway that both superstars wore.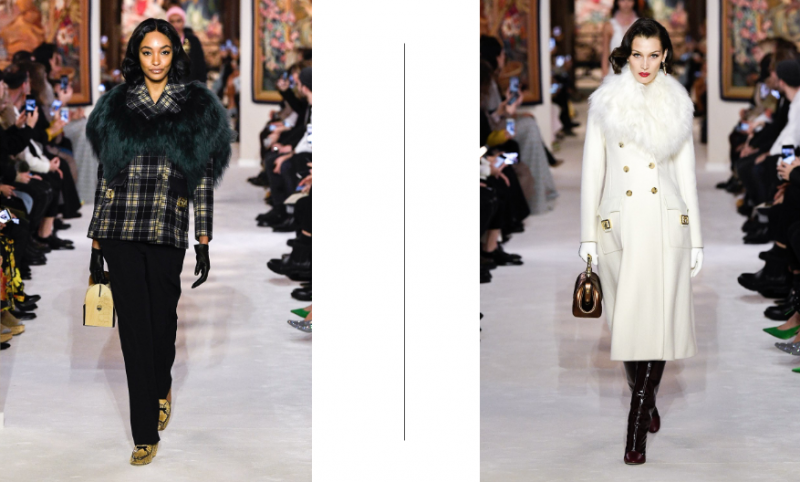 Hadid was seen in a heavenly white vintage dream fur coat with button detailing paired with juxtaposed patent black boots, whilst Dunn showed off a Sacramento green fur stole, put together with a chequered shirt, black trousers and gloves.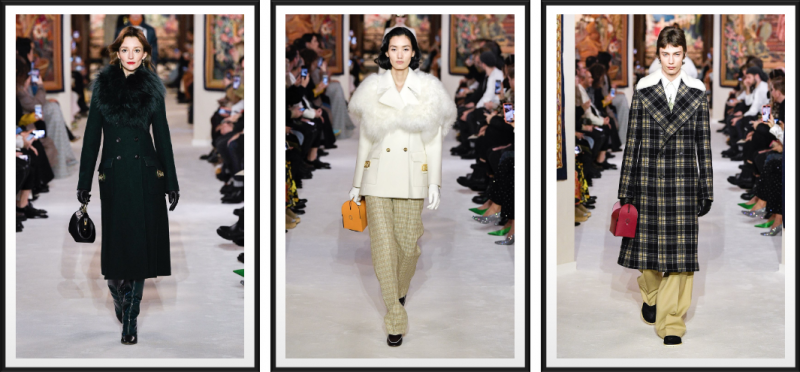 Interestingly, all fur looks took on the two-toned colours of white and green, as other silhouettes introduced a full-length fur coat mimicking Dunn's look, whilst the other sported a cropped fur coat version of Hadid's ensemble. Other non-fur pieces that led the line featured wine-red coats, pastel pink, yellow, peach and green dresses, suit co-ords and frilly mini and maxi dresses.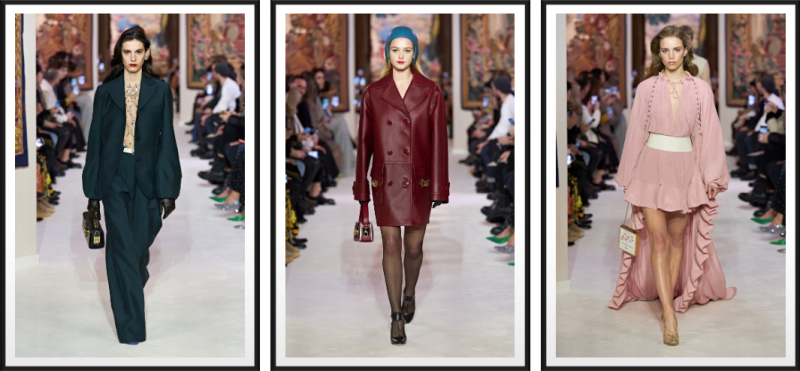 Saint Laurent
Saint Laurent gave a spotlight for its FW20 collection. With 66 looks, each one bought something exclusive to the runway, whether that was via latex trousers or blazers paired with scarf ties.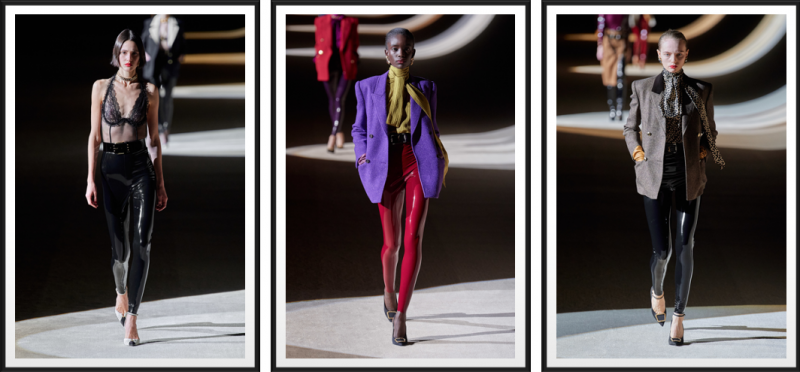 As revealed, latex trousers were a dominant feature of YSL's collection with nearly every single piece opting for a purple, red, blue or black latex trouser, paired with pussy-bow blouses, tweed jackets, lace vests and bras, whilst other ensembles followed corset bodysuits, knee-length shorts, sleeveless turtlenecks, midi tailored skirts and dresses.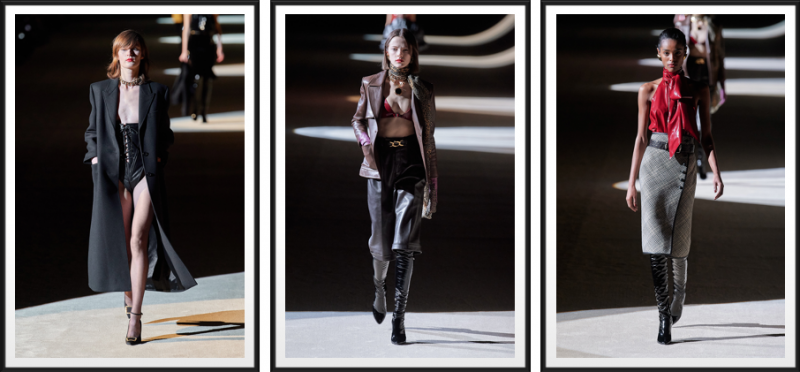 Fur inherently fit into the ensemble, with two padded shoulder pineapple yellow and pine green hip-length coats, and on the trim of a scarlet red coat, which undoubtedly generated a distinctive attitude to the illuminated runway.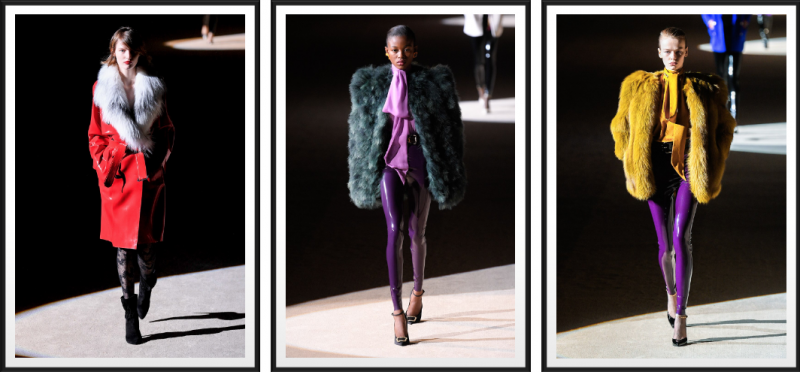 Ralph and Russo
Ralph and Russo brought the forest to Paris, with it's incredible green bushes and brown leaves set ready for a great deal of prints and styles to walk amongst the runway with a colour palette focused on plenty of reds, blues, purples, pinks, blacks, yellows, and whites.

A very common print that dominated the show was tartan which featured on coats, jumpers, trousers, and even hats, which were followed by army printed flowy trousers, skirts, a pussy-bow blouse and dress. Floral print also took centre stage with an exquisite floor-length white fur coat which featured dashes of red flowers paired with a silky equally-as-fluorescent shirt and trouser combination. Another jaw-dropping piece included more tartan, this time on a green fur coat, with pink and orange stripes, also featured as a jumper/trouser two-piece.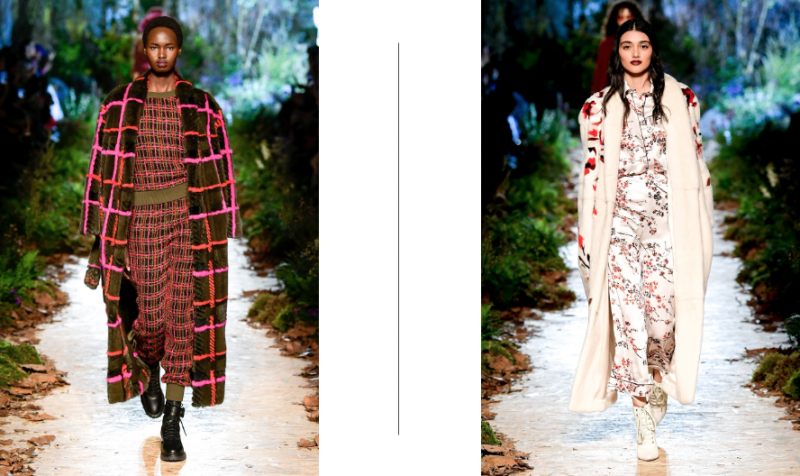 Additional fur was seen on the cuffs of combat boots, as fur slides, heels and as clutch bags.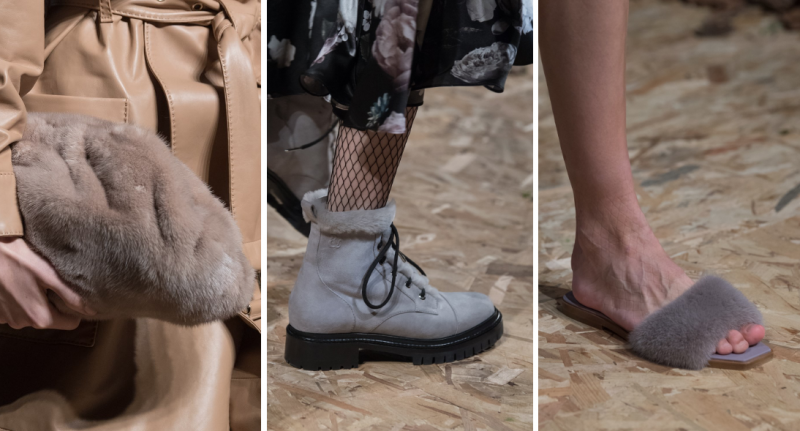 Dior
Dior gave us shearling… and a lot of eyeliner for Paris Fashion Week. Shearling came in very remarkable ways – most prominently on boots, as a cropped jacket, and on the trims of a leather jacket.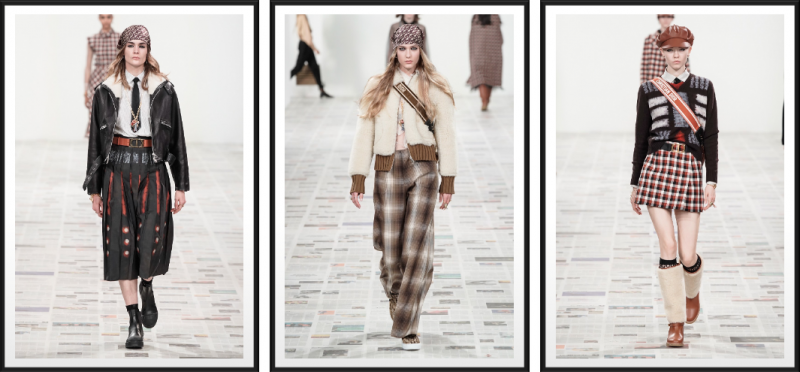 Dior's runway focused a lot on chequered prints with the majority of looks sporting shorts, trousers, skirts and blazers, with colours coming especially neutral such as whites, beiges, greys, blues and blacks.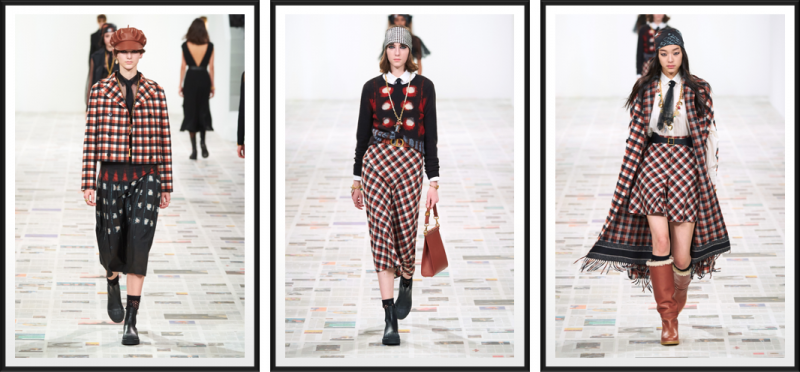 Overlay silhouettes appeared jam-packed with many accessories such as necklaces, hats, sunglasses, bandanas, belts and shoulder bags forming Dior's FW20 collection.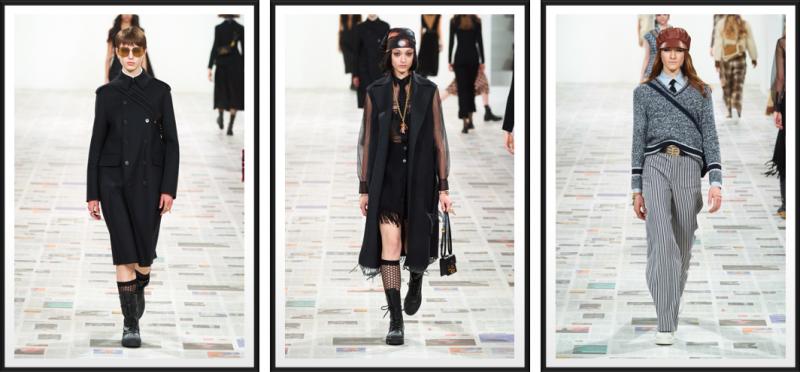 It's safe to say that fur was very much present on the runway. We anticipate plenty more wonderful furs during September fashion weeks, and we can't wait for it!