The 18th China ShangCun International Fur Trade Fair was held on the 11th, Nov. 2018 in Suning, China. As one of the biggest manufacture bases in China, Suning has been playing a unique role in the fur industry. The organizer of the fair includes China Leather Industry Association (CLIA), China Animal-Products Marketing Association (CAMA), and members of IFF in China. Hang Together! From Suning to the World.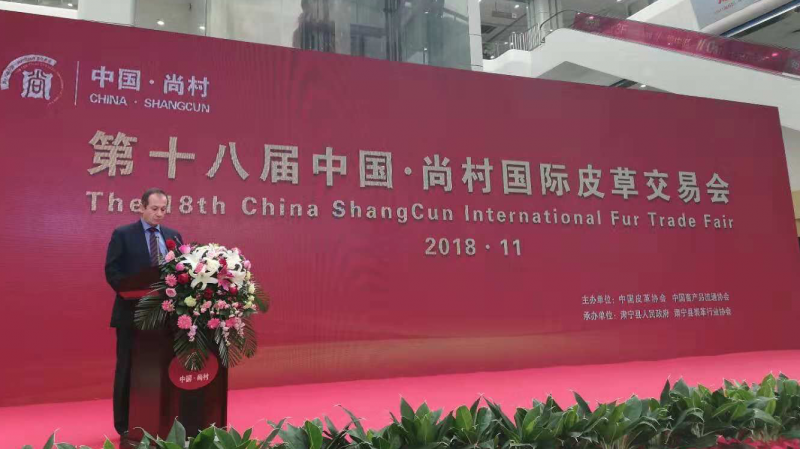 Chairman of IFF, Johannes Manakas, attended the fair and made a speech in the opening ceremony.
As the fur selling season came to China, the fair brought attention from all parties, including the government, officials of Suning County, Hebei province, and the fur industry in China.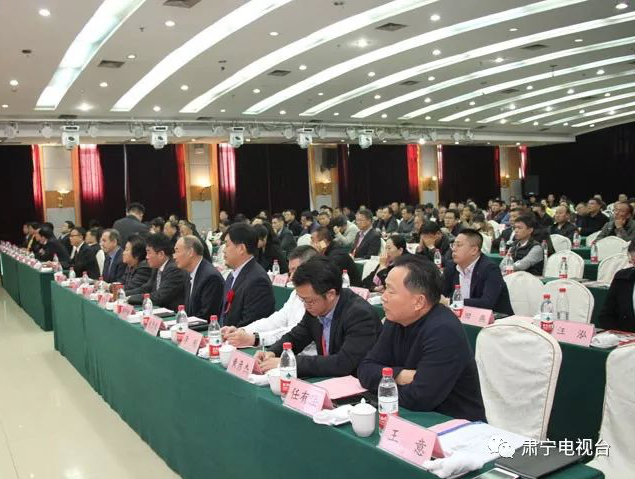 Mr. Johannes made a presentation, titled, Situation & Development Trend of International Fur Trade in the forum held on the 11th. He introduced the new trend and the challenges of the fur industry, and the latest work and projects of IFF, including FURMARK, anti-fur response etc. He also called for a continuing sustainability of the fur industry and hoped we can hang together to response anti-fur activities and groups like PETA.
A fake alive-skinning video spread on the web, said to be shot by anti-fur groups in Suning – the concern and prevention will become very important to the government and the local people in Suning.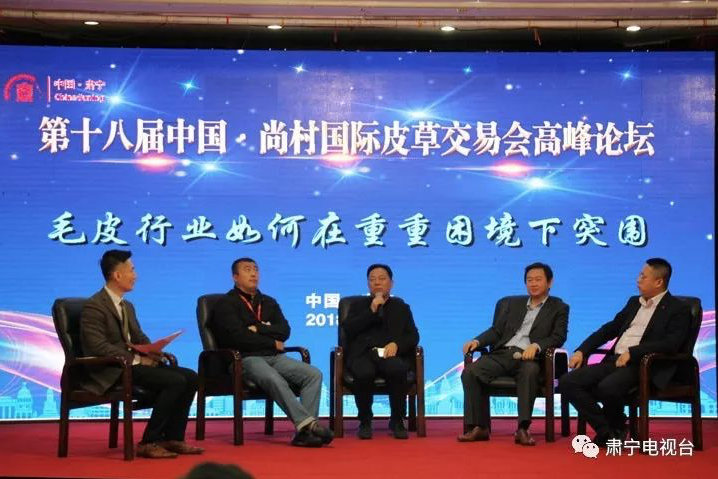 In the forum discussion, the experts all believed China's fur market still has space and opportunities. The problem here is the surplus fur skins, there are still ways for companies to go. They all show strong confidence to the market and business.