"Keep calm and carry on."
– ― British Ministry of Information, 1939.
You should forgive this Guru, my darling readers. She hasn't stuck to her promise (very unlike her) of providing you this week with a selection of the most gorgeous fur accessories for the summer.
You see, most important matters have happened for the past days, not only in the life of this Guru but, unfortunately in the life of thousands of Londoners.
Borough Market's attack and Grenfell Tower's fire brought a sad taint to the city. But above everything (and very much British style) it brought support and a sense of community. It didn't take long for people like you and me to get out to the streets and help others in need.
True. Londoners are angry but they are also defiant. They will not stop living their lives or hiding, they won't stop enjoying the beauty of their city, they won't stop welcoming visitors, they won't stop providing opportunity for others to fulfil their dreams of a better life while they invigorate and enrich British culture. And they won't stop (that's for sure) embracing diversity.
On her way to work, this Guru took a few minutes of her commuting and stop in her beloved market. Borough Market is back: open and full of life. Eleven days after the attack there was a brief ceremony and a minute's silence held to remember the eight lost lives on that senseless evening. A few minutes later, the bell rings to mark start of trading. After that, those ones that saved other people's lives, waiters, sellers, police force, paramedics, started their working days with the certainty that they would do it all over again in case it was necessary. They are living proof that to be British, to be a Londoner, means to look after each other.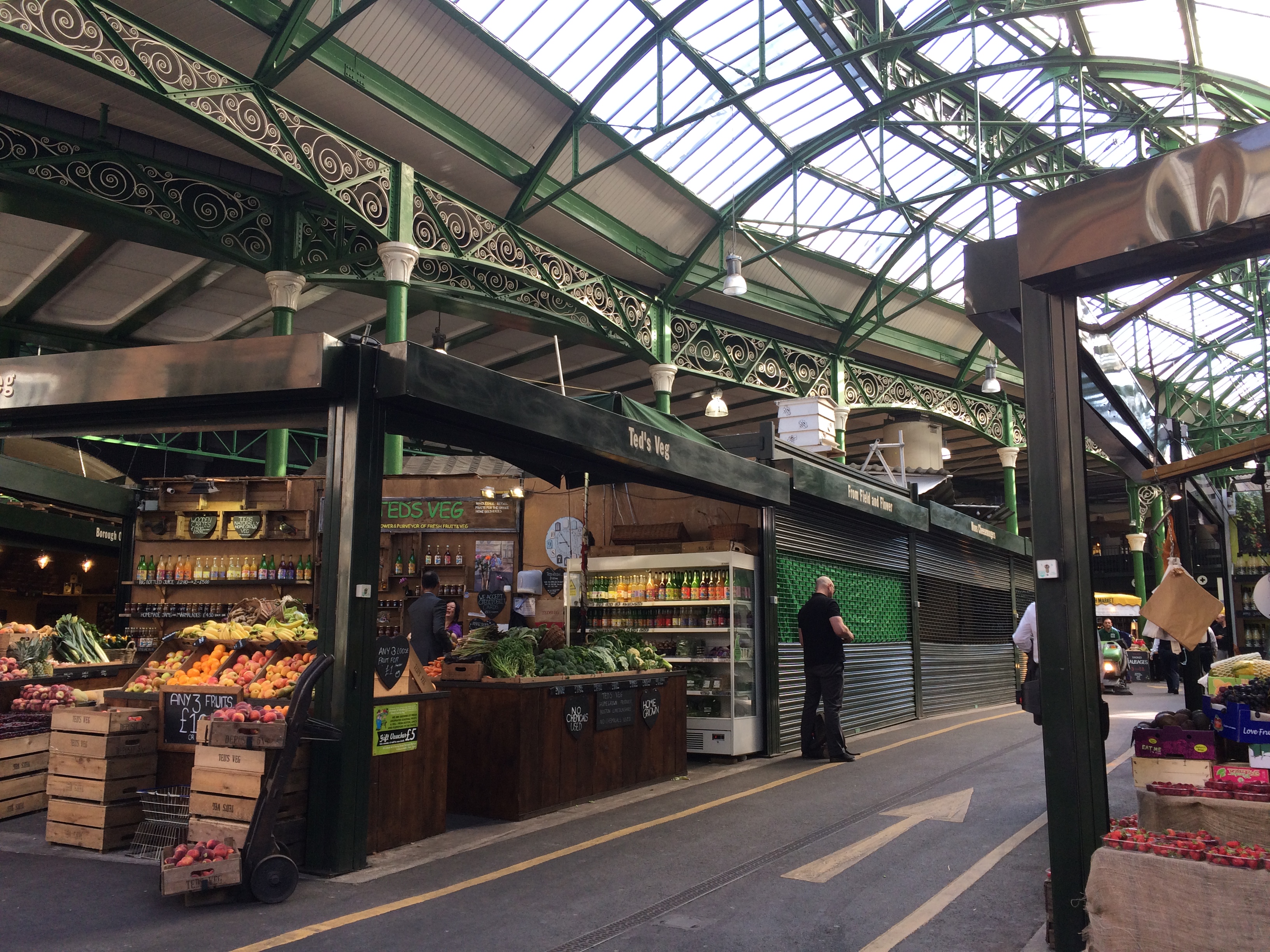 In my way to work, I find a brief message written outside of the most loved and known taverns of this market. The message reminds the Guru why she chose this city to call it home. It also resembles very much the endearing and warm spirit of the inhabitants of this city:
"We've missed you, welcome back".
Well, thank you Borough Market, we missed you too and we are all glad and certainly very proud of having you back.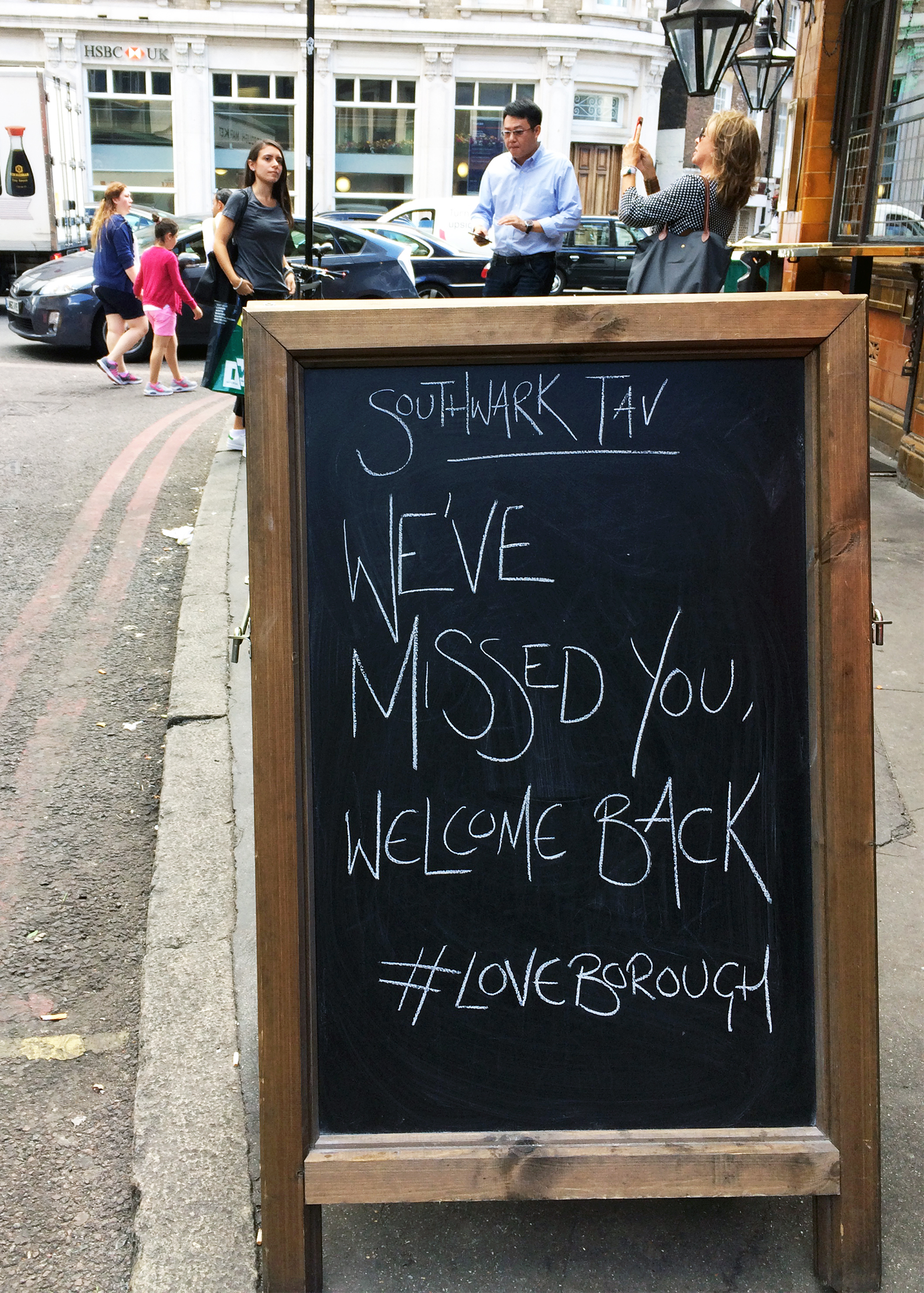 If you want to show some love for this amazing market go to:
www.boroughmarket.org.uk/articles/how-can-i-help
To learn how you can give any support for victims of Grenfell Tower's fire, please visit:
www.bbc.co.uk/newsbeat/article/40272565/grenfell-tower-fire-this-is-what-you-can-do-to-help
P.S. Promise, promise! This time the Guru will provide you with the prettiest and trendiest fur accessories for this summer and will make it up to you for the delay. Trust me, they worth the wait…
The Fur Guru
xx