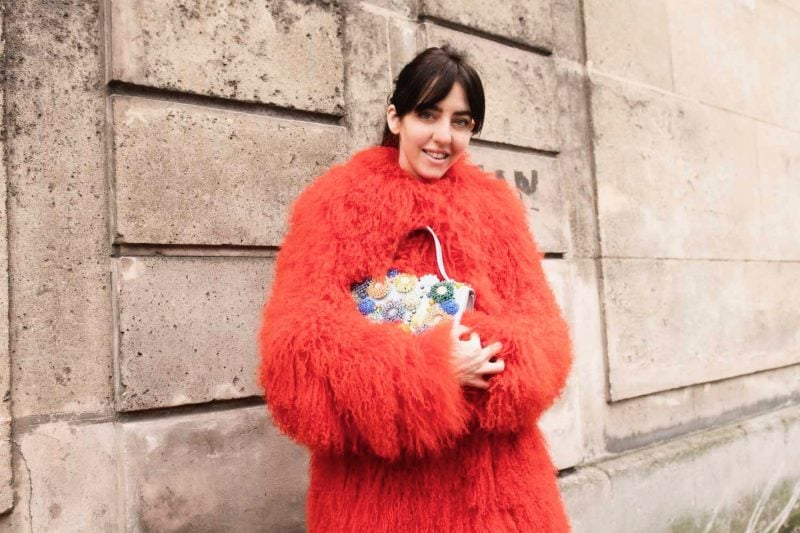 Fashion weeks may have ended, and for our final SS20 instalment, we've caught up with sustainability expert in the fashion and luxury industry, Samantha De Reviziis to give us the run-down of what transpired. From the fashion shows and the latest trends to what will catch on and the most used colours, as well as upcoming cities & designers and the differences in fashion between each city, we have first-hand insight into the wonderful world of what happens during hectic, but remarkable fashion months.
Trends that emerge from New York, London, Milan and Paris set worldwide fashions for next season, after sitting in the audience for many of the shows, I wanted to know what Samantha thought would become the most popular trends amongst millennials and if there were any reoccurring themes during SS20. Samantha explained that the main trend that she spotted was "a safari/jungle inspired approach. Safari jackets, often cinched in at the waist with belts to create a more feminine shape, paired with tailored pants or skirts" – Fendi is a prime example of the look that Samantha is describing here. Belts were a fundamental bind of large fur coats on the Fendi runway during Milan Fashion Week, with both furs and belts paired with short skirts, mid-length shorts, trousers, as well as bucket hats, accessories and silhouettes of jungle-like shirts, that were "also featured at Hermes, Dolce & Gabanna and Max Mara" Samantha confesses.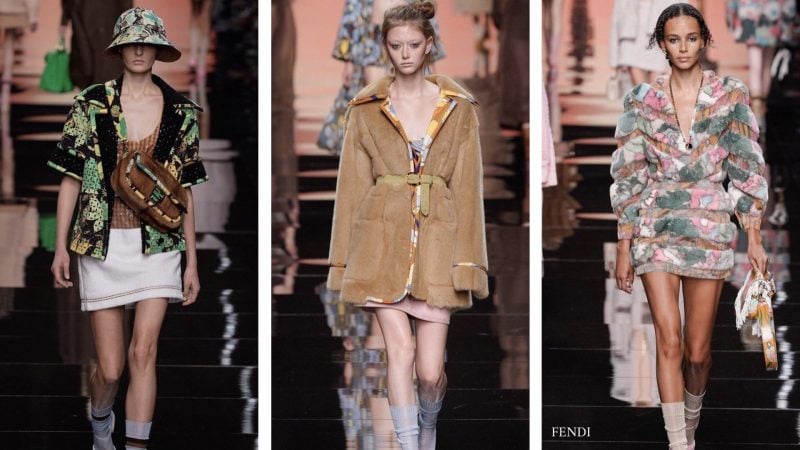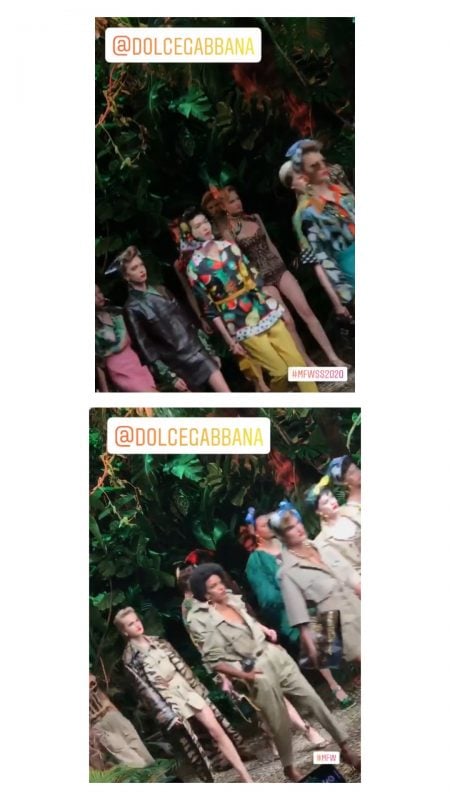 Other designers starting a trend showcased 'micro-shorts' which were, in Samantha's words, "shorts so short that every inch of leg was on display. These hot pants were paired with oversized sweaters and blazers to create balance." Samantha continues to describe how polka dots is "another trend that was coming through." As far as predictions for the trend of shorts attire, jungle-illusion wear, and the tightening of belts over jackets go, Samantha believes "this is a trend that we will see everywhere next spring." We'll keep our eyes peeled.
With an abundance of trends and themes, our mind turns to the colour scheme on display during these epic shows, in particular, what designers' inspirations and intentions behind each bold look are. So, I ask Samantha if there were there any specific tones that dominated the runways? Knowing that captivating vivid colours have always been pinnacle. Samantha made clear that "it doesn't look like bright colours are going anywhere, the bright yellow that has dominated this season will be replaced with tangerine orange for SS20, whilst other vibrant colours such as cobalt blue will also provide eye catching complimentary tones." Some examples of the brands that have excelled with their bundles of colour this SS20 have been Sally Lapointe and their baby-pink piece across a riveting orange backdrop, Simonetta Ravizza's fire red coat, and Ralph & Russo's stripy two-hued fur garment. Samantha additionally spotted that "white was also prevailing, providing a welcome break from the eye-catching bright colours". This was especially true with Dennis Basso's white silhouettes and sea-blue floral patterns, which "in some form dominate the spring/summer catwalks each season," according to Samantha.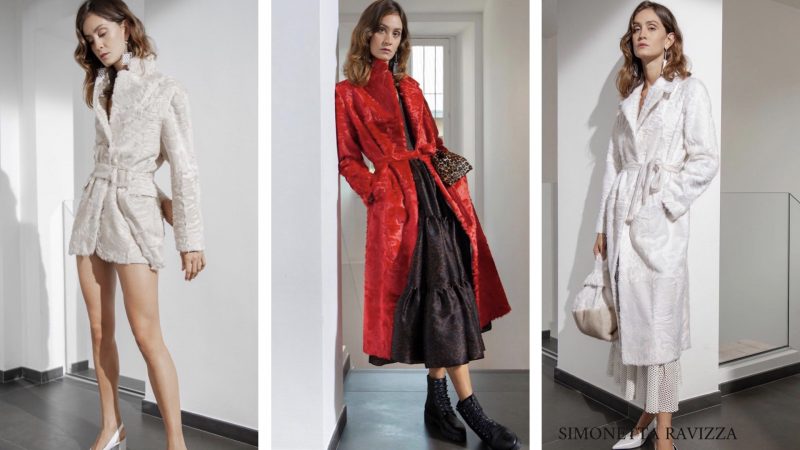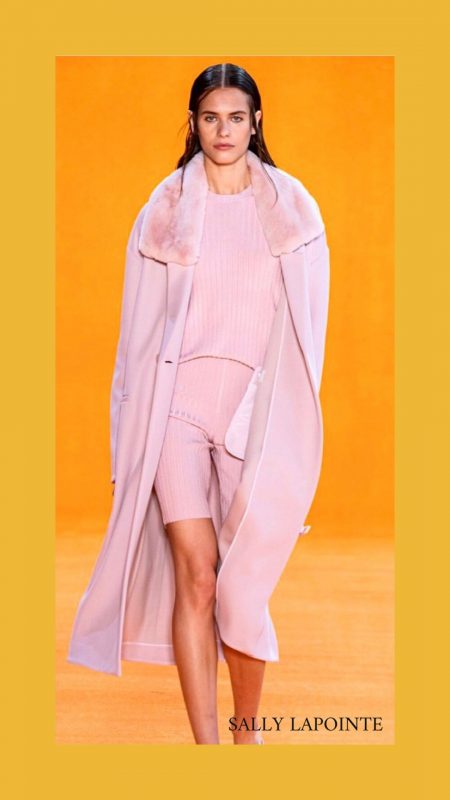 Exploring fur a little more on the runway, I asked Samantha if she had spotted any from the shows that she attended, and if she had a favourite – "Fendi and Ralph Russo included fur in their collection and both were decadent and timeless, investment pieces you could wear for a lifetime." As Samantha puts it for all of us, "I love to see furs on the catwalk" and this year Celine, Ralph and Russo, Simonetta Ravizza, Fendi, Sharon Wauchob, Sally Lapointe, and Dennis Basso all showcased innovative fur designs. Our conversation then turned to this season's standout designers during fashion month, for Samantha "Ulyana Sergeenko" took the win. Samantha continues to explain that Ulyana Sergeenko "only shows during Couture week," therefore, she hasn't seen her new collection yet. Other stand-out designers for Samantha included "Piccioli of Valentino or Tod's really stood out for me. This is because they use so much leather in their collections, and their brand identity is really strong."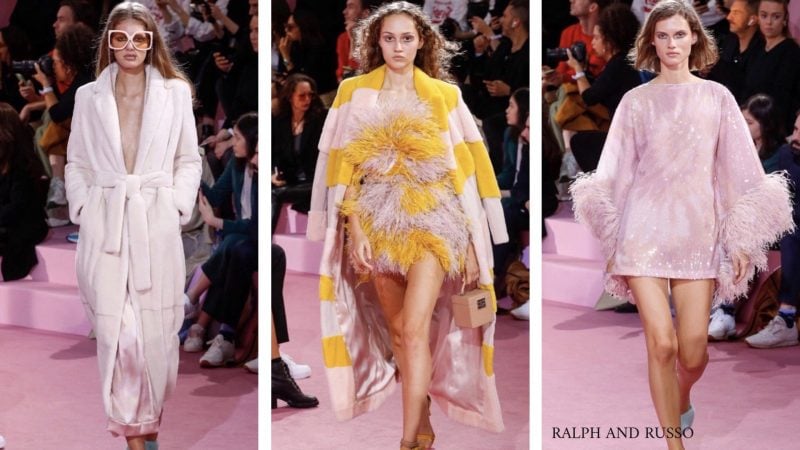 Imagine going to all cities and to a great deal of the fashion shows! What a dream! What could Samantha tell us about how the cities compare in terms of fashion, and which are her favourite? Immediately, "Milan and Paris!" Explaining a little more about what each city gives and how they compare, Samantha added, "New York is more commercial, London is more about new designers and art, and Milan and Paris are the ones who show the big brands that make the trends. Buyers and press invest more in Milan and Paris than New York and London." Focusing on the fact that Samantha attends so many shows, I bet the burning question on your tongue is how does she prep her looks for all the shows? Are there any go-to designers? Samantha tells us that "looks are not important to me" and the most important thing to her is "to feel comfortable and good about yourself. The days are long and challenging, so I like to wear clothes that reflect my personality without being uncomfortable or restrictive." However, one thing Samantha is confident about is that she, in her own words, "always dress elegantly. A lot of clothes are sent to me by the brands – especially by the brands that want to have a lot of visibility in Arab countries or that want to reach my followers who love fur."
Some people believe that it's time for a bit of a 'shake-up' from the usual four big cities that show, and that more attention should be given to up and coming cities and designers as well as men and women catwalks becoming merged rather than kept separate. From Samantha's perspective of somebody who has seen and been to many shows, she sheds some light on the future of fashion – "I think it is a good idea and it is already happening. In 2017, the first co-ed shows were introduced, and they were well received – we all have less and less time for fashion shows, so this is a clever move from the bigger brands." A new wave of co-ed runways allows designers to construct an interrelated brand that makes for a two-time show a year instead of four. Men and women's collections are becoming intertwined with negligible differences, so this organic approach seems to be working, and is a more efficient way for designers to consolidate their ideas into one.
Our chat gradually turned to sustainability when I asked Samantha about what she was most looking forward to from the fashion weeks, she responded, "less hypocrisy and more concreteness." Samantha goes on to divulge that many brands "use the word sustainability as keywords in their press releases and then they show their garments with fabrics that not even Zara ten years ago would have used." In connection to less shows, "brands could invest more money in research and development of sustainable materials [as] fashion brands are victims of the fashion system." Samantha believes brands "invest most of their budget in marketing, communication and even in fashion shows because they are forced to by the system."
Wrapping up our conversation about Samantha's time during SS20 fashion weeks, she told me "the energy that the Dolce and Gabbana fashion show gave" her was one of her favourite memories from the last month. D&G is often a brand "so often criticised, but also so loved by those in the fashion industry and around the world." Tod's fashion show also became one of her favourites as it was "one of the few shows where I can imagine myself wearing every piece," Samantha gushed. It's safe to say that fashion weeks bring trends, colour, fashion, people and style together to one place. During fashion months, people can appreciate and relish all kinds of designs that enter the world of fashion and into people's lives. And as always, fur made its presence known on the runway offering pioneering looks that will go down in fashion history.