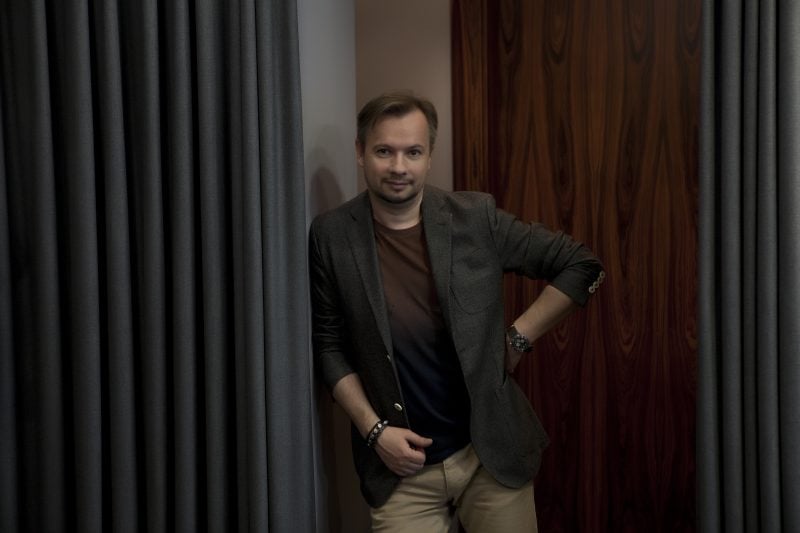 How and why did you get involved with the fur fashion industry? Was it unplanned or was it a goal from a young age?
I inherited my desire to create fashionable things from my grandfather, who was a very talented person, and one of the most important person in my life, my grandmother. She did something with her hands all the time, fantastically embroidered and sewed, perfectly knitted, loved fashion and art very much and could not imagine her life without these things. From my grandmother, I learned these skills and the basics of tailoring art. My first, real client was my mum, then her friends, friends of friends and regular customers appeared.
2. You are a very popular designer in Moscow and have your own fashion house. What inspiration did you have, and where does your passion/motivation come from?
A designer, in my understanding, is someone who constantly creates a dream for someone, but in reality realises his dreams, creating new collections every season. I try not to follow stereotypes and avoid clichés, thinking of those for whom I make clothes. In my imagination, I see amazing, gentle and, at the same time, independent, sometimes daring, but always beautiful women! It is very important for me to emphasize the best qualities of my clients, creating a unique image in clothes for each of them. When creating my collections, I take inspiration from everything – travelling, architecture, air, even the shade of old wood on the sand at sunset, and the taste of national dishes. I love to discover something new in all corners of the world.
3. What can you tell us about The Art of Feeling/Insprire/Seeing/Delight/Thinking/Surprise/Understanding/Fascinate/Creating/Combination?
It's hard to say, because I don't think about it, but I take a brush and write about my feelings, take a cloth and lay out my thoughts, take scissors and cut my emotions, put fabric on a mannequin and put on my inspiration – this is art. It is given to me!
4. Regarding the sourcing of the materials that you use, why is animal welfare an important part of your art/designs?
For me it's very important how client feels in my products. I myself participate in the selection of materials, and accessories, because this is what determines my collections. The house uses only natural materials, silk, cotton, wool, natural leather, natural fur. We do not use artificial materials in our products, as they pollute the environment. When I signed a cooperation agreement with the North American Fur Auction (NAFA), the first thing I did was familiarize myself with fur farms and fur factories to make sure that nothing contradicts my principles to life on this planet. I am deeply convinced that a quality product directly depends on its source of origin. NAFA furs are sold to small family farms from North America and Europe, as well as hunters from all over North America. NAFA's certified furs are mined by qualified professionals in compliance with high ethical standards for the care and protection of animals and the environment. In cooperation with NAFA, I received unlimited possibilities in using various natural furs in my collections.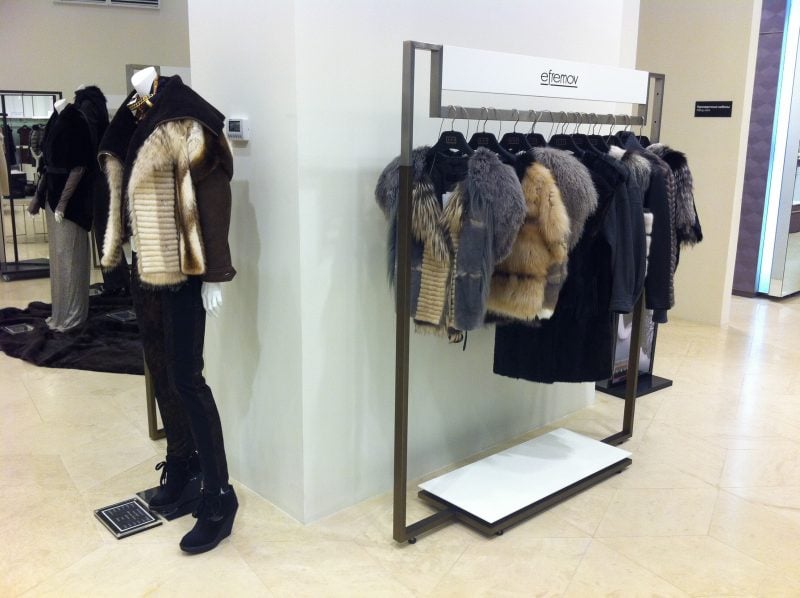 5. What has been a stand-out moment for you since working in the fur industry? (Could be personal and professional).
Perhaps the most vivid and memorable stand-out moment for me was the creation of a natural sable carpet measuring 3.80 x 4.60 meters in a hunting lodge for one of our clients.
6. Have you seen a change in customers? A decline or an increase over the past few years? Why do you think this is? Is this change in consumers age, where they live etc?
My clients are people who live in different continents and in different time zones and fortunately they have not changed. The good news is that people still need beautiful, luxurious clothes, which can only be made of expensive, natural materials!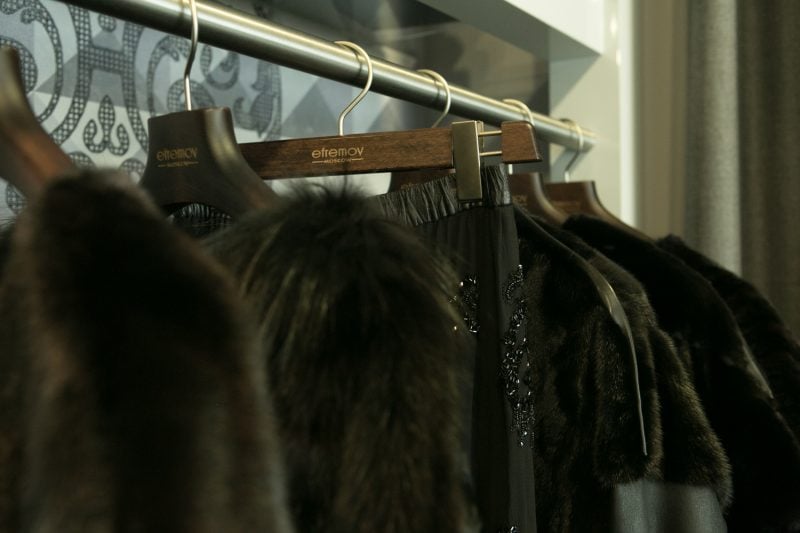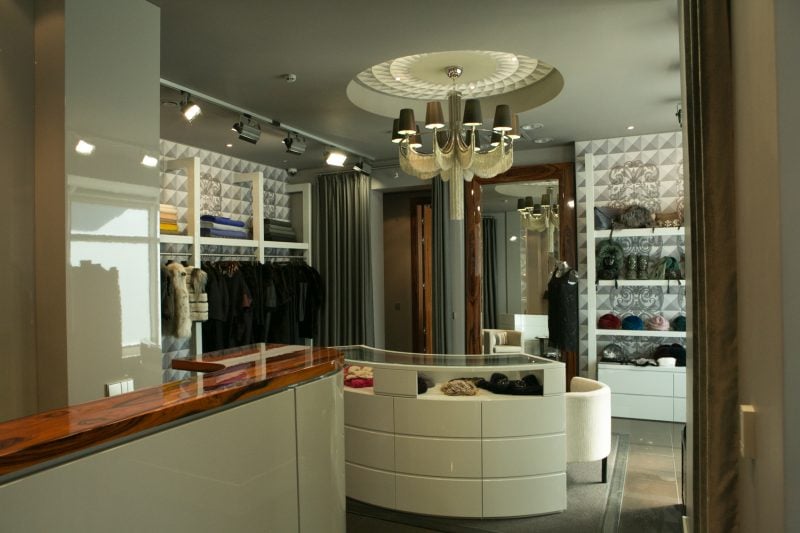 7. What do you see as the biggest pro that natural fur plays a part in? Whether that is it being a sustainable material that can be passed down from generation to generation, or that it will naturally decompose once it is disregarded? 
Natural fur is natural, and there are unlimited possibilities for creativity. Of course, a fur product can be inherited if it is made of high-quality materials and has a good cut. The beauty of natural fur cannot be faked, natural fur has always been and remains one of the most fashionable and environmentally friendly resources for the designer and the consumer. Faux fur production pollutes our planet. Every day we throw away tons of plastic that pollutes the world's oceans, and during combustion, harmful substances are released. Soon we will not be able to breathe. Synthetic fur is plastic, which is obtained from petroleum products, which causes great harm to the environment. So what principles are we talking about when producing tons of artificial fur, which ultimately creates a cheap resemblance of beauty? By throwing thousands, hundreds, millions of these cheap products, we hurt ourselves and our home planet. When I see people talking about humanism, dressed in faux fur coats, dresses made of polyurethane and shoes made of artificial leather, I want to scream: People come to your senses, take pity on yourself and your children!
8. Seeing as you have your own designs, and are very popular with celebrities, do you ever have people (celebrities or not) of want to wear your fur but are too afraid to because of anti-fur activists and the bullying that comes with it? Has this had implications where they don't want to wear your pieces? What are their thoughts and actions?
Yes, of course, there are many celebrities amongst our customers, and they undoubtedly want and wear natural fur. No wonder, as fur is gold, and who would refuse gold? Fur in Russia is our wealth! Russia is too cold in the winter to hold a rally on the streets.
9. Continuing on with animal rights groups and their tactic of bullying, what do you think people in the fur industry should do to ensure that they don't get trampled by this?
I think everyone without a doubt, should understand and be aware of what artificial fur is, how and where it is produced, how it is disposed of and how it is harms the planet. We all have to talk about it. The press write about a humane attitude towards animals, absolutely not knowing the topic on which they base their conclusions. The main fault in this issue is information, you need to tell people more and show how everything actually happens in the fur industry and other industries, for example in the chemical industry. We need more transparency and information.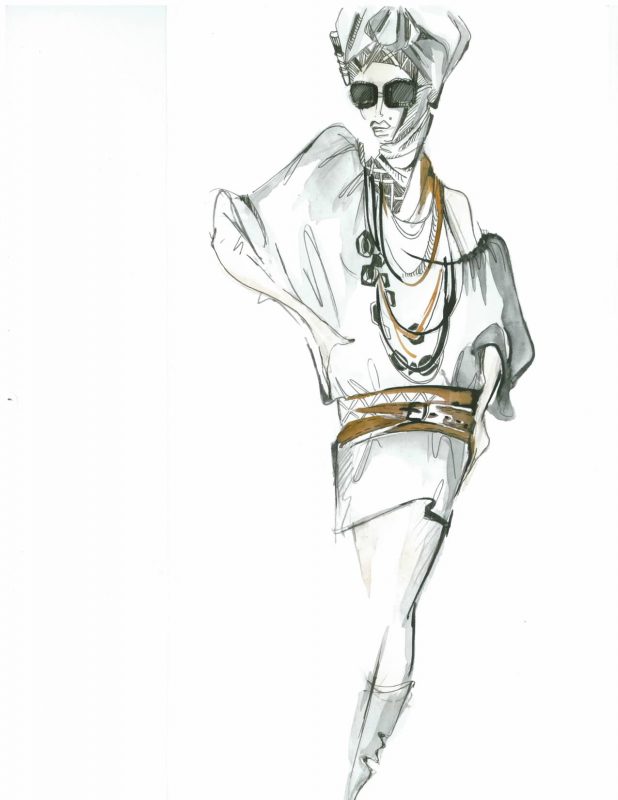 10. Being a designer, what would you say is the biggest lesson you could give to aspiring designers? What has been something that has stuck with you throughout your experiences and career? And/or has this been from somebody else in the fashion industry?
One should appreciate what nature has given us, respect traditions, love our profession and be sincere in front of ourselves!