"Elegance is elimination."
– ― Cristobal Balenciaga.
Lately, this Guru has been out and about around London: enjoying the city and all the events that have been occurring and that this fashion and lifestyle lover thought would be relevant to share with you.
Today is different, the city is wet and the Guru is a bit run out because of lack of sleep (perks of motherhood) and feels a tiny bit melancholic. To help with the lack of sleep, a good coffee and to help to survive the melancholy she makes use of good memories. And there are no better memories than a sunny day in Madrid, with the lovely people from SFA and meeting talented designers. Oh yes! This Guru's pen and paper (and camera too) thrive with them and Jesus Lorenzo's work was a highlight of her past trip to the lively Spanish capital. He possesses all the fire, courage and that bit of madness so required to innovate on the catwalk. For most of us, a mystery… where do all this ideas come from?
This Guru will be quiet now and better, let him tell his story.
What is your opinion on the current situation of the Spanish fur trade?
My opinion as a professional that has been working in this sector for twenty years, is that the current situation is bad but with an infinite amount of possibilities. We have a lot of work to do and that is good, because we know there is a way to go. It is true that since I started working, there was a big economical crisis, and then there was another one (bigger and longer). We have seen how big companies in the sector, flagship stores, have disappeared and others endured. I think we have not managed to transform the fur trade, we have chosen a conservative approach in a world where innovation is what wins. Now a days, consumer habits and mentality have changed. The current customer is more demanding, better informed, with advanced technologies! The sector has not invested in this. Its ability to react is very rigid and slow, but as I said, knowing that there is path, you can walk. The problem is that there is no way to go; this doesn't allow the Spanish fur trade to move towards the future. Reason why I think there is a lot of future, but it will also require a lot of hard work: we have to break the schemes of the past, analyze where the future is moving towards. We have to find out why the Neo-traditional clients ignore us or see us as something that would be nice to be part of, but, "maybe for later". And finally, the forward looking clients, the "strangers" in the Spanish fur trade; an exciting world: "Sustainable Fashion", we invented this concept! Perhaps it has been the amount of regulations that we have had to deal for so long in this country, which has forced us to do something that moved us away from what now is being raised in other sectors and is selling very well as a sustainable economy. Also, I have never seen so much fur in fashion magazines as I see now, so, why is not the situation of our sector getting better?
What do you think is the best way to promote fur?
The world of fashion has a passion for fur. Within the world of fashion we are a small part, but with a lot to say (and not saying we are not willing to listen too). We have to continue being part of the fashion world. Each of us (fashion designers) with our individual style, but contributing with each other and innovating. It is not enough to do only beautiful things; we also have to continue having presence in the most important catwalks of Spain and all around the world. Fur has to be an option for all designers, for all producers and manufacturers. We must be present in all fashion fairs, magazines making Spanish fur a synonymous of quality, luxury… Premium! Without forgetting to keep it reachable to all audiences.
Ten years ago, no one would would have thought that we could spend more than 700 euros on a phone, which doesn't last (on average) more than two years. And today, almost everyone wants one and gets one. It is very important to educate. It is also true that in the last 40 years animal movements have been planting their seed, but I believe this seed has been planted in an artificial way, taking things out of context. That is why we should make an effort, if not bigger, to call things by their name and tell the real story in Design schools and universities, law schools, to economists, journalists, biologists, in business schools . This is an exciting world! The students have so much to tell us, there is nothing like seeing things from a student's perspective, their passion and their dreams. Also, social media is a world to be discovered and used by us, as I hear every day many success stories.
Favourite designer?
BALENCIAGA. Perhaps because of the proximity… he was born just 100 km from my city. Perhaps because he remained working closely with Haute Couture. Perhaps because he never wanted to follow the path imposed by the others – assuming the consequences of his individual approach to fashion. But above all, because of how he worked with volume, his style and elegance, and by how he dominated the art of tailoring in his work.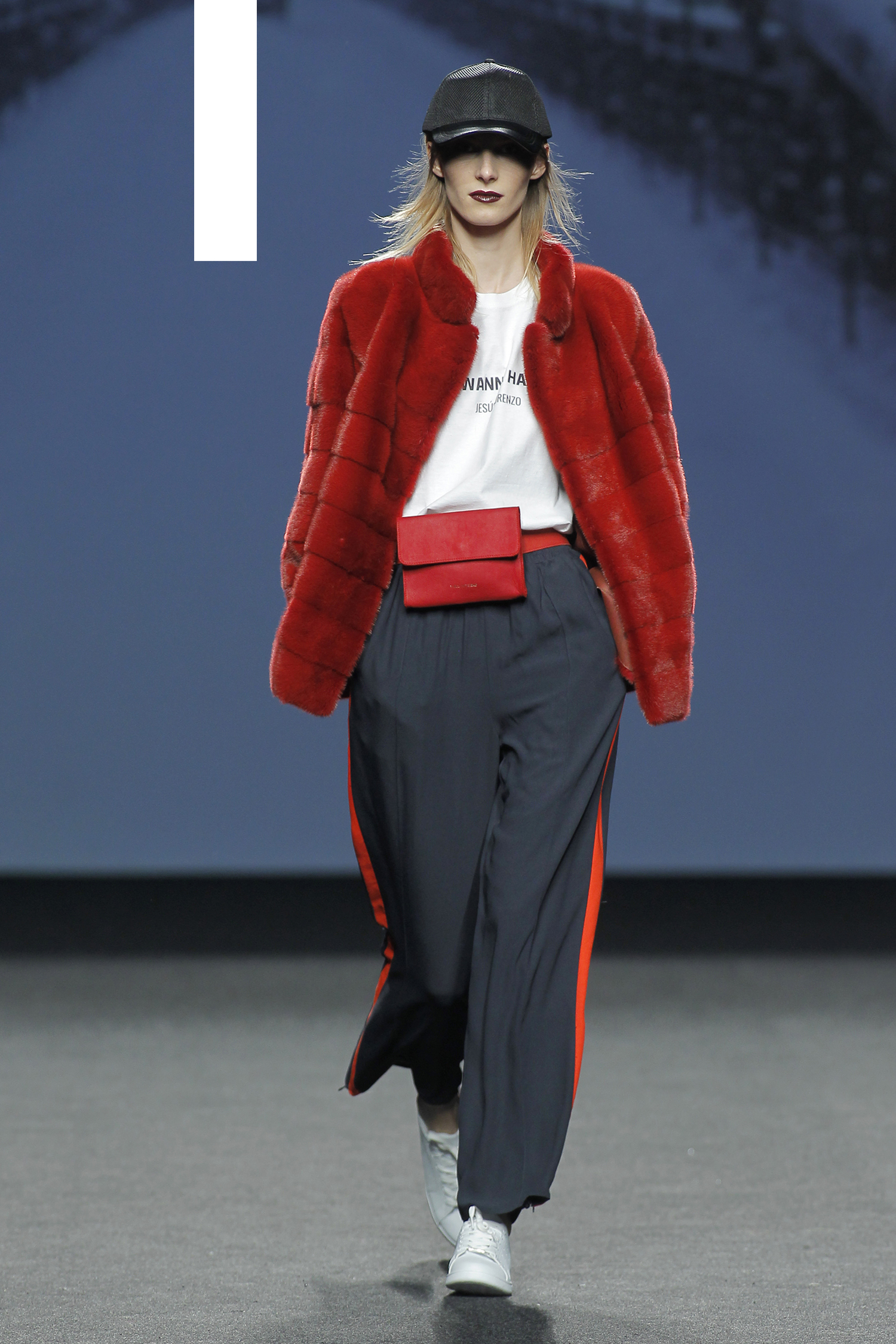 Who inspires you?
Since my first collection I have always wanted to make fashion for friends, my wife (then girlfriend). In fact last year's collection was called "Muses of Youth" in homage to all of them. They are my inspirational source, very versatile as I have friends of all types! My muse is the woman of today: the one that lives in the city, hardworking, mother, the one who likes to enjoy. She is a fighter, an achiever. I find inspiration everywhere. I am like a sponge that absorves everything that happens around me so, later, I can translate it into my designs. The title of this year's collection is "Just Wanna Have Fun" . The idea came while I was watching a movie with my kids. I like fashion, art, travelling … And all these give me ideas to be translated into the collections I design. But always with a premise to make a fashion that dignifies women (or man), which is practical and comfortable.
Favourite Fur?
Mink, I love its homogeneity, its colour. It also allows me to do many special things with it. Playing with textures, colours. At the same time it is a fur that has volume, but not excessive. Fox in terms of volume, is the best: you can play with different volume depending on the type of fox that you use. Sometimes it can be really big, hence why it is very important to design the garment well, considering what type of customer will end up using your design, what is she/he looking for and how does she/he looks like. The Astrakan is another exciting world. The different patterns or twirls that depend on the origin of the skin. From the most flat to the most curly that looks like a snail. Sometimes the latter is associated with older people, even with super traditional models. But I made a bet for the young spirit, I invite you to discover it in my latest collection. I'm really passionate about all furs! I work a lot with lynx, martens, even exotic skins but always being aware of their origin. Above all, the main factor is to know how to play with its texture, its volume, its drape, and its colour. My commitment while designing is to make it look as beautiful and grand as possible.
Who uses your designs?
According to the fashion magazine Yodona, my pieces are worth dressing up to the very Rihanna. There are many celebrities who wear them, some for public events and others to wear them every day. Some are Spanish and European socialites, artists or politicians. But I always brag proudly that it is the woman that inspired me, the one I described before, the one that wears my clothes.
If you want to learn more about this passionate Spanish designer, pay him a visit at his website:
And learn about the latest work he has done together with the Spanish Fur Association at:
So, I believe the sun is out (at least for a few minutes), this Guru has finished her coffee now. She feels better (and quite flattered) after knowing that the regular, sleepless mother, the one that wakes up early to go to work, the one that has developed a few extra arms and legs and super powers to keep work and home under control is also a muse for such a bright mind. She will try to remember this during the weekend (it might help her to survive it) and will keep in mind the words of this designer: "She is a fighter, an achiever."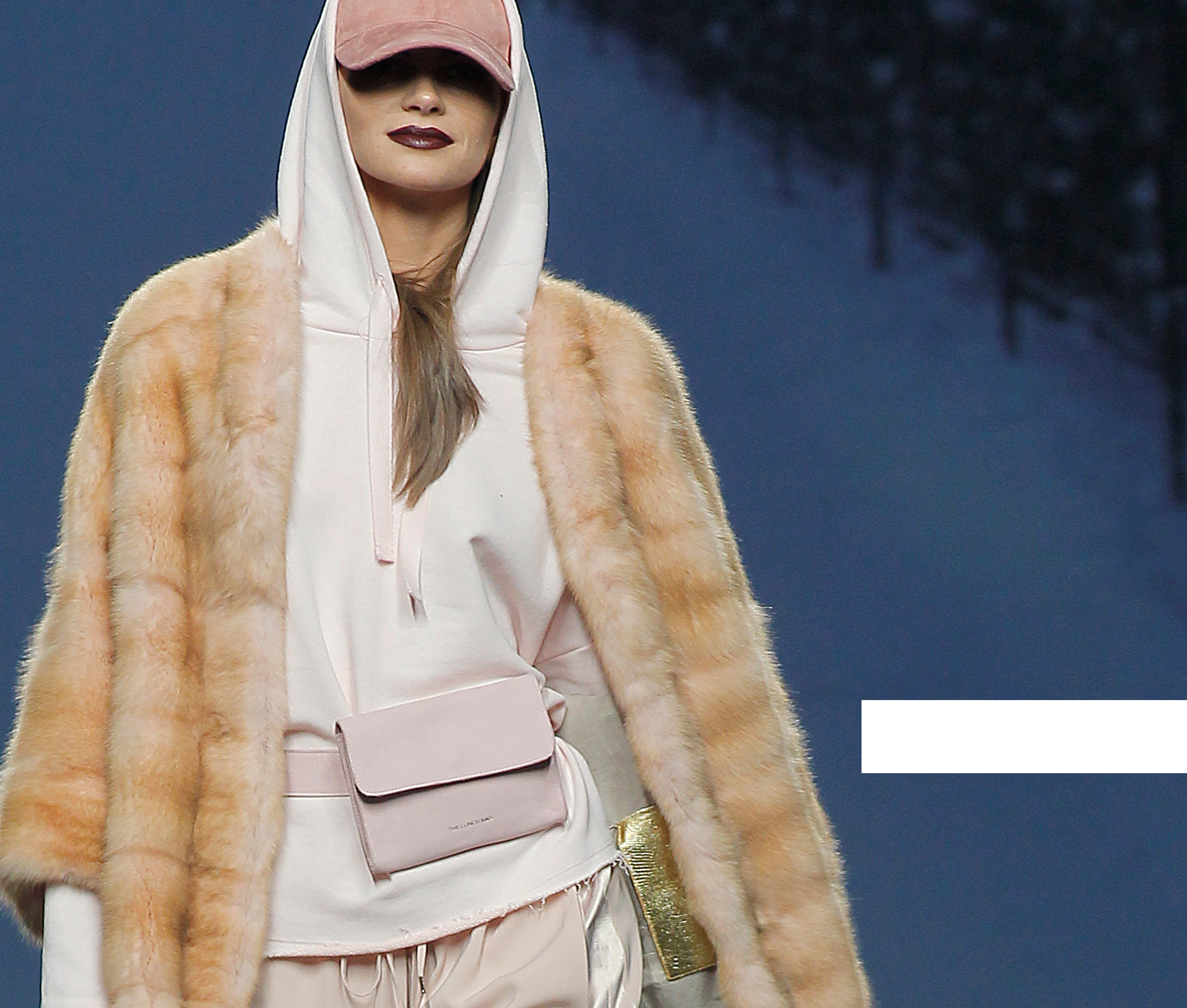 P.S. Next week the Fur Guru will get all dark and wild… not to worry my darlings, she's just going to listen an amazing chat about female werewolves and how they continue to inspire contemporary fashion designers, stylists and photographers. Yes, lovely people, you don't even need to ask: fur will be involved.
The Fur Guru
xx