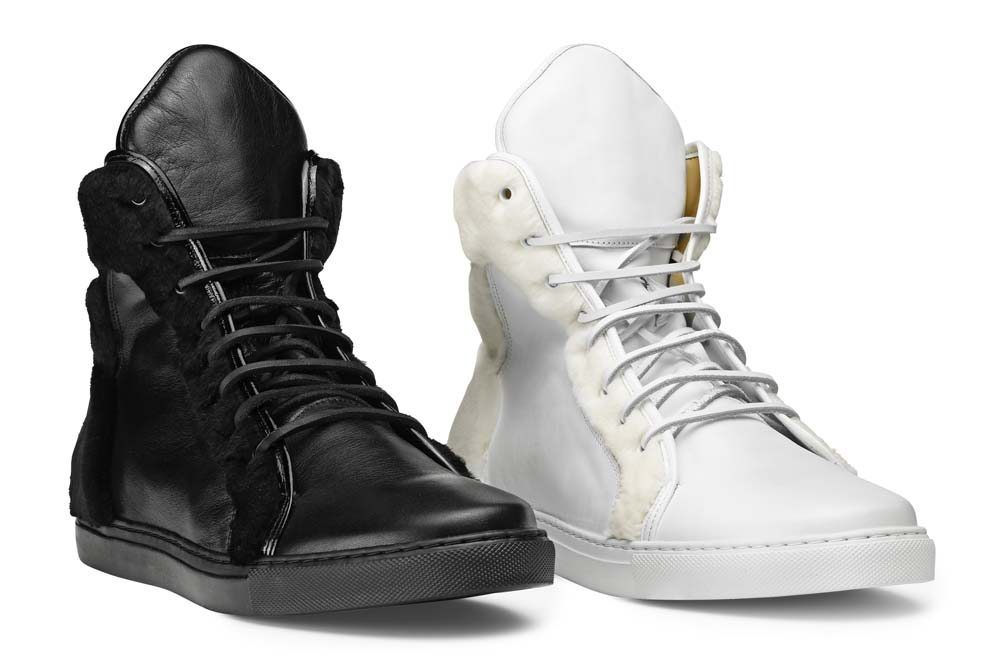 Kopenhagen Fur Sneakers
The furrier has collaborated on some successfully selling sneakers in the past. In London Graduate Fashion week, they exhibited their most daring creation as of yet. Kopenhagen Fur has teamed up with Lenovo and the China Academy of Art to produce a highly sophisticated pair of sneakers.
The first of it's kind, pairs high quality fur for excellent comfort with the technology to monitor your health. They are capable of counting steps, reporting data into a cloud through a unique app, as well as integrating with hospital and doctor apps.
Kopenhagen Fur, although in a traditional industry, seeks bright ideas in creativity. This endeavour is just one opportunity for expansion into the fashion business. Imagination is key, leaving us hoping for more creative use of fur. Unfortunately, the current sneaker is not featured in the photographs, although all those shown are past creation from Kopenhagen Fur.
—Source PR Newswire