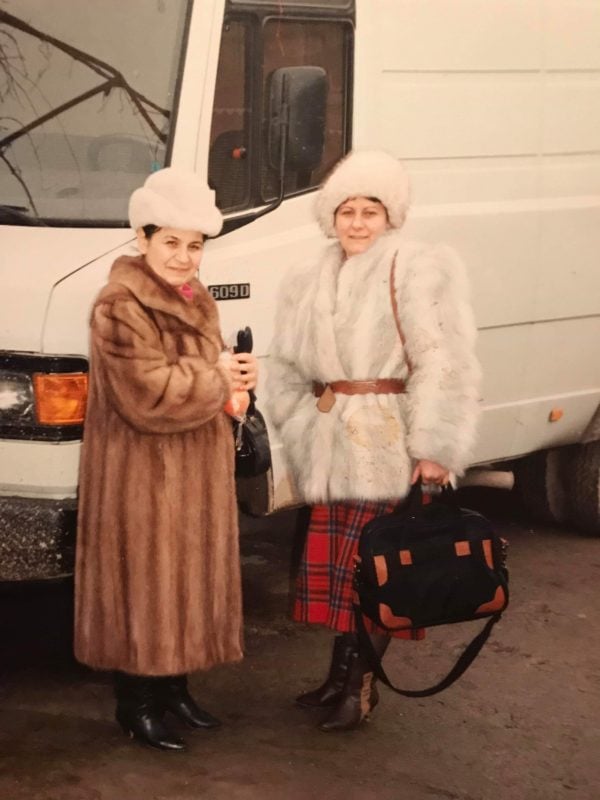 How many of your clothes have a history?
We are living in an era of consumerism, characterized by mass production and by a personal happiness achieved by the consumption and by the purchase of material possessions – usually pointless pieces that we don't need, that are giving us satisfaction when buying them. But that satisfaction eventually wears off after a few days, and so we feel the need to buy something new. We are constantly updating our wardrobe, filling it with things that are giving us a temporary feeling of fulfillment. Every time we buy something new, we end up forgetting about the old ones, leaving them in the corner of a drawer.
Constantly looking for bargains, we are filling our lives and homes with clothing items that we don't really need. How many times are you going to wear that £5 jumper? Or did you buy it only because it was on sale? We are doing this because of two reasons, one being fashion related, and the other, because of the low quality of clothes. Trends are coming in and out of fashion – everything is moving fast. The puffer jacket you spent your money on last season may be out of fashion next year, and the low quality of materials are giving a short life span to the garments.
But there is something that a few people think about when they dress up. The memories, and the history of their clothes. Have you ever looked at something that brought back memories and nostalgia? Back in the day, clothes were made to last, and people had an idea that they can buy a piece of clothing and keep it for a long time. Every item of clothing was full of history, shared with its owner. Now, in the consumerist era that we live in, one of the few quality items that can be used for decades is a fur coat.
A fur coat is a durable piece of clothing, and a good quality coat can be worn for 30 years. My grandmother is a furrier, and she made a mink coat for herself in 1984, that still looks great. Despite the fact that she has many other fur coats, the specific mink coat is her favourite as she has a shared history with it. I asked her why she likes that coat more than her newer ones, and she told me, smiling, about her wonderful memories she has linked to that coat. She started recollecting the time she was admired in that coat and told me about the times she wore it. It is that particular coat that brings her back the nostalgia of a time when she was younger, when she was going out with her friends, and had a different life, different to now. We usually tend to hold onto the nice memories that we have, forgetting the hardships of life. She lived in Romania, during the communist era, however she usually remembers the good times, because in her mind she makes an association with her younger self. When she is wearing that coat, she is thinking about a time when she was shining in it, not about the hardships of that period in her life.
You can't have that kind of relationship with any other clothing object. When you buy a fur coat, you can wear it after decades, and it will always bring you a satisfaction that no other piece of outfit would, because it keeps that nostalgia. We restyle many of our client's fur coats, and many of them tell us how they bought their garments years ago, and how they wore it during the most important events of their lives. A fur coat is going to stand by your side for a big part of your life, if it is well kept. There are some clients that still want to repair or restyle an old coat that belonged to their mother, or to their grandmother – even if the material isn't in good condition anymore, and maybe not worth it, financially speaking. A fur coat is a heritage that can be passed from generation to generation, and that's what makes it more than a piece of clothing.
If you think about the fact that you can buy a fur coat once, and restyle it two or three times, in a period of – say – 20 years, how many puffer jackets do you use in that period? Do you buy a new jacket every one or two seasons? This would mean at least 10 plastic puffers thrown away in a landfill every 20 years, only by one person. Or will you keep all your puffers, and give them to your successors, 20 years after you bought them? Or are you going to proudly wear them 30 years later, like my grandmother did with her fur coat? To be honest, I doubt that you would, or could.
What kind of nostalgia can be brought back by a puffer jacket, with its specific smell of new plastic? In reality, an emission of phenols resulting after a chemical technological production.
I don't know how long I am going to keep the puffer jacket that I bought for my ski trip this year, but I'm sure that I won't throw away the mink coat that my grandmother preserved for so many years.
Written by Bianca Margarit