The "debate" over animal welfare and sustainable fashion on fur seems endless. The fashion industry and animal protection organizations explore the balance of "seeking common ground while keeping differences" in various fashion TALKs in China every year. From October 8th to October 14th, 2021, SS22 Shanghai Fashion Week official showroom-DADASHOW with the theme of "Border", brings together nearly 100 designer brands, presenting up-to-date models, taking orders, while using practice to explore the fashion realm of adhering to the scale. The International Fur Federation member enterprises – KC fur, Huasi Fur, Amber fur, QiQi fur, Nuozhi fur, TÉP fur and Saint Fan Ya Fur have chosen DADASHOW to make their debut with Furmark®. Against the fallen leaves of "French platanus", the Furmark® static display attracted many professional buyers and fashion media's attention. In the golden season of Shanghai, one of the fashion capitals in the world, Furmark® is "reading out" to the fashion world with the new ideas for change and strength to promote sustainable fashion!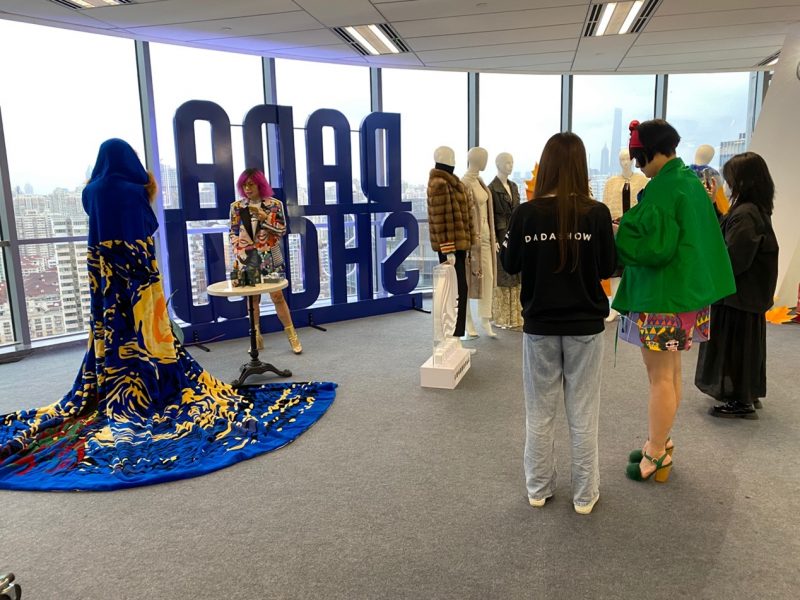 Furmark® program to deliver new ideas for change in the fur industry.
Fur, the oldest and the most luxurious raw material for clothing, has suffered some heavy blows in recent years under accusations of animal welfare, particularly after some of the big fashion names and groups quit using it. In the fur business, every stage of the industry chain has its own standards, such as the breeding and dressing standard, but there hasn't been one could include all standards in one framework for natural fur.
Therefore, in 2019, as the only organization to represent the international fur industry and regulate its practices and trade, the International Fur Federation (IFF), closely worked with LVMH Group and major international fashion brands, and after two years of intensive research, created a new global certification program and traceability system: Furmark® (Chinese name: Natural Sustainable Mark of Fur) which officially launched worldwide on September 1, 2021. Furmark® represents the commitment of highest quality of fur products, ensuring animal welfare and environmental standards, and ensuring consumer confidence in their purchases.
To be certified as a Furmark member, a fur product must meet globally recognized strict standards at every stage of the fur industry supply chain. Based on scientific, third-party certified principles that are fully transparent to the public, the processing of natural furs under the Furmark® certification program, whether farm-farmed or wild, is strictly regulated at the international, national, regional and local levels. After the manufacturer orders Furmark® labels, the Chainpoint system allows the user to certify natural fur through its supply chain, transparently showing its movement from farm all the way to the end consumer. By scanning the QR code on the hang tag of a fur product, consumers will be able to look up all the certified information including the type of fur materials, origin, processing and manufacturing etc.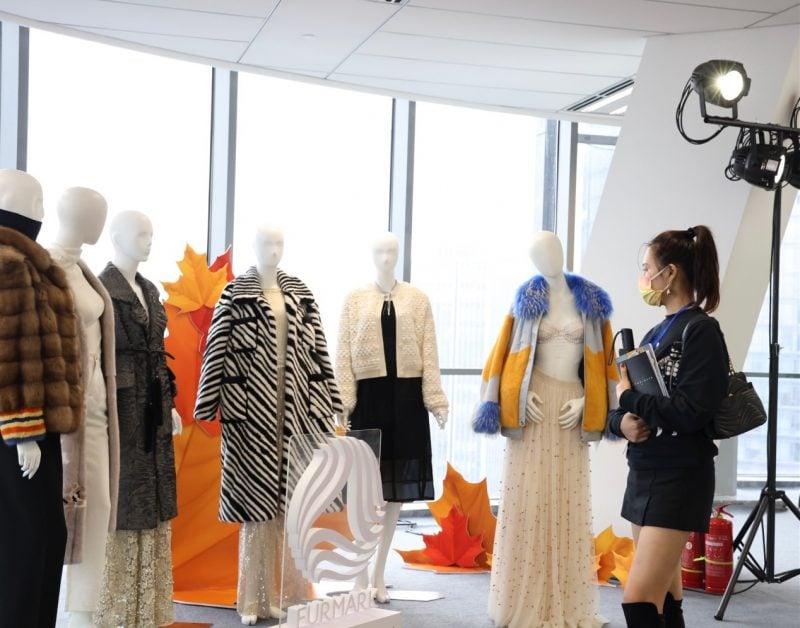 As Mark Oaten, CEO of the International Fur Federation (IFF), explains: "The Furmark® program is a game changer for the fur industry, and if there are any doubts about buying or wearing natural fur, then they have been answered with Furmark®."
For certified member companies and their partners, Furmark® global certification and traceability system responds to baseless accusations from those who oppose fur. Furmark is a guarantee of sustainability for fur and fashion brands, opening up new markets and consumers for fur. The International Fur Federation (IFF) will also continue to oversee the entire Furmark® system, conducting from time to time rigorous inspections by third-party regulators and independent animal welfare certification experts to ensure that farms and businesses throughout the supply chain strictly and proactively enforce standards.
"Impressionistic French platanus fallen leaves" and the sustainable fur fashion
Retro and fashionable, Oriental and Western hybrid, perhaps everyone who has been to Shanghai would agree that in this glamorous 'exotic'city, in addition to those garden bungalows, Shikumen old buildings, it is difficult to ignore those French platanus trees on both sides of roads to interpret the changes of four seasons. The fallen platanus leaves personify Shanghai, a city where stylish, dynamic and opinionated young people express their attitudes towards life and achieve a personalized lifestyle, and the beauty of the land where the leaves are lying symbolizes the core value of what Furmark® stands for: "protect nature, sustainable development and biodegradable natural raw materials" —— the natural fur comes from nature, and returns to nature through biodegradation.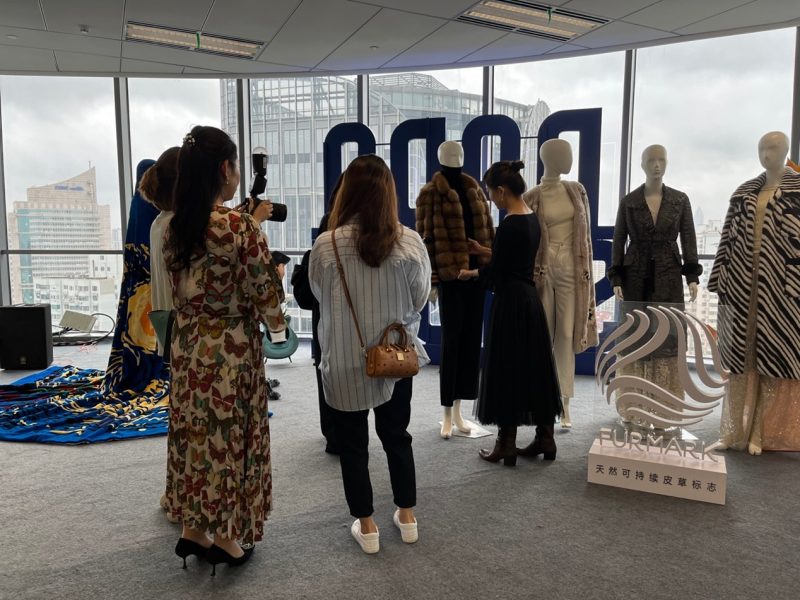 Since its launch on September 1, 2021, the Furmark® certification has been widely recognized in the global fur industry, joined by Fendi, LV and more than 100 fashion and fur brands. In China, seven fur producers have been certified, and consumers are expected to see their products with the Furmark® labels in the retail market this winter. In addition, Furmark® has set up two promotion centers in Xinji, Hebei Province and Yuyao, Zhejiang Province, and in the near future, Furmark® will authorize more cities and regions with high-quality fur industry chains or newly developed fur markets as Promotion Centers.
In order to provide the fashion industry with more comprehensive understanding of fur industry and the Furmark® certificate program, to bring more confidence to the members enterprises to start a new sales season with a green, environmentally friendly and sustainable corporate image, the International Fur Federation (IFF) and its member companies – KC Fur, Huasi Group, Amber Fur Fashion, QiQi Fur, Nuozhi Fur, TÉP Fashion and Saint Fan Ya Fur chose DADASHOW to have a static display during the Shanghai Fashion Week, which brings together the attention of fashion people around the world; the industry's leading designer brand assembly platform. Furmark® members are benchmarking big names in the world, such as LV, Fendi and other international fashion brands, hoping to open a new mode of operation, capturing the opportunity as a brand's global commercialization solution.
"Falling red is not a ruthless thing, turned into spring mud to protect flowers." The newly launched Furmark® created by IFF will become an important milestone in the transformation of the global fur industry, as well as an opportunity for the development of certified Chinese fur enterprises. Furmark® is also an important indicator for consumers to choose fur products. Fashion and environmental protection can create a win-win situation, sustainable fur and animal welfare symbiosis, the new era of fashion is not all-or-none thinking, but love and beauty, responsibility and acting on to realize a perfect coexistence! After rational thinking, the new era of fur clothing will eventually win the younger generation of consumers!