Milan Fashion Week is always a pleasure, but on February 24th, the Fur Guru had a ticket to the presentation of the season: REMIX!
Each year the International Fur Federation hosts a competition for young fashion and fur designers with the support of Vogue Talents. And after sneaking past the vip wall (the guru likes a low key life), I sipped my welcome drinks and nibbled on my canapés while touring the fashion exhibition, navigating the exposed concrete pillars at the stunning Carlo e Camilla, I was in awe of seal fur head pieces and matching mink coats, fox fur cuffs and florescent furs on exaggerated silhouettes, and naturally dyed blue fox and mink which represents the excessive plastics which suffocate our oceans. As I savour each design, moving from one to the next, the three winning designers were declared in front of the most exclusive fashion crowed the guru has been a part of.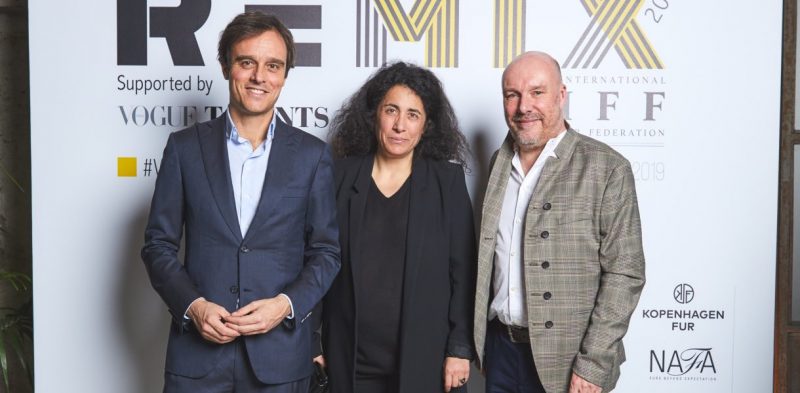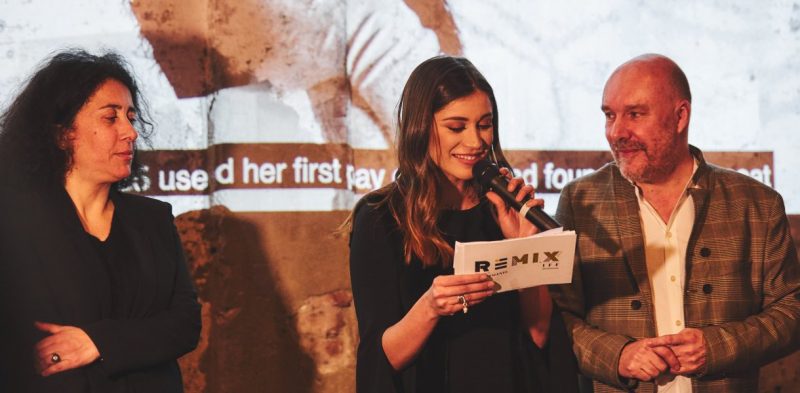 It wasn't long before actress, model, and fashion influencer Ludovica Frasca commanded everyone's attention on stage in a mesmerizing Kopenhagen Furs coat where, after Sara Maino Sozzani (Deputy Director of Vogue Italy and Head of Vogue Talents) and Mark Oaten thanked all guests and finalists, the three winners were announced. But before we celebrate in all the finalists and winners innovative creation, it's important to note that this year, the competition's 10 finalists, from Canada, Germany, Turkey, the Netherlands, Belarus, the USA, China, and France created three fur garments that reflected the theme: Responsibility. The prestigious REMIX jury, who I had the pleasure to meet and toast, composed of Sara Maino Sozzani (Deputy Director of Vogue Italy and Head of Vogue Talents), Gabriele Colangelo (Creative Director of Giada), Astrid Andersen (Danish Designer), Bryanboy (Fashion blogger, socialite and businessman), Samantha De Reviziis (sustainability expert and Founder of SDR Agency), chose Berivan as the winner of over 100 applications from all over the world.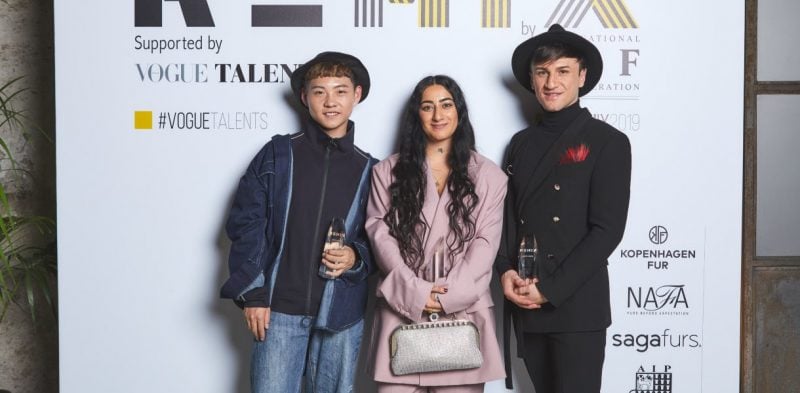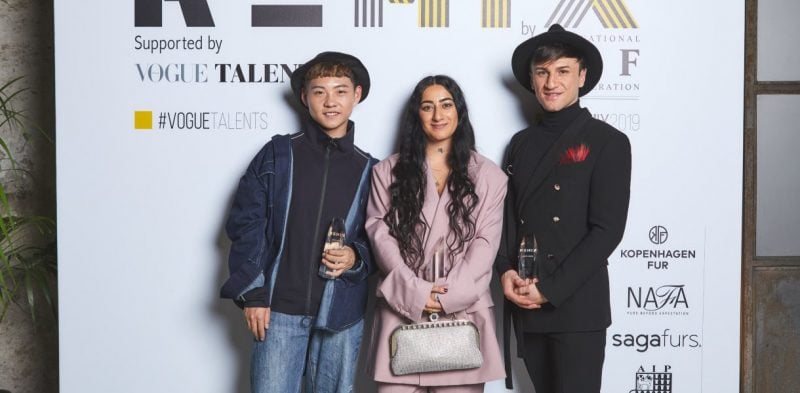 While in my, and many of your, eyes all finalists are winners, Berivan Cemal, from the Netherlands, won the much-coveted REMIX Gold award. Berivan designs were inspired by her immigrant heritage and emotional attachment to mink as a material for a community of third culture kids, she will receive the Kopenhagen Furs sponsored prize, which includes a paid trip to Copenhagen for a weeklong stay at Kopenhagen Furs design studio where she will receive 25 premium quality Kopenhagen Fur Mink skins to design with. REMIX Silver Award was presented to Huseyin Ozer whos creations were inspired by the stained-glass window of the Hagia Sophia and his plea for more longevity in the fashion industry, a clear rejection of fast fashion. Huseyin will receive an all-expenses paid trip to Studio NAFA 2019 at their headquarters in Toronto, Canada. Concluding the awards ceremony was Thea Larsen from Saga Furs who awarded Dong Wang from China with the special Saga Furs award, Dong will receive a trip to Saga Furs Design Centre for a one week of fur innovation workshop.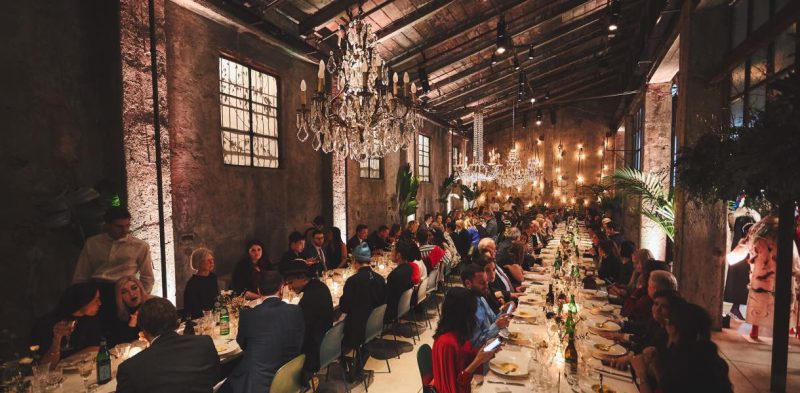 After the awards were announced it was time for the Michelin-starred dinner, the perfect opportunity for the Guru to meet guests from Vogue, Vanity Fair, GQ, WWD, Kult, fashion network channels from all over the world, and guests from brands like Givenchy, Miu Miu, Max Mara and more! The intimate setting of the dinner made it possible for finalists, fashion luminaries (from editors in chiefs to stylists), and brands to connect. This was, for me, my favourite part of REMIX 2019. An evening I won't ever forget.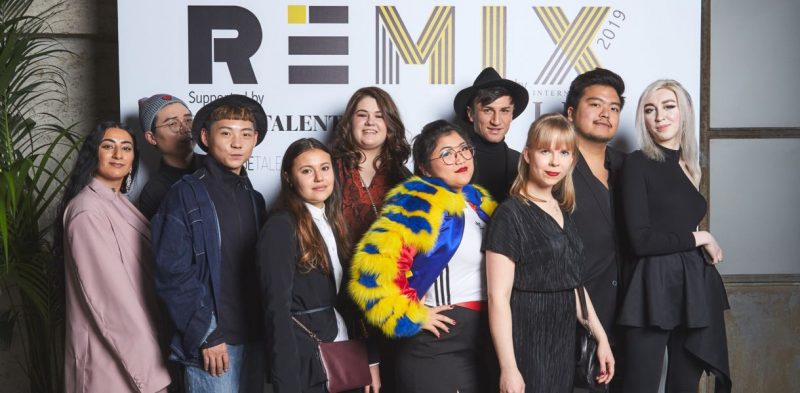 As I leave REMIX 2019, feeling creatively fulfilled, I overhear a conversation between the finalists as they discover that they will all have the chance to see their creations featured in IFF's upcoming fashion advertising campaign: FUR NOW, the fur guru's favourite fashion campaign of the year. As excitement fills the air, they also realize they also have the chance to be featured in Vogue Italia. WOW! I bask in their excitement as I feel I am witnessing the birth of the designers of the future. Ones that are socially, sustainably and politically conscious, doing what they can to design responsibly with natural materials. I saw and heard about reusing vintage furs, furniture fabrics and left over fabrics from big fashion houses. I heard about how sustainable sourcing of fur keeps Inuit communities in rural areas of the world alive, as well as investing in developing countries where fabrics are not utilised. I smile as these young designers tell me how they intended to cover the body in natures beauty through their use of natural materials. So, as REMIX pushes the next generation of fashion forward designers to challenge themselves and design for a greener future early on in their careers, there's only one thing left to say: Well done to the REMIX class of 2019. The fur Guru salutes you all on your responsible creations. You are all winners!