With less than 1 month until the 2018 REMIX Design Competition, we take a look at designer Nicolas Lecourt Mansion, who claimed the Bronze Award last year. Nicolas describes to us his creative visions and what his experience of being a REMIX finalist has created in his young career so far.
When did you first get into fashion and why?
I can't remember the exact date when I started having a special interest in fashion, but I know it was really early. I remember my dad bringing home magazines that his products were in (my dad works in the commercial side of the clothing industry for men's tailoring). I remember that I was already drawing the fashion pages, and tried to reproduce the designers' drawings when I was around four or five. I can't explain it; I was just attracted to them. I love wearing clothes as much as I love designing them, and I have quite an individual approach to them. That is, I couldn't wear jeans, a t-shirt and a pair of sneakers if each one of them was not a special piece.
How would you describe your creative vision?
More and more, I can relate myself to surrealism. I love an absurd silhouette, something you can't take your eyes off. Also I want singularity. I am really trying to make people realise that they shouldn't stop themselves from wearing clothes that aren't traditionally associated to their gender. For me, clothes shouldn't be given a gender, which is a mistake we made for human beings. We should let people relate to a garment as if it's part of their personality. I think that's also the starting point of every design; the state of mind I have when I see a material, a picture, or a movie. The starting point of every creation is just a personality or a mood.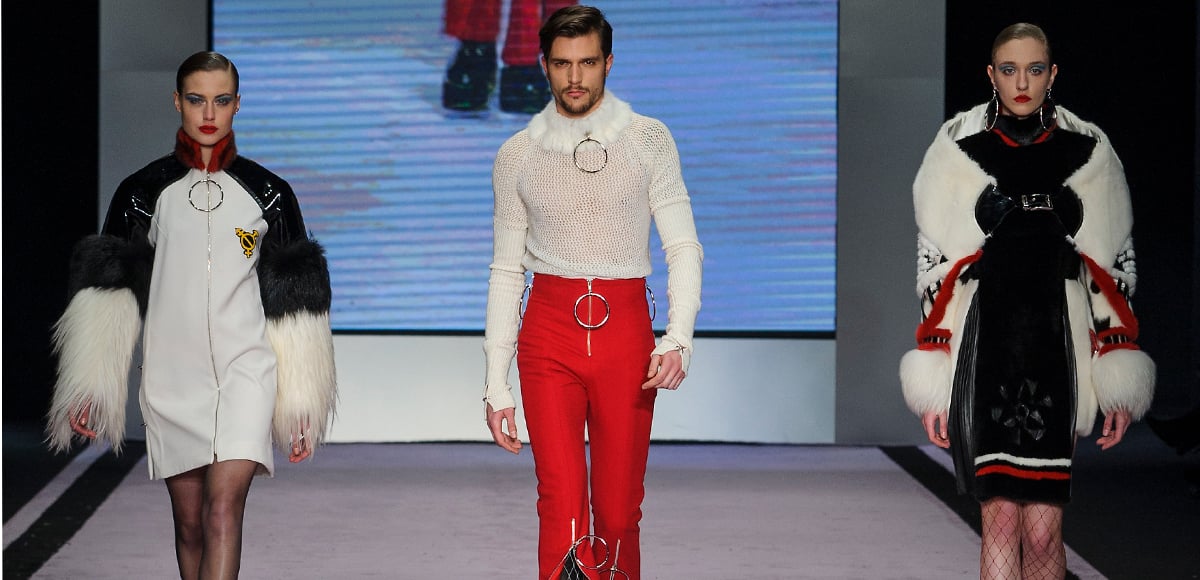 What are the highlights of your fashion career so far?
It's getting sunnier and sunnier everyday – the time goes so fast and so do jobs! I have chosen to be a freelance designer and stylist and do whatever I get asked, so that I am able to finance my collections on the side. I sometimes need to pinch myself to realise who actually is interested in my work. The highlights right now are that I can finance myself, have my own workshop and be independent.
What did you learn from the REMIX design competition in Milan?
Remix was a great experience for being quickly exposed to people that actually understand what you do, and vice versa. You learn to enter someone's universe and make friends with people that you feel a real connection with, one that you will remember. I have learned how to improve the way I present my work, and to explain my designs to those who don't immediately 'get' them.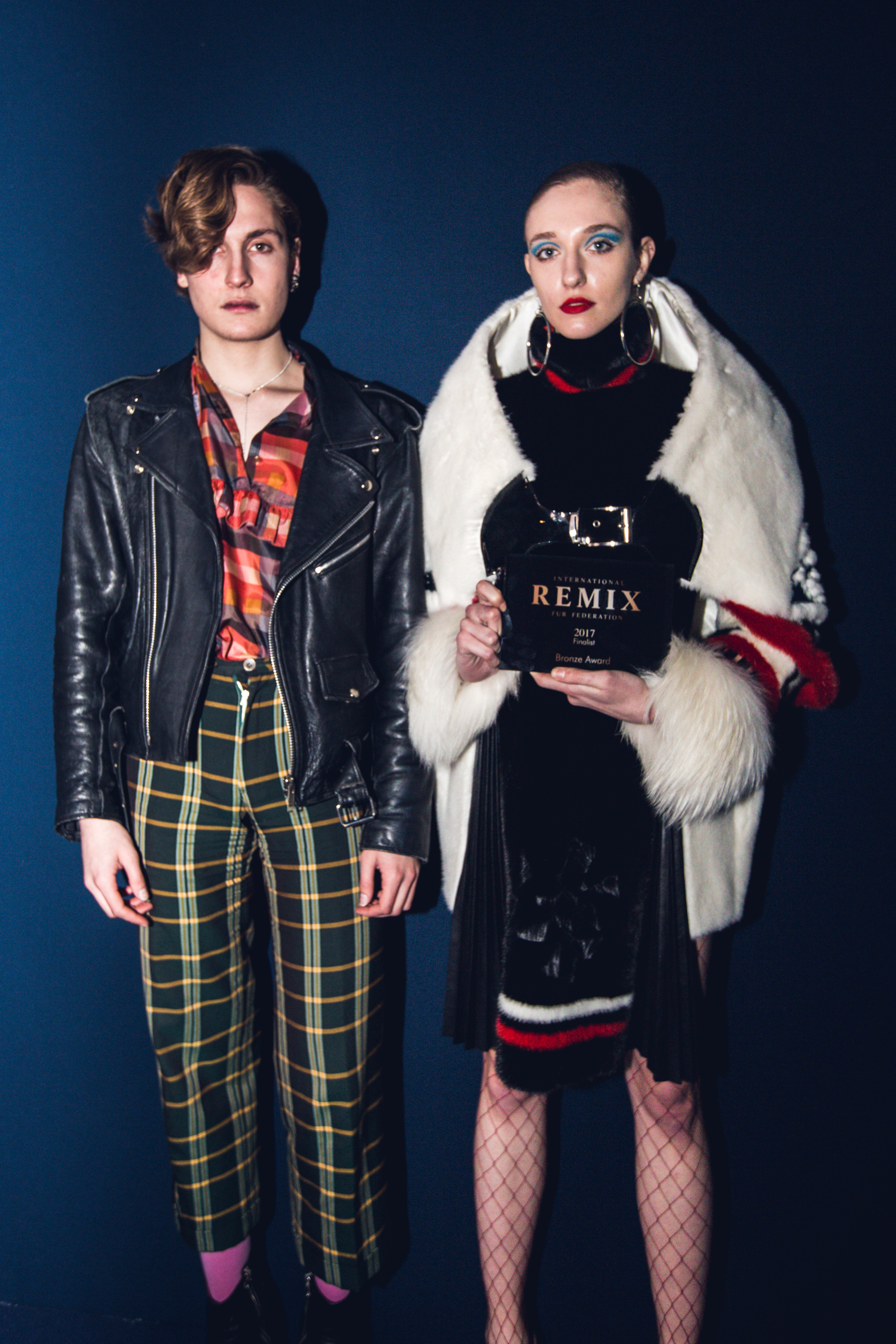 What have you achieved since REMIX?
Remix was the start of all the great things that have happened to me. Since then, I have worked with a lot of major fashion houses as a tailor and stylist. I have also worked as an assistant for Jean Paul Gaultier. I am currently working on a project for a big cosmetic group. I sometimes get asked to do special designs, and everyday brings a new project and a new challenge. I just need to balance all this with my personal projects.
What have you learned using fur in your pieces that you can transfer elsewhere?
Using fur, you learn how precious the smallest piece can be. It's the same in other designs or even your life. The smaller ray of light on a cloudy day is the most important one. Pay attention to details, do your best with what you get asked to do, find out how to use every part of something you wouldn't necessarily use, because what could seem like a leftover should not be thrown away, but used. It's your job to figure out how.