With all of the big-name brands getting their cruise shows underway, we'd be remiss not to start trend forecasting and give our readers the lowdown on which styles to start seeking for the ultimate resort wardrobe. So, what's on the docket for this year's summer trends, as told by the most influential names in the fashion industry? We take a look at our favourite Resort 2017 shows over the last few weeks.
Louis Vuitton:
There was only one place to start and that was in Brazil for Louis Vuitton's incredible set in Rio de Janeiro, Brazil. Embodying the spirit of Rio itself, the collection was bursting with character and colour underneath the warm Brazilian sun. Guests were seated atop a winding row of mismatched crates, which represented the technological factor of the show. The theme was a mix between futuristic imagery and artfully vibrant South American hues and patterns.
For Michael Burke, Vuitton's chairman/CEO, the collection embodied Brazil's heart.
"Brazil is about colour, it's about positiveness, it's about the future, it's about the body, it's about a strong woman," he said.
Designer Nicolas Ghesquiere didn't spare any expense or imagination. Leathers, shearlings, neoprene and nylon-like parachute made strong statements about the designs.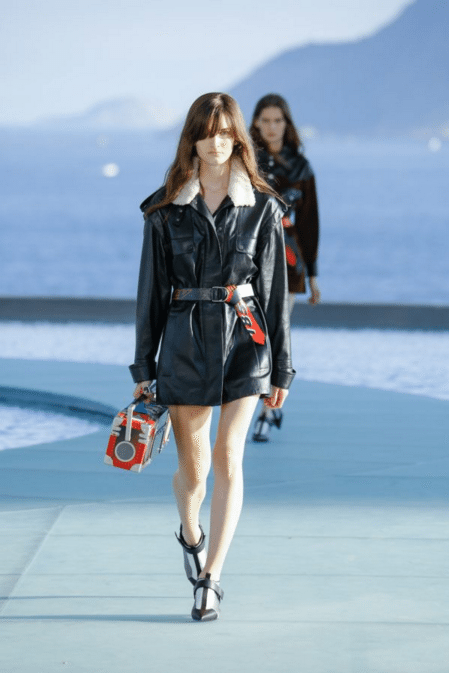 Roberto Cavalli:
With a high profile following that includes the likes of Beyonce, the 2017 Resort collection adheres to the tried and tested formula brand that is so well known for such as mixing prints and patterns with flowing and freewheeling boho style gowns. Highlights included some patchwork denim and cheetah prints, but it was the kaleidoscope coloured fox fur that made life a technicolour dream turned into reality. This is what Peter Dundas, lead designer for Roberto Cavalli does best by working with proportions and he certainly did not disappoint here.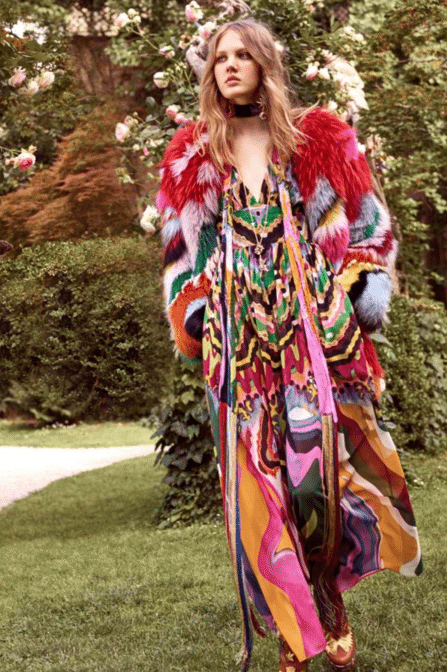 Fendi:
Where do you start with Fendi? It only seems fair to start right at the top with Silvia Venturini Fendi. Under the direction of Silvia Venturini Fendi, Karl Lagerfeld proves himself time and time again that he is an artistic genius.
Red and white patchwork, Japanese florals and checkerboard prints are distorted in a fun house mirror sort of way that makes it interesting and new. Lagerfeld uses a wave pattern in multi colours to finish collars and hems that gives each outfit movement and fun. The German designer certainly doesn't stop there. Graphic intarsia designed jackets of sheared mink with fluffy fox inserts and a duster coat of colourful mink and fox on an open weave backdrop – an exquisitely bold effect.