Riccardo Tisci, exited the French fashion house Givenchy in January 2017 after a 12 year tenure in which he revitalised the brand after the 1995 retirement of founder Hubert de Givenchy
.Tisci's departure was revealed in an exclusive story covered by WWD. His last collections for Givenchy include fall men's and spring couture exhibited at the National Library of France in Paris on Jan 20. Givenchy is coordinating the production of Tisci's custom designs for a roster of celebs to appear at the Grammy Awards on Feb 12 and the Academy Awards on Feb 26.
Tisci's last menswear show in Paris incorporated leather jackets, fur trim and a cross of club and streetwear. In 2016, the menswear show in Paris utilised a great deal of fur. One of the pieces shown on the runway was a coat knitted with a patchwork of textured coloured fur. Several other garments embroidered exotic skins as trim with oversized fur stoles and collars adding glamour and sophistication to the most sultry slender models.
Givenchy designed by Riccardo Tisci 2017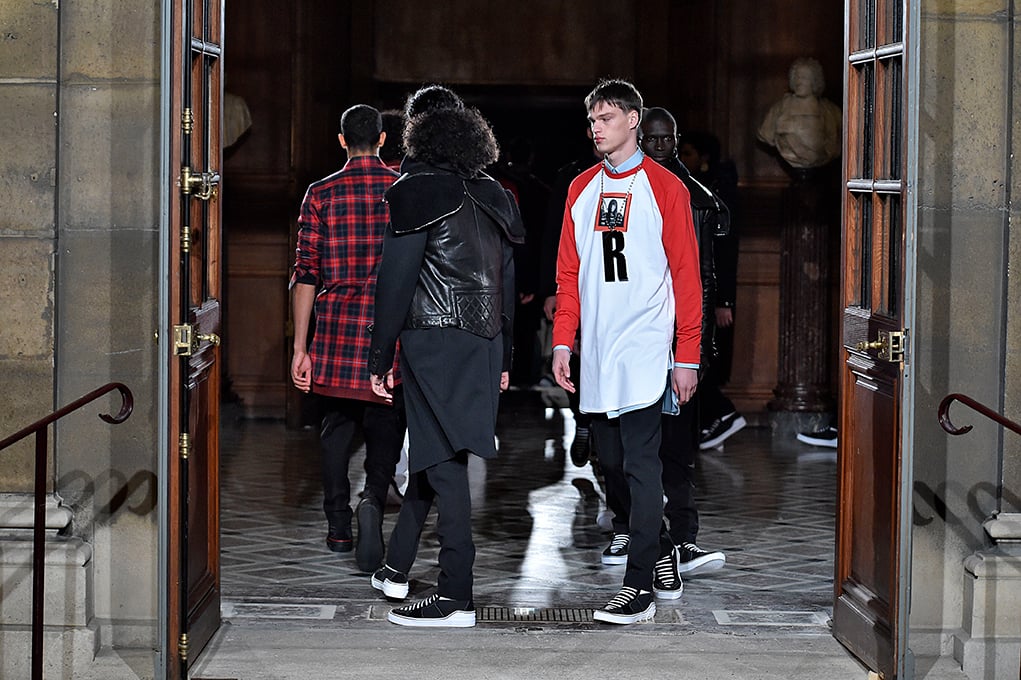 Givenchy designed by Riccardo Tisci 2016
It is believed that he will begin designing for Versace as he has been a long-time friend of Donatella, having featured her in a Givenchy Ad in 2015. Versace has delayed an IPO amidst the possibility of appointing Tisci. In 2014, Versace sold a 20% minority stake to The Blackstone Group for $287 million.
"Our board is half family members and half non-family members, so it's incorrect to say that there are no members outside the family," said a Versace spokesman.
The spokesman further commented that Donatella Versace is the Creative Director of Versace and there are no plans to change that. They also declined to respond to rumours.
Versace has invited talented designers to help reinvigorate the brand in the past. Anthony Vacarello joined the Versus brand in 2013 before he left for Saint Laurent in 2016. Tisci's recruitment would deliver with his celebrity circle including the likes of Julia Roberts, Cate Blanchett, Meryl Streep, Beyoncé, Kanye West, Madonna and more.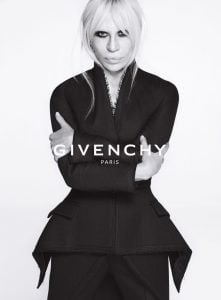 Bernard Arnault, chairman and chief executive officer of LVMH, Givenchy's parent, said: "The chapter Riccardo Tisci has written with the house of Givenchy over the last 12 years represents an incredible vision to sustain its continuous success, and I would like to warmly thank him for his core contribution to the house's development".
Tisci said, "I have very special affection for the House of Givenchy and its beautiful teams. I want to thank the LVMH Group and Monsieur Bernard Arnault for giving me the platform to express my creativity over the years. I now wish to focus on my personal interests and passions."
Riccardo Tisci's latest is featured below in the Instagram posts featuring Bella Hadid. He designed the new NikeLab Dunk Lux Chukka x RT complete with memory foam tongue and collar, with larger lace eyelets and an elongated iconic Nike swoosh.