"Attention to detail is the cherry on the cake".
– Roberto Tadini
Hello my darlings! Hope you didn't miss me too much. The Fur Guru is back and full of energy after a well-deserved holiday! And she came back with the latest of our industry. She had the pleasure of talking with one of the most energetic, charismatic and talented dyers of the fur trade: Roberto Tadini.
He has been a late but welcome arrival to the fur industry. In a previous life he spent his days working in finance and banking, but he since made the transition to fur dressing and dyeing and is now in charge of the Manifattura Italiano del Brembo better known to all in the fur industry as MIB, one of the leading fur dressers and dyers in the world. His reputation has grown rapidly since making this move into fur. As well as his responsibilities to his company he has also been asked to serve several boards including his roles as Chairman of the Italian regional fur association Associazione Italiana Pelecceria (AIP) Lombardia, Vice-Chair of AIP National, Vice-Chair of the International Fur Dressers and Dyers Association (IFDDA) and he has also recently been elected to the board of Fur Europe. He is relentlessly exploring new possibilities, he is commited with his work and with this industry, an optimist and a visionary. He is the dyer.
This Guru had the pleasure of meeting Roberto and find out what this charismatic dyer think about the fur industry and the way of moving it forward. This is what he has to say: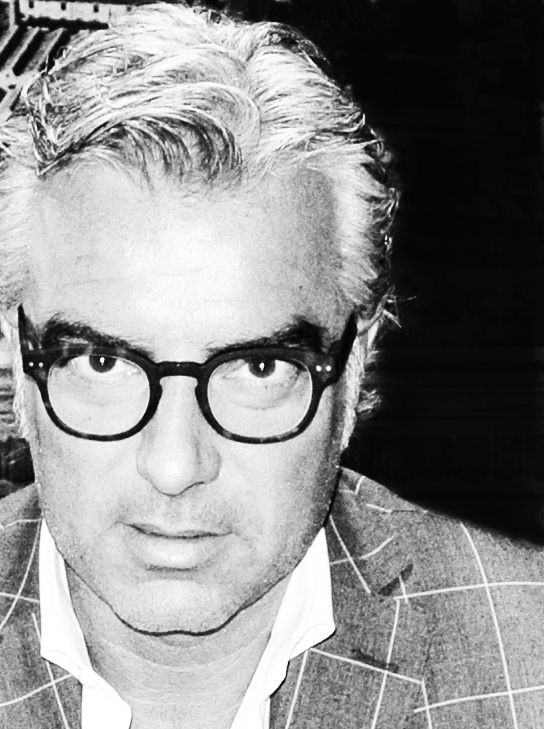 FG:Three best words to describe Roberto
Fair, optimistic, tenacious.
FG: Which designer would you most like to work with and why?
My company has always collaborated with the most renowned designers. With some of them, we created compelling and dazzling effects in terms of colours, process and ideas. The common goal is to develop innovative alternatives. Obviously it is more attractive to work with some of them in respect to others but every designer has his or her own charm.We are working with Fendi, Ferragamo, Loro Piana and other different brands. It is exciting to see the result of our work on the world's most important catwalks.
It is exciting to see the result of our work on the world's most important catwalks.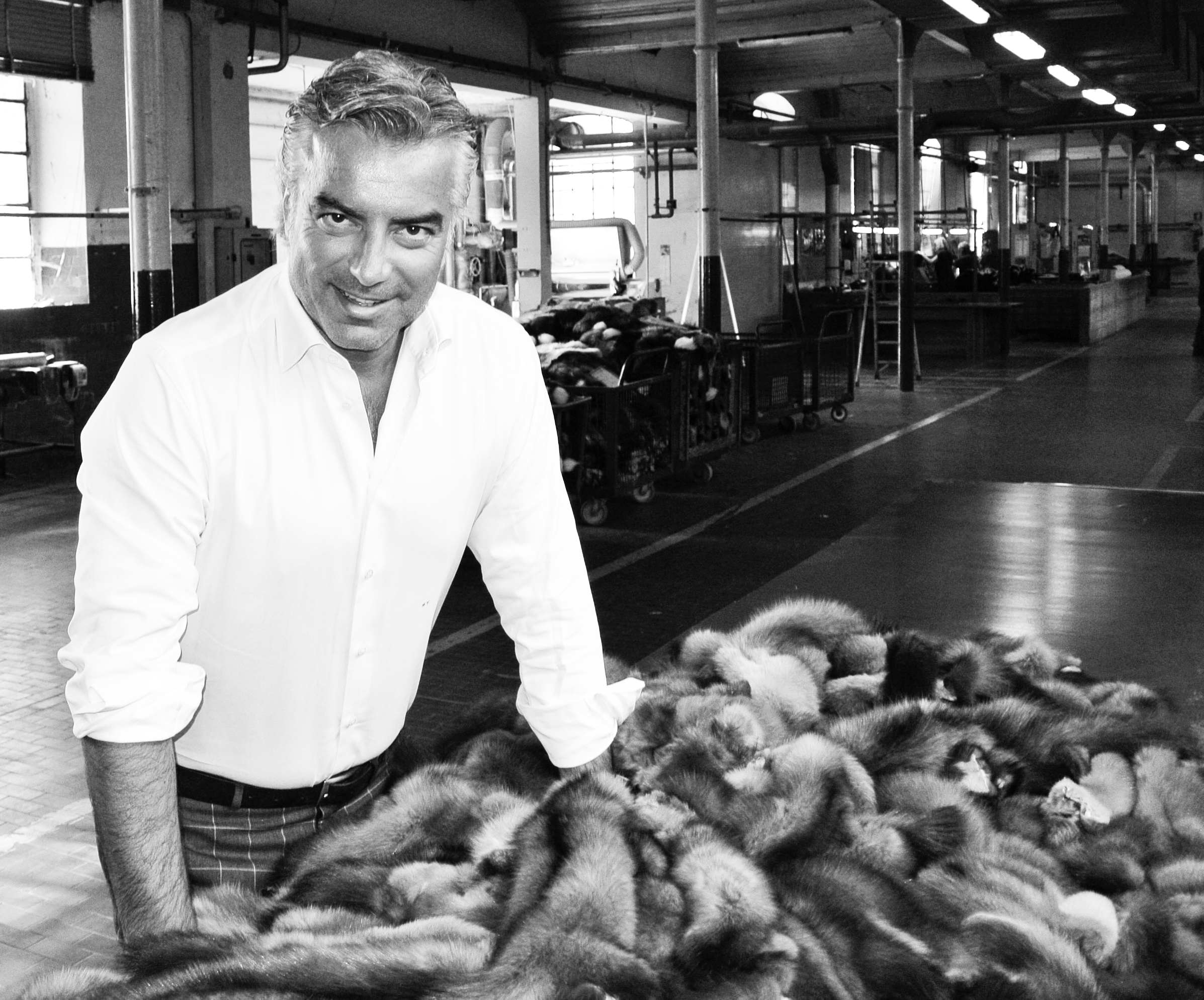 FG: What inspires your colour choices?
The choice of colours is a challenge every season based on commercial needs or trends. Our inspiration comes from different sources; mainly magazines, trends and general media. Designers' input is fundamental and pushes our work to the limit. Sinergy finds best expression when creatives and technicians work together in our laboratory testing ideas, processes and finish.
FG: Is there ever a limit to the available colour choices that a dresser and dyer can work with?
No, not at all. We can follow mostly every designer's need in regards to matching colours and type of skins. The variety of the skins offers unbelievable possibilities of combinations of colours, effects, shades and types of process. The intrinsic difficulty today is the one of combining fashion demands with limits in the use of chemicals. But this company runs in a green way since a long time ago. We stop using formaldehyde, hexavalent chromium and all chemicals candidate to SVHC list (substances of very high concern) in our production.
It was probably one of the most difficult steps for our company because we had, in the meantime, to respect our usual high quality standards. At the end we are very proud of the result.
FG:What is the latest treatment you have applied on fur to create an innovative effect?
One of the most appreciated processes MIB is doing is the digital printing on hair. Our technicians are able to create incredible images and effects as never before. Creative and designers appreciate their experience and quality standards.
Just like printing a photo we can produce every image on the hair or leather. So the possibilities to create or to develop new ideas are almost infinite. We also focus on the sensory sphere of the material we work… It's a natural material, pleasant to touch and with a very high aesthetic value.
What are the challenges and limitations whilst colouring/dying fur?
The big challenge is to give to our customers what they expect from us: top quality, new colours, innovative processes, respect of restrictive parameters in term of chemicals, pollution etc. There are sometime physical limitations in term of final result (such as elasticity of the leather, softness, among others) but also different ways to reach the goal. Our experience, knowledge and tactility are blended with various innovative technologies.
FG: What is with Italians and fashion that makes it a marriage made in heaven?
Tradition and taste mixed with prolific creativity is the secret of this marriage. Italians inspire fashion trends in all their lifestyle. Attention to detail is the "cherry on the cake".
FG: Where would you like MIB to be in five years time?
I would like to see MIB as one of the most important companies of our industry.
We have been a pioneer in many things concerning sustainability, ecology, processes, etc. and still continue in this direction. It costs a lot in terms of time and resources but I think it is the only way to do proudly our job.
P.S. Next week, the Fur Guru will share with you the places and people she discovered in Mexico, the country that keeps on giving!
The Fur Guru xx