It isn't be-known that fur has surpassed into more than a winter wardrobe. As usual, fur styles have elevated Copenhagen Fashion Week SS20's looks into panache, poise and flair. The looks presented were mixed into a combination of vibrant and neutral colours to balance out each silhouette each creating its own distinctiveness and uniqueness to the tale that was being narrated down the runway. Saks Potts, a brand that has skyrocketed into the fashion world, needless to say featured exquisite furs, whilst 'striving to become Scandinavia's largest high-end fashion house' Mark Kenly Domino Tan (MKDT), also paraded an extravagant Finn racoon fur into the eyes of onlookers. Women empowerment has been the muse of both Saks Potts and Mark Kenly Domino Tan this CPFW.
Saks Potts:
For Saks Pott's SS20 collection, the inspiration came from Selena Quintanilla-Perez, one of the most renowned Mexican American performers in the late 20th century, with overtones of mighty and ardent features that women possess. Commemorating potent women, styles made a statement, coming in big, bold and striking silhouettes translating into chic two-pieces, polished jumpsuits and coats, racy bralettes, and a mixture of maxi and mini dresses. Colour derived in the form of dark brown, fuscia pink, poise red, aqua blue, black and white, whilst patterns were kept to a minimum with six main pieces arresting the eyes of bystanders. These included red polka dots and dashed green and orange flower-like 'blobs' splattered all over the two-pieces, and maxi dresses. However, the three most jaw-dropping pieces were of course the fur looks, which consisted of two mink styles and the classic Saks Potts foxy coat. All three bought the golden age to the runway. Firstly, with a sea-blue oversized cropped mink coat darting out between neutral colours, which was paired with a jewelled bralette, and high waisted black trousers. The other mink coat was staggering and was categorically the talk of the town; with a red statue inspired print and a piercing contrast between its white mink fur, it definitely became the extravaganza of the show. And last but not least, Saks Pott's legendary Foxy Coat made an appearance, and this time in a shiny brown hue and luxurious brown fur cuffs, which worked perfectly with the back set and overall theme of the collection.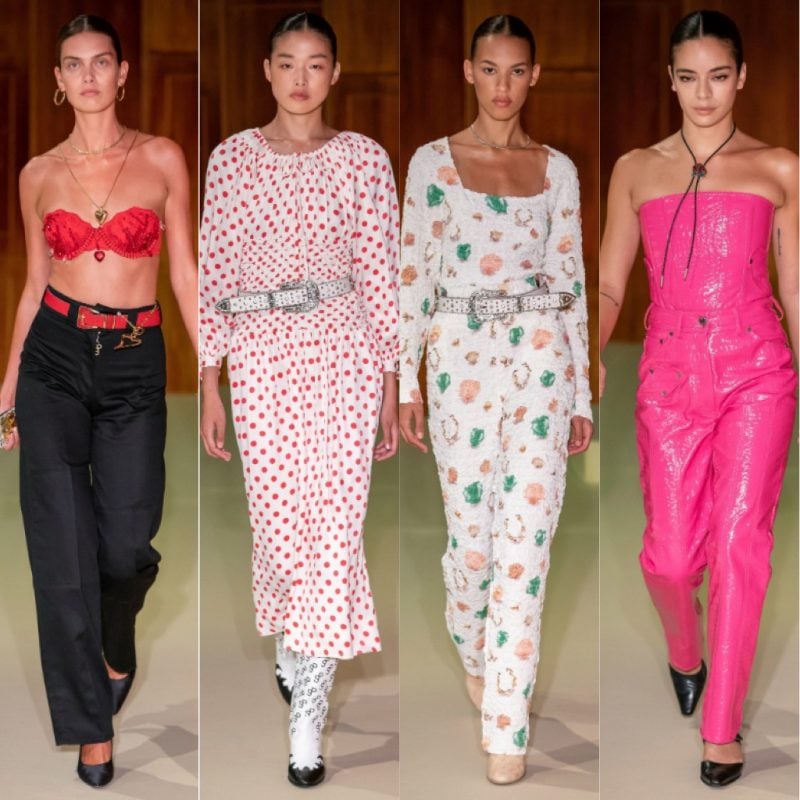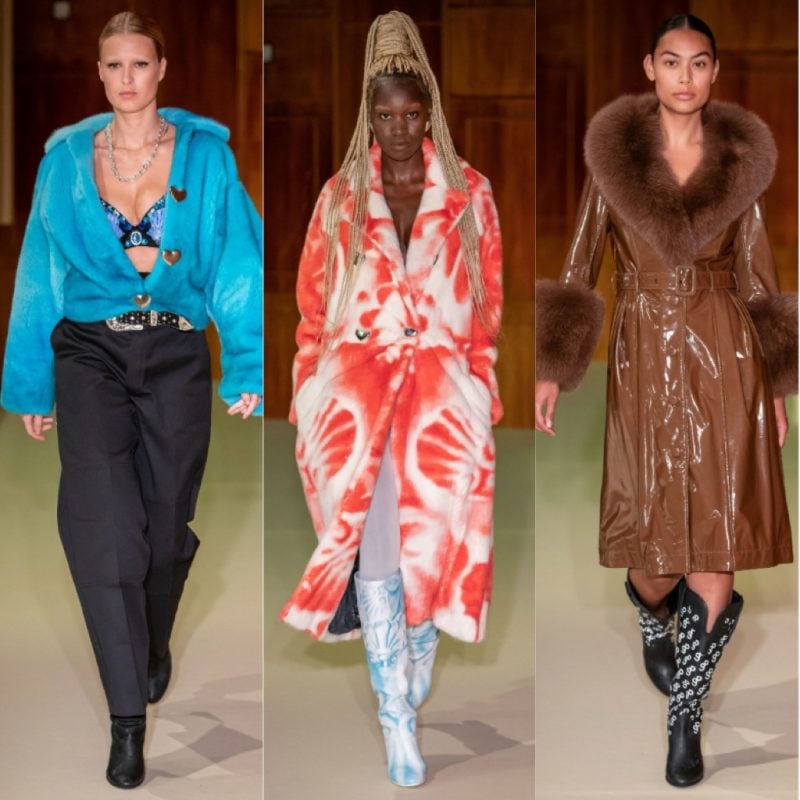 Mark Kenly Domino Tan
A powerful wardrobe for a powerful woman goes hand in hand, and Mark Tan has communicated this within his SS20 collection with a series of refined and graceful silhouettes that adorned the runway encircled with statues, whilst spectators looked on to see what appeared to look like a blissful show. Silhouettes looked very similar, with long blazers, long coats, long dresses and long trousers all taking the forefront of the exhibition and becoming the basis of his inspiration of a strong and powerful woman who is dressed only to be envisioned at the centre of the world. Colour scheme came in very neutral tones, with little variation between the whites and beiges with a disruption of dark blue trousers and blazer coats to break up the circle. Nevertheless, what really excelled from the rest of the pieces was the all-white Finn racoon fur-trimmed coat. Taking its fur detailing across the front of the coat, and on the cuffs completely lifted the whole look as it came large and the focal point of the whole show (in my opinion), giving off a very grand feel; paired with harem trousers and pointed heels, this signature silhouette gave us something to reminisce over. Fur is a material that will revitalise an ensemble, and drastically change the appearance of any outfit, and this is pretty palpable in this example as it truly does change the entire foundation/basis of the look.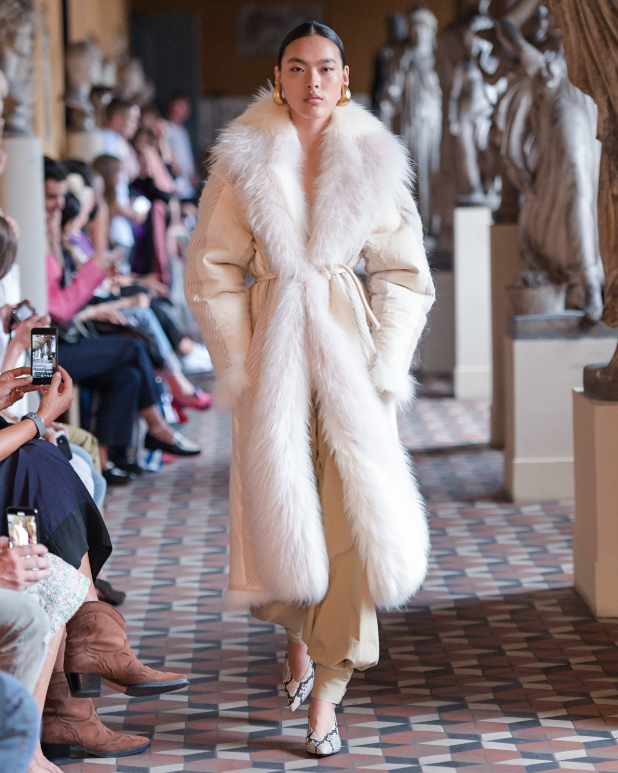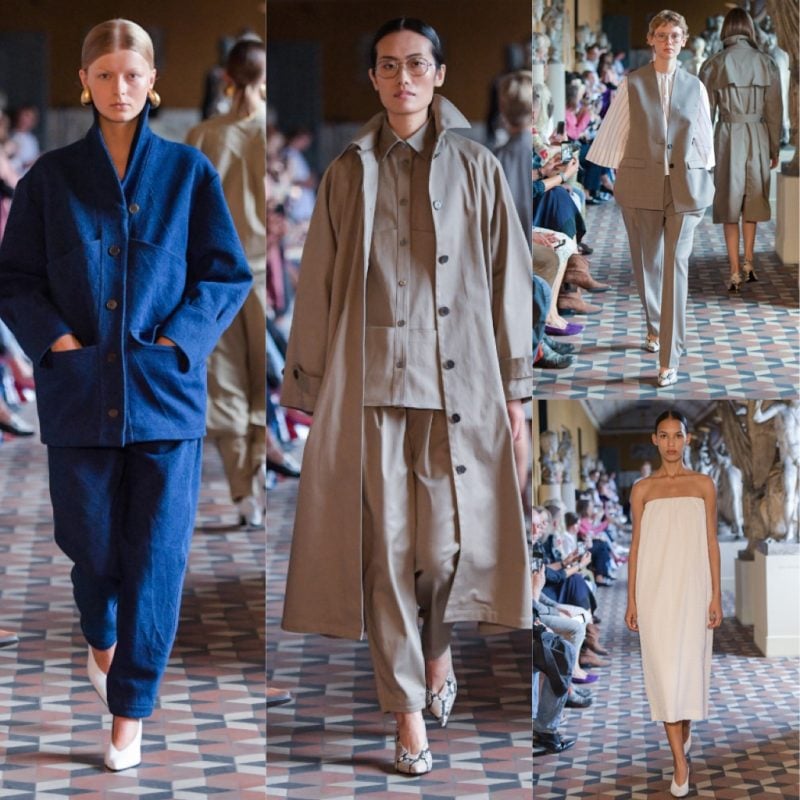 Overall, it is evident that fur has a place in all types of seasonal collections. What is obvious to see is that fur plays a huge role in narrating an empowering collection, ready for each and every strong and independent woman to wear. It fits perfectly in telling that story that women can be chic, as fur in itself is a material that allows for a dominant look, as well as one that is memorable, creating a statement, signature narrative.