"I get slightly obsessive about working in archives because you don't know what you're going to find. In fact, you don't know what you're looking for until you find it."
– Antony Beevor
Oh, what a joy it is to wake up with the promise of a warm, sunny day in London! But more so if there's also the encouragement of getting out of bed to have an early look at the curiosities The Arc at LCF (London College of Fashion) contains. Rejoice my darlings! You will join this Guru in her morning delight (hurray!!!).
So, as I promised I venture to The Arc hungry to find more extravaganza from Alexander McQueen as the film I saw a few weeks ago got me so inspired. And, may I add, this archive didn't disappoint. Short, it is, but with lots of substance. It certainly made this Guru's mind spin with all its little eccentricities and oddities. Prototypes, photographs, memoires, sketches and video are visual supporters for any resourceful head to understand how creativity looks when in the raw (#nofilter if you know what I mean). And at the same time, it also informs the visitor about the relevance of archives as a rich source of information, inspiration and, of course, of preservation. In this particular occasion, the accumulation and careful keeping of pieces is thanks to Jennefer Osterhaoudt who worked very closely with McQueen and Galliano from the beginning of their career till their time at Givenchy.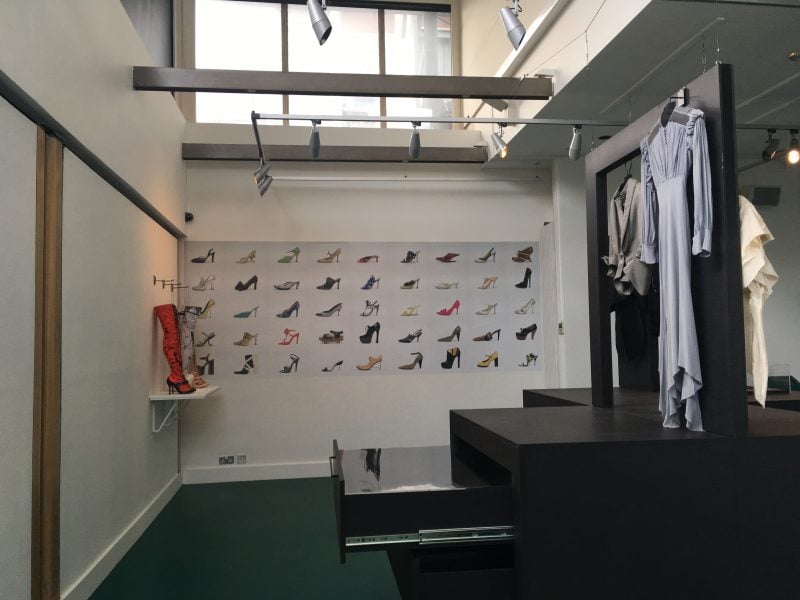 The path for the visitor is set through prototypes, shoes, eccentricities and processes. The first bit (prototypes) faces the sightseer with Galliano's and McQueen's innovative use of processes that weren't initially intended for garments. And also, where the Guru found her favourite piece of the whole collection. Please don't prejudge, it's not only because it has fur… (well, a bit). But also, because it's one of the pieces that appear in McQueen's film, marking the beginning of an era, the Givenchy era may I add (heart rate speed really high while I write this). It's amazing how one headpiece (or to be more general, one object) represents such an outstanding and creative existence. It can also talk to you about idiosyncrasy and relationships. The concept comes from the Argonauts' pursuit for the Golden Fleece with which McQueen used as an allusion for his own prompt ascent in high fashion. But it also talks about personal matter as the gilded horns on the headpiece were modelled on rams from Isabella's Blow's estate. The object reflects the entirety of McQueen's mind and heart, relating materials, shapes and processes to ideals, dreams and loved ones (in this case Isabella, such a close and dear friend of the designer).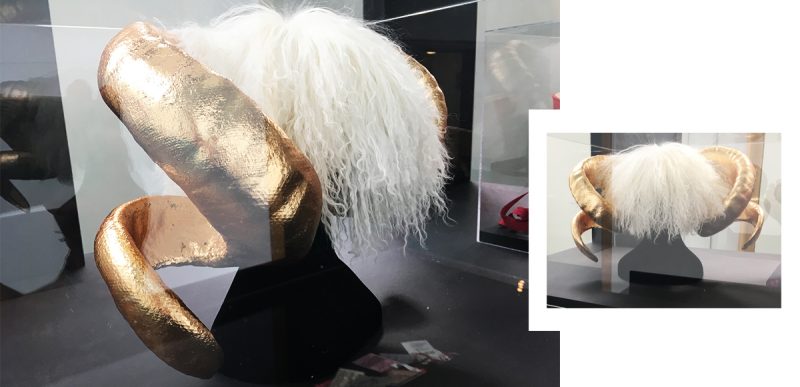 In a way, this object explains very well the whole concept of the archive and its relevance. How significant materials are in order to experiment and understand how they behave, what they can create. And surprisingly how they can evolve into key pieces of such outstanding collections. In my previous post (referencing McQueen, restoring life's square equal), I mentioned how brutally he worked with fur; creating patterns and volumes out of reach of the imagination. He developed a new visual language with fur, one who talked about soul, memories, fears and dreams.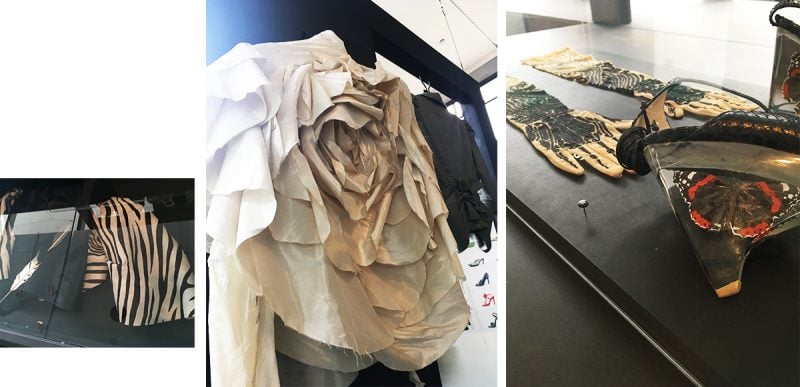 So, there you go my dear reader, think of this every day you wake up in the morning and confront the daily rants against our industry. Remind yourself of the relevance of your activity, of the product, the talented people that work hardly keeping this industry alive for the sake of fur. Because it does matter (believe me), it is not only relevant but a physical inspiration for any hungry and creative mind in the outside world who dares to use it.
Fancy a dance McQueen's style? Click here!
P.S. My darlings, don't miss out my next post. The Guru will be telling you the ins and outs of the FUR NOW campaign for this year. You want to learn about key pieces, brands and sustainable fashion in this year's campaign? Ask the Guru! Until then, keep safe.
The Fur Guru xx