With Christmas only a couple of weeks away, we wanted to give you the ultimate sustainable gift guide with the latest fur must-haves under your tree. Ranging from a plush YSL mink fur coat to a pair of Off-White Furry Zip tie pumps, you'll be sure to find something for the festive season here.
Fendi – Black leather sabots. Fendi is the brand which always keeps on giving. These leather and fur sabots are the perfect mix of texture and style for a refined yet nonchalant look. The infamous FF motif is embellished on tawny brown mink fur, stationing it as the pivotal point of the sabot.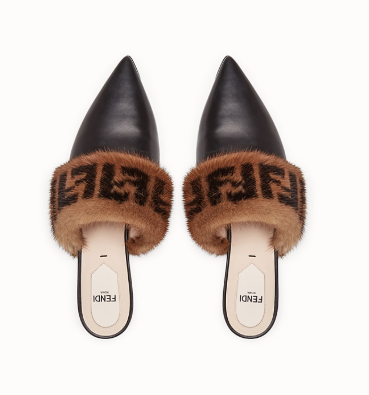 Pologeorgis – The mink drop pull-through earring. These earrings are the perfect stocking filler. The current red mink fur hung on the silver-toned metal gives the impression of a floating fur allusion. A perfect day to night look.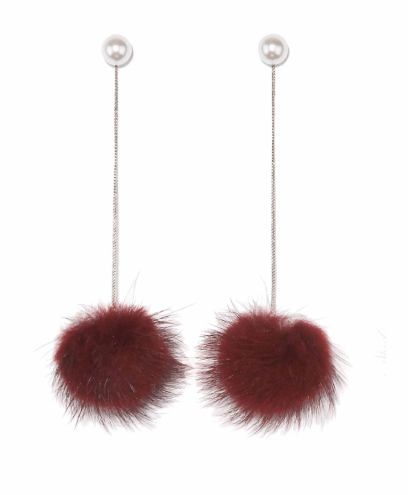 Saint Laurent – Mink fur coat. Nothing screams style and sophistication more than this rose mink fur coat. Midi-length and ready to pair with miniskirts, ankle-trousers, dresses and so on… elevate your closet.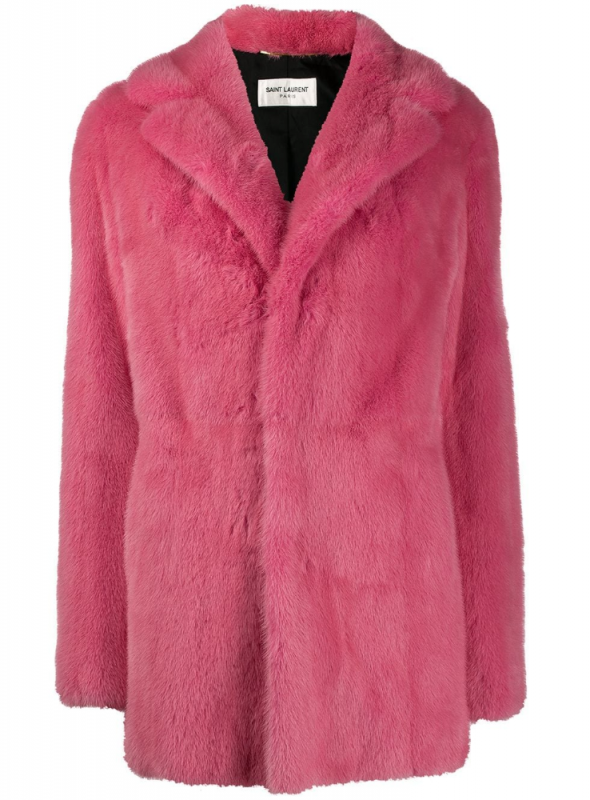 Dior – Reversible mink bomber jacket. Fur isn't just for women, and this Dior reversible mink jacket proves that. Contrasting sleeves and front creates a symmetrical silhouette making for an opulent jacket.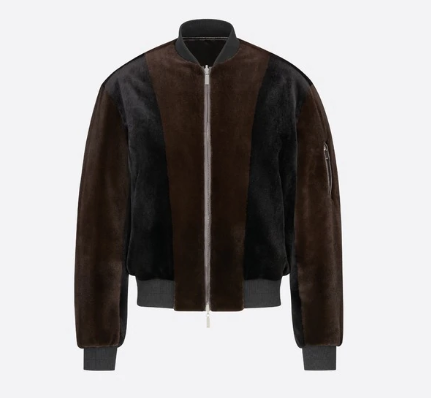 Off-White – Furry zip tie pump. Off-White's zip tie pumps are a signature look. A versatile choice for evening, add these onto your wish list for your eveningwear together with a black skirt for a prevailing silhouette.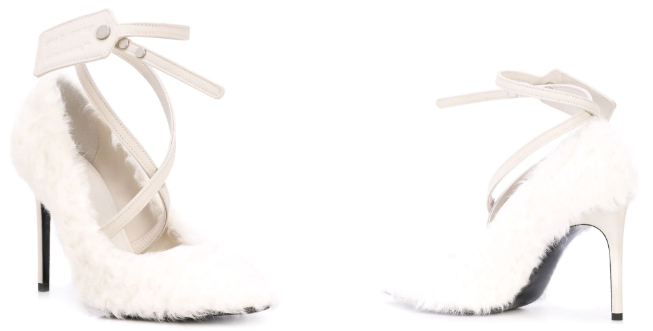 Numero Otto – Blue denim jacket fox lining. As seen on Chiara Ferragni, (in pink fur), Numero Otto's denim jacket with fur cuffs presents a beloved favourite. Made for an oversized fitting, it works seamlessly over jumpers, crop-tops or dresses.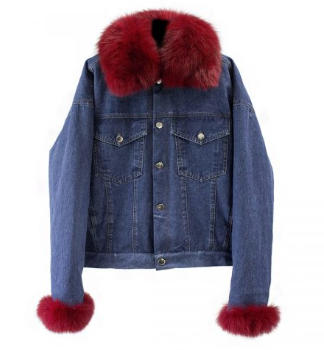 Liska – Mink fur teddy bear. This black and brown mink fur teddy bear is a Christmas necessity. An endearing and soft toy that will become a best friend, it's the gift of love.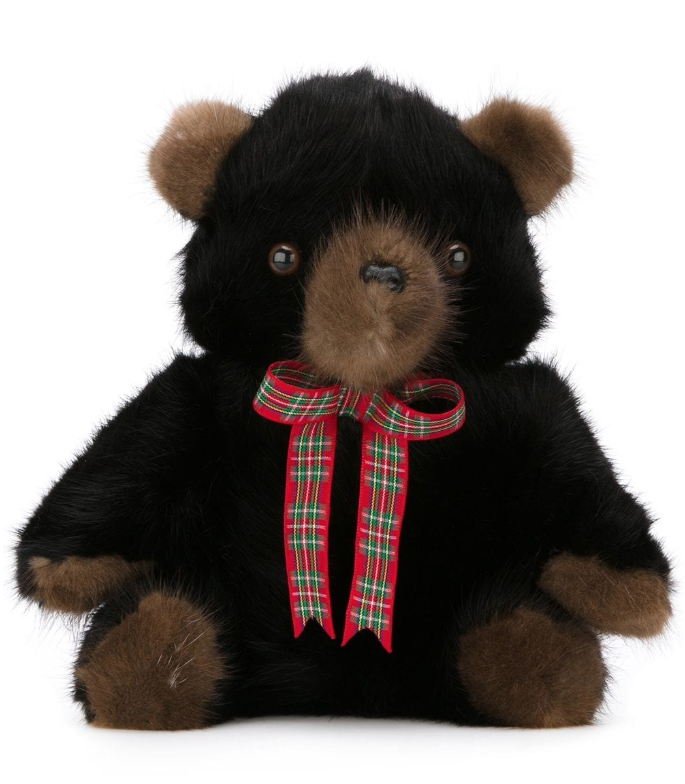 Simonetta Ravizza – Handbag 'Furrissima.' Oozing exclusivity and innovation, the Furrissima handbag is made from mink fur for a soft sensation. With it's loop-through fastening, it's ideal for any Christmas action-packed event; it's the perfect size with commodious space for your essentials, and can be tailored with both formal and casual ensembles to add colour to this festive season.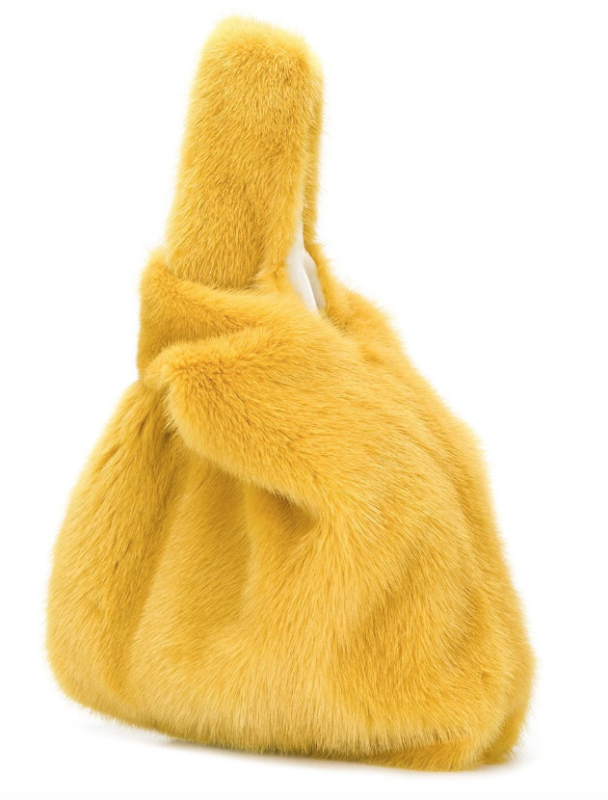 Max Mara – Mink gloves. These mink fur gloves are not only super-soft, but will without a doubt keep you snug in style. With fur all over to fight back the frosty weather, you can pair these with bobble hats, cropped wide-leg jeans, and puffer coats for the ultimate winter ensemble.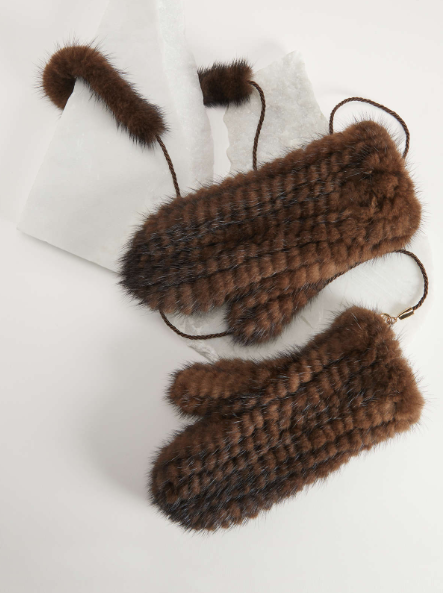 Dolce and Gabbana – Fur bolero. Green, glamourous and glitzy. This Dolce & Gabbana sea green fur bolero will enhance your wintry weather attire as the perfect missing piece to your mystical winter party look.