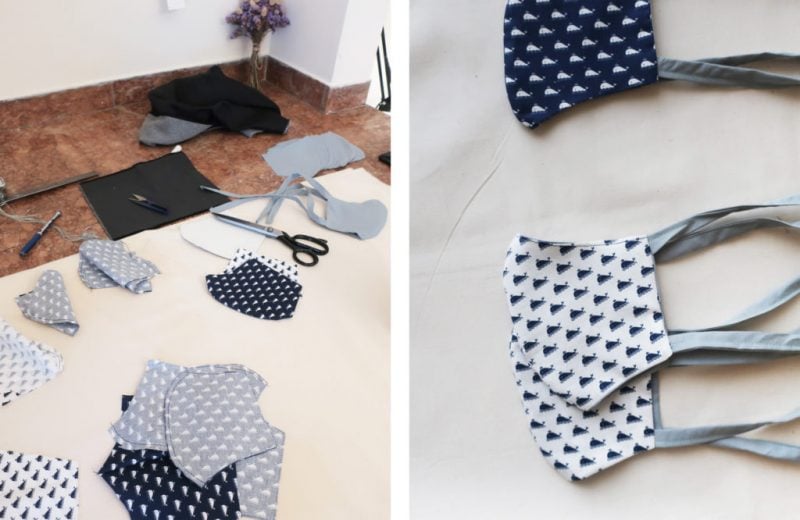 While the respiratory disease Covid-19 brings the world to a standstill, with a rising number of 2.646.576 confirmed cases and 184.374 deaths so far, the fashion industry is facing one of the hardest challenges in its history.
Over the past months the world's economy has been reduced to the basic needs; physical retail clothing stores have had to largely shut all over the globe for an undetermined period and same with factories leaving hundreds of thousands of employees out of jobs and locked down at home.
No industry is immune to this virus, and despite the knock down the economy has had across industries, many have surely come back fighting. There has been no better time than today to observe the world's level of solidarity and empathy increase with every confirmed covid 19 case. Everybody wants to play a part and help the society in any possible way. We have seen a range of support unfold from many companies, some of which have made financial donations, others provided equipment for hospitals, Few companies have opened their services for free such as online courses and fitness apps, thousands of e-books can be downloaded free of charge. The fashion industry specifically has played an instrumental role in the fight.
Leading the pack, LVMH was first to announce that their perfumes and cosmetics production line will be used to make hand sanitizer for the French authorities after a shortage of the product. Salvatore Ferragamo donated 100,000 surgical masks, 50,000 bottles of hand sanitizer and 3,000 FPP1 masks to hospitals from Tuscany, Louis Vuittonrepurposed some of its workshop in order to make reusable masks for the states that were most affected by the virus, Chanel has committed to make over 50,000 robes and face masks for the workers, police and essential workers in France and has also contributed with €1.2 million to French emergency services. After purchasing a special machinery, Calzedonia anticipates that they will be able to make 10,000 masks daily. Burberry announced that they are converting their trench coat factory from Yorkshire to make masks and gowns and they also offered funding for a vaccine research and donated for several charities from UK, Bulgari has developed a hand sanitizer in their factory and Moncler donated €10 million to support the construction of a hospital in the region of Lombardy which was worst affected by the pandemic. Fashion brands and groups modified their production lines in order to make face masks, robes and hand sanitizers to relieve pressure on the health system.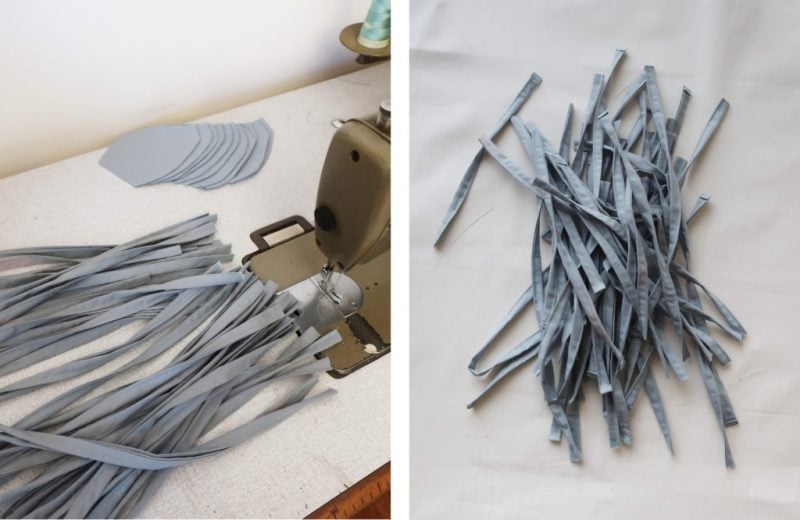 The fur industry has also joined the efforts to stop the spreading of the virus; manufacturers like Tres Chic Fursfrom the United States started sewing thousands of masks to donate to doctors, nurses and supermarket workers. All their employees are working longer hours than normal from their homes to help the ones those who are most exposed to the disease. Cristos Furs, the local retailer from Chicago is also tirelessly producing hand washable masks for the citizens in need and Alexandros Kotoulas of Alexquisite brand dedicated his time to create masks. On a global level, the International Fur Federation offered financial support to a list of its members funding medical supplies in Romania, Afghanistan, Canada, Italy, New York and Turkey.
Life as we know it has dramatically changed in the last period. The world is heading to an unknown with question marks about a financial crisis and a possible recession and no one can predict how long it will take for us all to start recovering from this invisible killer and its impact, but one thing is certain: We will come back out of this better people. Our mentality has changed after we have seen how important it is to help the ones in need, to offer your support to the community and to take a moment to think about the individuals around you. We all have a part to play.
We had to learn it the hard way but it took a global disaster to remind us what solidarity and empathy means. And that is a lesson we shall not forget.