The countdown to 2020 is well and truly on, which can only mean one thing… we've rounded up all of the finest, and furry-est New Year's Eve outfits taking inspiration from celebrities to help you choose the right outfit, whether you're celebrating with a quiet night in, or painting the town red, we've got your back. The mantra for this NYE outfit guide? Go fur or go home.
Editor-in-chief of teen Vogue, Lindsay Peoples Wagner. There's no denying that the infamous Saks Potts fur coat has been a hit with major celebrities including Kendall Jenner and Lady Gaga, and undeniably, there's no stopping its popularity. Out waiting for the firework display? Be a firecracker in this fur coat.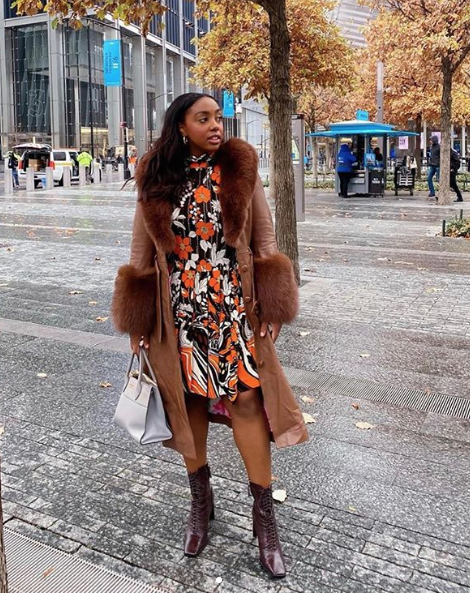 Winnie Harlow in Nicki Minaj X Fendi fur accessories. Poppin' in pink. Really kick-start 2020 in style with the Nicki Minaj and Fendi collaboration which will always be mega. The classic vivid duo can well and truly be worn into the new year for an all year-round epidemic of colour.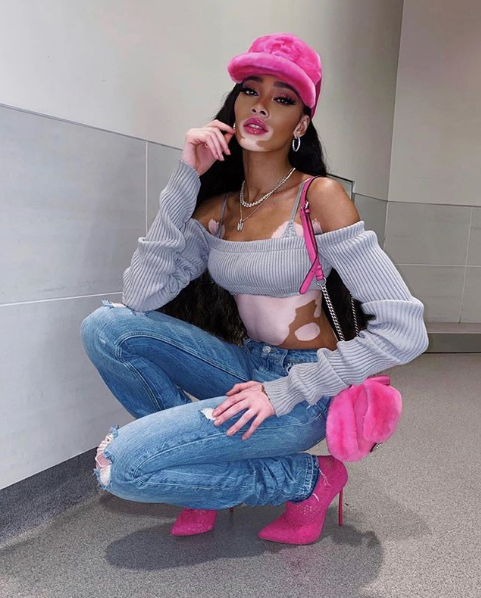 Jennifer Lopez in Sally LaPointe's fur. Anything that JLo wears is a must, right? Part of Sally LaPointe's Resort 2020 collection features a cashmere turtleneck jumper and satin trousers; this potent pair ensemble will keep you snug and swanky all night long. Whether you're celebrating outdoors or indoors, comfort is the key word to this monochromatic silhouette.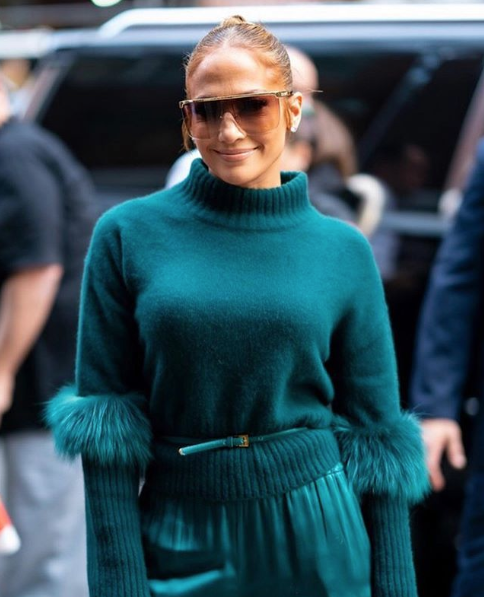 Jasmine Sanders in Fendi. A more casual panache, this Fendi red jacquard bomber jacket with fur trim is excellent for a roam throughout the city during New Year's Eve. Pair with black leather trousers for some serious head-turning.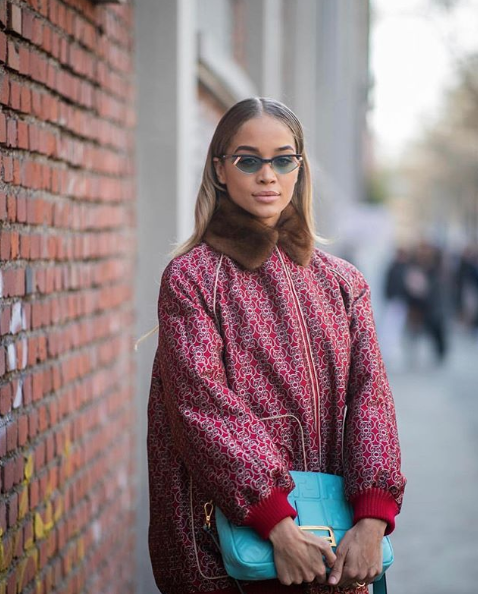 Cardi B in Louis Vuitton fur slippers. If you're staying in, you can include some glamour into your night. Just like Cardi B, choose these Louis Vuitton fur slippers to set the tone for an opulent 2020.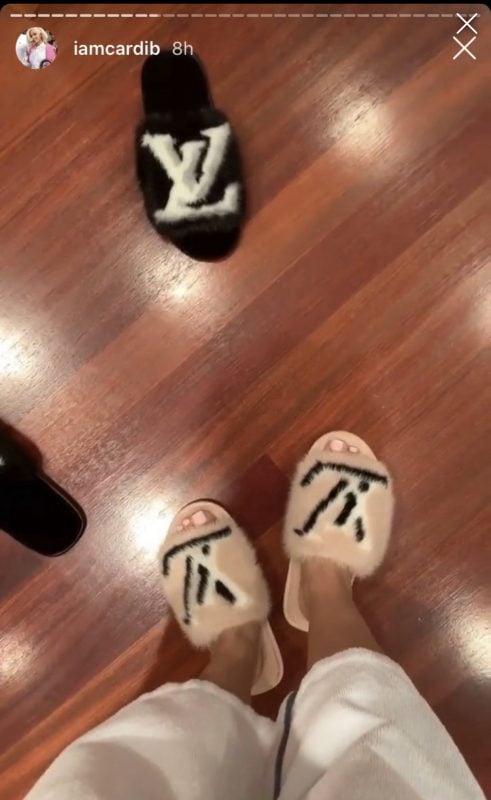 Steff London in Astrid Andersen ice blue fur coat. There is no better occasion than New Year's Eve to go all out with your fashion choices. Make the most out of the cold weather and opt for this arresting fur coat.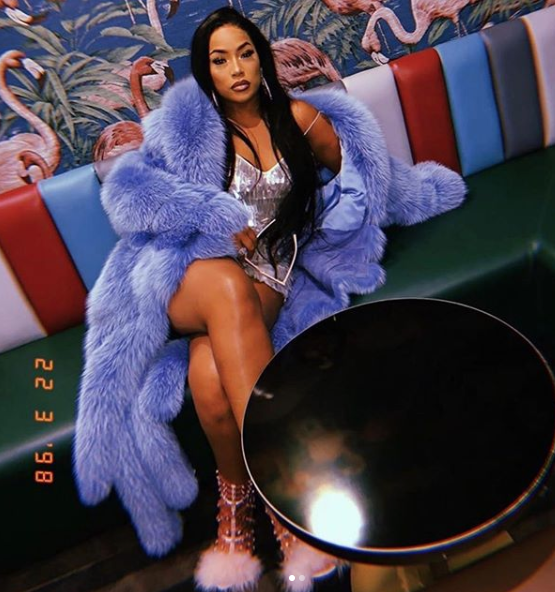 Chiara Ferragni keeping warm in a Louis Vuitton fur scarf. With the classic Louis Vuitton monogram amongst the caramel brown fur, you'd be nuts not to have this in your 2020 wardrobe. Like Chiara, pair with a vibrant red hat to really juxtapose your ensemble.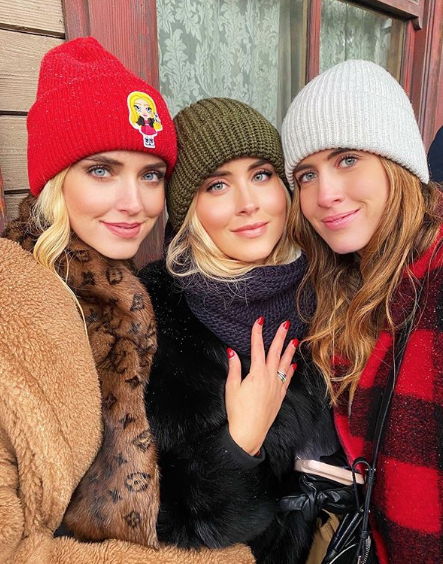 Why not try Kelly Bensimon's fur stole from her EnVille collection with Pologeorgis? Couple this prominent fuscia pink fur stole with (just like Kelly here) washed out blue jeans, or light-coloured trousers to truly scintillate into the New Year. Save this look for an equally elegant summer-evening look.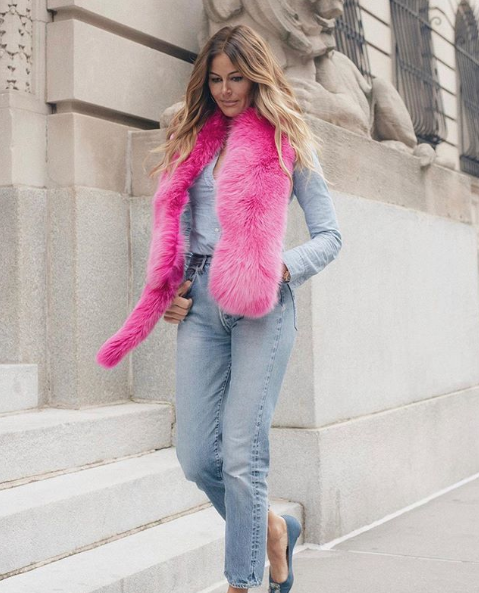 Travis Scott travelling in style in his Louis Vuitton fur shoulder bag. Louis Vuitton is proving to be a real hit with celebrities and their fur. Elevate your New Year's Eve look with this must-have fur bag, whilst intensifying your style and practicality game.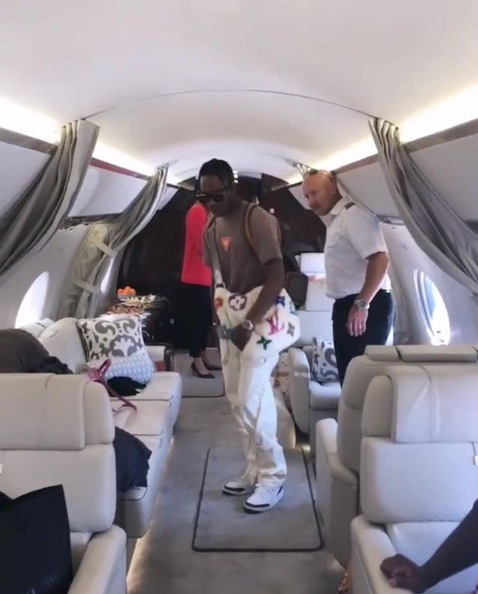 Billy Porter performing at NBC's #RockCenterXmas in Helen Yarmak fox fur coat. Look and feel as fabulous as Billy Porter does in his salient white fox fur coat this NYE. No doubt this will be for those who'll be awaiting 2020 in the midst of glistening city lights, rest assured it'll be you who will clasp eyes.