---
The Visionaries
Denmark:
The Furrier

"The person that is marked by foresight and imagination."
The crowds often think that visionaries have turned their backs on them. But, in fact, the visionaries have turned their faces to the future in search of better things to come. They share the light with others and teach us how to dream.
In this collection, we have had the opportunity to get up close and personal with the crafters, designers and people from the fur trade that continue to innovate and keep the industry current while sharing with us their inexhaustible creativity.
They are the dreamers, the brave. They are the ones with their feet on the ground and their heads to the sky. They are the visionaries.
---
Since his beginnings as a student at Kopenhagen Fur in 2013, Mikkel's work outstand the rest because of his bunt-maker knowledge, his circumspection on details and gifted design. He has proved throughout the years that talent, awareness of colour and sense of aesthetics can innovate fur in every project. Mikkel is the first Visionary of this series and has been selected because of his aptitude to break boundaries in a beautiful way and his relentless experimentation with materials and colours. He is an imaginative personality, a dreamer, and a visionary. He is the furrier.
1. The tracing wheel is to the fur like the furrier is to the…
Fur industry. A necessity. We can't have one without the other.
2. Favourite futuristic movie/book?
I enjoy films, which have strong visuals. Some of my favourite movie directors are Stanley Kubrick, Alfred Hitchcock and Lars von Trier. Movies like Kubrick's "2001: A Space Odyssey" and Trier's "Melancholia" are so visually striking.
I love books and I have a tendency to buy books I want to read but they end piling up everywhere in my home, since I have little time to read.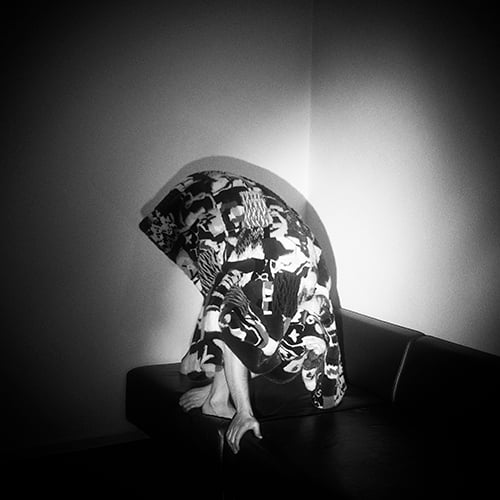 3. What makes a perfect fur garment for Mikkel?
Beautiful craftsmanship and savior-faire, quality, attention to detail, understanding of the fur in relation to shape. Something surprising and new. Something that is partly reality, partly fantasy and partly innovation.
4. What inspires your new techniques?
I always keep my eyes open and absorb ideas. Whatever i see might inspire me!
I love to create and experiment with new solutions, push the boundaries of what is possible to do with fur. My work is very creative end experimental with a modern vision. It is a mix of endless possibilities, new ideas and the possibility to make the furs modern, relevant and beautiful. I use my understanding of the heritage and traditional techniques mixed with experimentation and innovative techniques. Too much respect kills creativity. There are a lot of things that inspire me but if I have to designate one thing I would probably have to say art. Because it is another world that I kind of idealise.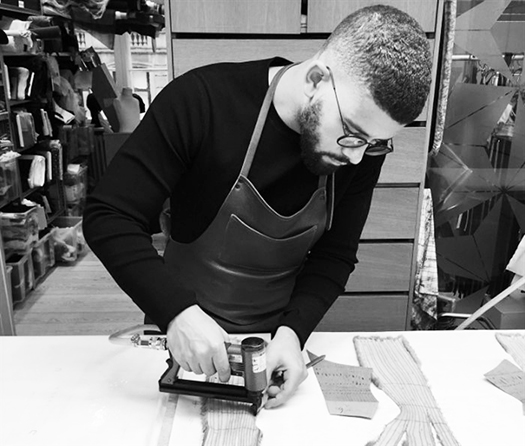 5. What technique has allowed you to experiment the most?
Recently I have been working on a new exciting project with the last flouriest we have in Denmark, Effi Pingel. She is a true artisan specialised in creating flowers out of silk and other materials. Combining and mixing our two very different worlds of crafts has given birth to a unique result of new techniques with fur flowers. This project has been a real eye-opener for me. New crafting techniques with velvet and sheared mink, silk and beautiful laces has been transformed into tactile textures by using old and new tools and technologies. This is modernity of fur. Everything has been possible and I have been totally free to experiment with this project.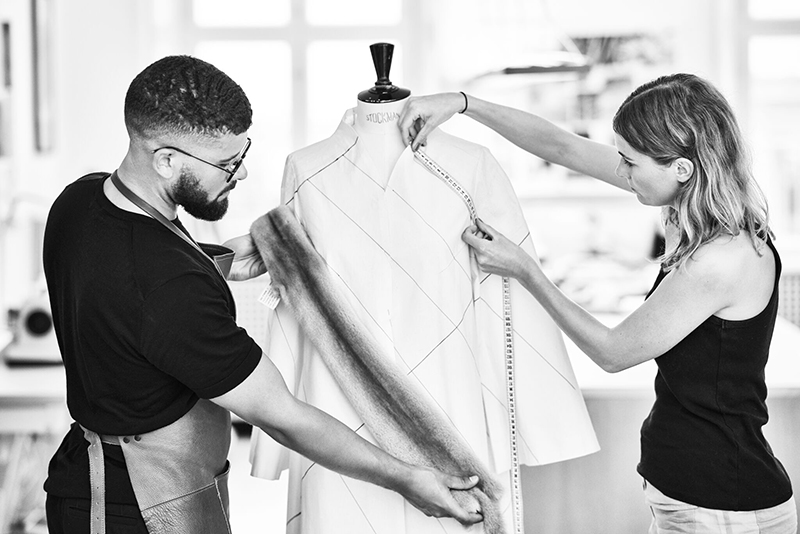 6. Favourite technique used by you this year and why?
I live for today and tomorrow. Through my time working at Kopenhagen Fur I have created many beautiful fur garments together with our team of furriers, artisans and designers from all over the world. One thing always inspires the next. My favourite fur technique will probably in the next project which i have not made yet.
7. Where would you like to be? What's the end game here?
For me one of the most important aspects of my work is to give people something to dream about, just as I used to when i was a child looking at beautiful garments created by my grandma who was a great tailor. I strive to create something that is new, unfamiliar and aspire to take things forward. I want to continue weaving dreams and inspire others with my work.